No Trees Harmed: MIT Aims to One Day Grow Your Kitchen Table in a Lab
You've likely heard the buzz around lab-grown (or cultured) meat. We can now take a few cells from a live animal and grow those cells into a piece of meat. The process is kinder to animals, consumes fewer resources, and has less environmental impact.
MIT researchers will soon publish a paper describing a proof-of-concept for lab-grown plant tissues, like wood and fiber, using a similar approach. The research is early, but it's a big vision. The idea is to grow instead of build some products made of biomaterials.
Consider your average wooden table. Over the years, a tree (or trees) converted sunlight, minerals, and water into leaves, wood, bark, and seeds. When it reached a certain size, the tree was logged and transported to a sawmill to be made into lumber. The lumber was then transported to a factory or wood shop where it was cut, shaped, and fastened together.
Now, imagine the whole process happening at the same time in the same location. That's the futuristic idea at play here. Wood grown from only the cells you're interested in (no seeds, leaves, bark, or roots) could be manipulated to produce desirable properties and grown directly into shapes (like a kitchen table). Fewer 18-wheelers and power tools.
No fuss, no muss.
And of course, once refined, the technique wouldn't be confined to growing tables. Other products could be made from a variety of biomaterials. In theory, and at scale, the process would be more efficient, less wasteful, and save a few forests too.
That's the vision. But first, researchers need to figure out if it's even viable.
Coaxing Wood From Cells
Lead author and MIT PhD student in mechanical engineering, Ashley Beckwith, said she was inspired by time spent on a farm. Viewed through the exacting lens of an engineer, Beckwith was struck by agriculture's inefficiencies. The weather and seasons are beyond our control. We use land and resources to grow whole plants but only use bits and pieces of them for food or materials.
"That got me thinking: Can we be more strategic about what we're getting out of our process? Can we get more yield for our inputs?" Beckwith said in an MIT release about the research. "I wanted to find a more efficient way to use land and resources so that we could let more arable areas remain wild, or to remain lower production but allow for greater biodiversity."
To test the idea, the team took cells from the leaves of a zinnia plant and fed them in a liquid growth medium. After the cells grew and divided, the researchers placed them in a gel scaffold and bathed the cells in hormones. You may be wondering what cells from zinnias—which are a small flowering plant—have to do with wood. Turns out, their properties can be "tuned" like stem cells to express desired attributes. The hormones, auxin and cytokinin, induced the zinnia cells to produce lignin, a polymer that makes wood firm.
By adjusting their hormonal knobs, the team was able to dial in lignin production. Further, the gel scaffold, which is itself firm, coaxed the cells to grow into a particular shape.
"The idea is not only to tailor the properties of the material, but also to tailor the shape from conception," said Luis Fernando Velásquez-García, a principal scientist in MIT's Microsystems Technology Laboratories, coauthor on the paper, and Beckwith's coadvisor.
Velásquez-García's lab works with 3D printing technology, and he sees the new technique as a kind of additive manufacturing, where each cell is a printer and the gel scaffold directs their production. While it's still early, the team believes their work proves plant cells can be manipulated to produce a biomaterial with properties suitable for a specified use. But of course, much more work is required to take the idea beyond proof-of-concept.
Growing Things
The researchers say they need to figure out if what they've learned can be adapted to other cell types. The hormonal knobs and dials may differ species to species. Also, scaling up requires solving problems like maintaining healthy gas-exchange between cells. Pending more research, whether the idea makes a strong case compared to traditional methods outside of the lab is, of course, also an open question. But this isn't unusual.
Early research answers the basic question: Is this idea worth pursuing further? It often, necessarily, leaves key questions unanswered, such as cost and scalability. Early experiments in lab-grown meat, for example, were incredibly costly and lacked key properties. The first lab-grown burger famously cost a few hundred thousand dollars but lacked the fatty (tasty) bits of a traditional ground-beef burger.
It wasn't ready for prime time in terms of cost or quality, but in the years since, investment and interest have grown and costs declined. Now it's not so laughable to imagine lab-grown meat in your local grocery or restaurant. Just last year, Singapore became the first country to approve lab-grown meat for commercial consumption.
Whether or not this particular vision gathers steam, seeing cells as miniature factories isn't new. Increasingly, the worlds of bioengineering and manufacturing are colliding. Engineered cells are already being put to work in industrial settings, and last fall, a Japanese clothing brand offered a limited edition (and extremely pricey) sweater made of 30% fiber produced by gene-hacked bacteria grown in a bioreactor.
Down the road, it's possible we'll not only build furniture—but grow it too.
Image Credit: Sam 🐷 / Unsplash
Source: https://singularityhub.com/2021/01/24/no-trees-harmed-mit-aims-to-one-day-grow-your-kitchen-table-in-a-lab/
Future of Mobile Apps: Here's Everything that's Worth the Wait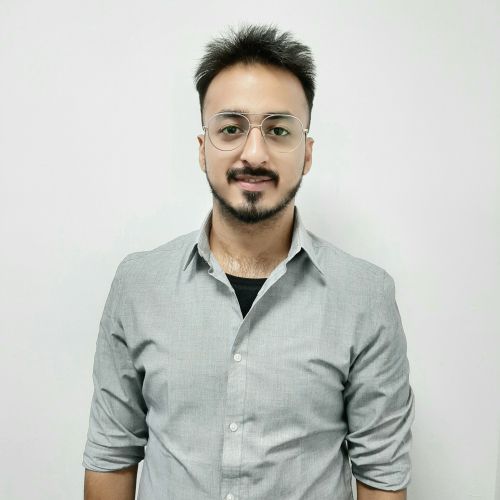 Devansh writes all about tech. He mainly talks about AI, Machine Learning and Software Development.
This year has been really rough on everyone and I guess we've seen enough of that already, but what we've also seen during this period are some amazing technological inventions. With phones, however, it's kinda gotten boring.
Every year the mobile users are excited because of the new Snapdragon processors and other bleeding-edge specs that these devices are pumping so they can insanely outperform the previous generation smartphones, but are the mobile apps in these phones evolving as congruently?
From the most interactive social media and messaging apps like Facebook, Instagram, WhatsApp, etc, it seems like there isn't anything beyond that. So what's next? Well, that's exactly what we're going to talk about.
Here's the Future of Mobile Apps
When we say future of mobile apps, we don't completely mean that these technologies aren't already here. In fact, several of these are being incorporated right now. It's just that these are in their primitive stages of development.
Here they are:
IoT (Internet of Things)
It's projected that by 2023, the global spending on IoT technology will be $1.1 trillion. Through Machine Learning and integrated Artificial Intelligence (AI), it has the potential to not just enable billions of devices simultaneously but also leverage the huge volumes of actionable data that can automate diverse business processes.
What does this entail for the future of mobile apps? Well, get ready to be able to control your car, thermostats, and kitchen appliances through your mobile devices. The IoT is being presently used in Manufacturing, Transportation, Healthcare, Energy, and many other industries.
Artificial Intelligence
AI will single handedly change the future of mobile app design.
Mobile apps are coded to operate within the constraints of certain parameters, the implications of which have to be predefined. Simply put, if you're browsing for a homestay on Airbnb, the results you see are based on predetermined parameters like your location, your size, and amenity requirements.
Those predetermined parameters, with the assistance of AI, can evolve to a point where you'll be able to get results based on your preferences that it learned along the way, such as the kind of accommodation you usually prefer, the kind of facilities you need, and may even suggest you buy a place because your favourite restaurant is nearby.
Augmented Reality (AR) / Virtual Reality (VR)
AR and VR are attracting a high amount of investments and are forecasted to reach $72.8 billion by 2024. We can already see their success in the gaming and entertainment industry with Pokemon Go, Sky Siege, Google Cardboard, iOnRoad, and Samsung Gear VR.
Brands like Jaguar Land Rover and BMW have already started using VR to conduct design and engineering evaluation sessions to finalize their visual design before they spend any money on manufacturing the parts physically.
Gradually, you'll be able to make more immersive simulations that can revolutionize any form of architecture involved in it.
Cross-Platform Development
The future of mobile apps will definitely make native app development obsolete. Currently, React Native offers exceptional flexibility while developing Android and iOS apps. This will save tons of time since you won't have to develop 2 separate apps.
More importantly, cross-platform app development will eliminate the downside of having to compromise on certain nuanced features. All of this will gradually make the app development process a lot cheaper, simpler, and time-saving.
5G
Imagine if you could download an entire Netflix series in about 10 seconds. That's how great the potential of 5G is. Theoretically, it has the potential to reach speeds of 10 Gigabits per second and not just high speeds, but low latency. Even in its infancy, we can witness 5-6 Gigabits per second on our smartphones in the US.
Speaking of the future of mobile apps, well, fast internet would mean faster download and upload speeds, which changes everything from Augmented and Virtual Reality, IoT, supply chain, transportation, smart cities, because everything can happen in real-time because of the latency of merely 2 – 20 milliseconds.
Blockchain
Blockchain is a term being thrown around a lot lately. Well, it's a technology that allows data to be stored globally on thousands of servers. Now because it's decentralized, completely transparent, and immutable, it becomes difficult for one user to gain control over the network.
This means that it's almost impossible for anyone to hack into blockchain and make changes. The future of app development depends highly on blockchain technology because of its ability to deliver highly secure mobile apps.
Wearable Devices
You see wearables, or "smartwatches", being popularly used as fitness bands these days. They're smart in the sense that they're able to tell you your heart rate, blood oxygen, count steps, are able to notify you in case of irregular heart rhythms. And of course, it does tell time.
The tech, when combined with IoT, opens up so many doors. Be it checking appointments, making calls, sending messages, getting reminders, it's just scratching the surface. This tech has a huge potential to evolve and can eventually eliminate the need to use a smartphone.
Wrapping Up
It's pretty assuring that the future of mobile apps is ridiculously exciting. We can only imagine how the user experience is going to unfold.
Be it data visualization with the help of VR and AR, or maximization of convenience with the help of wearables, they're all going to bring about a massive change in the mobile app development trends. Hopefully, we've helped you scratch that itch of curiosity and you got to learn about how our interaction with the world is about to change.
Join Hacker Noon
Create your free account to unlock your custom reading experience.
Checkout PrimeXBT
Trade with the Official CFD Partners of AC Milan
The Easiest Way to Way To Trade Crypto.
Source: https://hackernoon.com/future-of-mobile-apps-heres-everything-thats-worth-the-wait-782k335e?source=rss