How Much Does It Cost To Create A WhatsApp Like Messenger?
With the rapid revolutionary adoption of social networks in recent years, Whatsapp emerged as a powerful messaging platform across the globe. With its full-proof success, most of the enterprises are simplifying their conversational flow throughout the organization and acquiring scalable business results as messaging platforms are not limited to personal messaging but to drive effective communication with customers, clients, vendors, and stakeholders.
Currently, the market is filled with a number of messaging apps like Whatsapp, Facebook, WeChat, Telegram, and Snapchat a few names to give. Out of these apps, Whatsapp is being used by the majority of worldwide users. As per Statista, more than 1.5 billion users are using Whatsapp on a monthly basis. Thereafter, Facebook messenger reserves its value in the minds of today's users, and so on.
As per Statista, the number of instant messaging app users worldwide exceeded from 2.25 billion in the year 2018 and is expected to reach up to 3.0 billion by 2022.
Another image given below is demonstrating how Whatsapp and other messaging apps are taking a lope in the market and compelling enterprises to make a smarter and efficient decision by going with mobile app development to improve their business communication, the way they interact with customers and streamline the employees' performance by eliminating the repetitive and redundant tasks.
Considering this rising evolution of messaging apps and user adoption, enterprises need to leverage messaging apps equipped and integrated with the caliber ensuring enterprise-level communication combined with user-focused business communication. So, if the idea of developing an app like Whatsapp is rolling in your mind, then lots of factors come across for a successful deployment and to fulfill the reason behind it.
Let's roll out your eyes on what features should be considered for messenger app like WhatsApp:
Features Of Whatsapp Messenger
Registration
To start using Whatsapp, users are required to enter their information or credentials like name, contact number, and country name. Once the user submits such information, the application automatically sends, reads, and submits the verification code and ensures authentication. After successful registration, the messenger starts synchronizing all the phone book data to automatically display on the messaging platform.
Users can now update their profile whereby they can update their personal details, status, and profile picture and enjoy messaging with their dear ones.
Instant Messaging
If you are planning to develop an app like Whatsapp, instant messaging is the must-have feature with real-time message status. Users can do one on one messaging, group-messaging, and message broadcasting. As today's chatting can't be completed without pushing emoji's stickers, and GIFs; Whatsapp enables users to send creative messages rather than sticking with words merely.
Voice & Video Calling
Using the internet connection, Whatsapp allows users to make internet calls at no extra charge. Whether to make voice calls or video calls, users can make calls to their contacts that exist in any country. This is such an amazing and user-engaging feature that everyone loves. Even most of the business apps today go in a dark corner in the lack of calling features. At least a voice calling feature must be placed to retain your existing users and attract the new ones.
Multimedia Sharing
Today's users can't remain satisfied with text and calling features, they anticipate a platform whereby they can send voice notes, pics, audios, and videos. Whatsapp is embedded with all such functionalities with the simplicity of deleting the chat history along with multimedia files in one single click leaving the starred messages. Moreover, Whatsapp also brought a monetization strategy with stickers. To know more or to develop a messenger app like Whatsapp, outsourcing a mobile app development company can release your shoulders' burden.
Contact & Location Sharing
This feature simplifies and facilitates prior communication as Whatsapp users can send and receive contacts from their phone book as well as can add the same in their phonebook with just a single click. Besides, Whatsapp integrates geolocation features whereby users can share their current location for a certain amount of time or any location they want to share. Using Google Maps Android API (for Android platform) or Map Kit Framework (for iOS platform), Whatsapp facilitates its users to remain engaged and entertained while staying secure.
Push Notifications
Push notifications keep users active and engaging over the messenger app as it notifies whenever the new messages arrive or someone comes online whom the user was waiting for. With this flexibility, the Whatsapp app sends instant notifications to the users whether it's about personal messaging or group messaging. Users can also receive notifications even when the phone is locked and can also leverage chat-on-screen pop-up. On the contrary, users can also mute the notifications which are not vital for them.
Whatsapp Web
Modern users want everything on fingertips, but they also do not want to stay far from the traditional methods. Whatsapp offers web access as well whereby a user can make effective use of messaging and calling using their personal desktop or laptop with security and flexibility. Thereby, if a user is not able to use a mobile at a moment can leverage Whatsapp web experience.
Settings
Settings feature comprises a lot of things whereby a user on WhatsApp chat app can manage or personalize profile settings, accounts settings, and privacy settings. These configurations allow users to change their profile picture, manage their status view, manage blocked contacts, change the number, customize chat notifications, delete their accounts, and more.
This is such a mandatory feature that must be concluded in every business app to ensure reliable and trustworthy relationships with the users which also helps in retaining the customers.
Things To Consider While Coming Up With The App Idea
Well, several things come ahead of that you need to consider when you are planning to develop an app like WhatsApp. To drive your app goals and ensure overall app success, you need to adequately analyze and evaluate things in advance that are crucial for your app. Here are things derived that you need to focus on:
Target Audience
If you get success in understanding your targeted audience, half of your task is done. Usually, young people make effective use of WhatsApp. So, make sure that you are developing an app with an interactive interface and antique functionality appealing today's young generation. If you are planning to launch your app in different geolocations, then, incorporate multi-language functionality to increase more user outreach.
Monetization Strategy
Obviously, the final objective behind your app is to earn money and acquire the most out of your investment. With a multitude of monetization ways available to choose from, you need to decide and adhere to the best possible monetization model as per your preference and suitability. To make a smarter decision, you can always rely on the most capable App development agency like Infoxen equipped with rich user interface designers, industry expert mobile app coders, and quality analysts.
Analyze Your Competition
As you can see that the market is filled with WhatsApp like apps and hence, you have to compete with numerous apps available. In the lack of adoption of the right strategic approach, most of the apps fail. So, strategize your app and embrace things that you can improve in your app and can serve the competitive advantage to your users you are targeting for. Again, going with the right mobile app development agency can help you to figure out the right strategic way for your app to compete for now and to remain competitive with life long consistency.
Create Valuable App
When it comes to developing an app like WhatsApp, don't just acquire a copy of the app, or else it will have no value in the market. Think differently and develop a unique app which may comprise similar functionalities but in different ways along with an exceptional experience that can eliminate the dependency of two or three apps. Moreover, keep a simpler and sleek design so as everyone can perceive your app functionality in the very first look.
Process Of Creating Messenger App Like WhatsApp
Considering the rising user adoption and market success, messenger apps are taking a lope as these apps have become the day-to-day needs of today's people and to acquire success for your messaging app, you need to keep several factors in mind. So, If you are planning to launch an app like WhatsApp, then you need to go gradually and follow the simplified steps to ensure app success:
Do adequate analysis and evaluation while planning for your app. Keep your business model and requirements in mind and follow the design & development strategy to seamlessly and perfectly keep up with your messenger app development.
Find an expert developer or an acclaimed mobile app development agency that has the expertise to develop a mobile app like WhatsApp.
Ensure a seamless mode of communication with the team you hire. This will help to develop the exact app idea you are willing to launch.
Plan and build the app architecture you want to get developed.
Consider the MVP features that are vital for your WhatsApp like app development.
Ask your agency to make use of eye-catchy yet decent color-combination for your UI interface.
Make sure that your app passes quality assurance for smoother and uninterrupted functioning.
How To Drive Monetization Strategy With A WhatsApp Like App
Obviously, the primary reason behind deploying a messenger app like WhatsApp is to generate revenue out of it. So, let's just uncover the possible ways to drive monetization strategy with your app like messenger:
Subscription Fee
Initially, you have to provide free access to your app. Once your app starts getting success, you can enable subscription-based usage or can incorporate a paid business account so as the startups or SMBs can roll out their business promotions, events, and auxiliary information. Nowadays, numerous messenger apps are available in the market and are providing free access and usage. To earn from your app, you can conclude a premium version comprising amazing features that your audience can love and embrace.
Advertising Model
This is another way to drive revenue from your app. This approach can be considered when users find your app interesting and their engaging ratio gets enlarged. When users love using your app, then you can place relevant ads in your application. As most of the users prefer using messenger without invasive ads, thus, you can make a few dollars by placing ads but remember, this can also become an annoying experience for your users. So, ensure a balanced approach and do not heighten your ads model.
In-app Purchases
You can keep some features as premium features and whenever your users demand extra feature usage, ask them to pay for the same. To drive this monetization strategy, paid stickers are the proven source of revenue these days. Moreover, enterprises can also serve customization options in terms of wallpapers, themes, and filters.
Challenges Come Across While Building An App Like WhatsApp
After sharing the monetization model, let's roll our eyes on challenges come across when you plan to develop a chatting app like WhatsApp:
Engaging & Retaining Users
Engaging and retaining users are the primary tasks that you need to work on. These days, in the presence of a range of messaging platforms where user diversion is common, if you don't provide a unique and engaging experience to your users from the very beginning, you may not get a second chance to get those users back who left your app.
So, focus on developing a user-friendly and modern-equipped app, or else, you may face customer diversion soon. So, do not initiate in a hurry, just hire a reliable app development company with a team of optimum quality developers who can contemplate your app requirement and can develop an outstanding user experience.
Security Concerns
Today's users are getting more vigilant and believe in secured communication over any chatting platform as they do not want to compromise with security at any level and if you fail in rendering a secured network, nothing can lead your app toward success. For instance, WhatsApp itself implemented a security feature to secure users' information transmitted over the internet whether in terms of text, images, videos, or PDF documents.
Offering Out Of The Box
With increasing user anticipations, there is a genuine need to consider offering out of the box solutions. Current users are getting more demanding and hence, they expect to carry out everything using messenger apps from text messaging to making payments to booking appointments to ordering food.
When we talk about the Facebook messenger app, this platform lets you transfer money and play games without installing another app or tool to carry out so. To engage your users you can update them with updated or upcoming features, offer them lifestyle ideas in terms of blog and emailers.
How Long Does It Take To Develop WhatsApp Like Messenger
The time it takes to develop WhatsApp like messenger incumbents on many factors comprising the set of features you avail of and the complexity level of your project. So, prioritize the number of features you want to include in your chatting app and ensure about the difficulty of your project. A right mobile app development partner can help you to choose the right functionality as well as the way to market the app.
Cost To Develop An App Like WhatsApp
If you are planning to deploy an MVP first with basic functionality and navigation, your cost may lie between $40,000 to $50,000 and the rest may increase with the functionality and complexity you embrace in your messenger app. However, this is the initial estimate for your messenger app development. As you increase the number of features, your cost would be heightened accordingly. To know your exact cost or development estimate, you can contact our team of mobile app development experts.
Final Words
So, you have got the idea to release your messenger app including the recommended features, the time it involves, market scenario, monetization tactics, and rough estimate. Now, you can seamlessly plan and implement your mobile app development objective. For further information, you can always take recourse of messenger app development experts at Infoxen.
Source: https://www.infoxen.com/blog/cost-to-create-a-whatsapp-like-messenger/
Here's how fast a few dozen startups grew in Q3 2020
Earlier this week I asked startups to share their Q3 growth metrics and whether they were performing ahead or behind of their yearly goals.
Lots of companies responded. More than I could have anticipated, frankly. Instead of merely giving me a few data points to learn from, The Exchange wound up collecting sheafs of interesting data from upstart companies with big Q3 performance.
---
The Exchange explores startups, markets and money. Read it every morning on Extra Crunch, or get The Exchange newsletter every Saturday.
---
Naturally, the startups that reached out were the companies doing the best. I did not receive a single reply that described no growth, though a handful of respondents noted that they were behind in their plans.
Regardless, the data set that came together felt worthy of sharing for its specificity and breadth — and so other startup founders can learn from how some of their peer group are performing. (Kidding.)
Let's get into the data, which has been segmented into buckets covering fintech, software and SaaS, startups focused on developers or security and a final group that includes D2C and fertility startups, among others.
Q3 performance
Obviously, some of the following startups could land in several different groups. Don't worry about it! The categories are relaxed. We're here to have fun, not split hairs!
Fintech
Numerated: According to Numerated CEO Dan O'Malley, his startup that helps companies more quickly access banking products had a big Q3. "Revenue for the first three quarters of 2020 is 11X our origination 2020 plan, and 18X versus the same period in 2019," he said in an email. What's driving growth? Bank digitization, O'Malley says, which has "been forced to happen rapidly and dramatically" in 2020.
BlueVine: BlueVine does banking services for SMBs; think things like checking accounts, loans and payments. The company is having a big year, sharing with TechCrunch via email that it has expanded its customer base "by 660% from Q1 2020 to" this week. That's not a revenue metric, and it's not Q3-specific, but as both Numerated and BlueVine cited the PPP program as a growth driver, it felt worthy of inclusion.
Harvest Platform: A consumer-focused fintech, Harvest helps folks recover fees, track their net worth and bank. In an email, Harvest said it "grew well over 1000%+" in the third quarter and is "ahead of its 2020 plan" thanks to more folks signing up for its service and what a representative described as "economic tailwinds." The savings and investing boom continues, it appears.
Software/SaaS
Gravy Analytics: Location data as a service! That's what Gravy Analytics appears to do, and apparently it's been a good run thus far in 2020. The company told TechCrunch that it has seen sales rise 80% year-to-date over 2019. This is a bit outside our Q3 scope as it's more 2020 data, but we can be generous and still include it.
ChartHop: TechCrunch covered ChartHop earlier this year when it raised $5 million in a round led by Andreessen Horowitz. A number of other investors took part, including Cowboy Ventures and Flybridge Capital. Per our coverage, ChartHop is a "new type of HR software that brings all the different people data together in one place." The model is working well, with the startup reporting that since its February seed round — that $5 million event — it has grown 10x. The company recently raised a Series A. Per a rep via email, ChartHop is "on-target" for its pre-pandemic business plan, but "far ahead" of what it expected at the start of the pandemic.
Credo: Credo is a marketplace for digital marketing talent. It's actually a company I've known for a long-time, thanks to founder John Doherty. According to Doherty, Credo has "grown revenue 50% since June, while only minimally increasing burn." Very good.
Canva: Breaking my own rules about only including financial data, I'm including Canva because it sent over strong product data that implies strong revenue growth. Per the company, Canva's online design service has seen "increased growth over both Q2 and Q3, with an increase of 10 million users in Q3 alone (up from 30 million users in June)." Thirty-three percent user growth, from 30 to 40 million, is impressive. And, the company added that it saw more team-based usage since the start of the pandemic, which we presume implies the buying of more expensive, group subscriptions. Next time real revenue, please, but this was still interesting.
Developer/Security
Source: https://techcrunch.com/2020/10/23/heres-how-fast-a-few-dozen-startups-grew-in-q3-2020/
They want to cancel their subscription? OK I don't need them!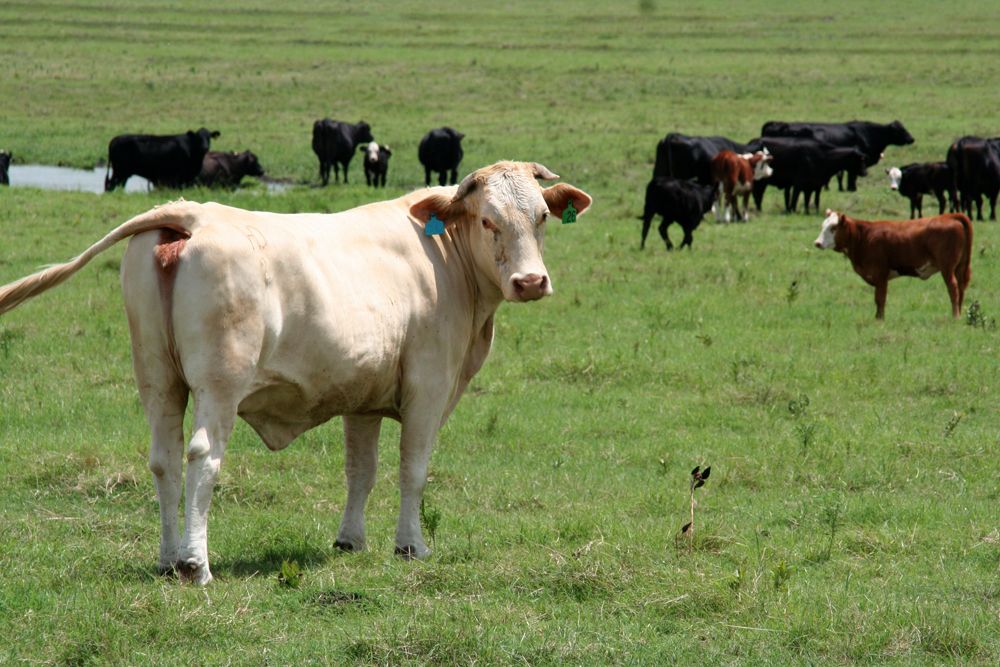 You are building a product and you put your hurt and soul into it. You're rewriting the details, crafting perfect pixel design, generating leads, ads campaigns, cold outreach, and publishing on all channels.
You present a perfect demo, onboard a new subscriber, and then he churns.
At that point you get mad and start making excuses:
"they don't understand the product"
"they were using it wrong anyway"
"their business sucks"
"I don't need them"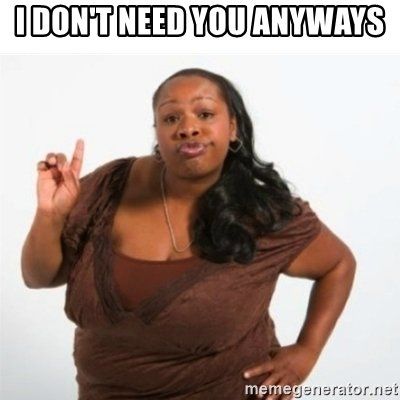 But honestly, YOU DO.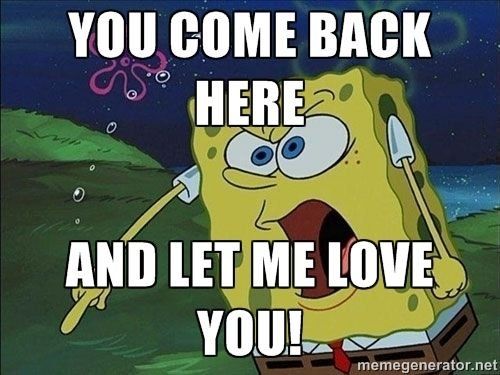 I went through the same process but eventually realized that:
A subscriber that wants to cancel the service actually tells me a lot about how the product can grow.
Once you reveal churn hidden opportunities, you can take action to prevent churn and make your way to the holy grail of negative churn.
It makes sense – positive growth depends on having CAC/LTV metric, it's as simple as that. You are already spending a lot of greens on CAC but how much are you spending to increase LTV?
Let's say you have 1,000 subscribers paying $10 monthly subscription = $10,000 monthly revenue.
Assume your monthly churn rate is 6% so the next month you will have 940 paid subscribers and $9,400 in revenue, and the month after that – 883 paid subscribers and $8,830 in revenue.
If you run the calculation until the end of the year, you will see that on month 12 your monthly revenue is $4,760. Let's see what happens to your LTV if you lower your churn rate from 6% to 1%: In the first month you will have the same $10,000, but at the end of the year your revenue will be $8,860.
Your LTV went from $4.76 to $8.86 -> that's a 86% increase!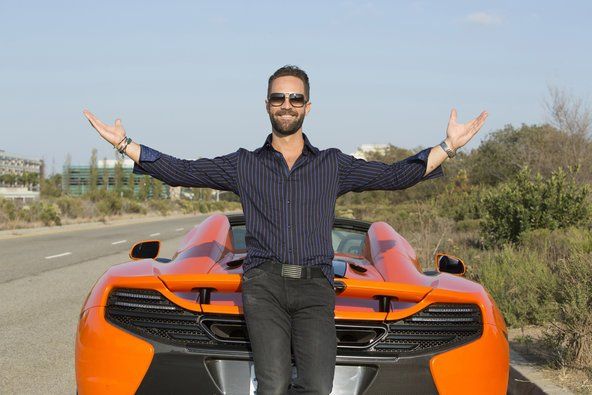 The article is written with love by me, the founder of Churndler.
Subscribe to get your daily round-up of top tech stories!
Source: https://hackernoon.com/they-want-to-cancel-their-subscription-ok-i-dont-need-them-6r1g3w5h?source=rss
Emerging Cloud Computing Technologies
It has taken many years for cloud computing technologies to mature and become mainstream in global businesses. Now the skeptics have stopped questioning the long-range sustainability of the cloud ecosystem, but it remains to be seen how allied technologies like edge, serverless, IoT, AI, and big data can together fulfill enterprise business needs. Many cloud technology experts seem to think that some emerging technologies have the capability of taking cloud to the next phase of business innovation.
In the next 10 years, businesses operators may experience unique levels of business performance due to cloud technologies, where "experience data" will combine with "operational data" to aid that unique business performance. According a Forrester Research Report, Predictions 2020: Cloud Computing:
"The public cloud market, which comprises cloud apps (SaaS), cloud development platforms (PaaS), and cloud infrastructure (IaaS) platforms, will reach $411 billion by 2022."
This report also indicates that very soon, IBM and Oracle will stop outperforming opponents in the global "public cloud battleground," recently taken over by Google, Microsoft, Amazon, and others. Currently, AWS, Microsoft, and Google jointly own 55 percent of the overall cloud market.
Cloud Computing and Cloud Architecture Trends in 2020 states that the results of a recent North Bridge venture firm survey indicate that 50 percent of surveyed organizations are using a "cloud-first" philosophy; and in some cases, using it "exclusively" for marketing needs.
Consolidation
of Cloud with Emerging Technologies
In recent times, the cloud
vendors have shown a distinct move toward technology consolidation around infrastructure
platforms, databases, and even apps. Along with this trend, another marked trend
shown by cloud service providers is the integration of "several emerging
technologies" like HPC workloads as industry standards.
Due
to recent advances in container technology, now cloud service providers, in
order to compete with on-premise data centers, are likely to position a "hybrid-cloud,"
with superior container management
technology. This proposition, initiated in 2019, can continue to be game-changing
deal for cloud vendors and service providers.
Another example of platform consolidation is the "multi-cloud," where the end-to-end cloud environment may contain at least two public clouds and one private cloud. According to a VXChange article:
"By 2020, the architecture of public clouds will adjust to meet the growing demands of their clients, and many private clouds will be transformed into hybrid clouds, allowing them to link and interact with public clouds."
The management of multi-cloud environments may be vested either with the business operator or with an external service provider. The biggest advantage of a multi-cloud environment is freedom from dependence on one (costly and technologically restrictive) cloud vendor.
The Emerging
Technologies for the Cloud in 2020
"Standardization and increased compatibility" are two signs of the maturing technology that now surrounds the cloud computing world. Like any maturing technology, it comes with a host of allied technologies designed to work with the primary technology platform. A few such emerging technologies, designed to work with the cloud are:
HPC workloads allow workloads to be more portable and data streams more mobile. This elasticity of the public cloud accounts for a serious market proposition
Google's Anthos service, capable of running as smoothly on AWS or Azure as on Google Cloud Platform
Now, cloud believers have an option of working in a cloud environment with wide-scale technology features, while preserving the security and privacy of an on-premise, private cloud.
Cloud Computing Challenges Navigating the Multi-Cloud Landscape explains how multi-cloud combines additional technology benefits of the public cloud with the security aspects of a private cloud.
Edge computing allows real-time analytics to occur very close to the source of the in-stream IoT data. Google took the bold step of unveiling Edge TPU to accelerate enterprise adoption of "AI at the edge."
Serverless PaaS, which enables high-performance business data processing without the need for expensive servers. As the cloud service provider manages all computing resources, it becomes easy for business owners to "build out their cloud-based systems." The biggest benefit of serverless: the cloud host executes "snippets of code" without involving developers.
Data containers enable easy transference of applications and workloads between two different cloud setups. The battle of container platforms peaked with assimilation of Kubernetes management at scale. But if the general assumption is that container management and container technology use are two distinct business practices, then adoption of cloud services could increase with Amazon's EKS, Microsoft Azure AKS, or Google GKE.
Gartner's Hype Cycle for Cloud Computing gives an overview of emerging technologies for the cloud. The growth AI, edge analytics, AI platform as a service (PaaS), and graph analytics a;; signal the arrival of a multi-cloud environment spanning different cloud infrastructures for sharing workloads, applications, and technology resources.
What Major Trade Publications Think of Emerging Cloud Technologies
According to Top Six Emerging Technologies in Cloud Computing, although technologies such as "serverless" were specifically created for the cloud, these technologies are gradually transforming the world of enterprise computing. A big advantage of serverless is that all computing management headaches are handled by the service provider. Take another cloud technology — the containers.
A post describes a collection of emerging technologies for the cloud, one of which is GuardDuty — an AI-enabled offering by AWS for analyzing cyber security data. Another AI technology about to storm the cloud environment is voice-activated decision support system (DSS) driving sales and marketing functions.
Recently,
the General Data Protection Regulation (GDPR) of the EU has spurred
security-technology development for cloud data breaches. As non-compliance results
in heavy penalty for businesses, cloud security professionals are making sure that superior encryption and
password-protection technologies are implemented for higher governance on an
enterprise level. In the coming days, cloud IaaS services will have loads of
technology features, available at a low cost.
The service mesh, an interconnected, communications technology to enable containerized micro-services across environments, is starting to gain in popularity. This mesh environment is designed to "span the cloud, corporate data centers, and edge environments." In the managed containers scenario, cloud service providers may soon think of offering hosted versions of major, on-premise container platforms such as Red Hat OpenShift.
A Sitepronews news release provides a detailed discussion about the current status of the cloud service industry. According to this news release, all cloud-based services like infrastructure as service (IaaS), software as a service (SaaS), and platform as a service (PaaS) are all likely to gain steam in the coming years as they afford customers with business services at scale with some degree of control.
Another undeniable benefit of cloud as a service plans is the affordable price tag, which tempts hitherto uninitiated businesses to explore data-driven, business management. According to Allied Market Research, "the cloud services market will reach $555 billion by 2020 from $209.9 billion in 2014 — growing at a CAGR of 17.6 percent between 2014 and 2020."
Edge Computing and the Growth of Hyperconverged Solutions Over the Cloud talks about a technology-enabled, complex hybrid cloud environment with both "micro-data centers at the edge and on-premise data centers." This article indicates that edge computing market is "expected to experience a compound annual growth rate of 35 percent, reaching $33.75 billion by 2023."
Image used under license from Shutterstock.com
Source: https://www.dataversity.net/emerging-cloud-computing-technologies/