You Can Still Get Busted By Police For Smoking Hemp
One of the main arguments in favor of legalizing industrial hemp was that a person couldn't get high on it even if they smoked a field of the stuff. The media has even suggested that if the general population decided to start raiding hemp crops across America in pursuit of a buzz, all they would get is a headache.
When Senate Majority Leader Mitch McConnell took it upon himself in 2018 to legalize hemp in the United States, the idea was that the plant would only be used as processed fiber and wouldn't be something the consumer would gravitate toward in plant form. They certainly wouldn't smoke it, right?
Well, it turns out that not only are people smoking hemp, it is becoming one of the fastest growing trends on the cannabis scene.
Consumers are buying up hemp flower with rabid enthusiasm in states where it is legal and are using it for a few reasons. Firs, the herb, which contains only 0.3% THC and does not get the user high, is being purchased as a way to cut high-THC strains to make them less potent, one report shows.
RELATED: Colorado Marijuana Users Think Stoned Driving Policies Are Out Of Touch
Some of these people, however, perhaps looking for fast-acting relief from conditions like anxiety and insomnia, are also buying up hemp buds rather than edibles, tinctures, oils and vapes. There are even those hemp-CBD customers who are merely smoking this non-intoxicating flower for the enjoyment of hitting a joint when marijuana isn't an option.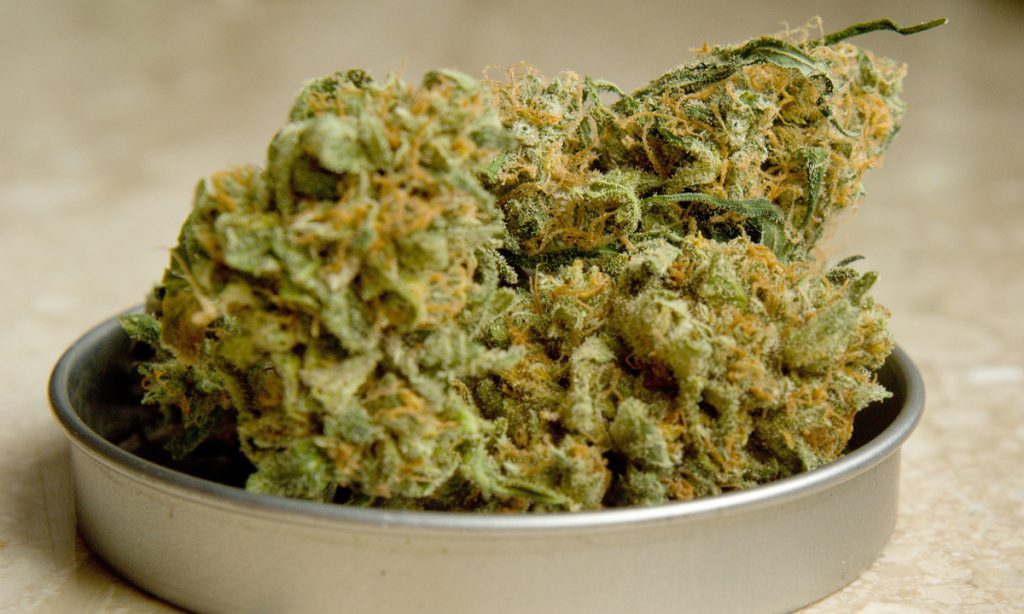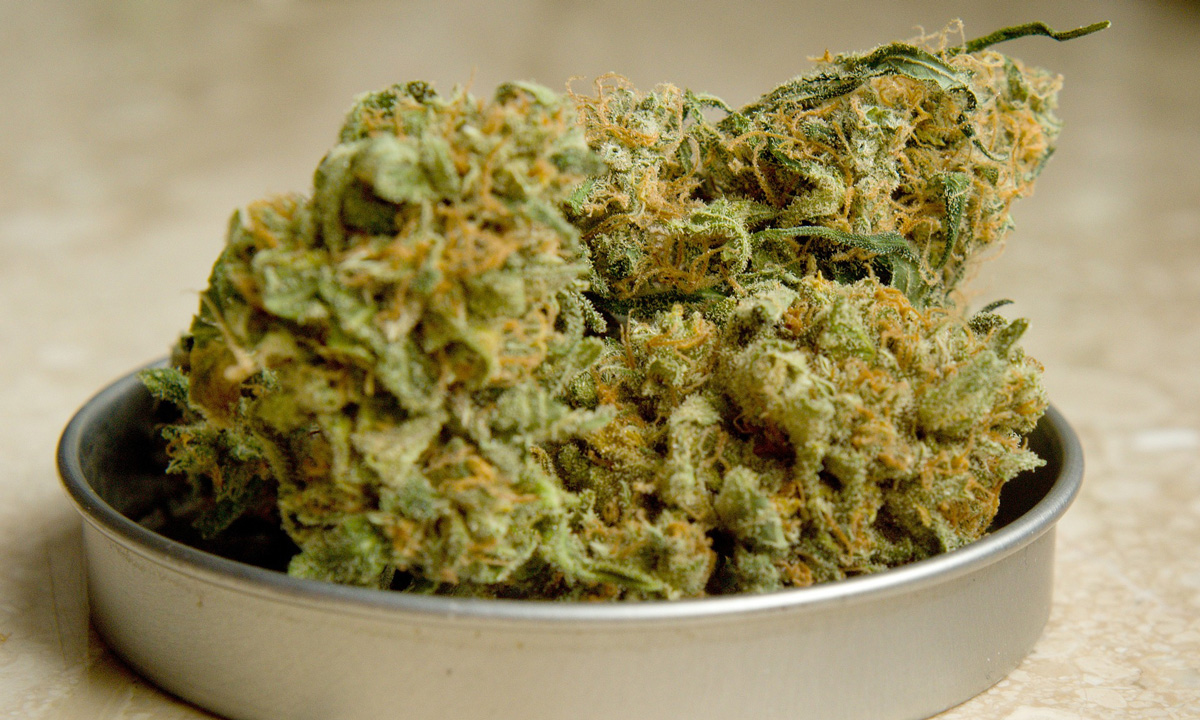 It's just one of the reasons that cannabis industry experts predict that smokable hemp could swell into a mighty beast.
"Smokable hemp is a very small part of the hemp and CBD marketplace, but it seems to be the one that's growing most rapidly," Jonathan Miller, general counsel for U.S. Hemp Roundtable, told New England Public Radio.
RELATED: Here's What You Should Know If You're Caught Driving While High
Although CBD gained notoriety for being an oil that could help children with epilepsy have fewer seizures, the cannabinoid, which is derived from both hemp and marijuana, has since become a household name in America for its purported therapeutic benefits. The trendy cannabinoid received a boost in 2018 year when President Trump signed an extensive Farm Bill that legalized industrial hemp production at the federal level for the first time since 1937. Now, there are tens of thousands of acres of hemp plants growing across the country and more CBD products are showing up than ever before.
The only problem is the hemp plant looks a heck of a lot like marijuana (they are both a cannabis sativa classification). The similarities between the two have caused confusion among law enforcement. They simply cannot tell the difference — not with their eyes and not through technology.
This is causing trouble for hemp smokers, especially in those states where marijuana is not legal.
Since CBD flower looks like marijuana, it smells like it, and even tests positive for THC, anyone living in states where weed remains illegal runs the risk of police harassment if they are caught with it. Never mind that the leafy substance is only hemp and has virtually no THC content whatsoever, possession of this flower is still getting unsuspecting consumers arrested and charged with a crime.
"There is a product being sold…that could very well jam up an unknowing citizen if they were using their product and possibly cause them to be arrested," Jeff Rasche, police chief for the Greenfield Police Department, told the Indianapolis Star.
RELATED: Police Field Tests Can't Distinguish Between Hemp And Marijuana
Even in states where marijuana is legal, hemp smokers could find themselves in trouble with the law if they choose to smoke it in public. Although the cops cannot technically stop anyone from smoking hemp flower outdoors, because it looks, smells and shows up as marijuana during a drug test, people could find themselves in a position of getting a ticket for public consumption.
"Generally, if an officer has probable cause to believe someone is publicly consuming marijuana, he or she could ticket that individual on those grounds," the Denver City Attorney's Office told Westword. "At this point, there isn't a field test that could be deployed to determine, on the fly, whether or not the substance is hemp or marijuana. Officers and prosecutors have to enforce public consumption of marijuana laws nonetheless — they can't pick and choose."
Interestingly, according to a recent article from Forbes, the confusion between hemp and marijuana is just one unforeseen development that could force the U.S. government to legalize marijuana nationwide.
Source: https://thefreshtoast.com/cannabis/smokable-hemp-for-cbd-is-a-thing-but-users-can-still-get-busted-by-police/#utm_source=rss&utm_medium=rss&utm_campaign=smokable-hemp-for-cbd-is-a-thing-but-users-can-still-get-busted-by-police?utm_medium=Feed&utm_source=Syndication
Cannabis and the 2020 Election
Next month, five states will be voting on seven ballot measures to legalize cannabis. A variety of proposals, including constitutional amendments, statutory initiatives, and alternative measures, could establish new medical cannabis markets in two states and expand legalization to include adult use legalization in four states. Three of these proposals would enshrine cannabis possession and consumption within state constitutions.
This article will explore the proposals themselves as well as the short-term implications of legalization on existing license holders and the industry.
State-by-State Review
Arizona
Arizona voters have another opportunity to legalize cannabis next month, after narrowly defeating adult use legislation four years ago. In recent years, the Copper State's medical cannabis market has seen significant MSO expansion, and new mandatory testing requirements launch at the beginning of November.
There are roughly 150 medical cannabis licenses in the state currently — all of which would receive priority status in the application process for adult use licensing. Additionally, diversity applicants and applicants in areas currently lacking cannabis retail access would be fast-tracked applicants.
Prop. 207 does include local control and opt-out provisions, and a new 16% tax would direct revenue to a variety of funds, while retail operators would be able to launch delivery services as soon as 2023.
Mississippi
Mississippi could become the 34th state to legalize cannabis for medical use, but two competing measures are creating complications on the ballot. A citizen-driven campaign led to the placement of Initiative 65, while the legislature responded with Alternative Initiative 65A.
Initiative 65 establishes a medical cannabis program similar to the program structure of many other states; with clearly defined qualifying conditions, possession limits, taxes, registration fees, and a regulator — the state health department. The alternative includes no definitions and only allows smokable cannabis products for terminally ill patients, leaving a highly restrictive market requiring enabling legislation.
Previous bills have been proposed, but never brought to a vote — leaving some skeptical that anything at all may come of Initiative 65A.
Montana
Montana's existing medical cannabis program relies on a system of caregivers who cultivate cannabis and make manufactured products, including edibles and concentrates. Additionally, there is a limited number of licensed dispensaries throughout the state. Legalization would be a major evolution for Montana, which has seen multiple ballot initiatives and legislative interventions in recent years.
Two measures have been placed: one constitutional amendment to set the age of 21 as the minimum buying age and a measure to establish a commercial adult use market. While no early sales provisions are included, Montana companies would be the only businesses able to start sales for the first year after legalization.
New Jersey
New Jersey voters may make history, legalizing the adult use of cannabis and triggering a race among Mid-Atlantic states to implement sales first. While all of New Jersey's neighbors have existing medical cannabis programs, none have taken steps to expand further. In recent years, numerous regional state legislatures have attempted to legalize, and Public Question 1 may tip the scales for an entire region with over 50 million residents.
The text of the amendment is brief, but it establishes a definition for 'cannabis' while permitting possession, use, and industry operations for adults ages 21 and up. The existing Cannabis Regulatory Commission would be tasked with regulating the industry, but the state legislature must first come to an agreement and pass enabling legislation.
Currently, New Jersey's medical market includes roughly fifteen licenses, including cultivation and manufacturing, as well as a limited number of dispensaries. The next phase for cannabis in NJ is uncharted territory for now: it is unclear if existing licenses will be given the first opportunity to serve the general public.
Given licensing delays and a slow rollout in Illinois, lawsuits and delays could be in New Jersey's future — with some analysts suggesting a four-year timeline from amendment passage to full implementation. This may be good news for MSOs, including Columbia Care, Verano, and Acreage Holdings, among others.
South Dakota
South Dakota has long been unfriendly to cannabis in all forms and has some of the nation's strictest marijuana possession penalties. While other non-medical states have at least given a nod to low-THC medical hemp programs, the Mount Rushmore state hadn't established any kind of hemp or cannabis program at all until the legislature passed industrial hemp legalization this past spring.
Now, the state could make history as the first to legalize cannabis for medical and adult use purposes at the same time. Two proposals are on the ballot: an initiated measure to launch a medical cannabis program, and a constitutional amendment to fully legalize cannabis, with provisions including adult use, a medical program, and expanded hemp legalization.
Medical use is enshrined in both proposals, while the constitutional amendment would prevent the legislature from any type of statutory tampering to limit a retail market. The constitutional amendment would establish a commercial market for both adult use and medical purposes. Medical use would include home cultivation. As there is no cannabis market in the state at this time, no businesses would be able to take advantage of "early sales" provisions, as seen in other states.
Analysis
Previously, medical cannabis programs and commercial licensing schemes predated adult use legalization, and the majority of these proposals came into existence by way of the ballot. In most of the earliest states to fully legalize, this was the case: Colorado, Washington, Alaska, Oregon, California, Massachusetts, and Nevada all had some form of voter-approved medical cannabis legislation first.
Implementation of adult-use legalization has, however, varied across the states. In these proposals, Arizona, Montana, and New Jersey have existing medical cannabis infrastructures, but the implementation of adult use will likely lead to program changes.
Some legalization measures have allowed for existing medical dispensaries to launch sales to adults during a period of late-stage rulemaking. These businesses have operated under modified compliance rules, with track-and-trace requirements and varying tax rates until legalization rules are completed.
After Oregon voters approved legalization in 2014, the state's medical market rapidly expanded with early sales on the horizon. At one point, there were more medical dispensaries in the state than Starbucks or McDonald's locations. That number later dropped as businesses converted their licenses over.
For some of the states with legalization on the ballot this year, the transition out of medical will pose challenges: product shortages, long customer lines, new tax rates, uncertainty over product offerings, and testing requirements on top of an already difficult pandemic business environment.
Overall, legalization measures promise to bring a significant impact to consumers and patients in Arizona, Mississippi, Montana, New Jersey, and South Dakota. It's hard to quantify the short-term improvements to consumers and industry operators, as passage of these initiatives will set off a flurry of legislative and regulatory discussion over the holidays and into the spring. Existing licensees and hopeful applicants should keep an eye for new opportunities: public comment periods, application deadlines, and new sales opportunities on the horizon.
Jason Kikel is a Senior Data Analyst at Cannabiz Media, where he researches licenses across the cannabis marketplace and the policies behind them. He brings forth a variety of experience in urban planning, agriculture, and education, as well as enthusiasm for an expanding industry. Jason graduated magna cum laude from West Virginia University and recently completed his Master of Community + Regional Planning at The University of New Mexico. A longtime cannabis policy reform advocate, Jason first jumped into the cannabis economy as a graduate student while completing his master's thesis, studying the legalization-land use-water policy nexus in Colorado. Jason recently delivered a presentation on this research, "Land Use, Water, and Policy Considerations in Emerging Cannabis Markets: Lessons from the Arid Mountain West" at the inaugural Institute for Cannabis Research conference at Colorado State University-Pueblo.
Source: https://cannabiz.media/cannabis-and-the-2020-election/
Cuomo advisor predicts New York will legalize pot in April
New York Governor Andrew Cuomo's advisor on marijuana policy said this week the Empire State could legalize weed in April of next year with a bill that would serve as a model for other states looking to allow recreational pot in the United States.
Axel Bernabe, assistant counselor to Governor Cuomo, was a guest on the Under The Canopy series, recently launched by Canopy Growth, where he discussed cannabis legalization efforts in New York. According to Bernabe, a bill to legalize marijuana will be introduced through the state budget in January again, while he expects legalization to take effect by April.
As New Jersey appears ready to legalize marijuana this November, Bernabe said the Cuomo administration has been watching its neighbor "closely."
"We're watching New Jersey closely. We've always been confident that we'd get to this before New Jersey, so if they pass the referendum they still have to have an agreement between the governor and the Senate over there," he said.
"If New Jersey can beat us to it, they'll get a gold star but I still think we're gonna set the model for this," Bernabe added, referring to the bill's social equity provisions, among other things.
During the interview, Bernabe also said that New York has been monitoring how legalization has been unfolding in Vermont, Maine, and Massachusetts, but has also consulted with states on the West Coast, where the legal pot industry is larger and more developed.
Regarding hemp, Cuomo's advisor said the state will release its guidelines and regulations for CBD consumer products early next year as well.
"Those products are already out there, so there's no sense in pretending they're not," Bernabe explained.
For this reason, the governor and his team have been working on guidelines, which will include maximum dose per serving labeling and warnings about potential THC content in various hemp-derived products. New York has copied a lot of Florida's hemp regulations while crafting its own policies, Bernabe stated, before telling Canopy Growth's David Culver that the administration is currently putting the finishing touches to the guidelines.
Although Governor Cuomo promised his state would legalize weed soon, marijuana legalization was left out of the New York state budget for 2020 due to the coronavirus pandemic, which hit the state particularly badly earlier this year.
Cuomo previously proposed working in conjunction with the neighboring states of New Jersey, Connecticut, and Pennsylvania on coordinating a recreational marijuana system for the region.
Source: https://greencamp.com/cuomo-advisor-predicts-new-york-will-legalize-pot-in-april/
PURA Concludes Farmersville Meetings – Deal Imminent
Dallas, TX – October 20, 2020 – OTC PR WIRE — Puration, Inc. (OTC PINK: PURA) today announced that CEO Brian Shibley concluded a key meeting yesterday essential to finalizing the acquisition of 72-acre property in Farmersville, Texas central to the company's recently announced Farmersville Brands strategy. "The acquisition is imminent. Look for an announcement very soon," said Mr. Shibley.
PURA has scheduled the release of a comprehensive update this Friday, October 23, 2020, to provide the latest information on progress with the Farmersville Brand strategy. The Friday update this Friday will include the latest on the company's planned dividend of PAO Group, Inc. (OTC PINK: PAOG) stock in conjunction with PURA's sale of its cannabis cultivation business to PAOG.
For more information on Puration, visit http://www.purationinc.com
Disclaimer/Safe Harbor:
This news release contains forward-looking statements within the meaning of the Securities Litigation Reform Act. The statements reflect the Company's current views with respect to future events that involve risks and uncertainties. Among others, these risks include the expectation that any of the companies mentioned herein will achieve significant sales, the failure to meet schedule or performance requirements of the companies' contracts, the companies' liquidity position, the companies' ability to obtain new contracts, the emergence of competitors with greater financial resources and the impact of competitive pricing. In the light of these uncertainties, the forward-looking events referred to in this release might not occur. These statements have not been evaluated by the Food and Drug Administration. These products are not intended to diagnose, treat, cure, or prevent any disease.
Contact:
Puration, Inc.
Brian Shibley,
info@aciconglomerated.com
(800) 861-1350
Source: https://otcprwire.com/pura-concludes-farmersville-meetings-deal-imminent/