Gov. Cuomo Clears The Way For In-Person Learning At Schools In New York State
Schools across New York state will be allowed to open for in-person learning this fall because of low coronavirus infection rates, Gov. Andrew Cuomo announced Friday.
"We've been smart from day one. We do the masks, we do the social distancing, we've kept that infection rate down," Cuomo said during the announcement. "And we can bring the same level of intelligence to the school reopening that we brought to the economic reopening."
Last month, the governor announced that schools can reopen if they are in a region that's in Phase 4 reopening and where the 14-day average daily infection rate remains below 5%. That's now true for the whole state.
It's up to the discretion of local school districts to decide whether they want to have in-person learning. The choice goes away if infection rates spike, Cuomo said.
New York City Mayor Bill de Blasio announced last month that the city's schools would open in the fall with a mix of in-person and distance learning.
New York was once the state with the largest coronavirus outbreak in the U.S. Then, new cases dropped to about 800 per day in mid-July, compared to about 10,000 in mid-April. According to the governor's office, of the 70,170 test results reported to state health officials on Thursday, 714, or 1%, were positive.
The New York State Department of Health will review reopening plans submitted by school districts to ensure they meet the department's guidelines. Cuomo said districts will be notified Aug. 10 of the department's decision.
The governor also announced that school districts must publicly post their plans for distance learning and for testing and contact tracing, and hold three to five public meetings with parents before Aug. 21 and at least one with teachers.
Teachers have expressed concerns about returning to their classrooms too early.
"We have been clear all along: Health and safety is the most important consideration in reopening school buildings. Viral infection rates tell only one part of the story," said Andy Pallotta, president of New York State United Teachers, which represents more than 600,000 members.
"Many educators and parents have anxiety about local school district reopening plans that have been submitted to the state — if they even have been yet, with 127 districts that didn't bother to submit them by last week and 50 considered incomplete by the state," Pallotta said. "Right now, there may be some areas where parents and educators are confident in their district's plan, but in many others, we know they aren't. No district should consider themselves ready to reopen buildings until their plans are safe and everything in that plan meant to keep the school community safe is implemented."
Other large school districts, such as Chicago, Los Angeles and San Diego, have decided to stick with distance learning for the beginning of the school year.
Source: https://www.npr.org/sections/coronavirus-live-updates/2020/08/07/900297495/gov-cuomo-clears-the-way-for-in-person-learning-at-schools-in-new-york-state?utm_medium=RSS&utm_campaign=coronavirusliveupdates
Finance Needs to Be Redefined for Good to Serve One Billion of Asia's Unbanked
As a catalyst for digitalization, COVID-19 will further help improve financial inclusion in emerging economies, according to Wissam Khoury, head of international at Finastra.
Home to an unbanked population of about 1 billions, Asia has experienced a boom in fintech adoption on the back of a rising Internet penetration rate and the ubiquity of mobile phones.
In Thailand, 74% of Internet users access banking through mobile devices, well ahead of the global rate of 41%. In Indonesia, e-money transactions skyrocketed 173% from January 2019 to January 2020. And in Vietnam, though cash remains king, digital payments have surged, jumping 144% per year over the past five years.
COVID-19 is further accelerating the transition towards digital banking, which will ultimately benefit low-income households and small companies.
"The pandemic has brought the future forward and accelerated the drive to digital transformation, so now is the time to enact change across the industry to support individuals, small and medium-sized enterprises (SMEs) and communities,"
Khoury told Fintech News Singapore.
"Further digital innovation in financial services will have a positive effect on financial inclusion."
Finastra, one of the world's largest fintech companies, provides banking software and solutions, serving some 8,600 customers including 90 of the world's largest 100 banks by asset size.
Fintech News Singapore sat down with Khoury to learn more about the state of financial inclusion in Southeast Asia and hear how Finastra has been helping incumbents and fintechs better serve their customers. Khoury also shared his views on how financial companies can leverage technology to tap into financially underserved populations, and delved into how he believes the banking industry will look like in the future.
Fintech News Singapore: What are the financial inclusion issues being faced in Asia today?
Wissam Khoury: There are 1.7 billion adults in the world without a bank account, 1 billion of which are in Asia. The problem is particularly acute in Southeast Asia, where more than 7 out of 10 adults are either "underbanked" – meaning they have no access to credit cards or have no long-term savings products, for example – or are "unbanked," without access to a basic bank account. Without something as simple as a bank account, these individuals are excluded from a range of financial services or are forced to use alternate providers that are usually more expensive.
For micro, small and medium-sized enterprises (MSMEs), one of the most fundamental problems is access to finance. Without access to lending, financially excluded businesses become caught in cycles that restrict their capacity to grow and leave them underprepared for shocks such as the current pandemic.
According to the International Finance Corporation, 65 million enterprises, or 40% of formal MSMEs in developing countries across the globe, have an unmet financing need of US$5.2 trillion every year – equivalent to 19% of the gross domestic product (GDP) of these countries. Looking at Southeast Asia specifically, the funding gap has been estimated at over US$300 billion.
Fintech News Singapore: Do you think that the pandemic has unwittingly accelerated positive developments in terms of financial inclusion?
Wissam Khoury: One of the pandemic's side effects is that it has brought the future forward, with people moving towards digital products and services. Just as some people have realized working from home can have advantages over being in the office, more people have found the benefits of digital banking and payments over cash. This shift had been underway for some time, but it has been greatly accelerated by the pandemic.
This presents a real opportunity for the new generation of digital challenger banks to capture market share, and incumbent banks will also have to respond with strengthened digital offerings.
Further digital innovation in financial services will have a positive effect on financial inclusion.
Fintech News Singapore: What do you think is the missing piece in solving the financial inclusion puzzle? Is it purely based on technology or are there other factors at play that need to be looked into?
Wissam Khoury: Finastra aims to improve the lives of millions of people and businesses through our solutions and our ecosystem.
Technology is the enabler, but collaboration will be crucial. At a time when economies and communities have been hard hit, it's so important that financial institutions, fintechs, trade bodies and industry groups share our collective expertise to tackle these issues and redefine finance for good.
We are committed to working closely with our customers and partner ecosystem to create new solutions and initiatives that help to accelerate through change and deliver better outcomes for everyone.
This approach to collaboration reflects Finastra's whole ethos of enabling 'open finance'. For us it's about encouraging all ecosystem players, big and small, to contribute and innovate together, making the world of finance and technology more accessible, more equal.
Fintech News Singapore: The COVID-19 pandemic has made access to funding for SMEs even more challenging. What can be done to help ease this situation?
Wissam Khoury: There are some common issues that prevent SMEs from accessing traditional finance. For instance, banks look at traditional metrics like cashflow to determine the creditworthiness of a business, but this is hard to prove for new businesses or the many small firms in Southeast Asia that rely on small cash payments. Another issue is that many banks do not have the cost structure to serve many small businesses at scale, which makes it expensive to process and service loans with little profit.
Fintechs are helping to address these problems with a combination of technology and innovative thinking: for instance, using technology to look beyond traditional metrics to assess a business's creditworthiness and taking numerous data points into account to get a broader picture of their business. Modern software solutions are also helping banks to streamline processes and find efficiencies, enabling them to lower their costs.
Another way to encourage SMEs is helping them to digitize and Finastra has recently partnered with MasterCard and the Asian Development Bank (ADB) to help build a new digital pathway to credit for wholesalers. Through the application of technology, the program aims to help SMEs digitize trade, making it easier for them to participate in global supply chains.
The program will start in Indonesia with 500 retailers and aims to build to 5,000 retailers by the end of Q1 2021. Innovative partnerships like this one can support the agility and resilience of supply chains, accelerating access to finance and improving efficiency.
Fintech News Singapore: Asia is home to the majority of people in the world without a bank account. How is fintech addressing this problem?
Wissam Khoury: The pandemic has accelerated the move towards digital, and more people than ever are embracing digital banking. This is an opportunity for banks to offer digital products and services to people who may have not been able to access them before, for instance because they live in a rural area with no bank branch, or because they do not have the correct documents to open an account. As banks focus more on digital, we expect financial inclusion to increase in tandem.
A great example of this is Yoma Bank, which was the first bank in Myanmar to launch an online account opening system. In a country where only around 25% of the population holds a bank account, Yoma Bank quickly grew its customer base and gave access to banking services to many for the first time. The bank has been able to provide customers with fast, ultra-secure access to their personal accounts across multiple channels, quickly earning a reputation as a pioneer in Myanmar's financial services sector.
Another leader is IFIC Bank in Bangladesh. With more than two thirds of the country without a bank account, IFIC saw the opportunity to bring financial inclusion to millions and looked to transform its entire operating model from the outside-in. Using Finastra's solutions, the bank has differentiated itself with innovative products and services, available in branch and through new digital channels, and aims to bring banking services to 100,000 Bangladeshis in next two years.
Fintech News Singapore: In this context, what does the future of finance look like to you?
Wissam Khoury: Now is the time to redefine finance for good, to build a more inclusive and equal industry. The future will be collaborative, with financial institutions partnering more closely with fintechs to co-create solutions that can impact millions of lives around the world.
The pandemic has brought the future forward and accelerated the drive to digital transformation, so now is the time to enact change across the industry to support individuals, SMEs and communities.
Ongoing "Redefining Finance for Good" interview series with Fintech News
Recently, Fintech News Network in partnership with Finastra has been running an ongoing series of interviews with the industry's top banking voices as part of the latter's Redefining Finance for Good initiative.
We spoke with Jeremy Soo, Head of Consumer Banking at DBS as well as Samir Gupta, CEO of Group Consumer Banking at CIMB Group for more insights on how their organisations had responded and adapted to the current pandemic.
Featured image credit: Business card photo created by ijeab – www.freepik.com
Source: https://fintechnews.sg/43808/financial-inclusion/finance-needs-to-be-redefined-for-good-to-serve-1-billion-of-asias-unbanked/
How The Great Recession Lead Me To Innovate Now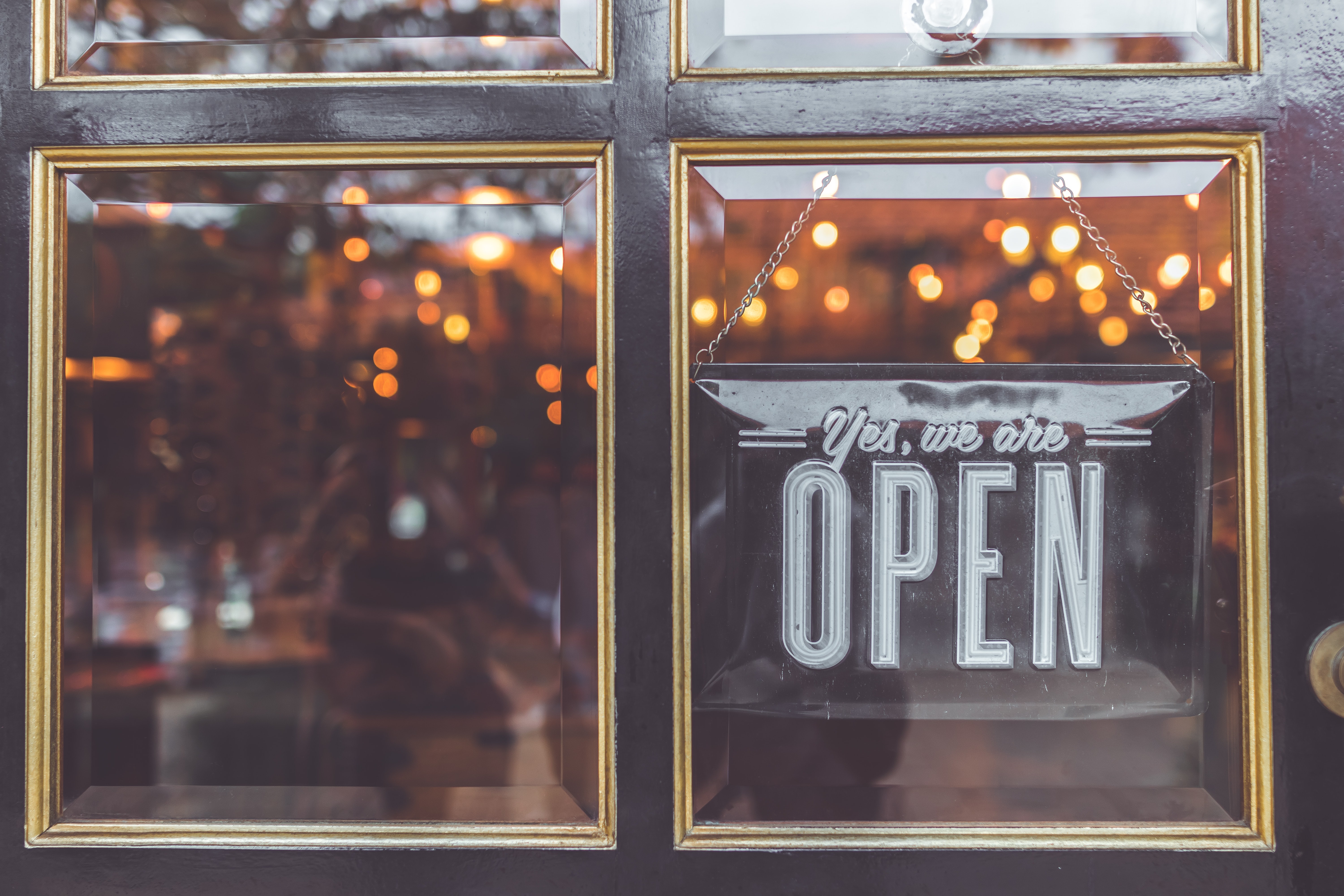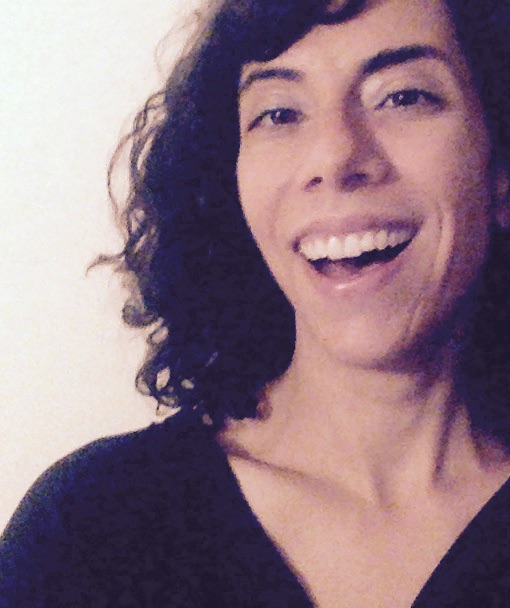 Nominee for "2020 Contributor of the Year – Women in Tech." I write about modern culture.
We all know startups are supposed to solve problems. And, 2020 has been a record-setting year for problems.
"Founders often hold too tightly onto solutions and too loosely onto problems,"- Michel Siebel, Y Combinator.
One problem is unemployment. It's estimated that COVID unemployment could be close to that of the Great Depression which reached 25%, according to Pew Research.
When shelter-in-place took effect in March in the Bay Area, and my projects got put on hold, I started actively networking for a new job. To do this from home, I've attended over 100 virtual events in the past six months. Like a lot of people, I've discovered new groups, events and resources in addition to re-connecting with my existing network.
The problem I kept hearing was: people wanted to work, but didn't have a job.
Then, people becoming depressed looking for jobs can cause problems. (The New York Times gives tips on how to overcome job seeker depression.) And, finally, people losing skills and financial gains because they are not working are also problems.
When I took a digital detox at the end of June, I thought about these problems and my own unemployment problem. I reflected on doing my best to make intros which got a few people new work, but I, myself, had not been successful in securing a job.
(I spoke more about the detox in my Hacker Noon Noonies interview here.)
I thought back to my first freelance marketing client during The Great Recession, a fashion designer who paid me in clothes. While I had done other work-trade gigs before (a resort in Hawaii, a farm in France, ashram in New York and more), this was the first one I was using my marketing skills to help a solopreneur. Adding to my wardrobe was a definite plus, too.
In July, as my solution to the unemployment problem, I launched THE WISHERIE. I used my barter experience plus my marketing (10 years) and community building experience (got to #12 on Amazon's New Adult Book Bestseller List) to develop the plan. It's a remote, barter network for professionals and business owners that have time, are stuck at home/life, and want to be productive with their many skills.
THE WISHERIE is a different type of start-up. First, it's a side project for me, while continuing looking for a job. Second, it's solely based on donations and bartering. Third, I call it a pop-up startup because I have the goal of helping 20 professionals get new barter projects by Dec. 31, 2020. I would consider future options if we meet this goal and response gains (financial) momentum.
In short, THE WISHERIE is a referral-based barter network, rooted in the passion economy and improving mental health. I'd like to share the evolution of THE WISHERIE broken down into four strategic steps that I recently did for a job application:
Research: From March – June, I heard from a lot of frustrated people in my network that they wanted to work. While I did my best to make quality introductions, I felt frustrated I could not help them. I also felt frustrated with the rejections I had been getting.
Planning: In June, after a digital detox, I developed a plan for a pop-up startup project with my goal to help 20 people by Dec. 31, 2020 secure barter projects. The goal is to help beat job seeker depression, help small businesses and create new opportunities. I came up with the name "Wisherie" because people are wishing for easier times and I wanted the community to tell us what they need and wish for to make it through the pandemic.
Launch: In July, I secured the domain Wisherie.co and built the website with forms for seekers and businesses to express their needs. I also created a plan, brand book and calendar for THE WISHERIE. In late July, we completed the first barter project. I traded copywriting for WordPress consulting based on a contract with deliverables and dates.
Community: Presently, I send out THE WISHLIST, our weekly email newsletter for THE WISHERIE. In addition, I also hold BREAKFAST PIZZA, our virtual networking event. We've been featured in Virtual Mojito and had the founders of ConversationExchange and NOMAWO speak at BREAKFAST PIZZA. Talented professionals seeking opportunities in marketing, copywriters, branding, creative, UX/UI, and web development make up the majority of the community presently.
Lastly, while I have worked with many early stage startups in my career — not one was a six-month project, based on donations or had a budget as small as mine. In addition, I don't provide any job guarantees, shady subscriptions, or tax advice. THE WISHERIE is unique in many ways and is built on referrals and reciprocity to provide one solution to the unemployment problem we are currently facing. Bartering is not for everyone, but it's something worth trying to get unstuck and move forward. You never know who you will meet.
**To learn more about how to participate or be featured, write us today: hello@wisherie.co.
(P.S. I've been nominated for two of Hacker Noon's awards and would appreciate your support for "Contributor of the Year, Women in Tech" and "Indie Tech Journalist of the Year." Thank you!)
Also published here.
Subscribe to get your daily round-up of top tech stories!
Source: https://hackernoon.com/how-the-great-recession-lead-me-to-innovate-now-ac153tsc?source=rss
President Of Guatemala Tests Positive For COVID-19
Guatemalan President Alejandro Giammattei said Friday he's tested positive for the coronavirus. Giammattei made the announcement to Sonora, a local radio station.
He said he feels well, is showing typical symptoms of high fever and body aches and has been treated at the Centro Medico Militar, one of the hospitals designated to treat COVID-19 patients in Guatemala City.
In a live appearance on the Guatemalan government website, Giammettei said he's following his doctor's recommendations, "resting and isolating myself from all public activity," though he said, "your government continues to work."
Giammettei said he's asked his entire cabinet to be tested and to work remotely.
The Central American country closed its borders with Belize, Honduras, El Salvador and Mexico as well as its international airports on March 16.
Giammettei's announcement came on the same day that Guatemala reopened its borders, the International Aurora Airport in the capital, and Mundo Maya International Airport in the northern part of the country.
The Ministry of Health announced new travel protocols, asking that everyone older than 10 seeking to enter the country present a COVID-19 negative test result taken at most 72 hours before arrival.
The ministry is also making face masks, social distancing and hand sanitizing mandatory at the ports of entry. If a foreign traveler presents suspect symptoms upon arrival, the traveler will be denied entry; a local traveler will be isolated.
The small country with a population of less than 20 million has 84,344 confirmed COVID-19 cases and 3,076 deaths, according to the Guatemalan Ministry of Health.
Giammettei was elected president last year. He is a former prisons chief who has butted heads with President Trump over immigration.
Giammettei joins the ranks of other world leaders who have tested positive for coronavirus, such as Jair Bolsonaro of Brazil and Boris Johnson of the U.K.
"I ask for your prayers," said Giammettei on his live remarks. The 64-year-old president has multiple sclerosis and walks with the help of a cane.
Source: https://www.npr.org/sections/coronavirus-live-updates/2020/09/18/913693550/president-of-guatemala-tests-positive-for-covid-19?utm_medium=RSS&utm_campaign=coronavirusliveupdates