Tassat appoints David Koch as MD, sales & business development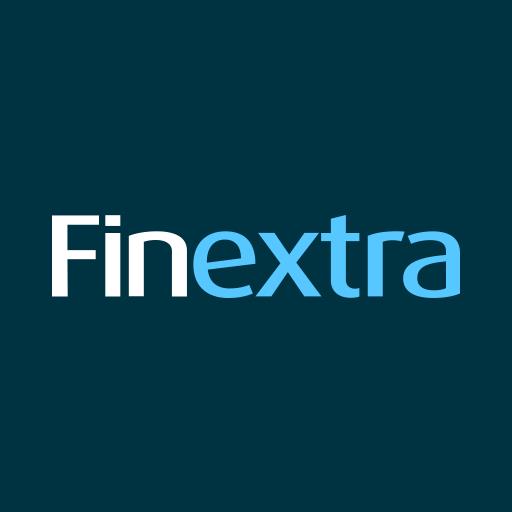 Tassat Group Inc., a global provider of financial technologies and products for digital payments, today announced the appointment of David Koch as Managing Director, Sales & Business Development.
As Tassat continues its aggressive growth, Koch will lead the Company's overall sales and distribution strategy to seize market opportunity and meet growing client demand. He will report to Chief Executive Officer, Ron Totaro.
Koch brings over 20 years of experience driving revenue across payments and commercial banking. His expertise spans blockchain payments, open banking and APIs, digital payments, ERP connectivity, real-time payments, and automation of the customer onboarding process. Koch joins Tassat from Ninth Wave Inc., where he served as Head of Strategic Accounts. He previously spent 10 years at Mastercard in various roles, ultimately serving as Vice President, Member Relations. Throughout his career he has held executive roles including Chief Commercial Officer at FISPAN, Director at CGI's payment IP group, Vice President for Business Development at Earthport and Vice President for Marketing & Business Development at Promereo.
"B2B payments are a $23 trillion market that has yet to benefit from meaningful digital transformation, which presents immense opportunity for banks. When banks join TassatPay® Network, they'll solve the problems their commercial customers experience with antiquated payment rails. We're thrilled to welcome David to our team to support our market leadership in the space and ensure a seamless, efficient journey for our customers," said Ron Totaro, Tassat CEO. "Our growing executive team is a testament to Tassat's unwavering commitment to delivering blockchain-based real-time payments to the banking industry. David's in-depth industry knowledge and extensive experience bringing payments technology to market is the perfect fit to help drive Tassat into its next growth phase."
"Tassat is uniquely positioned to lead the banking industry to B2B digital payments because of its blockchain technology expertise and its track record running a high-volume B2B payments platform. I've long admired Tassat's technology and forward-looking vision, and I'm excited to bring my decades of expertise to enable banks to bring the full complement of digital payments capability to their commercial customers," said David Koch. "I look forward to driving rapid business growth as the company enters a burgeoning market."
Coinsmart. Beste Bitcoin-Börse in Europa
Source: https://www.finextra.com/pressarticle/87987/tassat-appoints-david-koch-as-md-sales–business-development?utm_medium=rssfinextra&utm_source=finextrafeed
Accenture Ventures Invests in Imburse, a Cloud enabled Payments as a Service Platform for Simplifying Global Digital Transactions
Accenture (NYSE: ACN) has reportedly made an investment, via Accenture Ventures, into Imburse, a Cloud-powered, payments-as-a-service enterprise platform that aims to simplify the way businesses gain access to the international payments ecosystem.
Established in Zurich, Switzerland in 2018, Imburse works cooperatively with various insurers, banking institutions and other large firms to connect outdated legacy systems to the international payments ecosystem via a single connection using different APIs. Imburse works closely with several different multinational clients, which includes the Generali Group.
As firms continue to work through the complexity of digital disruption and the changing requirements of clients, payments interoperability is increasingly becoming a key part of firms' overall digital transformation strategy.
Sulabh Agarwal, who's responsible for leading Accenture's Payments group internationally, stated:
"Payments systems at many companies are being stressed by changing consumer preferences – challenging them to offer the latest digital payment options while maintaining efficient operations. Imburse's payments platform removes integration challenges and acts as the payments glue for organizations, fusing together all payments types including bank transfers, credit cards and digital wallets, to offer the customer seamless, quick and secure experiences."
Imburse's management noted that they'll be joining Accenture Ventures' Project Spotlight – an immersive engagement and investment program focused on linking emerging tech startups with the Global 2000 to fill innovation gaps.
Through the initiative, Imburse will also gain access to Accenture's innovation network, and the chance to co-innovate with Accenture software developers, system architects and payments specialists.
Oliver Werneyer, CEO at Imburse, stated:
"We're excited for Accenture to join our mission to make access to the global payments ecosystem easier for businesses, bringing deep industry expertise and thought leadership. Businesses around the world are under immense pressure to digitalize their payments systems and to exceed customer expectations – however the investment, time and resources required is, for many businesses, unjustifiable. Imburse and Accenture will work together to help businesses to fully optimize and future-proof their payment capabilities and leverage payments as a key strategic value driver."
Tom Lounibos, MD at Accenture Ventures, remarked:
"Against a rapidly shifting global payments landscape, we see a huge opportunity for Imburse to add value for our clients and we're excited to work with them to expand to new markets and scale to new industry verticals. Accenture Ventures' investment in Imburse aligns with our commitment to solve some of the most critical business needs of our clients, which will only become more complex in the future."
Pietro Carnevale, CEO of House of Insurtech Switzerland (HITS) AG of Generali Switzerland, added:
"The collaboration between HITS, Generali and Imburse helped us transform and digitize our payments processes in a cost effective manner, creating a better experience for our current and future customers. This is a great example of how startups and corporations can work together to solve the most pressing needs of the business. While Imburse is already working with insurers to help them update their payments processes, the startup will greatly benefit from the connections, network and industry expertise that Accenture will provide."
Terms of the investment deal have not been shared publicly.
Coinsmart. Beste Bitcoin-Börse in Europa
Source: https://www.crowdfundinsider.com/2021/06/176941-accenture-ventures-invests-in-imburse-a-cloud-enabled-payments-as-a-service-platform-for-simplifying-global-digital-transactions/