SpaceX gears up for two jam-packed months of Starlink, Dragon, and satellite launches
After taking a roughly two-week break to focus on Crew Dragon's third astronaut launch, SpaceX is ready to get back to its regular programming of rapid-fire Starlink, Cargo Dragon, and commercial satellite launches.
Kicking off what is setting up to be a jam-packed ten weeks of launches, a six-flight Falcon 9 booster, expendable upper stage, and 60 Starlink satellites went vertical at SpaceX's Cape Canaveral Launch Complex 40 (LC-40) pad on April 27th. The booster is scheduled to launch for the seventh time as part of the company's 24th operational Starlink launch (Starlink-24) no earlier than 11:44 pm EDT (03:44 UTC) on Wednesday, April 28th.
Starlink-24 was originally meant to launch around midnight the same day but was pushed back ~23 hours when the tugboat tasked with towing drone ship Just Read The Instructions (JRTI) suffered an engine failure several hundred kilometers offshore, requiring both a rescue and replacement tug. The 23-hour delay should leave just enough time for the drone ship to be in position to support Falcon 9 booster B1060's seventh landing attempt.
Starlink-24 should also be SpaceX's third and final launch this April, opening the door for as many as four more Starlink launches (Starlink-25 through -28) in May, according to Next Spaceflight. Spaceflight Now reports that Starlink-25 is scheduled to launch in "early May," possibly just a few days to a week after Starlink-24. All four of SpaceX's workhorse Falcon 9 boosters (B1049, B1051, B1058, B1060) would have to fly once – and one booster twice – to launch Starlink-24 through Starlink-28 between now and the end of May.
Now that SpaceX has successfully reused Falcon 9 B1061 to launch astronauts on April 23rd, a first in spaceflight history, it's possible that the company will be able to move that booster into its general-purpose fleet, growing it from four to five.
Aside from three or four Starlink missions, no other Falcon 9 launches are expected in May. In June, however, SpaceX's focus will likely shift to several important commercial missions – a bit of a rarity this year. No earlier than (NET) June 1st, a Falcon 9 rocket is scheduled to launch radio provider SiriusXM's SXM-8 radio satellite, less than six months after sister satellite SXM-7 – also launched by SpaceX – was declared a total loss mere weeks after reaching orbit.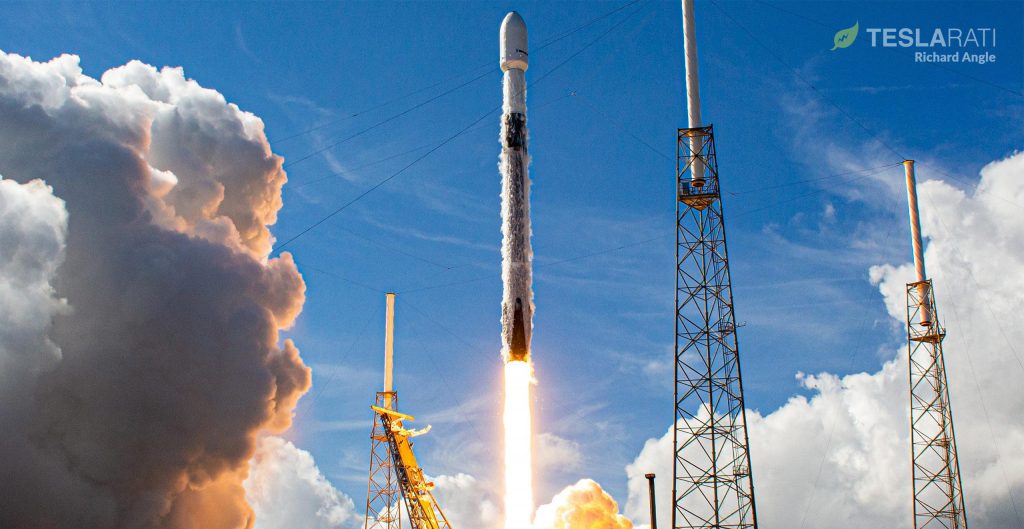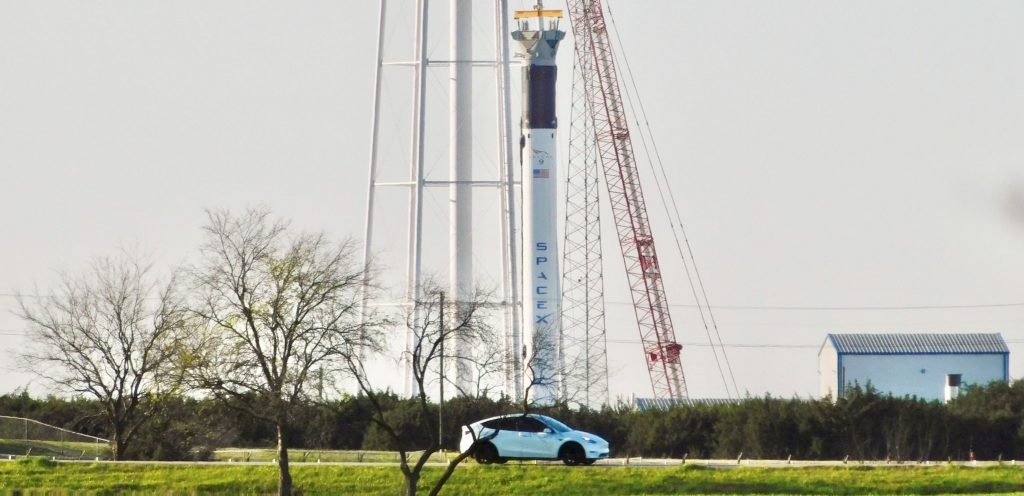 Meanwhile, SpaceX is scheduled to launch its second upgraded Cargo Dragon spacecraft as early as June 3rd, just two days after SXM-8. On top of SpaceX and NASA confirmation that a new Dragon 2 spacecraft will support the CRS-22 space station cargo delivery mission, Next Spaceflight reports that a new Falcon 9 booster – B1067 – will also be flying for the first time. That booster went vertical at SpaceX's McGregor, Texas rocket testing facilities in late March and completed static fire testing around three weeks later.
Last but likely not least, launch photographer Ben Cooper reports that a flight-proven SpaceX Falcon 9 rocket is scheduled to launch the US military's fifth upgraded GPS III navigation satellite on June 17th. The GPS III SV05 mission will make Falcon 9 the first flight-proven commercial rocket to launch a critical payload for the US Air Force or Space Force.
Even accounting for marginal delays, SpaceX will likely have another 10-14 days to add one or two Starlink missions to its June launch manifest. In the meantime, tune in to SpaceX's official webcast around 11:30 pm EDT (03:30 UTC) to watch the ninth Starlink launch of 2021 live.
SpaceX gears up for two jam-packed months of Starlink, Dragon, and satellite launches
Coinsmart. Beste Bitcoin-Börse in Europa
Source: https://www.teslarati.com/spacex-falcon-9-may-june-launch-plans/
Chinese EV maker Nio is stepping outside of China for the first time
Chinese electric vehicle maker Nio has chosen a Norway — an EV hotspot — for its first foray into international markets. Nio Norway will offer a European version of ES8, Nio's flagship electric SUV, to Norwegian customers from September this year. The ET7 sedan will follow in 2022.
"The decision to have Norway as our first destination overseas is backed by long-term thinking," Nio founder William Li explained at an event Thursday. "Norway is the most EV-friendly company." Among the European countries, Norway is the biggest adopter of battery electric vehicles. The company's relationship with Norway stretches back to 2018 when Norges Bank, the country's sovereign fund, gave the automaker "critical support" during its initial public offering, Li said at the event. Nio signed a strategic partnership agreement with the Norwegian EV Association, also in 2018.
That high EV adoption rate also means Nio will be making its pitch to a growing consumer base of savvy EV owners. In Norway, Nio will face competition from Chinese automakers like XPeng, international rivals Tesla and European automakers such as Volkswagen and Audi.
In addition to vehicle sales, the company also detailed plans to open dedicated service centers, vehicle charging stations and its Nio Power Swap battery swapping stations to Norway. The company aims to build four battery swapping stations around Oslo by the end of 2021, with additional swapping stations coming to the Norwegian cities Bergen, Trondheim, Stavanger and Kristiansand in 2022. Nio's Norway team is composed of around 15 people, but that number is expected to grow to around 50 by the end of 2021, according to the company.
The Chinese automaker has had a slow start since its founding in 2014, but started gaining ground in the second half of 2020 through the latest quarter. Nio reported deliveries of 20,060 vehicles in the first quarter, a 422.7% jump from the same period last year when COVID-19 was busy upending the economy on a global scale. Sales in the first quarter of 2021 were also 15.6% higher from the fourth quarter. It has delivered 102,000 vehicles to date. These deliveries helped the company increase its vehicle sales by 489% compared to the first quarter of 2019.
Still, Nio is losing money, albeit the gap between revenues and net loss continues to narrow.
The boost in sales was likely due in part to the January debut of the ET7, its flagship electric sedan and the first vehicle model to be fitted with its so-called "Nio Autonomous Driving" software. The company has been an outlier when it comes to charging, adopting a battery swap option in addition to traditional plug and charge stations. Nio has already completed more than 2.4 million swaps for Chinese users, Li said – a number that's growing by 10,000 every day. Last August, the company also debuted its "battery-as-a-service" purchasing option, which allows drivers to lease the battery from the company and only purchase the vehicle.
Coinsmart. Beste Bitcoin-Börse in Europa
Source: https://techcrunch.com/2021/05/06/chinese-ev-maker-nio-is-stepping-outside-of-china-for-the-first-time/