On my radar: Rachel Parris on her cultural highlights
Comedian and musician Rachel Parris was born in 1984 in Leicester. She stars in BBC Two's satirical news show The Mash Report, for which she received a Bafta nomination last year. She lives in London with her husband, the comedian Marcus Brigstocke, and will appear at the outdoor Drive-In Club, in Brent Cross, London on 24 July.
1. TV
Middleditch & Schwartz, Netflix
You don't see that much pure improv on TV. You see sitcoms that use it, like Parks and Recreation and 30 Rock, but you don't see actual shows where they get a word or an idea, and just go. These two guys are amazing together. You can tell when two improvisers have been working together for donkey's years, because they're just so good at riffing off each other. In this country, commissioners are so scared of improv, but I really hope this is the start of something… that people watch this and go: "That's really funny every time – there's no risk."
2. Art
Marek's Mediocre Masterpieces, YouTube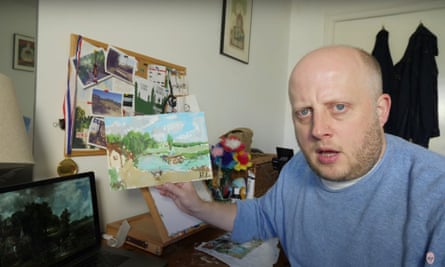 Marek Larwood takes famous works of art and tries to recreate them in 15 minutes. It's really pure. I like that he's not an expert at it. He did The Hay Wain by Constable and has done some modern and some really classical stuff. They're not always good, and at the end of every one he goes: "Oh Christ, this is appalling." He invites people who have watched him to send in the ones they've done in 15 minutes. So there is a sort of gallery at the end. It's really well meaning and quite wholesome.
3. Music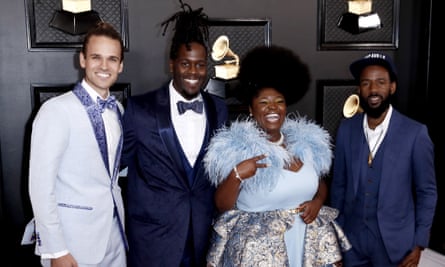 I first came across this New Orleans group a few years ago, when they won an award called the NPR Tiny Desk. On YouTube, you can find a 15-minute set that they do in an office that is unbelievably good. It blew my mind. It's hip-hop, mainly, with a bit of jazz woven in and even a bit of classical ballad. They have so many different influences and they're so talented. I like their latest album, Green Balloon, which came out last year.
4. Book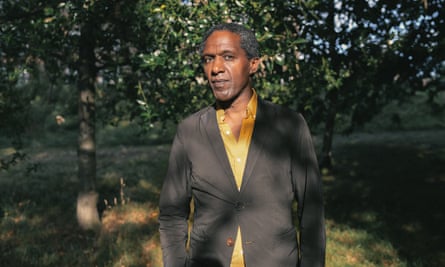 I met poet Lemn Sissay through my husband. Lemn wrote this amazing and heartbreaking book last year, which I have only just read. It's about his journey through the social care system in the 70s and 80s. He publishes the official records of what happened to him when he was a child. It's incredibly page-turning. The racism that Lemn faced even from his own foster family… you can't believe what you're reading. I was prompted into reading it with everything that's happening with Black Lives Matter.
5. Podcast
The Anthropocene Reviewed by John Green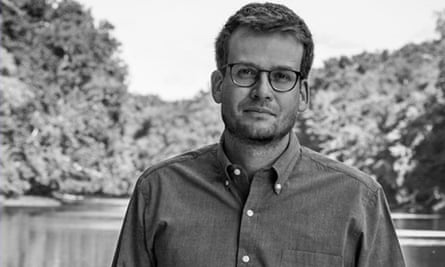 This podcast is so weird. John Green reviews things ranging from tuberculosis to the remote control. He reads these beautifully written essays and at the end gives the thing marks out of five. Things that he's reviewed include the qwerty keyboard, the human capacity for wonder, the Notes app. The board game Monopoly was an interesting one, because its origins are actually a really damning indictment of capitalism. It was invented by a woman years before it was later released by Parker Brothers, after a man stole the idea and got a patent for it.
6. Film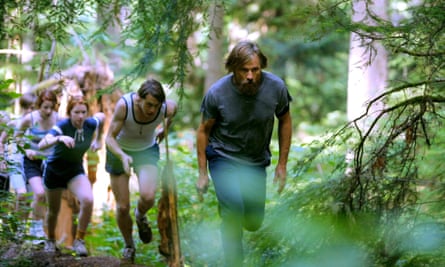 Viggo Mortensen stars in this film. It's about a dad raising a family in the middle of a national park in America with no electricity and no contact with the outside world. It starts off being really idyllic, but then begins to explore the reality of what happens when the kids need to go out into the real world. Mortensen plays a very hands-on dad, but you begin to find out the backstory – what happened to his wife, why this life means so much to him. It all gets complicated, but it's really uplifting and visually beautiful. I thought about it for ages afterwards.
• For tickets to the Drive-In Club, visit drivein.ticketline.co.uk
Source: https://www.theguardian.com/culture/2020/jul/04/on-my-radar-rachel-parris-on-her-cultural-highlights
Former President Pranab Mukherjee in Coma, Vital Parameters are Stable
Former President Pranab Mukherjee is in a coma, but his vitals are stable, He said the Army's Research and Referral (R & R) hospital on Thursday morning. The former President Pranab Mukherjee was transferred to the hospital after he suffered a fall at his residence on Monday. After the discovery of a clot, he underwent surgery in his brain. Former President of India Pranab Mukherjee admitted into the R&R hospital. He went to the hospital after testing positive for COVID-19. Last Monday, he underwent brain surgery after a clot was found.
A lot of Speculations and Rumours are Circulating on Social Media about the Health of Former President Pranab Mukherjee.
On Thursday, the son of Former President, Abhijit tweeted and asked people to stop circulating fake news about the health of Pranab Mukherjee. Mukherjee's daughter, Sharmistha, also tweeted that people should not spread rumors about India's former President (1).
On Wednesday, she also shared a prayer from her Twitter account. She said that 8 August 2019 was one of the happiest days of her life. It was because her father, the former President of India Pranab Mukherjee, received the Bharat Ratna award. Now, exactly a year later, he fell critically ill. She further prayed to God to give what is best for her father. Sharmistha also asked to provide her with the strength to accept the sorrow and joys of life. She also thanked all for their concerns regarding the health of former President Pranab Mukherjee (2).
On Monday, former President Pranab Mukherjee tweeted that he has tested positive for coronavirus. During his visit to the healthcare center for a different procedure, he was found positive for COVID-19. He further, also requested people who came in contact with his in the previous week, to test themselves for coronavirus.
Pranab Mukherjee served as India's President from 2012 to 2017. He kept his interaction with the public minimum after the pandemic.
Disclaimer: The views, thoughts, and opinions expressed in the article have been curated for our audience and does not warrant a 100% accuracy. All the information mentioned in the article is subject to change according to the changing viewpoints. Feel free to reach us at [email protected] for any change or copyright issues.
Note: If you buy something via a link on this page, we might earn a small commission on it.
Source: https://timesnext.com/former-president-pranab-mukherjee-in-coma/
Ga. School District Quarantines Hundreds Of Students Over Fears Of COVID-19 Exposure
Barely a week after Georgia reopened its public schools amid the ongoing COVID-19 pandemic, a school district north of Atlanta has ordered 925 students, teachers and staff to self-quarantine after dozens tested positive for the coronavirus. The district also announced the temporary closing of one of its hardest-hit high schools.
Cherokee County School District Superintendent Brian Hightower said in a statement Tuesday that there had been 59 positive COVID-19 tests among students and staff since the Aug. 3 reopening.
"We are not hesitating to quarantine students and staff who have had possible exposure – even if the positive test was prompted by possible exposure rather than symptoms, as all positive cases can lead to the infection of others," Hightower said.
He said Etowah High School would be closed to in-person learning effective at the end of classes on Tuesday. At the end of Monday, about 300 of the school's 2,400 students, or 12.5%, were under quarantine, according to The Atlanta Journal-Constitution.
The superintendent's statement came a day after Gov. Brian Kemp said at a news conference that the reopening of the schools had gone well.
Although the governor has encouraged the wearing of masks, which have been shown to significantly reduce the transmission of the SARS-CoV-2 virus, he has insisted he will not require them. On Monday, Kemp ruled out any directive requiring students to wear masks, leaving that decision instead to district superintendents.
The Cherokee schools, with more than 42,000 students, opted not to mandate masks. It's a decision that some parents have applauded. Georgia Public Broadcasting reports that about a dozen of them staged a rally on Tuesday in Canton, Ga., in support of the district.
It's not clear how many Georgia schools mandate masks, as they are not required to report that information, a spokeswoman for the state's department of health told NPR.
Cherokee public schools spokeswoman Barbara Jacoby said the district had "made clear" that "we anticipated positive tests among students and staff could occur, which is why we put a system into place to quickly contact trace, mandate quarantines, notify parents and report cases and quarantines to the entire community."
In an email to NPR, Jacoby added, "It's worth noting that this level of public reporting is not required in any way, but is keeping with our longstanding commitment to transparency."
In a news conference on Monday alongside U.S. Surgeon General Jerome Adams at a new mega COVID-19 testing site at Hartsfield-Jackson Atlanta International Airport, Kemp, a Republican, praised what he described as the mostly smooth opening of the schools, with the exception of some photos shared on social media of crowded hallways of unmasked students.
Last week, a picture of hallways packed with students at North Paulding High School in Dallas, Ga. – with all but a few not wearing masks — made the rounds on social media. Six students and three staff later tested positive for the coronavirus, and the school was closed for two days to be disinfected.
"I think quite honestly this week went real well other than a couple of virtual photos," Kemp said at Monday's news conference. "But the attitude from what they're telling me was good."
He acknowledged, however, there will "definitely" be COVID-19 cases "when you open anything," adding that's why testing and making sure schools have adequate masks and cleaning equipment is important.
Last month, Kemp sued Atlanta Mayor Keisha Lance Bottoms after her directive that city residents wear masks in public amid skyrocketing cases in the capital – a stricter standard than the governor himself had issued. The lawsuit argued that Bottoms "does not have the legal authority to modify, change or ignore Governor Kemp's executive orders."
Source: https://www.npr.org/sections/coronavirus-live-updates/2020/08/11/901362653/georgia-schools-quarantine-hundreds-of-students-after-possible-coronavirus-expos?utm_medium=RSS&utm_campaign=coronavirusliveupdates
The Big Ten, Pac-12 Postpone Football, Other Fall Sports Over Coronavirus Concerns
Updated 6:32 p.m. ET
Two major college conferences — the Big Ten and Pac-12 — each announced Tuesday they were sidelining college football and other fall sports because of the coronavirus, just weeks before schools were scheduled to play their first games.
The Big Ten, which includes universities with powerhouse sports programs, such as Ohio State, Michigan, Nebraska, Wisconsin, Penn State and Michigan State, said it will look at holding some competitions in the spring.
The Pac-12, which includes elite sports programs Stanford, UCLA, USC and University of Oregon, announced shortly after the Big Ten, adding that officials reached a unanimous decision to call off athletic competition through the calendar year.
"Our primary responsibility is to make the best possible decisions in the interest of our students, faculty and staff," said Morton Schapiro, chair of the Big Ten Council of Presidents/Chancellors and president of Northwestern University, in a statement issued Tuesday afternoon.
In addition to football, the Big Ten's decision postpones fall sports such as cross-country, field hockey, soccer and women's volleyball. Under the college schedule, basketball is categorized as a winter sport.
News that the Big Ten would postpone or cancel the 2020-21 football season was first reported by the Detroit Free Press on Monday.
"The health, safety and well-being of our student-athletes and all those connected to Pac-12 sports has been our number one priority since the start of this current crisis," said Pac-12 Commissioner Larry Scott said in a statement.
"Our student-athletes, fans, staff and all those who love college sports would like to have seen the season played this calendar year as originally planned, and we know how disappointing this is."
The Pac-12 also said that when conditions improve, a return for impacted sports would be considered after January.
All of the Power Five conferences – the Big Ten, Southeastern Conference, Atlantic Coast Conference, Pac-12 and Big 12 – had previously announced their schools would be playing almost entirely within their own conferences for the upcoming season, hoping to preserve a popular fall ritual and fulfill TV contracts that bring in billions of dollars each year.
The Big Ten was among the first Football Bowl Subdivision conferences to adopt the conference-only plan — and now, it's among the first to abandon it.
Other Power Five conferences could follow suit, but the SEC commissioner said late Tuesday his conference still intends to play.
Sportscaster Dan Patrick announced on his radio program Monday, "The ACC and the Big 12 are on the fence. The SEC is trying to get a delay to have teams join them."
Patrick added that a source told him that the SEC is seeking exclusive television contracts and might bring in other schools, including some from the ACC and from Big 12 conference, to play games.
The setback for fall sports comes days after the U.S. surpassed 5 million confirmed COVID-19 cases — by far the most in the world, according to the Johns Hopkins Coronavirus Research Center.
College head coaches speak out
Not everyone in the Big Ten agreed with the decision.
As rumors of the move circulated on Monday, Nebraska head football coach Scott Frost told reporters that his university "is committed to playing … no matter what that looks like." Frost even left the door open to playing outside his conference, adding, "we're prepared to look for other options."
Michigan coach Jim Harbaugh also pushed for playing games, saying, "This virus can be controlled."
"I'm not advocating for football this fall because of my passion or our players desire to play but because of the facts accumulated over the last eight weeks since our players returned to campus on June 13," Harbaugh wrote in a statement.
He also outlined several benchmarks that he says the Michigan program has met since football players returned to campus in June, including "zero positive tests among the coaches and staff over the entire eight weeks of testing" and "zero pauses in our training."
"This isn't easy. This is hard," Harbaugh said. "We respect the challenge that the virus has presented. however we will not cower from it."
Alabama coach Nick Saban agreed, telling ESPN on Monday that players would be safer living under the structure of his football program — if the season remains intact.
"I know I'll be criticized no matter what I say, that I don't care about player safety," said Saban, who coaches in the SEC.
"Look, players are a lot safer with us than they are running around at home. We have around a 2% positive ratio on our team since the Fourth of the July. It's a lot higher than that in society," Saban said. "We act like these guys can't get this unless they play football. They can get it anywhere, whether they're in a bar or just hanging out."
Making "tradeoffs"
The Big Ten is sidelining fall sports less than a week after the conference announced plans to hold a 10-game, conference-only schedule that could kick off as early as Sept. 5.
But as news about the looming change emerged, Nebraska Sen. Ben Sasse, a Republican, sent a letter Monday to the presidents and chancellors of the Big Ten, telling them, "We should not cancel the college football season."
"Life is about tradeoffs," Sasse, a former president of Midland University in Fremont, Neb., wrote, adding that "these young men need a season."
"There are no guarantees that college football will be completely safe — that's absolutely true; it's always true. But the structure and discipline of football programs is very likely safer than what the lived experience of 18- to 22-year-olds will be if there isn't a season," Sasse wrote.
Trump tweets
On Monday afternoon, President Trump lent his support to college athletes, coaches and fans who are urging conference officials to allow football games to go ahead.
"Play College Football," Trump said in one tweet.
"The student-athletes have been working too hard for their season to be cancelled," Trump said in another tweet that used the hashtag "WeWantToPlay."
The latter was a retweet of Clemson quarterback Trevor Lawrence, one of several top players who are expressing their desire to take the field — and who are calling for measures they say would provide safety and equity for players.
The measures include establishing universal health and safety procedures to protect college athletes among all NCAA conferences, allowing those who don't want to play to opt out and guaranteeing eligibility whether a player chooses to play or not.
The Big Ten announced its decision one day after the Mountain West Conference, which includes Colorado State and Boise State, announced "the indefinite postponement of all scheduled fall sports contests and MW championship events" citing virus concerns.
Over the weekend, the Mid-American Conference announced it was postponing "all scheduled fall contests, as well as MAC championships, due to the concerns related to the COVID-19 global pandemic."
The MAC Council of Presidents vote was unanimous.
However, MAC officials said the hope is to hold competition from the fall sports in the spring semester of 2021, including for football, men's and women's cross-country, men's and women's soccer, and women's volleyball.
Source: https://www.npr.org/sections/coronavirus-live-updates/2020/08/11/901081822/the-big-ten-postpones-football-other-fall-sports-over-coronavirus-concerns?utm_medium=RSS&utm_campaign=coronavirusliveupdates