New York flattened the curve. Now its comeback begins
A woman walks in Times Square in late March, when the streets were largely empty.
There's still a long way to go, but New York City is taking the first steps in returning to normalcy.
After 78 days of stay-at-home orders — the longest coronavirus lockdown in the country — New York launched Phase One of its reopening plan on Monday, June 8.
That means hundreds of thousands of people can get back to work, including nonessential workers in construction and manufacturing. Retail stores can now set up curbside or in-store pickups.
It's just a start — the rest of the state is already on Phase Two — but for a city that has been hit hard by Covid-19, it's an important milestone.
"This is a triumphant moment for New Yorkers who fought back against the disease," Mayor Bill de Blasio said.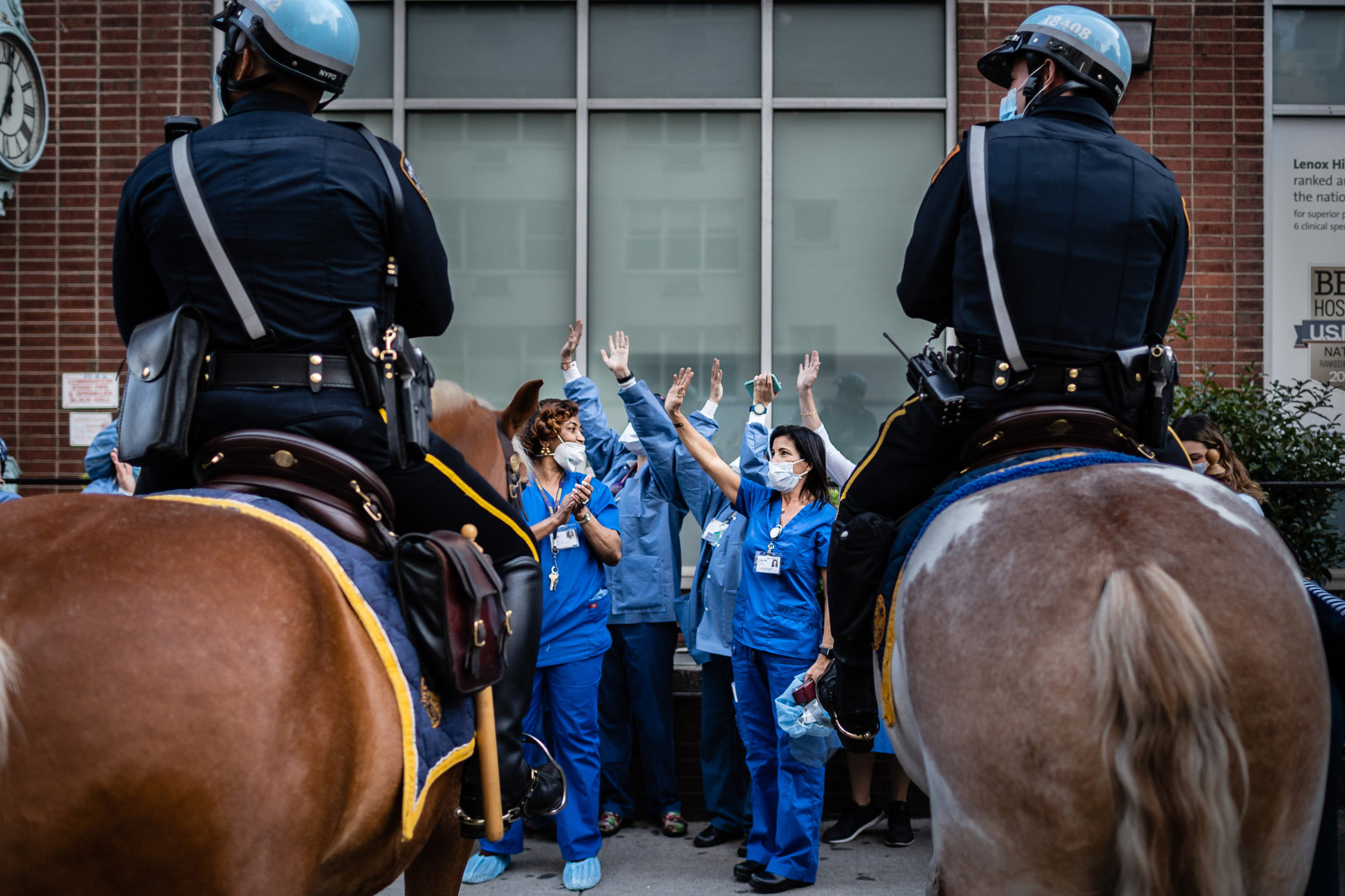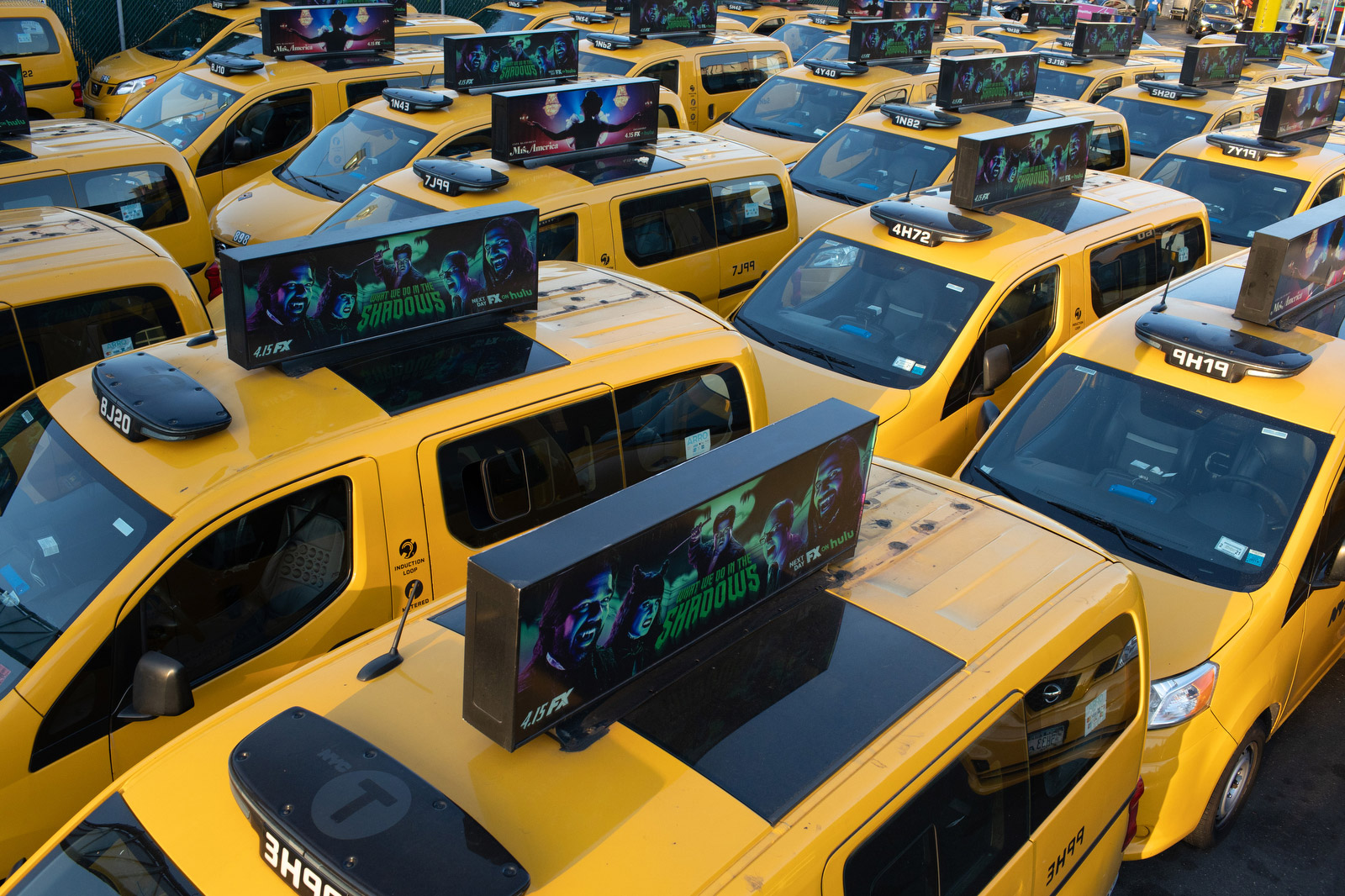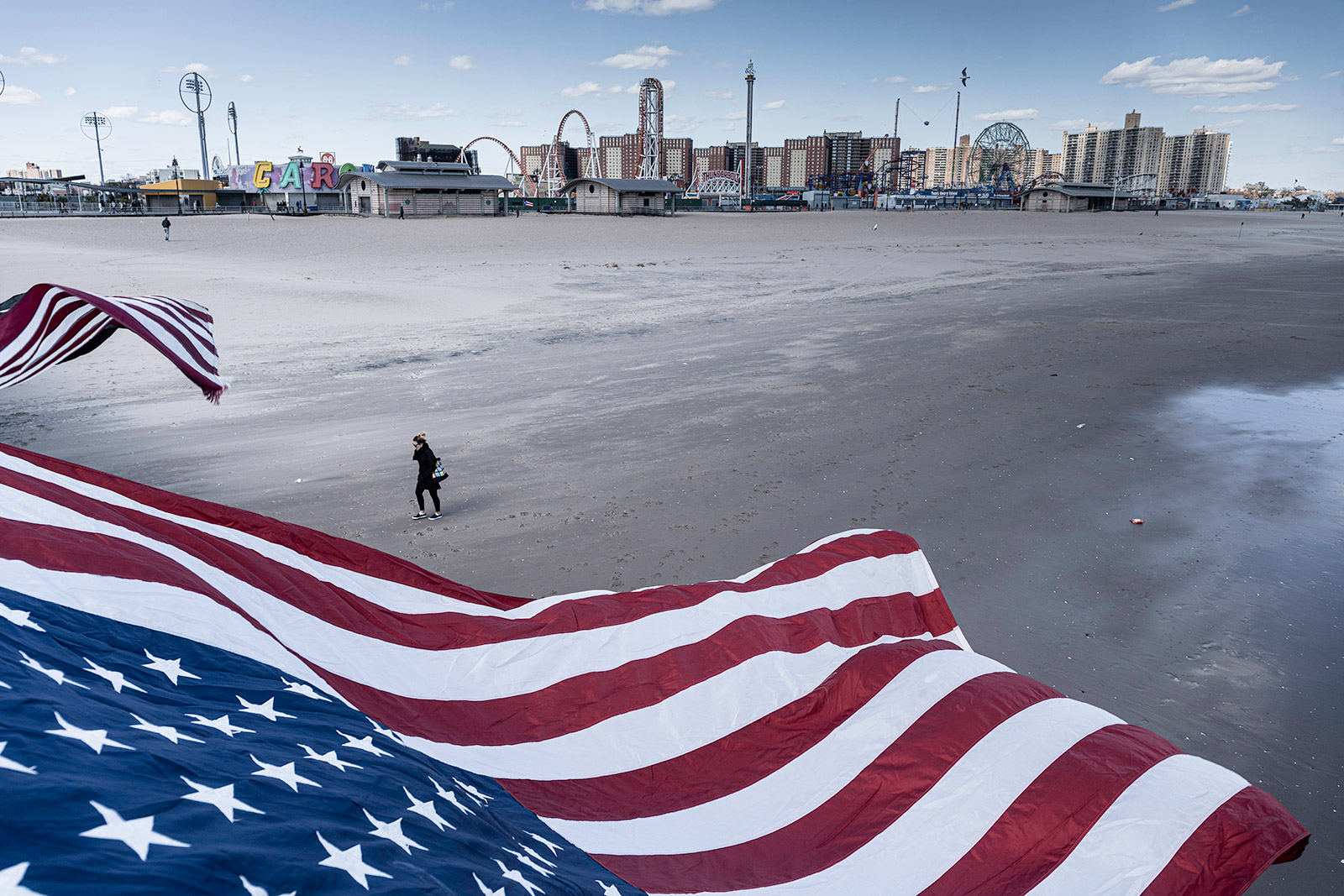 The coronavirus has ravaged New York City for months, killing more than 20,000 people and overwhelming hospitals and funeral homes.
At the city's peak in April, more than 500 people died daily.
But the numbers have dropped dramatically in recent weeks. On Wednesday, 36 people died from Covid-19 across the entire state.
"Look at what we did. Flatten the curve? Forget flatten the curve. … We bent the curve," Gov. Andrew Cuomo said.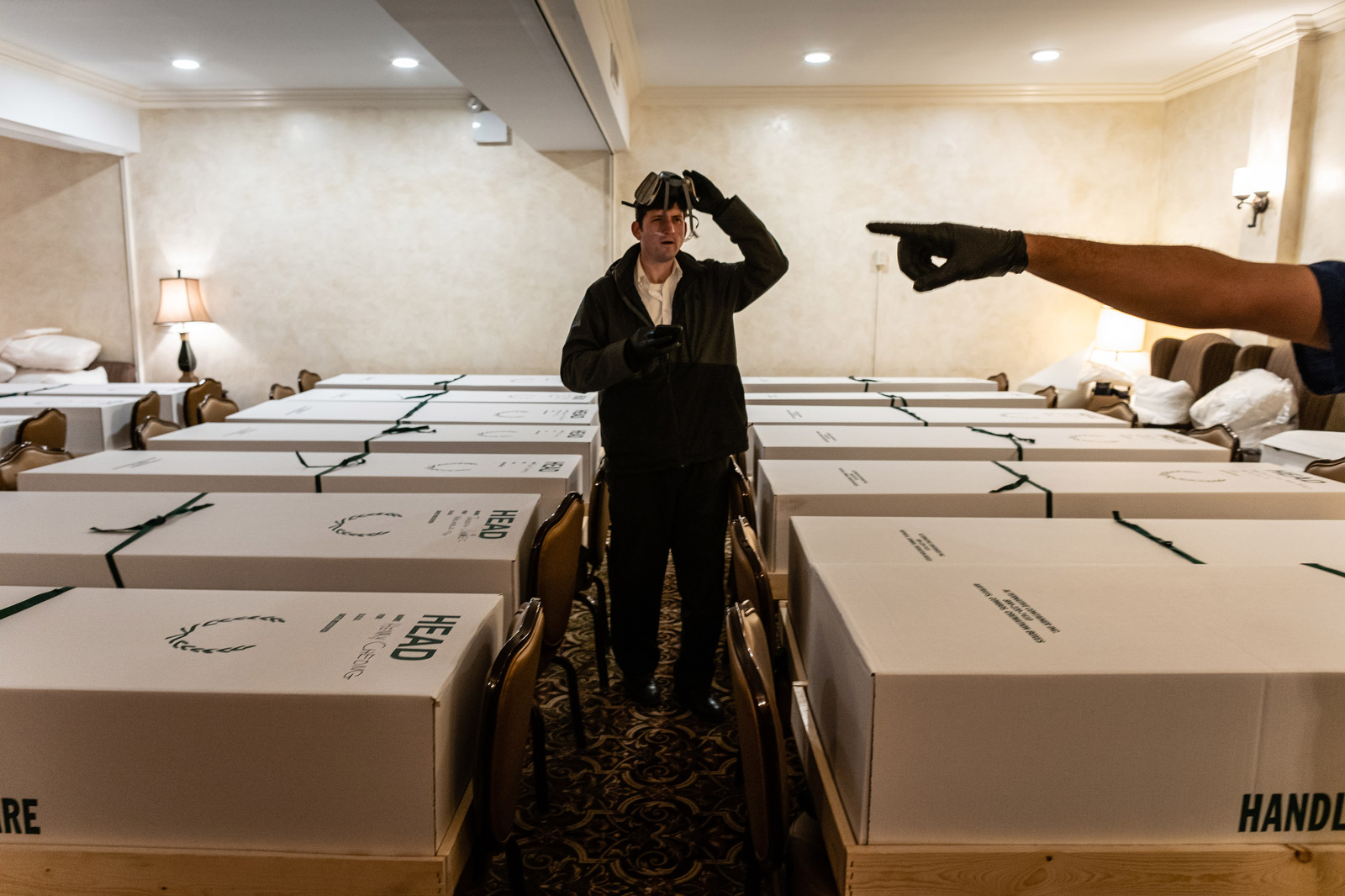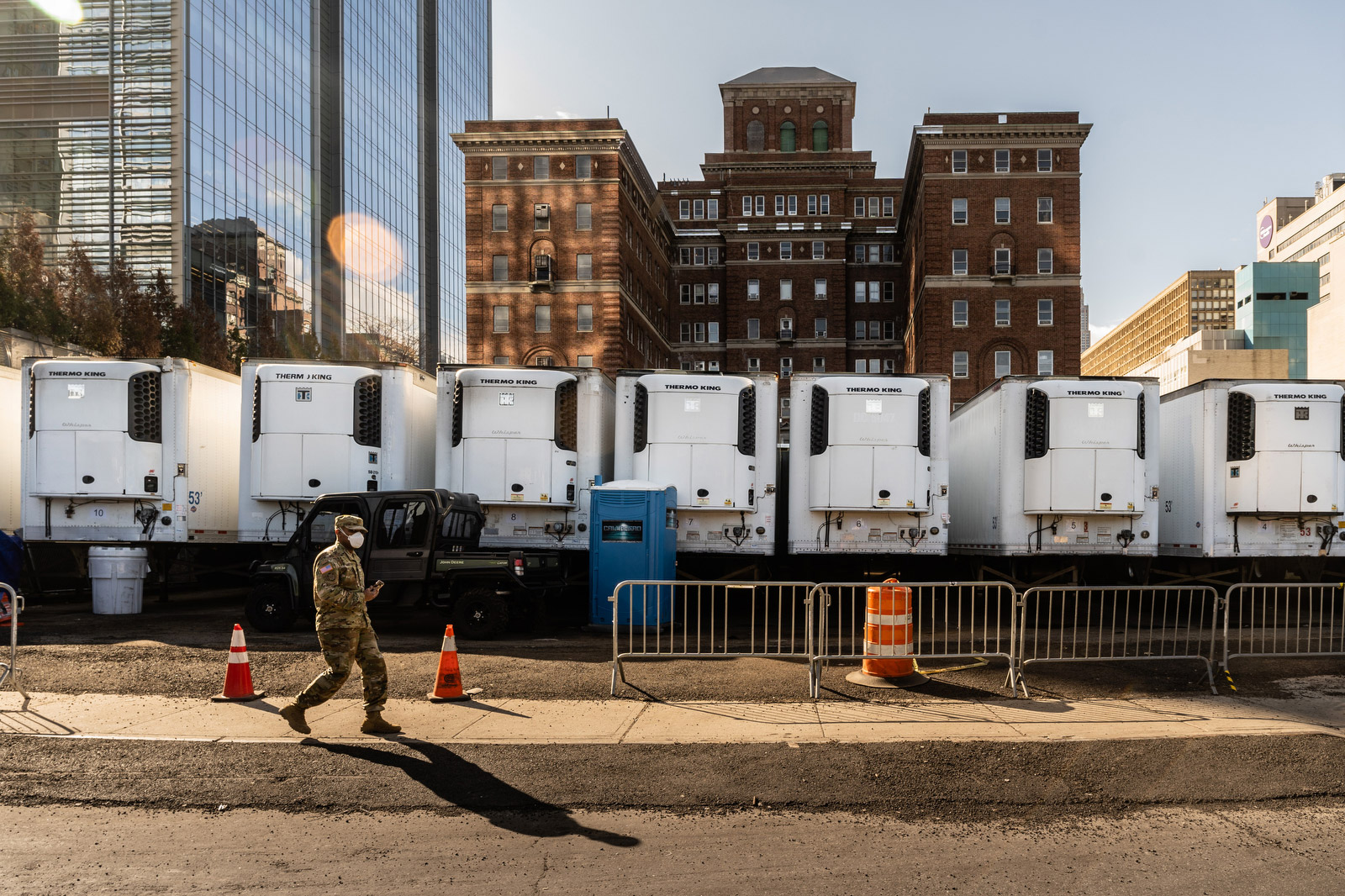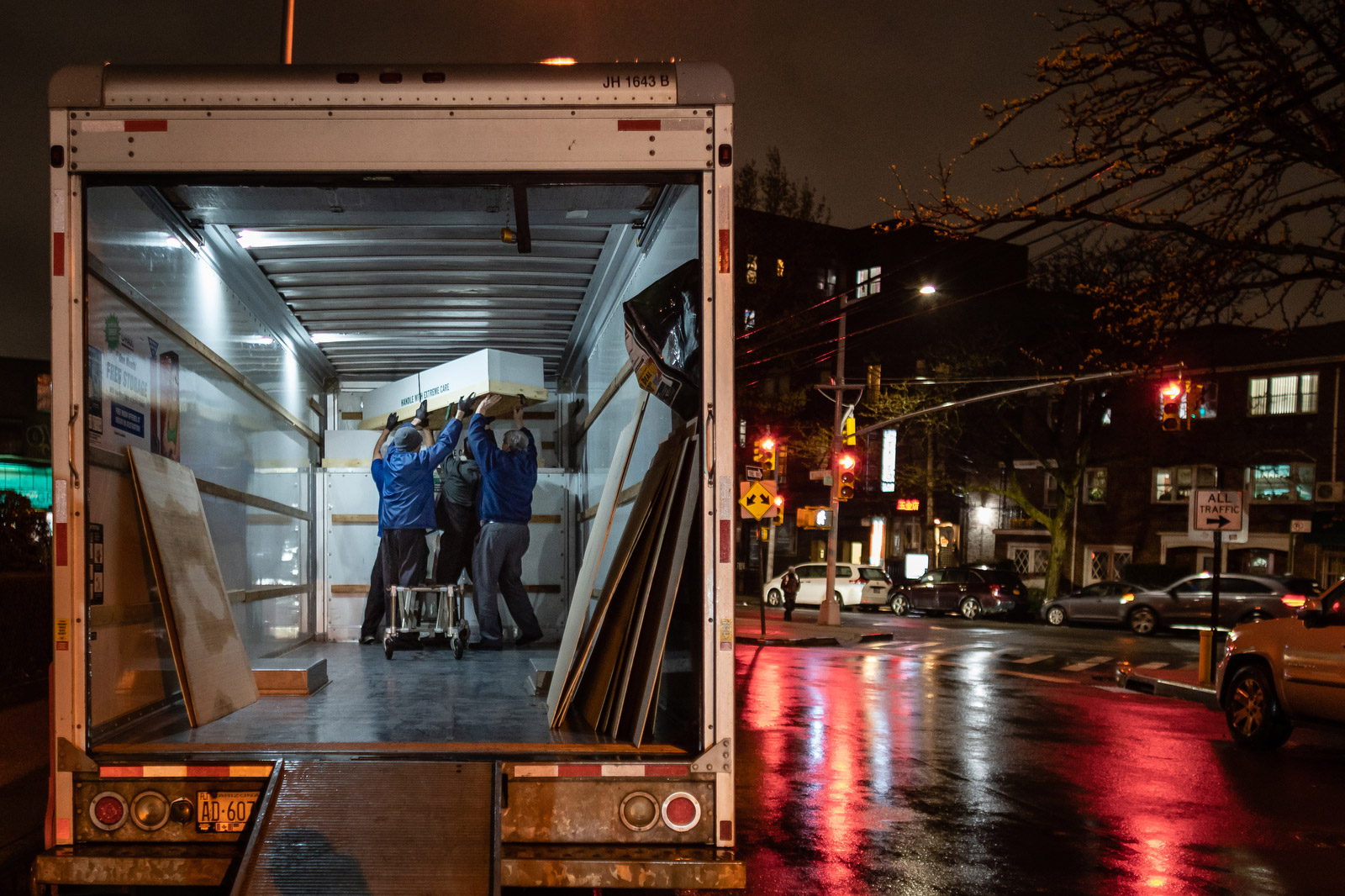 Photographer Timothy Fadek has been documenting New York City since the lockdown started.
He remembers how eerie it was to see his bustling city transformed into a ghost town.
"All you heard were ambulance sirens constantly, especially at the peak, and that was in the midst of a desolate street landscape where there were no cars. There were no people," Fadek said. "It looked like and it felt like the evening of a heavy snowstorm, when the snow's falling and everyone's home after dinner. … But it was permanent, and during the day — not just at night."
Over the past few weeks, as coronavirus cases have dropped, Fadek has noticed a change in the city.
He's hearing fewer ambulance sirens and seeing more people on the streets. Subway ridership is increasing. Parks are filling up.
"New York is beginning to look like it used to be, certainly from the outside," Fadek said. "You have people going about their business, but they're just wearing masks."
He said most New Yorkers he's encountered have been taking the threat seriously.
"Everyone is wearing their masks, and the social distancing is also being observed, especially in supermarkets and waiting outside to pick up online orders in front of retail stores," he said.
There have been some exceptions lately, though.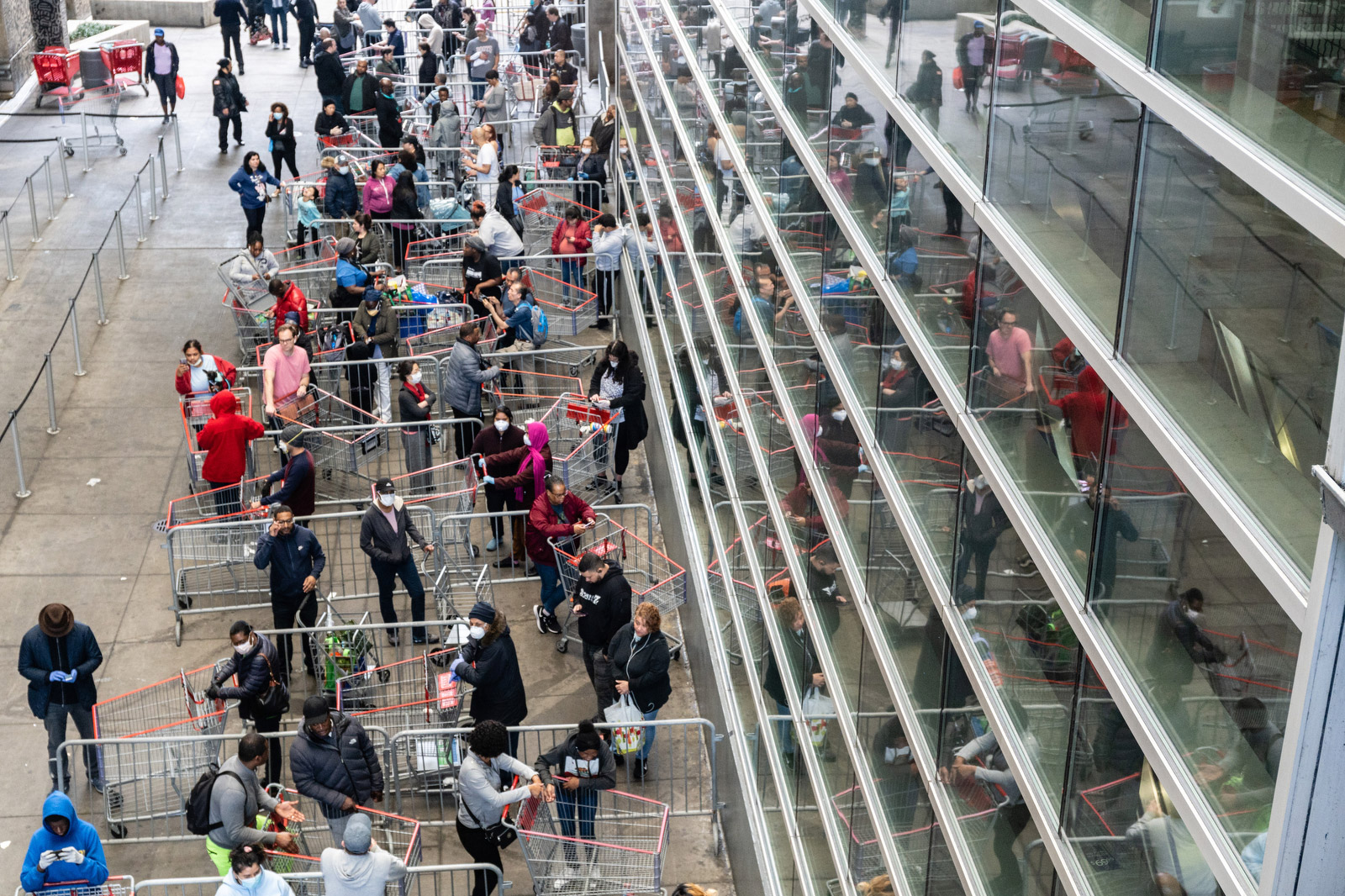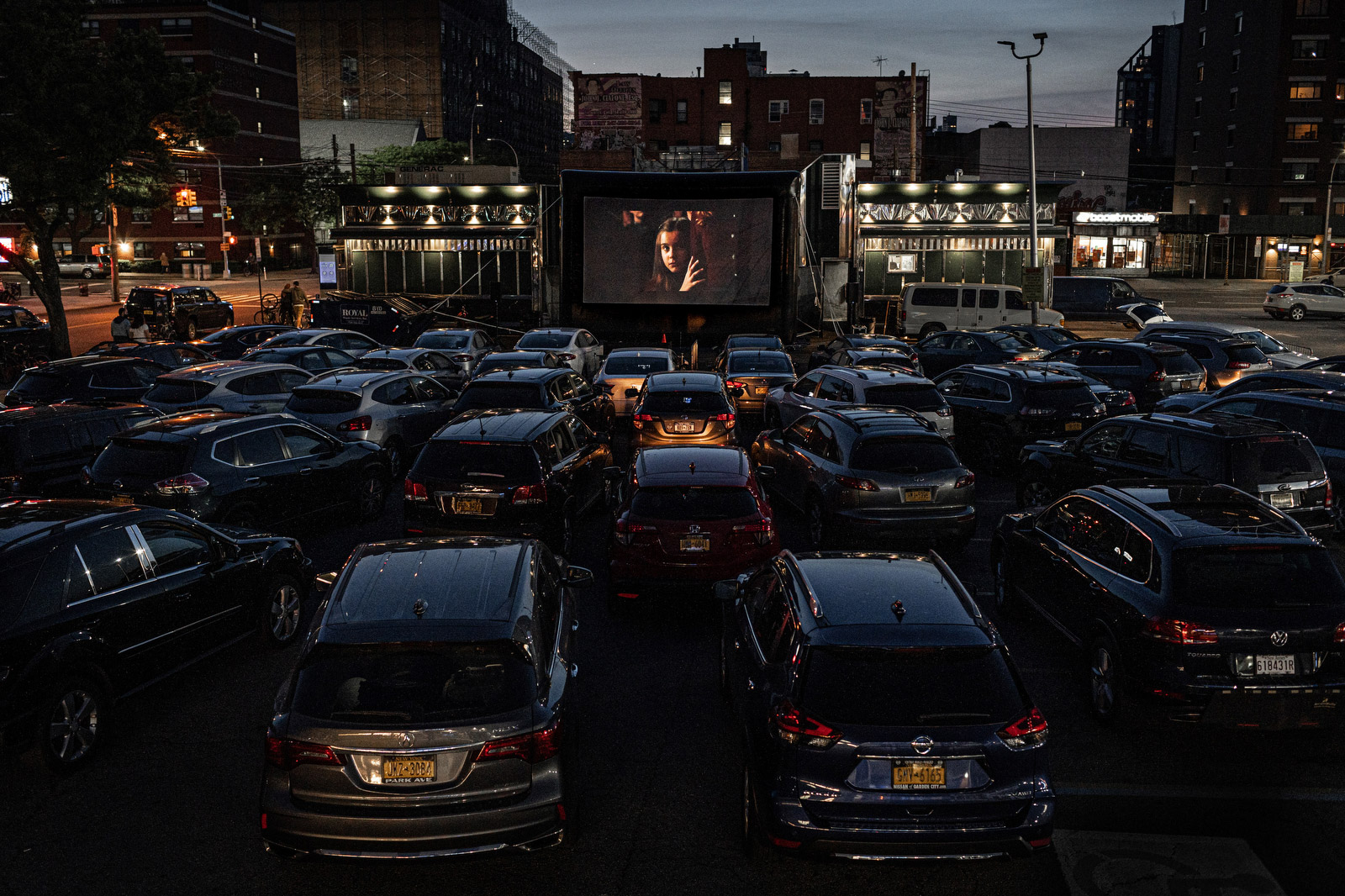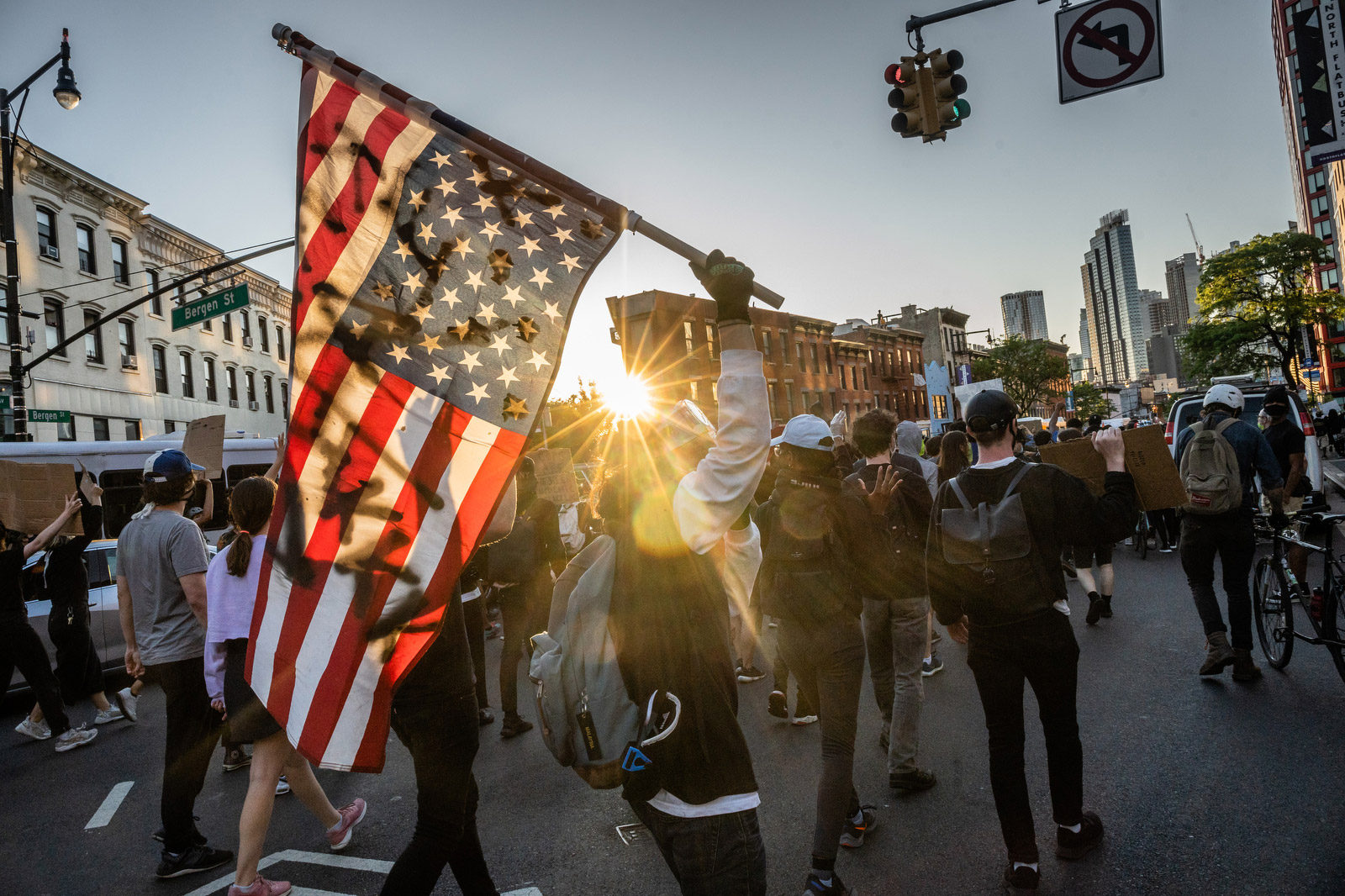 He's noticed some younger people are choosing to not wear masks. And during the recent protests following George Floyd's death, Fadek saw masks, but social distancing was nonexistent.
"During the eight or 10 days or so of the protest, there was a 'Pandemic? What pandemic?' kind of feeling," Fadek said. "But now that the protests have ebbed, everyone's thinking about coronavirus once again."
The bottom line is that New Yorkers, like most Americans, are eager to get on with their normal lives.
"People are tired of being home. They're tired of being in lockdown," Fadek said. "And now that summer is here, they want to go out and see their friends and enjoy the nice weather."
Many people also need to go back to work, and they are faced with a difficult decision about when to do that.
"To quote or to paraphrase one woman I talked to, you're damned if you do and you're damned if you don't," Fadek said. "You either stay home and don't go to work and then you don't have any money, or you go out and you risk getting sick. There's no good answer."
Fadek had no assignments during the city's lockdown phase, but he went out and shot photos anyway.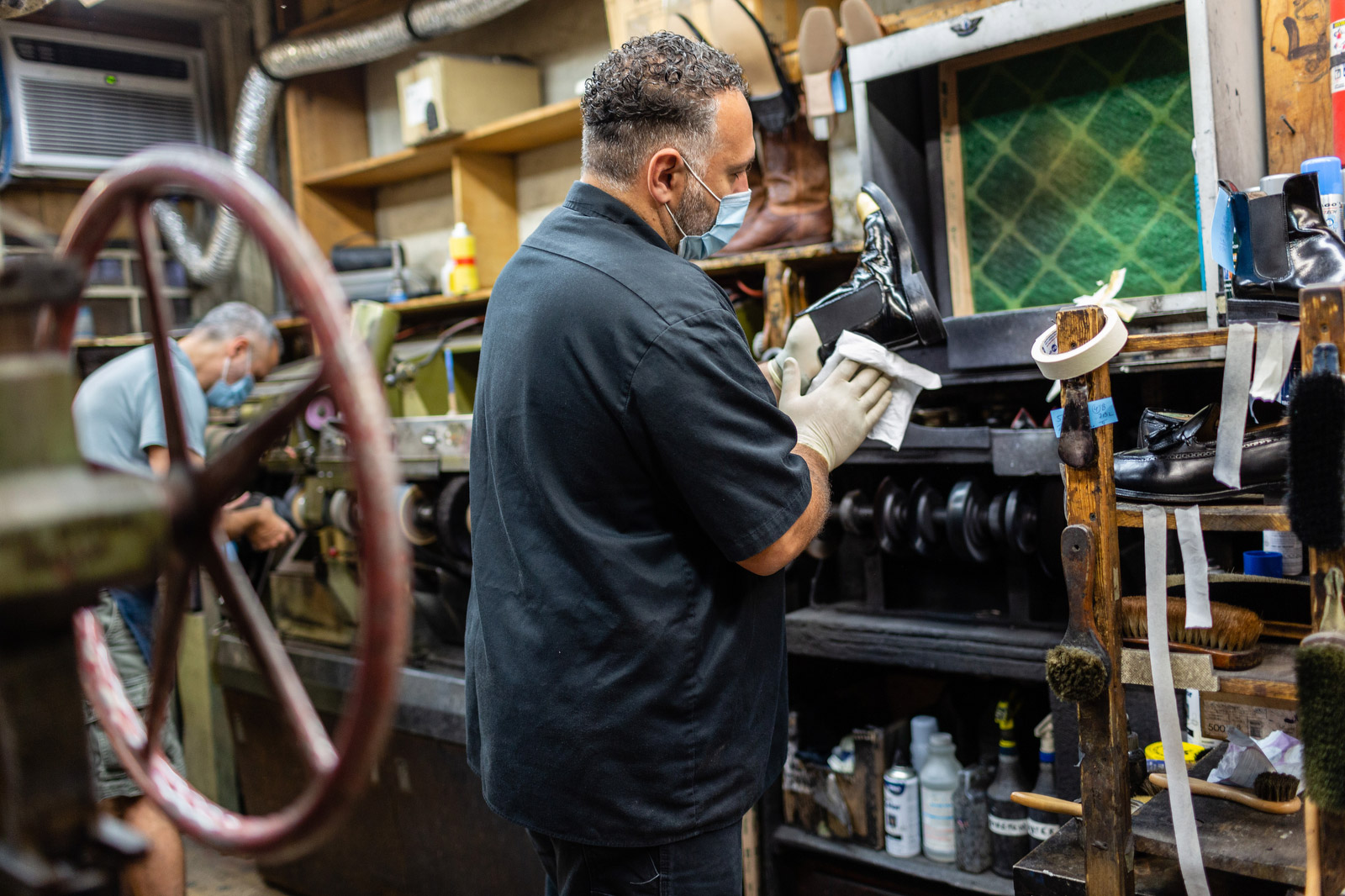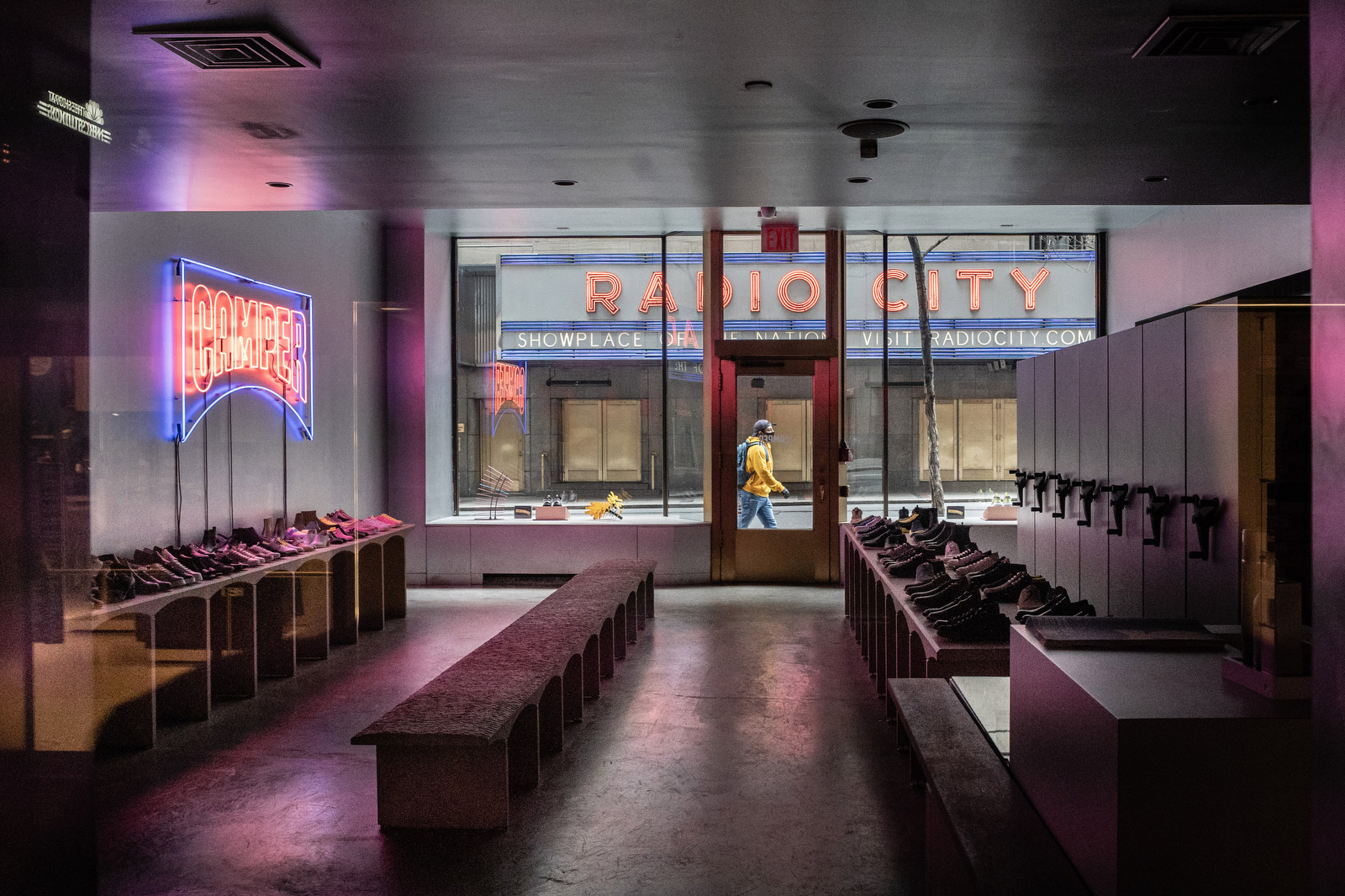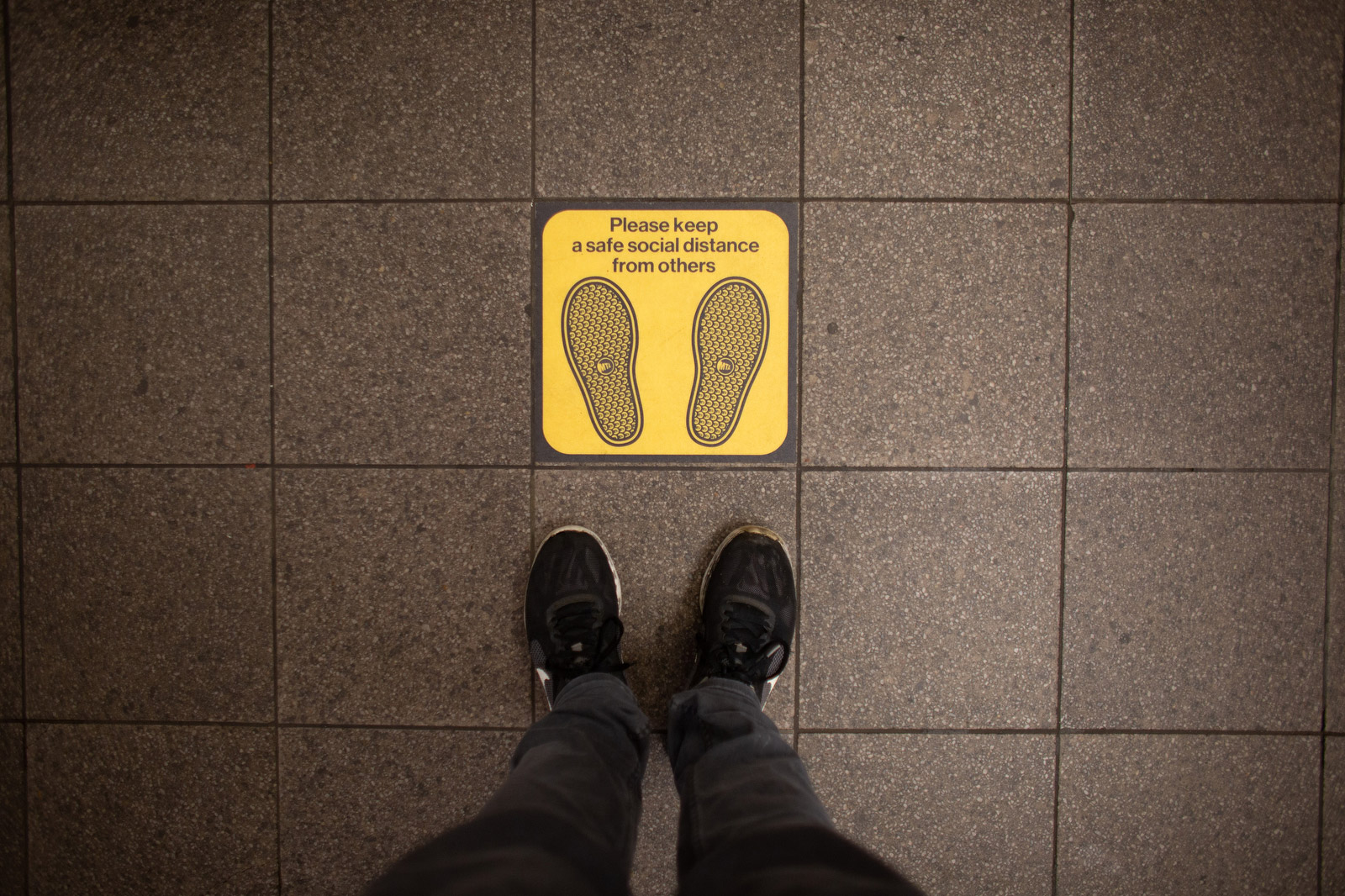 Fadek always wears a mask when he goes out, and he carries a small bottle of hand sanitizer with him. At the peak of the virus, he would strip off his clothes and put them into a plastic bag when he got home.
As a journalist, he considered it his duty to get outside and show what was happening.
"It's the first draft of history, something as major as this tragic world event, and I can cover it from my little corner of the world from New York City," he said. "That's my role, and I felt compelled to do it despite the dangers."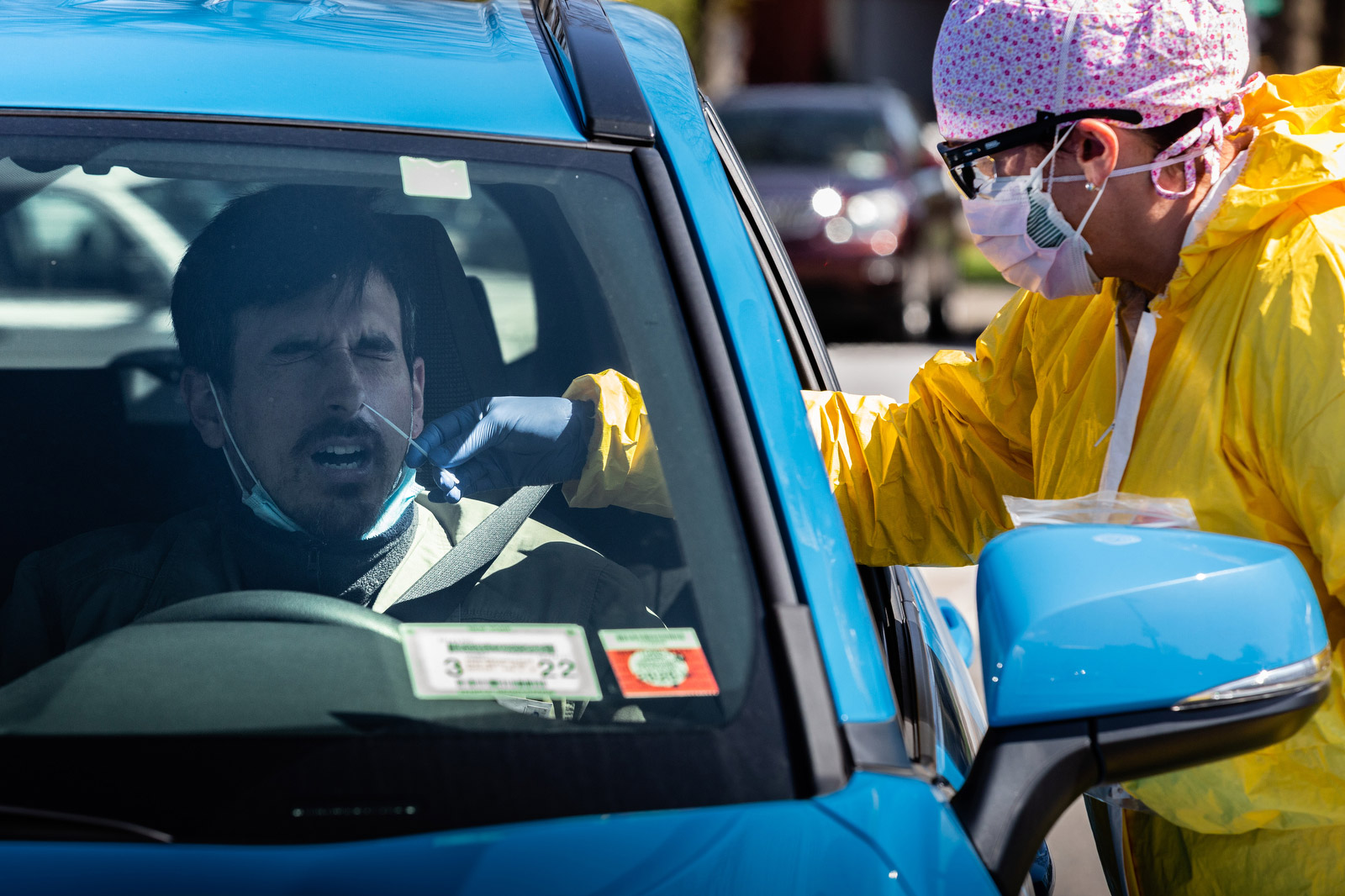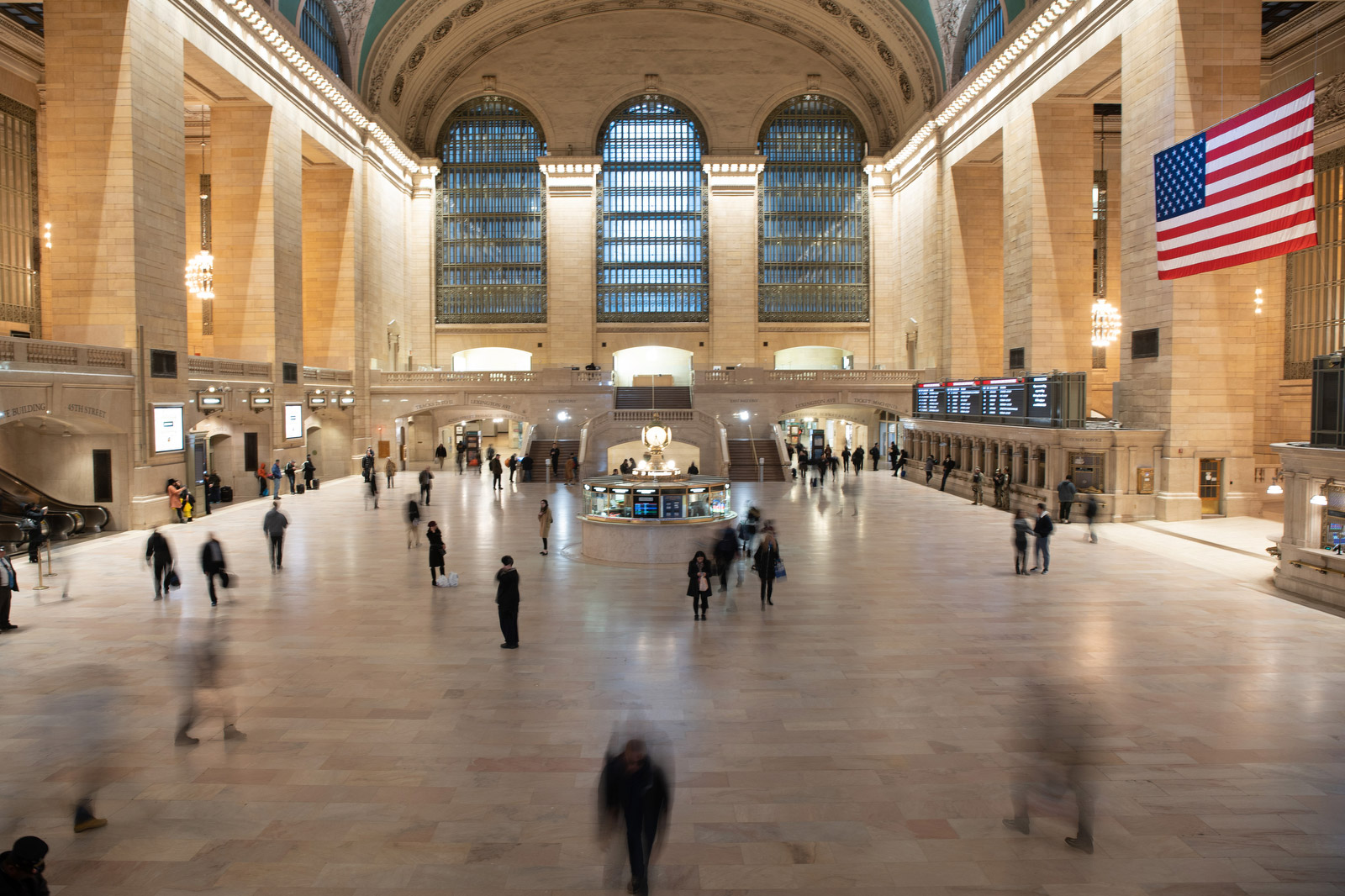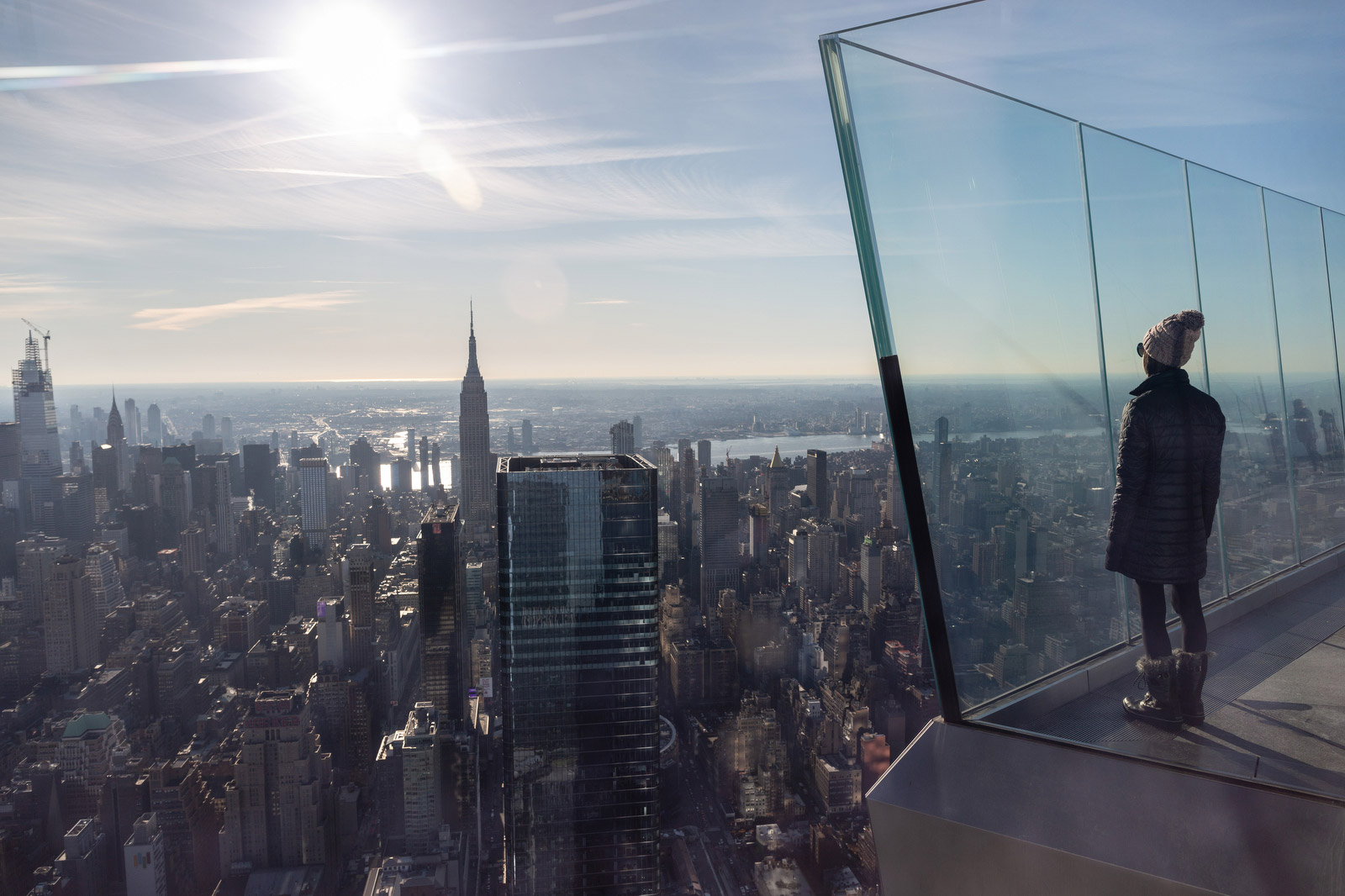 Phase Two of New York's reopening plan would allow even more businesses to reopen, and the city would see in-store shopping, outdoor dining, and limited service at barbershops and hair salons.
The earliest that could happen is June 22, but officials are being cautious and will keep a close eye on the statistics before taking the next step.
"I still believe the best estimate is the beginning of July," Mayor De Blasio told radio station 1010 WINS on Thursday. "But look, if the health care situation continues to prove positive, obviously I want to go as soon as we can go safely."
Source: http://rss.cnn.com/~r/rss/cnn_topstories/~3/YyRlwW-rcEw/index.html
New method of investment: Copy trading, or copy trading as it was originally called
These are busy days for those who have a certain level of savings in the economy. Because already sharp movements occur in the Turkish lira because of their very high rates of investment to translate the uncertainties in Turkey in recent times with a certain amount of savings. This enables people to turn to different investment methods.
If you are looking for a dynamic investment method and still do not know where to start, we will have a profitable suggestion for you. A type of investment, originally called "Forex copy trading", and another name that can be translated as copy investment in Turkish is social investment. It can be a good entry-level choice for those who do not know exactly how and how to invest in investment vehicles.
The basic logic of copy trading is to imitate the investments of successful investors in the exchange you want to enter. It's that simple. Anyway, the name of this investment concept is therefore determined as copy investment.
According to one of the studies conducted in recent years, this type of investment is increasingly taking up a place in the market. The copy investment market will reach an amount of € 70 billion by the end of 2025, according to researches.
To start copy trading, the first thing to do is to choose a reliable and profitable investment platform. At this point, the next step in choosing a reliable investment platform is  Forex Copy Trading
that is, to be able to follow reliable investors for copy investment. Therefore, the choice of platform is very important at this point.
A Close Look at Copy Investment
In short, it is important that copy investment or social investment platforms allow experienced investors to copy their investments directly. Here, when you find such an investment exchange, the investment made in this way is also called "auto investment" because you invest your own account directly into the account of the experienced investor.
You can invest in the form of copy investment in the BIST 100, crypto money exchanges and even foreign exchanges. It is a method that can be followed even for foreign currency deposits. However, it will require serious research at the stage of determining the investors you will follow in the first place.
How Exactly to Invest in Copy?
In fact, there are two popular ways to do this.
Following the Investors' Strategies One to One
Whichever exchange you are investing in, you can learn the investments made by the really experienced names of that stock exchange with a good research and make these investments one by one.
Benefits:
Simple System: The investment you will make in this way will be a very simple and easy-to-use investment type. This is the reason why it is called auto investment as a type of investment that you can directly imitate the investments of expert investors in the field.
Flexibility: You can follow this type of investment from any digital device. It is a very flexible method as you will do the same no matter where you are, as soon as you hear about the direct investment of the person you follow, as there is no subject to think about.
Choosing a strategy is very easy: All you have to do is find the best in the field with the right research. Once you find it, it will be very easy to determine your strategy.
Transaction Fees: Most successful traders will charge you a certain fee to return their investments. These fee claims create an additional cost. However, you can manage your funds with the confidence that there will be no additional fees or expenses for the investment.
Let others follow your investment. For this, create an investment strategy.
Here you will be the one followed. Of course, this has certain advantages and disadvantages.
Your strategies will directly affect the market: Since you will be the person who will determine the strategy, whatever strategy you follow, the strategy you will follow will be a strategy that will affect the market completely.
You will also get the reward for your labor outside of profits: In this way, you will have to spend all your work on this work. However, you will get more than your followers for your efforts.
You will set the rules of the game: However, doing these operations will require both very serious experience and serious work.
Of course, it would be useful for you to carefully investigate whether there is a method to follow completely. However, it is possible to say that you can carry out such transactions with peace of mind with detailed analysis on the leading quality investment and stock exchange platforms such as AMarkets.