Goldman Sachs taps Visa for cross-border payments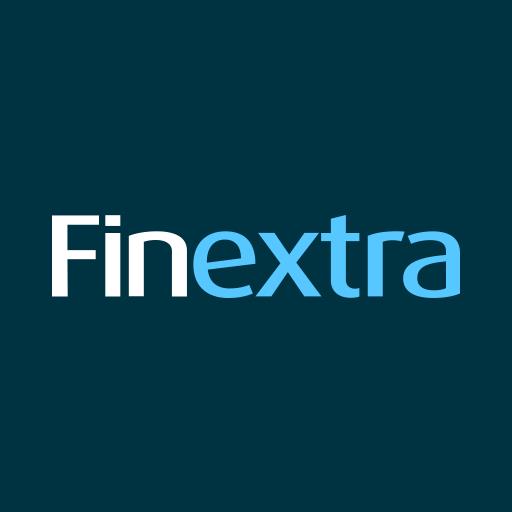 Visa (NYSE:V) today announced a global strategic partnership with Goldman Sachs Transaction Banking to help businesses – large to small – move money effortlessly around the world.
Through its implementation of Visa B2B Connect and Visa Direct Payouts solutions, Goldman Sachs will help its commercial and corporate banking clients simplify complexities and costs associated with existing systems and inefficient processes. These solutions will enhance Goldman's cross-border business-to-business (B2B) and business-to-consumer (B2C) payments program for high and low value payments. Goldman Sachs's corporate clients can move funds quickly and securely, have near real-time visibility into their payment status, obtain necessary reconciliation and compliance data, ultimately helping improve organizations' cash flow.
"There is an immediate need for modernization of global money movement to help businesses around the world simplify and enhance how they pay and get paid across borders," said Alan Koenigsberg, global head of new payment flows, Visa Business Solutions. "Visa's partnership with Goldman Sachs Transaction Banking is an important milestone in our efforts to break down traditional processes and silos and help spur innovation in this critical industry segment for the decades to come."
Goldman Sachs Transaction Banking clients can begin using Visa's solutions right away through their existing connections, whether that be API, file or online web platform.
For high-value cross-border B2B payments, Goldman Sachs will leverage Visa B2B Connect, a multilateral B2B cross-border payments network, available in 97 markets globally, to help optimize payments for its corporate client base. Built from the ground up, Visa B2B Connect is designed to shorten time spent on cross-border corporate payments by facilitating transactions from the bank of origin directly to the beneficiary bank, helping significantly streamline settlement. The platform helps increase visibility and predictability into the transaction flow, giving Goldman Sachs clients an opportunity to track the status of payments from the originator bank to the destination bank in near real time, while improving transaction accuracy and simplifying the reconciliation process.
With Visa Direct Payouts capabilities, Goldman Sachs will bring push-to-account functionality for lower value, high volume cross-border Business-to-Small-Business (B2SB) and Business-to-Consumer (B2C) payouts, eliminating complexities often associated with businesses having to manage multiple networks and intermediaries worldwide. Through a single connection to billions of endpoints in over 90 markets, Visa Direct Payouts expands the payment options Goldman Sachs can offer to its corporate clients.
"We believe paying someone halfway around the world should be just as easy as paying someone around the corner," said Eduardo Vergara, global head of Transaction Banking Product and Sales at Goldman Sachs. "We are proud to partner with Visa to introduce fast and easy ways our clients can make payments across the globe."
Goldman Sachs Transaction Banking clients will benefit from this partnership in numerous ways:
One simple workflow for all payment types
Start using Visa services right away, with no changes to existing setup
Additional payout options for high and low value payments
Fee optimization
Comprehensive information reporting for easy reconciliation
Visit Visa Direct Payouts and Visa B2B Connect to learn more how Visa helps its clients and partners move money globally.
Coinsmart. Beste Bitcoin-Börse in Europa
Source: https://www.finextra.com/pressarticle/87964/goldman-sachs-taps-visa-for-cross-border-payments?utm_medium=rssfinextra&utm_source=finextrafeed
Part 2 – some pucks moving in the right direction to democratise Wall Street
Part 1 (8 June), part 3 (22 June), part 4 (29 June).
I could be accused or being optimistic to the point of naivety but I draw hope from 5 things that are at least moving in the right direction of democratising Wall Street.
– price/fees competition. Funds that sell high cost active alpha have to justify their fees against low cost passive beta. They increasingly quote net of fees. Some are choosing to compete on both fees and performance to deliver what we call low cost alpha.
– wealthy people giving back. Some of that maybe more PR than real (ie a pledge has to be followed up with cash) but motivation matters less than the end result It is positive if some wealthy people who want to be seen to be doing the right thing are shamed into actually delivering. Others know that a hypercapitalist push to increasing inequality may actually damage their self interest.
– growing adoption of impact investing. This replaces the either profitable OR doing good paradigm with profitable AND doing good. The key benefit is getting off the treadmill of always raising more philanthropic capital.
– faster exposure of damaging business models. Thank you Internet! It is now so easy to write online and it only takes one person to expose the bad stuff and maybe somebody else with a lot of followers to give that a shout out. For example, many more people now understand that even if it is free it can harm your wealth.
– Follower model may disrupt fund management. The idea – like most disruption – is simple. You follow somebody's trades and give them a share of the profits. This enables a new breed of fund managers to invest first then gather assets later ie the exact opposite of how it works today. The key to success is enabling both parties to make money even if the number of trades is very low.
Some subjects are too complex for our short attention spans, so we do 4 posts one week apart, each one short enough not to lose your attention but in aggregate doing justice to the complexity of the subject. Stay tuned by subscribing.
Daily Fintech's original insight is made available to you for US$143 a year (which equates to $2.75 per week). $2.75 buys you a coffee (maybe), or the cost of a week's subscription to the global Fintech blog – caffeine for the mind that could be worth $ millions.
Coinsmart. Beste Bitcoin-Börse in Europa
Source: https://dailyfintech.com/2021/06/15/63579/