With New Healthcare Tech Relying on Data Sharing, Trust is Required 
By AI Trends Staff
On the verge of a new era of healthcare in which AI can combine with data sharing to deliver many new services, healthcare organizations need to earn the trust of patients that their data will be used properly.
That was a message delivered by speakers on healthcare and AI topics at the Consumer Electronics Show held virtually last week.
Issues related to data bias and explainability surfaced quickly. A major issue with machine learning recommendation systems is the inability for it to explain how it came to the suggestion, said Christina Silcox, Policy Fellow at the Duke-Margolis Center for Health Policy, in a session on Trust and the Impact of AI on Healthcare. "We don't know how the software looks at the input and combines it into a recommendation. It finds its own pattern. There is not a way for it to communicate how it came to the decision. Work is being done on this," she said. "But now even the developer does not know how the software is doing what it's doing."
In addition, some wellness technology incorporating AI may not have FDA approval as a medical device. The CARES Act of 2020 removed some devices from FDA oversight. Also, software may rely on company trade secrets that the firm may not be willing to share, making it more challenging to understand how the software works. "This information can be critical to patient trust," she said.
Also, an evaluation of a wellness device using AI and data needs to cover what training data was used to represent the population, and what subgroups were included. Also needed is an evaluation of the software over time, "to make sure it's still working," she said.
Interoperable Medical Software Systems Elusive
Interoperability was an issue cited by Jesse Ehrenfeld, Chairman, Board of Trustees of the American Medical Association (and a Commander in the US Navy). "Algorithms that work at a children's hospital may not work in an adult hospital, he said. "Understanding the context is critical." He noted that these discussions with medical device-makers are challenging. Ehrenfeld recommended, "Having good clinicians have input into the development of these systems and tools is critical." The AMA has tried to facilitate such discussions and has been having some success, he said.
Regarding data bias, Ehrenfeld said, "All data is biased; we just might not understand why." It could be that it does not represent the larger population, or that the way it was captured introduced bias.
In a final thought, Silcox said, "As a nation, we have to strengthen our healthcare data, and put a focus on standardizing healthcare data, making sure it is interoperable. That is the key to improving AI in healthcare."
Patient Data Sharing for Telemedicine Requires Transparent Practices
The pandemic era has ushered in increased use of telemedicine and with that, necessary data sharing. One supplier of wellness products said the company is very tuned into data privacy. "With us, privacy is number one. We look at it as the patient's data and not our data," said Randy Kellogg, President and CEO of Omron Healthcare, in a CES session on The Tradeoff Between Staying Secure and Staying Healthy. "We need permission to look at the patient's data. We try to be transparent with people about how their data is going to be used in a telemedicine call," he said.
Among Omron's products is HeartGuide, a wearable blood pressure monitor in the form of a digital wristwatch, and a Bluetooth scale and body composition monitor. Data from these are pulled together in the company's VitalSight remote patient monitoring program, with the goal of preventing heart attacks and strokes. Based in Kyoto, Japan, the company has been in business for over 40 years and offers products in 110 countries and regions. Asked by moderator Robin Raskin, founder of Solving for Tech, if patients are sharing their data more, Kellogg said, "Yes. It was happening before the pandemic and now more so. People are updating their data to the platforms."
This trend of more health data sharing during the pandemic era was confirmed by Dr. Hasson A. Tetteh of the US Navy, an AI strategist who holds the position of Health Mission Chief with the DoD Joint AI Center. "We are dogmatic about security and privacy," he said. "In the pandemic era, there has been a need to get more information from people than they may have been accustomed to, for the public good."
Discussion turned to whether the HIPAA Privacy Rule regulating the use or disclosure of protected health information, which first went into effect in 2003, is out of date. "HIPAA is a bit dated," Dr. Tetteh said. "Policy often lags rapid technology advances." He said the DoD has "policy engineers" who work to keep patient information safe and secure. "We are all in the business of protecting patient safety and privacy, and we are using technology to do that," he said. He noted that the DoD has issued AI principles on ethical applications. (See AI Trends coverage.)
Humetrix Stores Patient Data Locally, Not in the Cloud
Humetrix has been offering healthcare applications on consumer-centered mobile devices for 20 years. The company's approach is to store patient data on a local device and not in the cloud, said Dr. Bettina Experton, president and CEO. "We still take advantage of AI algorithms in the cloud, but we don't store personal information in the cloud. We call it 'privacy by design' architecture," she said. The key to good security procedures to protect patient data is access control, she said.
Technology advances are enabling an approach to healthcare called precision medicine, which takes into account individual variations in genes, environment and lifestyle. Exemplifying this trend are the products of Myriad Genetic Laboratories, a 30-year-old company that has concentrated on the role that genes and proteins play in disease. The company's surveys show nearly 80% of people do not have a good understanding of precision medicine and genetic testing, said Nicole Lambert, president of Myriad, in a CES session on Essential Technology for the New Health Revolution.
As a result, the company is focusing its efforts today on a specific target: women. "Pregnancy, cancer and mental health are the areas we are trying to impact the most," said Lambert. She gave the example of the trial-and-error approach of prescribing antidepressants. "It's 50-50 that the medicine will work," she said. "The promise of precision medicine is to get the patient the right medicine at the right time," improving the chances the prescription will be effective.
For detecting ovarian cancer, Myriad's genetic tests can give each patient a level of risk, such as 36%, 57% or 87% risk. "We also give a five-year risk, allowing patients to put things in perspective," she said. For instance, the first-year risk might be three percent while the lifetime risk might be 57%. "It helps people make decisions about their healthcare, she said, adding, "Precision medicine will only get more accurate over time."
Learn more at Consumer Electronics Show, Omron Healthcare, Humetrix and Myriad Genetic Laboratories.
Source: https://www.aitrends.com/healthcare/with-new-healthcare-tech-relying-on-data-sharing-trust-is-required/
Future of Mobile Apps: Here's Everything that's Worth the Wait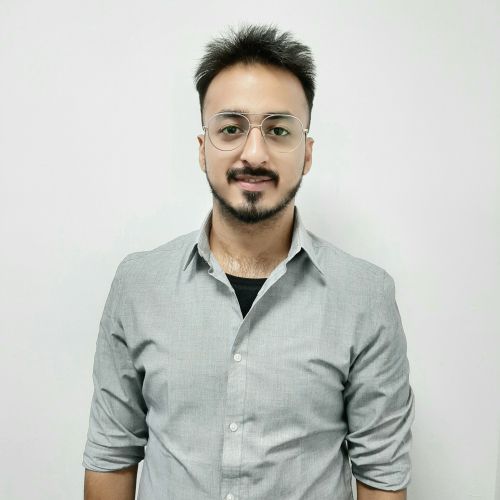 Devansh writes all about tech. He mainly talks about AI, Machine Learning and Software Development.
This year has been really rough on everyone and I guess we've seen enough of that already, but what we've also seen during this period are some amazing technological inventions. With phones, however, it's kinda gotten boring.
Every year the mobile users are excited because of the new Snapdragon processors and other bleeding-edge specs that these devices are pumping so they can insanely outperform the previous generation smartphones, but are the mobile apps in these phones evolving as congruently?
From the most interactive social media and messaging apps like Facebook, Instagram, WhatsApp, etc, it seems like there isn't anything beyond that. So what's next? Well, that's exactly what we're going to talk about.
Here's the Future of Mobile Apps
When we say future of mobile apps, we don't completely mean that these technologies aren't already here. In fact, several of these are being incorporated right now. It's just that these are in their primitive stages of development.
Here they are:
IoT (Internet of Things)
It's projected that by 2023, the global spending on IoT technology will be $1.1 trillion. Through Machine Learning and integrated Artificial Intelligence (AI), it has the potential to not just enable billions of devices simultaneously but also leverage the huge volumes of actionable data that can automate diverse business processes.
What does this entail for the future of mobile apps? Well, get ready to be able to control your car, thermostats, and kitchen appliances through your mobile devices. The IoT is being presently used in Manufacturing, Transportation, Healthcare, Energy, and many other industries.
Artificial Intelligence
AI will single handedly change the future of mobile app design.
Mobile apps are coded to operate within the constraints of certain parameters, the implications of which have to be predefined. Simply put, if you're browsing for a homestay on Airbnb, the results you see are based on predetermined parameters like your location, your size, and amenity requirements.
Those predetermined parameters, with the assistance of AI, can evolve to a point where you'll be able to get results based on your preferences that it learned along the way, such as the kind of accommodation you usually prefer, the kind of facilities you need, and may even suggest you buy a place because your favourite restaurant is nearby.
Augmented Reality (AR) / Virtual Reality (VR)
AR and VR are attracting a high amount of investments and are forecasted to reach $72.8 billion by 2024. We can already see their success in the gaming and entertainment industry with Pokemon Go, Sky Siege, Google Cardboard, iOnRoad, and Samsung Gear VR.
Brands like Jaguar Land Rover and BMW have already started using VR to conduct design and engineering evaluation sessions to finalize their visual design before they spend any money on manufacturing the parts physically.
Gradually, you'll be able to make more immersive simulations that can revolutionize any form of architecture involved in it.
Cross-Platform Development
The future of mobile apps will definitely make native app development obsolete. Currently, React Native offers exceptional flexibility while developing Android and iOS apps. This will save tons of time since you won't have to develop 2 separate apps.
More importantly, cross-platform app development will eliminate the downside of having to compromise on certain nuanced features. All of this will gradually make the app development process a lot cheaper, simpler, and time-saving.
5G
Imagine if you could download an entire Netflix series in about 10 seconds. That's how great the potential of 5G is. Theoretically, it has the potential to reach speeds of 10 Gigabits per second and not just high speeds, but low latency. Even in its infancy, we can witness 5-6 Gigabits per second on our smartphones in the US.
Speaking of the future of mobile apps, well, fast internet would mean faster download and upload speeds, which changes everything from Augmented and Virtual Reality, IoT, supply chain, transportation, smart cities, because everything can happen in real-time because of the latency of merely 2 – 20 milliseconds.
Blockchain
Blockchain is a term being thrown around a lot lately. Well, it's a technology that allows data to be stored globally on thousands of servers. Now because it's decentralized, completely transparent, and immutable, it becomes difficult for one user to gain control over the network.
This means that it's almost impossible for anyone to hack into blockchain and make changes. The future of app development depends highly on blockchain technology because of its ability to deliver highly secure mobile apps.
Wearable Devices
You see wearables, or "smartwatches", being popularly used as fitness bands these days. They're smart in the sense that they're able to tell you your heart rate, blood oxygen, count steps, are able to notify you in case of irregular heart rhythms. And of course, it does tell time.
The tech, when combined with IoT, opens up so many doors. Be it checking appointments, making calls, sending messages, getting reminders, it's just scratching the surface. This tech has a huge potential to evolve and can eventually eliminate the need to use a smartphone.
Wrapping Up
It's pretty assuring that the future of mobile apps is ridiculously exciting. We can only imagine how the user experience is going to unfold.
Be it data visualization with the help of VR and AR, or maximization of convenience with the help of wearables, they're all going to bring about a massive change in the mobile app development trends. Hopefully, we've helped you scratch that itch of curiosity and you got to learn about how our interaction with the world is about to change.
Join Hacker Noon
Create your free account to unlock your custom reading experience.
Checkout PrimeXBT
Trade with the Official CFD Partners of AC Milan
The Easiest Way to Way To Trade Crypto.
Source: https://hackernoon.com/future-of-mobile-apps-heres-everything-thats-worth-the-wait-782k335e?source=rss