Why passwords don't work, and what will replace them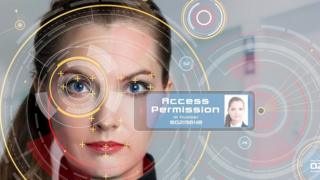 "Sarah", an actor based in London, had her identity stolen in 2017. "I got home one day and found my post box had been broken into," she says.
"I had two new credit cards approved which I hadn't applied for, and a letter from one bank, saying we've changed our mind about offering you a credit card."
She spent £150 on credit checking services alone trying to track down cards issued in her name.
"It's a huge amount of work and money," says Sarah, who asked the BBC not to use her real name.
Identity theft is at an all-time high in the UK. The UK's fraud prevention service CIFAS recorded 190,000 cases in the past year, as our increasingly digitised lives make it easier than ever for fraudsters to get their hands on our personal information.
So how should we keep our identities secure online? The first line of defence is, more often than not, a password.
But these have been in the news lately for all the wrong reasons. Facebook admitted in April that the passwords of millions of Instagram users had been stored on their systems in a readable format – falling short of the company's own best practices, and potentially compromising the security of those users.
Late last year, question-and-answer website Quora was hacked with the names and email addresses of 100 million users compromised. And Yahoo! recently settled a lawsuit over the loss of data belonging to 3 billion users, including email addresses, security questions and passwords.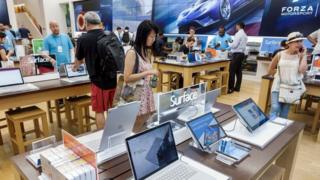 No wonder that Microsoft announced last year that the company planned to kill off the password, using biometrics or a special security key.
IT research firm Gartner predicts that by 2022, 60% of large businesses and almost all medium-sized companies will have cut their dependence on passwords by half.
"Passwords are the easiest approach for attackers," says Jason Tooley, chief revenue officer at Veridium, which provides a biometric authentication service.
"People tend to use passwords that are easy to remember and therefore easy to compromise."
Not only would getting rid of passwords improve security, it would also mean IT departments would not have to spend valuable time and money resetting forgotten passwords.
"There is an annual cost of around $200 (£150) per employee associated with using passwords, not including the lost productivity," says Mr Tooley.
"In a large organisation that's a really significant cost."


'New risks'
Philip Black is commercial director at Post-Quantum, a company designing powerful encryption systems for protecting data.
He agrees that passwords are already a weak point. "You have to create and manage so many passwords. That's unmanageable, so people end up using the same passwords, and they become a vulnerability."
New rules laid down by the EU are designed to deal with that issue. The updated Payment Services Directive, known as PSD2 , require businesses to use at least two factors when authenticating a customer's identity.
These can be something the customer has in their possession (such as a bank card), something they know (such as a PIN), or something they are, which includes biometrics.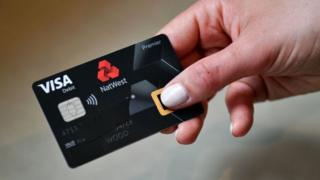 Overlooked in the past in favour of tokens, passwords, and codes sent by SMS, interest in biometrics is growing. According to the 2019 KPMG International Global Banking Fraud Survey, 67% of banks have invested in physical biometrics such as fingerprint, voice pattern and face recognition.
This year, NatWest began trialling debit cards with a fingerprint scanner built directly into the card itself.
Biometrics offer a more frictionless consumer experience, but has been held back by the need for specialised equipment. With the latest smartphones, many of us now carry the necessary hardware in our pockets. Research by Deloitte has found that a fifth of UK residents own a smartphone capable of scanning fingerprints, and that number is rising fast.
Yet just as our personal data is vulnerable to thieves, biometric information can also be stolen. In September, Chinese researchers at a cybersecurity conference in Shanghai showed it was possible to capture someone's fingerprints from a photo taken from several metres away.
If you think resetting your password is difficult, try changing your fingerprints.
To boost security, companies are increasingly relying on multiple factor authentication (MFA) which seeks to identify people using as many different ways as possible.
This can include not just explicit measures such as PINs and fingerprint scans, but background familiarity checks such as your location, purchase history, keystrokes, swiping patterns, phone identity, even the way in which you hold your phone.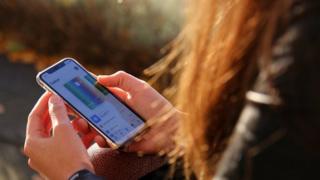 "Is biometrics going to replace passwords? No, a combination of factors is going to replace passwords, we are and we should be moving toward this," says Ali Niknam, chief executive of Bunq, a mobile banking service.
Yet there is a risk of that this sort of multi-factor authentication, while secure, will make the authentication process even more opaque. If you don't know what is being used to identify you online, how can you protect that information?
"I'm careful about internet security – my date of birth isn't anywhere, my address isn't anywhere," says Sarah.
"I'm 33, relatively young and tech-savvy, but I'm not sure I'd know how to be more careful."
She does remember, however, that one bank initially refused to cancel the account the thief had opened in her name, because she didn't know the password.
Read more: https://www.bbc.co.uk/news/business-49877317
Overview and Market Trends of Crypto Games in 2021

The number of gamers worldwide is estimated at around 2.6 billion in 2020. The upward trend will add another 125 million by the end of 2021. About half of them hail from the Asia-Pacific region. The crypto gaming scene is representing an increasingly large portion of that number. Crypto games are still a relatively unknown term, at least to the general public, but in 2021 they are expected to explode due to various trends detected in this year. The potential is just too great to be ignored. Ability to reward players and let them trade for real money their in-game items is something a lot of games have tried – mostly unsuccessfully – to achieve in the past. Thanks to blockchain technology, that goal is possible now.
What Is Crypto Gaming?
Crypto games are a relatively new addition to the gaming world. The first games appeared just a few years ago. The main aspect of crypto games is collecting items that rise or fall in value and that can be sold at any time, provided you can find a buyer. One of the first popular crypto games was CryptoKitties. In the game, you can buy a cat and groom it. You can even buy two and breed new kittens. The price goes up and down and you can sell your cats or buy new ones. The most expensive cat ever sold on CryptoKitties reached an astonishing price of $117,000. It was to be expected that the first crypto games would be about cats, but they came in all shapes and flavors. You can collect heroes, monsters, fish, even hamsters. Considering the choice of genres, it is easy to find a game that suits your preferences.
Crypto and iGaming
The iGaming industry is one of the fastest-growing segments of gaming. It is expected to reach a value of 300 billion by 2025. It is no wonder then that a lot of crypto developers are pivoting to it, making their coins iGaming-friendly. 2021 will be huge in terms of using bitcoin for iGaming, judging by some indicators. There is even talk of creating digital coins exclusively for online gambling, although that is far-fetched at the moment. Already established coins, like Bitcoin, Tether, and Ethereum are functioning just fine and are being adopted by more and more online casinos. At this rate, there won't be an online gambling platform that doesn't accept them by the end of 2021.
The Trending Platform in 2021
Most crypto games available today are based on the Ethereum blockchain and we don't see that changing in 2021. Simply put, the Ethereum blockchain is an extremely convenient platform for this kind of apps. IT is readily available, easily modified, and has great tech support to bail out developers when they hit a snag. All these attributes make Ethereum perfect for crypto gaming since the majority of the studios developing games are independent. As such, they can't afford the muscle power large developers have at their disposal, and having friendly tech support and a platform that can be easily adapted to their needs is crucial. However, this too can change in the upcoming year, but more on that later.
The Developers
As we mentioned earlier, there is only a handful of big names in crypto gaming. Most developers are small indie companies and startups. For the last two or three years, they have been working diligently to create games and in 2021, they are poised to reap the benefits of their hard work. Some of the games, like My Crypto Heroes or Blockchain Cuties, already boast thousands of players and are ready to blow. This will allow their creators to emerge as the first crypto gaming powerhouses on the market. On the other hand, a lot of established studios are eyeing crypto gaming and making plans to join in the fray. They will bring to bear a massive amount of money, influence, and talent, which will affect the segment in a considerable way.
The Benefits of Crypto Gaming
Blockchain technology is on the verge of transforming the Internet. The benefits it offers are huge, but one thing that is slowing its implementation is that most people don't know enough about it. Crypto games can help with that. By presenting this newfangled technology in a familiar manner – and what is more familiar than gaming – crypto games will allow people to get acquainted with it. This familiarity will make the adoption of all other applications of blockchain that much easier. Even casual gamers, who spend just a few hours weekly playing crypto games will be familiar enough with it that blockchain won't sound so alien to them. Crypto games will help the world adjust to blockchain in preparation for its wide application.
Crypto Games That Will Mark 2021
Predicting which games will be huge in 2021 can be ungrateful, but we will give it a try. One of our favorites is Forgotten Artifacts. It appeals to our Dr. Indiana Jones fantasies, as it lets you collect various items and artifacts around the game world. The game is still in beta and one limitation is that it can only be played with an Enjin wallet. My Crypto Heroes is another game that shows tremendous potential. Based on Japanese mythology, it allows you to collect various heroes and train them to add new characteristics and increase their value. For our final recommendation, we have chosen Blockchain Cuties. Think of it as Tamagotchi, but with cute monsters instead. You can collect them, breed them, and train them to increase their skill in battle.