We Raised the Fastest Reg CF in History – Here is How
Less than 9 hours after launching its Reg CF campaign on StartEngine in early January 2020, LiquidPiston, a developer of compact, powerful, efficient combustion engines, met its goal of $1.07 million and continued to oversubscribe its account by several million dollars.
When a raise is that successful that fast, it's easy to chalk it up to luck or think that Reg CFs are an easy, quick way to raise funds. However, what investors don't see in a very successful equity crowdfunding raise is the amount of prep work that goes into making it a success. There are three key components that led to the success of LiquidPiston's Reg CF and that are important to keep in mind for any fundraising opportunity:
1. Tapping into an informed, passionate fan/user base;
2. Highlighting how a solution will improve a key national or global issue that matters to a lot of people, and;
3. Leveraging available marketing resources.
Tapping Into an Informed, Passionate Fan/User Base
The most successful companies entering a Reg CF round are those who have a large, passionate fanbase eager to contribute. The appeal of crowdfunding, and specifically Reg CF, is obvious for consumer-facing products and services with easily understandable use cases, direct-to-consumer messaging, and clear cut fanbases. Crowdfunding is often perceived as more difficult for B2B companies, especially in industries where "hard science" is used (such as in the engine industry where LiquidPiston operates) because of the perceived lack of connections to the general consumer. This leads to the perception that large, passionate fan bases are difficult or impossible to come by in the B2B space.
As it turns out, there are hundreds of thousands of people in the world who are interested in solving the world's hard problems. "Gearheads," as they are sometimes affectionately called, are often excited about the possibilities of new mechanisms/engines and technically elegant engineering solutions because of personal interests, passions, and may even have warm memories of utilizing similar technology in their lives. It's remarkable how many people we come across that fondly remember their old Mazda Wankel engine-powered car (RX series).
Whether they are engineers, or hobbyists who work on their own cars and lawn equipment, or are just otherwise passionate about planes, trains and automobiles and the engines that power them, many people become fascinated by the simplicity and elegance of the rotary engine. We found that they were ultimately disappointed that the prior generation Wankel rotary engine never quite made it commercially and want to see such engines ultimately perfected and re-introduced to the market. These individuals can be perfect candidates to become individual Reg CF investors and may do so with the simple aim to help further the state of the art of novel engine technology that just might make it.
The appeal here is that Reg CF allows fans or followers of a company or technology to get in early and invest in something they believe in. The way investing used to work typically shut out the "little guy" from making investments in companies like Uber, Google, Amazon, etc. – this was reserved for Venture Capital (VC) firms and wealthy accredited individual investors. In 2016, the JOBS act opened up investments in start-ups to non-accredited investors, enabling the "average person" to participate in early stage opportunities. This now allows those individual investors to not only follow the progress of the company but also spread the word and become ambassadors for the brand/technology.
Reg CF offerings help increase public awareness of the company's innovation and also provides feedback and suggestions to the company's leadership. As a result, the company can gain valuable insights into how the public views its business and offerings as well as receive some useful suggestions from people who are following the company and paying attention to the technology and application markets. It may also lead to relationships that the company otherwise would not have developed, which is valuable to a B2B company.
Solving or Improving a Key Issue
One of the most powerful ways to appeal to a large audience is to communicate clearly how your company or product might positively impact an important problem, or a trending societal issue. For example, can your product positively impact the environment? Do you have a product that can help save a precious resource like water, or help sustain the environment by burning less fossil fuel? Can you make something that many people use on a daily basis smaller, lighter, and more efficient?
LiquidPiston's offering clearly tapped a nerve: global conversations are currently focused on the environment and how we, as a world-wide community, can slow the rate of global warming and protect our natural resources in a sustainable manner. A company that can legitimately tie themselves to such a conversation in a positive way will increase the number of individual investors who are interested in supporting the company and its mission.
Leveraging Marketing Support, Investor Newsletters, and a Reputable Reg CF Platform
To be successful with a Reg CF round, not only do your offerings need to be relevant and compelling to a large group of individual investors, but you must also make use of and leverage key resources that have evolved in the equity crowdfunding system. These resources include marketing support and investor newsletters, as well as support from a platform that has a network of investors, and is excited to work with your company. The right combination of these will poise your company for a successful raise.
Marketing support and outreach is essential for any type of funding, but especially for a Reg CF that relies heavily on individual investors. While you may have identified a large group of interested investors, catching their attention and educating them on the brand and products is essential. With focused marketing support, which could include paid digital advertising, public relations, email blasts and social media, your chances of being seen by your target investors increases significantly. This will educate your audience on your company and increase familiarity with your product offerings. It is important to note, however, that there are significant restrictions as to what you can and cannot say when discussing your Reg CF round.
Marketing should focus on your brand and mission, deep dives into the technology that makes your offerings possible, use cases of your product and what makes it unique, and anything else that will convince people that you are worth investing in. Highlight any "firsts", "bests", or "onlys" that your company has; are you the first to have done something, the best at something (with data to prove the claims) or the only one in your industry to perform a specific function? The more media coverage you have to show that your company and product offerings are unique and significant, the more investors will feel confident to support you financially. For this to succeed, it's important that a company can clearly relay its value proposition extremely succinctly – with just a sentence or two or a picture, the audience should immediately understand what the company does.
Another resource that can increase the success of a Reg CF round is recognition in investor newsletters, such as the Angels & Entrepreneurs online newsletter, that evaluate crowdfunding candidates and provide research to their subscribers. Such newsletters act as reliable sources for frequent crowdfunding investors and point them in the direction of worthy companies to invest in. They are not paid by the Company, nor the platform, to perform this work. Angels & Entrepreneurs conducts its own research and becomes a valued, trusted source of information amongst the crowdfunding community who subscribe to their research services. When an investor newsletter recommends a company to their audience, they receive valuable third-party credibility amongst the subscribers and therefore may have a high chance of being invested in by that group. Angels & Entrepreneurs says, "Our mission is to help everyday investors from all walks of life find, analyze, and invest in the best private equity deals out there, and a success story like this one really reminds us that the sky's the limit."
Lastly, a Reg CF must be done through a web portal that is licensed with the SEC to conduct such offerings. The portal provides important services to the company including putting together an offering page that is attractive, concise, yet complete and informative. The portal also helps to ensure compliance with the various SEC regulations and enables companies raising money to leverage its network of investors and marketing machinery to help drive some of the traffic to the campaign. Reg CF has raised over $300M since inception in 2016, with the top four portals raising almost $90M in 2019 alone. The choice of portal is an important platform to help guide the campaign to success. For their most recent raise, LiquidPiston chose to work with StartEngine.
"StartEngine's mission is to help entrepreneurs achieve their dreams," said Howard Marks, CEO of StartEngine. "I hope that Liquid Piston is able to use the $1.07M they raised and their thousands of new investors to achieve theirs."
Partnering with StartEngine provided LiquidPiston with the right foundation for a successful Reg CF raise, and the company looks forward to continuing the partnership with future initiatives.
In short, it takes hard work and considerable time to prepare for and launch an effective Reg CF campaign, but when done successfully, that campaign can meet and even exceed expectations. As long as the company and its product are viable, and the company tends to its marketing efforts, makes themselves relatable, available and interesting to a broad audience of passionate supporters and investors, there's no reason the round should not be fruitful.
---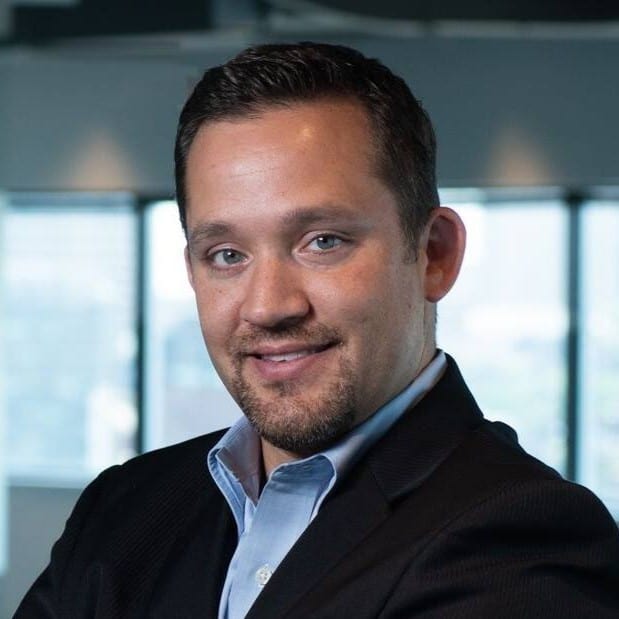 Dr. Alexander Shkolnik is co-founder and CEO of LiquidPiston, where he provides operational, strategic, and technical oversight toward developing and commercializing a new type of advanced rotary engine. Dr. Shkolnik holds a Ph.D. from MIT's Computer Science and Artificial Intelligence Laboratory (CSAIL), where he was the student team lead for MIT's LittleDog program, a DARPA funded effort to push the state of the art in high dimensional motion planning for legged robots, and was the recipient of an NSF Graduate Research Fellowship, as well as a postdoctoral researcher. He holds B.S. and M.S. degrees from Emory University in Computer Science and Mathematics with research conducted at the Georgia Tech neuro-engineering laboratory, and a B.S. from Emory in Neuroscience. Alexander has 44 patents issued or pending, and has authored 25 peer-reviewed journal and conference publications.
Have a crowdfunding offering you'd like to share? Submit an offering for consideration using our Submit a Tip form and we may share it on our site!
Source: https://www.crowdfundinsider.com/2020/06/163349-we-raised-the-fastest-reg-cf-in-history-here-is-how/
Building an Email List: How to Ensure Crowdfunding Success
You're getting ready to launch a crowdfunding campaign. You've got your prototype and you're getting ready to set up your Indiegogo or Kickstarter campaign page. But have you taken time to build your email list? For Indiegogo and Kickstarter creators, an email list isn't just something that's "nice to have" — it's the foundation of your campaign. If you don't have a strong email list, you're going to have a hard time reaching your goal. To give your project the best chance of success, building an email list of people who have shown interest in your project or projects like yours is essential. Here's why:
1. Email list size can be an indicator of crowdfunding success
Email conversion rates — that is, the number of people on an email list who end up pledging to a campaign — vary. However, crowdfunding experts generally say that you can expect around 5% of the people on a high-quality email list to become backers. A high-quality list is one in which subscribers knew what they were signing up for when they submitted their addresses and where addresses were collected through legitimate means. Legitimate list-building tactics include collecting email addresses through in-person events, online forum communities, and social media.
When you plan for your Indiegogo or Kickstarter campaign knowing that 5% of the people on a legitimate email list will convert, you can get a good estimate of a couple of things:
What would be a reasonable funding goal for your project

How many email addresses you'll need to collect to hit that goal

What the average price of your rewards should be
Doing the math
If you're eyeing a $10,000 funding goal, and you have an average pledge of $50, you'll need to get 200 backers to hit that goal. With the 5% conversion rate, you should have at least 2,000 people on your email list. So what if you were getting ready to launch, and you didn't have that many people on your list? Does that mean you're going to fail?
Well, not necessarily. It's important to note that the number of people on your list is just one of the factors that contributes to your campaign's success. Campaigns fail and succeed for a number of reasons, including not clearly communicating what the product is, not properly structuring reward tiers, and not effectively marketing the campaign once it's live.
However, when you collect a specific number of email addresses that lines up with your funding goal, it puts you on the right track. So if you don't have the list that you need, it would probably be best to postpone your campaign until you do.
Adjusting your funding goal
The creators of Shapes — a metal cable holder that keeps your workspace organized — first launched their project on Kickstarter in 2016. They set a $3,000 funding goal. But when it didn't look like they were going to hit their goal, they decided to cancel their project and re-launch.
The second time around, they set a goal of $1,000 which was based on the number of people they had in their audience. Interestingly, their new campaign actually ended up surpassing their goal, raising more than $5,000.
Like Shapes, War of Ashird, an RPG video game, had struggled when they initially launched the project on Kickstarter. The creators didn't have a strong audience coming into the project and were only able to raise around $51,000 of their $82,000 goal, before they cancelled the project. They took some time to revise their outreach strategy, lowered their funding goal to $31,500, and relaunched the project.
Not only did they hit their new goal, but they were also funded in just 12 hours. When their campaign ended, they'd raised $201,199.
Quick tip: Ideally, an Indiegogo and Kickstarter creators would have a decent email list before they launch. But if you're already in the middle of your campaign, and realize that you don't have the support that you need to get funded this time around, there's no shame in relaunching. Actually, a failed project can be an excellent learning experience for a first-time creator. Look at it as an opportunity to build a stronger community.
2. You can't count on people discovering your project organically
One misconception that a lot of first-time creators have is that they can just launch a project and potential backers will magically land on their campaign page. But the likelihood of people seeing your project without you doing any kind of promotion or community building is slim. Search Kickstarter right now, and you'll likely see that there are more than 3,000 live projects. That means that there are more than 3,000 projects that people would have to search through to find you.
Build momentum in the first 48 hours of your Kickstarter campaign with a strong email list
The chances of being discovered organically on the platform are dependent upon an algorithm that factors in how well your project is performing. So your project will rank higher on Kickstarter — and therefore be seen by more people — when you approach your launch date with a community of people ready to pledge within the first 48 hours of your campaign.
These first two days are critical, and set the momentum for your campaign. But with a strong email list of people who are enthusiastic about your project, you can secure those important, early pledges. In the days leading up to launch day, you should be sending emails to your subscribers to get them excited about your project and ready to pledge right away. You should also make sure to explain how crowdfunding works for those members of your audience who've never pledged before. It's important to create an email strategy and send out messages at strategic times before and during your campaign.
Quick tip: Once you have a list, test its strength with BackerKit Launch. Using Launch, you'll be able to see which of your email contacts have pledged to crowdfunding projects before, and are therefore more likely to back your project. After you've launched, visit BackerTracker to see if you're trending to hit your funding goal. If it doesn't look like you'll hit your goal, you may want to consider cancelling your campaign, and relaunching later.
But what about Kickstarter's "Projects We Love"?
Kickstarter's staff give projects that they're enthusiastic about a "Project We Love" badge. If you are fortunate enough to be featured in this way, your project will get more visibility. But becoming a "Project We Love" isn't easy.
There are certain technical things you can do to make your campaign more attractive to their team, such as having a compelling project image and adding photos of the rewards you're offering to your campaign page. But, as Kickstarter explains on their website, the team is looking for exceptional projects.
According to Kickstarter, exceptional projects are "ideas that go the extra mile in their uniqueness and ambition — for example, projects that involve entirely new approaches to creating, amplify underrepresented voices, or bring creative communities together in unexpected ways." And while your Kickstarter project may fit that description to a T, it just makes more sense to work on the things that you can control, like building your email list and growing your community, rather than banking on getting featured.
Quick tip: Make sure to collect email addresses from people who are likely to pledge and even become advocates for your project. Tap into existing audiences. Who are the people you can count on to pledge early and have shown interest in the work that you do? Family, friends, co-workers, and social media followers should be the first place you look.
3. Validate your idea
Did you know that only 37% of Kickstarter projects are successful? It's a shocking statistic, but it's important to let that sink in before you launch a project. This is what you're up against.
You may have what it takes to succeed. But with 63% of projects failing, wouldn't it be nice to find out what people think about your idea as soon as possible? Before you even have a prototype you can — and should — validate your Kickstarter concept by building your email list.
Are people interested in what you're offering?
The idea behind this is simple: if you're planning an Indiegogo or Kickstarter campaign, and having a hard time getting email sign-ups after sharing your concept with your target audience, you might not be ready to launch. Alternatively, if people like the idea behind your Indiegogo or Kickstarter project, and are excited about it, they'll be happy to sign up for your email list. In this way, you can gauge interest in your project and start validating your idea.
Of course, email sign-ups aren't the only indicator of whether or not you have an idea worth pursuing. You should also be researching what competitors are doing, if any similar ideas already exist, and your target audience's needs. But you must take a long, critical look at your concept if you're really struggling to collect email addresses.
Get feedback from your subscribers
One added benefit of building your email list right away — even if that list is very small, at first — is that you can get feedback on your project from your subscribers. Send out surveys or updates on how the development process is going, and find out what your audience thinks. In doing this, you'll get valuable insights about what they're looking for or areas of your project that you might need to refine or rethink.
What's more, this type of communication is an excellent way to get your growing audience invested in your campaign and your success. If they were able to offer their opinions as you developed your project, they're going to be excited to see and back the final product.
Quick tip: Collect email addresses with a project landing page, using a service like Instapage or Lead Pages. The page should describe your project and have a call to action requesting visitors submit their email addresses to get updates. Direct visitors to the page through platforms where your prospects live, like social media, YouTube, or online forums. Consider cross-promotion, in which a partner shares your landing page with their audience.
4. An email list is the foundation of your marketing strategy
Are you thinking about using Facebook ads to get more backers and promote your campaign? Awesome! But you should know that ads aren't a substitute for building your email list. If you launch your campaign, and midway through, it's trending to fail, ads will not save your project.
If you're interested in a performance marketing service like BackerKit Ads, there are a number of factors that will make your project a good candidate for this. BackerKit Account Executive Robert Wickham says, "for people who are planning their campaign, an email list is relatively important. Not having one — or having too small of a list — disqualifies them." Another factor that Wickham looks at once the project is live is how well the campaign is performing day-to-day, and whether the creator is able maintain that momentum.
There are other qualitative and quantitative factors that determine whether or not ads will be a cost-effective solution for a creator (these are things that you should discuss with a representative for the performance marketing service you're planning to use). But the bottom line is that you need the community and momentum that having a strong email list provides you with to even be a good fit for paid marketing.
Quick tip: Looking for free ways to get more backers? Before you launch, spend some time joining Facebook groups and online communities related to your project. Engage with these people and try to build genuine relationships with them. If it makes sense and isn't against the community rules, let them know about the project you're working on. The new friends might be want to sign up for your email list and support your campaign.
Takeaways
Creators who don't have a strong email list pre-launch struggle to get pledges.

Around 5% of the subscribers on a high quality email list will back your campaign. Make sure that you have enough people on your list to hit your funding goal.

It's important to get pledges within the first 48 hours of your launch. Sending messages to subscribers on your list pre-launch can help you secure those essential, early pledges.

You can't expect people to stumble across your project on Kickstarter or Indiegogo — you have to take the time to grow your audience before you launch.

If you can get subscribers, it might be a sign that you need to rethink your project.

Ads aren't a substitute for community-building.
As we mentioned earlier, only 37% of Kickstarter projects are successful. But you shouldn't let that number discourage you. Instead, let it motivate you to start building your email list today and begin taking steps to ensure your project hits its goal. To learn more about the best ways to prepare for your launch, read our guide — 10 Things You Must Do Before Launching.
CROWDFUNDING FAVORITES! Featuring: Massive Darkness 2: Hellscape, Breeze Face Mask, Coalatree Compass Backpack & Many More!
A Message from the Equal Justice Initiative Founder and Just Mercy Author Bryan Stevenson
Supporting racial equity in education is essential to racial justice. We're thrilled to share our new partnership with the Equal Justice Initiative, a nonprofit that works to end mass incarceration, excessive punishment, and racial inequality.
Starting on August 6, projects that request Just Mercy alongside other books from a special list focused on racial justice will receive doubled donations, thanks to EJI. EJI founder Bryan Stevenson shared this note with our community.
"At the Equal Justice Initiative, we believe that our nation has failed to honestly teach and engage with our history of racial injustice, and that this failure has left us vulnerable to a legacy of racism, unjust treatment of the poor and people of color, and unreliable and abusive practices in our justice system.
Today, America has the highest rate of incarceration in the world, repeated acts of police violence have caused deep pain and stress in communities, and racial bias remains deeply entrenched in American life. We work to address these issues each day, but we understand that we need allies and that teachers in America are on the frontlines of an important struggle to make education more complete, more honest, and more effective at reckoning with American histories of unjust treatment.
We want to support teachers, students, parents, communities, and educators who believe that a more focused effort must be made to prepare a new generation so they are equipped to understand and eliminate racism, bigotry, and inequality. We are proud to partner with DonorsChoose in supporting teachers who want to use Just Mercy and other materials produced by EJI to engage students in understanding our criminal justice system and the legacy of racial injustice.
We at EJI are grateful for this community of teachers and in particular, for your leadership and willingness to address these important topics. I would not be able to do what I do today had I not been educated by teachers who, when I was a student, inspired me to believe that there is more that can and should be done to create the kind of just society we seek. Thank you for continuing this important tradition, we are grateful for all you do."
---
If you're a teacher and want to request a copy of Just Mercy for your class, check out our help center article to learn how to qualify for the match.
Comments