Less than 9 hours after launching its Reg CF campaign on StartEngine in early January 2020, LiquidPiston, a developer of compact, powerful, efficient combustion engines, met its goal of $1.07 million and continued to oversubscribe its account by several million dollars.
When a raise is that successful that fast, it's easy to chalk it up to luck or think that Reg CFs are an easy, quick way to raise funds. However, what investors don't see in a very successful equity crowdfunding raise is the amount of prep work that goes into making it a success. There are three key components that led to the success of LiquidPiston's Reg CF and that are important to keep in mind for any fundraising opportunity:
1. Tapping into an informed, passionate fan/user base;
2. Highlighting how a solution will improve a key national or global issue that matters to a lot of people, and;
3. Leveraging available marketing resources.
Tapping Into an Informed, Passionate Fan/User Base
The most successful companies entering a Reg CF round are those who have a large, passionate fanbase eager to contribute. The appeal of crowdfunding, and specifically Reg CF, is obvious for consumer-facing products and services with easily understandable use cases, direct-to-consumer messaging, and clear cut fanbases. Crowdfunding is often perceived as more difficult for B2B companies, especially in industries where "hard science" is used (such as in the engine industry where LiquidPiston operates) because of the perceived lack of connections to the general consumer. This leads to the perception that large, passionate fan bases are difficult or impossible to come by in the B2B space.
As it turns out, there are hundreds of thousands of people in the world who are interested in solving the world's hard problems. "Gearheads," as they are sometimes affectionately called, are often excited about the possibilities of new mechanisms/engines and technically elegant engineering solutions because of personal interests, passions, and may even have warm memories of utilizing similar technology in their lives. It's remarkable how many people we come across that fondly remember their old Mazda Wankel engine-powered car (RX series).
Whether they are engineers, or hobbyists who work on their own cars and lawn equipment, or are just otherwise passionate about planes, trains and automobiles and the engines that power them, many people become fascinated by the simplicity and elegance of the rotary engine. We found that they were ultimately disappointed that the prior generation Wankel rotary engine never quite made it commercially and want to see such engines ultimately perfected and re-introduced to the market. These individuals can be perfect candidates to become individual Reg CF investors and may do so with the simple aim to help further the state of the art of novel engine technology that just might make it.
The appeal here is that Reg CF allows fans or followers of a company or technology to get in early and invest in something they believe in. The way investing used to work typically shut out the "little guy" from making investments in companies like Uber, Google, Amazon, etc. – this was reserved for Venture Capital (VC) firms and wealthy accredited individual investors. In 2016, the JOBS act opened up investments in start-ups to non-accredited investors, enabling the "average person" to participate in early stage opportunities. This now allows those individual investors to not only follow the progress of the company but also spread the word and become ambassadors for the brand/technology.
Reg CF offerings help increase public awareness of the company's innovation and also provides feedback and suggestions to the company's leadership. As a result, the company can gain valuable insights into how the public views its business and offerings as well as receive some useful suggestions from people who are following the company and paying attention to the technology and application markets. It may also lead to relationships that the company otherwise would not have developed, which is valuable to a B2B company.
Solving or Improving a Key Issue
One of the most powerful ways to appeal to a large audience is to communicate clearly how your company or product might positively impact an important problem, or a trending societal issue. For example, can your product positively impact the environment? Do you have a product that can help save a precious resource like water, or help sustain the environment by burning less fossil fuel? Can you make something that many people use on a daily basis smaller, lighter, and more efficient?
LiquidPiston's offering clearly tapped a nerve: global conversations are currently focused on the environment and how we, as a world-wide community, can slow the rate of global warming and protect our natural resources in a sustainable manner. A company that can legitimately tie themselves to such a conversation in a positive way will increase the number of individual investors who are interested in supporting the company and its mission.
Leveraging Marketing Support, Investor Newsletters, and a Reputable Reg CF Platform
To be successful with a Reg CF round, not only do your offerings need to be relevant and compelling to a large group of individual investors, but you must also make use of and leverage key resources that have evolved in the equity crowdfunding system. These resources include marketing support and investor newsletters, as well as support from a platform that has a network of investors, and is excited to work with your company. The right combination of these will poise your company for a successful raise.
Marketing support and outreach is essential for any type of funding, but especially for a Reg CF that relies heavily on individual investors. While you may have identified a large group of interested investors, catching their attention and educating them on the brand and products is essential. With focused marketing support, which could include paid digital advertising, public relations, email blasts and social media, your chances of being seen by your target investors increases significantly. This will educate your audience on your company and increase familiarity with your product offerings. It is important to note, however, that there are significant restrictions as to what you can and cannot say when discussing your Reg CF round.
Marketing should focus on your brand and mission, deep dives into the technology that makes your offerings possible, use cases of your product and what makes it unique, and anything else that will convince people that you are worth investing in. Highlight any "firsts", "bests", or "onlys" that your company has; are you the first to have done something, the best at something (with data to prove the claims) or the only one in your industry to perform a specific function? The more media coverage you have to show that your company and product offerings are unique and significant, the more investors will feel confident to support you financially. For this to succeed, it's important that a company can clearly relay its value proposition extremely succinctly – with just a sentence or two or a picture, the audience should immediately understand what the company does.
Another resource that can increase the success of a Reg CF round is recognition in investor newsletters, such as the Angels & Entrepreneurs online newsletter, that evaluate crowdfunding candidates and provide research to their subscribers. Such newsletters act as reliable sources for frequent crowdfunding investors and point them in the direction of worthy companies to invest in. They are not paid by the Company, nor the platform, to perform this work. Angels & Entrepreneurs conducts its own research and becomes a valued, trusted source of information amongst the crowdfunding community who subscribe to their research services. When an investor newsletter recommends a company to their audience, they receive valuable third-party credibility amongst the subscribers and therefore may have a high chance of being invested in by that group. Angels & Entrepreneurs says, "Our mission is to help everyday investors from all walks of life find, analyze, and invest in the best private equity deals out there, and a success story like this one really reminds us that the sky's the limit."
Lastly, a Reg CF must be done through a web portal that is licensed with the SEC to conduct such offerings. The portal provides important services to the company including putting together an offering page that is attractive, concise, yet complete and informative. The portal also helps to ensure compliance with the various SEC regulations and enables companies raising money to leverage its network of investors and marketing machinery to help drive some of the traffic to the campaign. Reg CF has raised over $300M since inception in 2016, with the top four portals raising almost $90M in 2019 alone. The choice of portal is an important platform to help guide the campaign to success. For their most recent raise, LiquidPiston chose to work with StartEngine.
"StartEngine's mission is to help entrepreneurs achieve their dreams," said Howard Marks, CEO of StartEngine. "I hope that Liquid Piston is able to use the $1.07M they raised and their thousands of new investors to achieve theirs."
Partnering with StartEngine provided LiquidPiston with the right foundation for a successful Reg CF raise, and the company looks forward to continuing the partnership with future initiatives.
In short, it takes hard work and considerable time to prepare for and launch an effective Reg CF campaign, but when done successfully, that campaign can meet and even exceed expectations. As long as the company and its product are viable, and the company tends to its marketing efforts, makes themselves relatable, available and interesting to a broad audience of passionate supporters and investors, there's no reason the round should not be fruitful.
---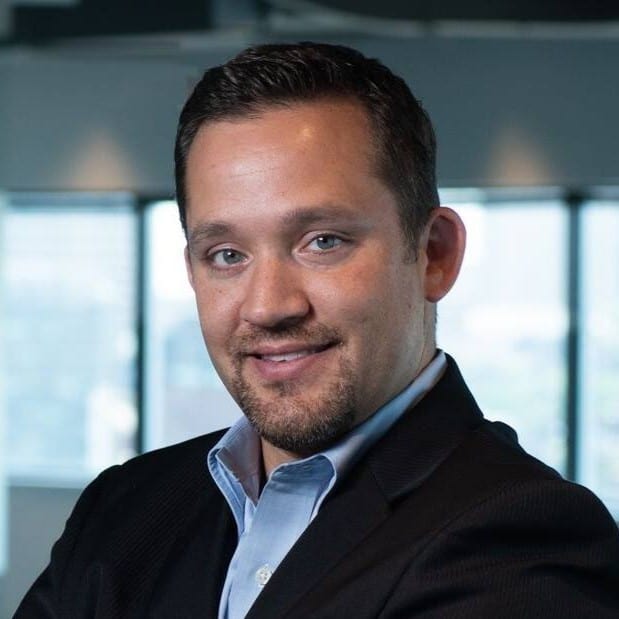 Dr. Alexander Shkolnik is co-founder and CEO of LiquidPiston, where he provides operational, strategic, and technical oversight toward developing and commercializing a new type of advanced rotary engine. Dr. Shkolnik holds a Ph.D. from MIT's Computer Science and Artificial Intelligence Laboratory (CSAIL), where he was the student team lead for MIT's LittleDog program, a DARPA funded effort to push the state of the art in high dimensional motion planning for legged robots, and was the recipient of an NSF Graduate Research Fellowship, as well as a postdoctoral researcher. He holds B.S. and M.S. degrees from Emory University in Computer Science and Mathematics with research conducted at the Georgia Tech neuro-engineering laboratory, and a B.S. from Emory in Neuroscience. Alexander has 44 patents issued or pending, and has authored 25 peer-reviewed journal and conference publications.
Have a crowdfunding offering you'd like to share? Submit an offering for consideration using our Submit a Tip form and we may share it on our site!
Source: https://www.crowdfundinsider.com/2020/06/163349-we-raised-the-fastest-reg-cf-in-history-here-is-how/