Volante Technologies and SIA to Support Instant Cloud-powered Payments Across Europe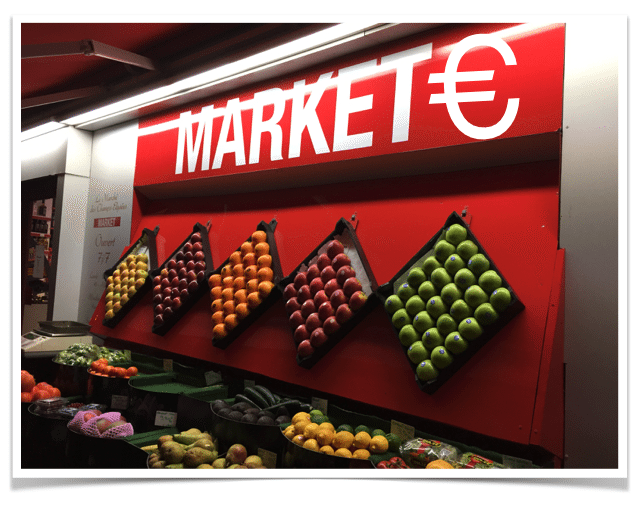 Volante Technologies, an established provider of Cloud-based payments and financial messaging, and SIA, a European hi-tech firm focused on payment services and infrastructures (controlled by CDP Equity), have teamed up to enable banking institutions, financial service providers to gain access to instant payments. This should help with increasing the adoption of virtual payments across Europe.
Volante's Cloud-enabled SEPA Instant Payments as a Service and the high-speed, secure and low-latency network infrastructure SIAnet should allow European banking platforms and financial institutions to easily access the EBA Clearing's pan-European real-time payment system RT1 and the TARGET Instant Payments Settlement (TIPS) service of the Eurosystem (the ECB and national reserve banks in the Eurozone).
Through the partnership, banking and financial service providers will be able to send and receive payments within seconds for a maximum amount set at 100,000 euros per person/transaction. Transfers may be carried out 24 hours/day, 365 days/year, which is consistent with the SEPA Instant Credit Transfer scheme of the European Payments Council (EPC).
Volante and SIAnet solution clients may benefit from efficient Cloud payments processing as a service and the resiliency and robustness of the network infrastructure. The service is also extensible along with a range of payment types and schemes, such as the SEPA Credit Transfer and SEPA Direct Debit.
Domenico Scaffidi, VP, Global Industry & Regulatory Affairs, Volante Technologies stated:
"The number of payment schemes across Europe continues to climb. Our combined proposition dramatically speeds up the process of connecting to these pan-European payment systems and platforms. As we are already certified with SIAnet, banks can very quickly offer instant payments to their customers, and benefit from reduced project resource and implementation costs. The partnership will also enable joint customers to extend the service to other payment types beyond SEPA Instant Payments."
Cristina Astore, SIA's Northwest Europe and DACH Region Sales Director, remarked:
"The partnership with Volante Technologies is an important step in implementing SIA's strategy to develop instant payments for banks and financial institutions in Europe and we are fully committed to supporting the success of this initiative. As part of the SIA Partnership Program, we will enable Volante Technologies' customers to directly access the pan-European payments platforms by leveraging the integration between a leading network infrastructure and a cloud-based innovative solution."
Coinsmart. Beste Bitcoin-Börse in Europa
Source: https://www.crowdfundinsider.com/2021/06/176624-volante-technologies-and-sia-to-support-instant-cloud-powered-payments-across-europe/
Changing UK Cybercrime Patterns Outlined in PPC Shield Report
British individuals and businesses have been scammed for £5.7m in losses from just under 15,000 reported cybercrime incidents so far in 2021, research from click fraud prevention firm PPC Shield reveals. Malicious hacking, fraudulent use of social media accounts and email scams are the top methods, accounting for 43 per cent of all reported activity. Malware/viruses, personal hacking and extortion are also common.
The under-40 crowd has reported the most incidents this year with 5,000, suggesting scammers and hackers are predominantly targeting those used to juggling multiple social media accounts, email addresses and banking apps.
While corporate cybercrime only accounts for 10 per cent of reported incidents, the £1.9 million in damages are one-third of the total figure.
The effects take a mental toll. According to ONS data from the Crime Survey for England and Wales (CSEW), 72 per cent of victims said they had been emotionally affected by their experiences, with almost one third indicating a moderate to severe impact – mostly annoyance and anger. Ten per cent said they experienced anxiety, depression, fear and sleep disruption.
Four out of five offences (81 per cent) were committed by an individual (not an organization) that was unknown to the victim. According to Google, malware is being used less than at any point since 2007, but phishing websites have grown by 750 per cent. One in three folks who lost money learned through their financial institution.
When non-cyber assisted fraud is factored in, UK authorities have so far received 253,736 reports totalling £1.2 billion in losses this year. They have issued public warnings of phishing scams conducted over the course of the COVID-19 pandemic, with an increase in fraudulent text and calls to mobile phones, as individuals posing as bank employees, HMRC and even the NHS charging for fake COVID tests and track and trace.
PlatoAi. Web3 Reimagined. Data Intelligence Amplified.
Click here to access.
Source: https://www.crowdfundinsider.com/2021/07/178444-changing-uk-cybercrime-patterns-outlined-in-ppc-shield-report/