Virginia Supreme Court Grants Temporary Moratorium on Evictions
Virginia's Supreme Court has granted a request from Gov. Ralph Northam to temporarily stop evictions proceedings, extending protections for tenants who can't pay their rent through the beginning of September.
In a 4-3 ruling Friday, the court agreed to a moratorium on eviction proceedings through September 7, declaring that public safety concerns due to the coronavirus pandemic constituted a "judicial emergency."
"The ease with which the COVID-19 virus can spread, the risks associated with traveling to and appearing in the courthouse for those … with certain health conditions that disproportionately afflict the economically disadvantaged, and the inability of many citizens to access the courts remotely or to hire lawyers who can argue on their behalf, may 'substantially endanger' or 'impede' the 'ability of [tenants] to avail themselves of the court,'" the majority wrote in their decision.
Northam praised the decision on Friday. The Democratic governor had requested the moratorium in a July 24th letter to the court's chief justice, Donald Lemons, as congressional efforts to provide relief for renters stalled, allowing for the expiration of federal protections for Americans facing economic hardships due to the pandemic.
Virginia had used some $50 million in federal coronavirus aid to fund rent-relief programs.
"As the ongoing Congressional stalemate leaves hundreds of thousands of Virginians without federal housing protection or unemployment relief, this is a critical step towards keeping families safely in their homes," Northam said in a statement following the decision.
The court's moratorium begins on August 10, granting time for Virginia's legislature to take up potential relief efforts in a special session later this month.
In a dissenting opinion, the chief justice said relief efforts fell to "the legislative branch and its responsibility to provide sufficient appropriations to fund rent relief efforts and with the executive branch to effectively administer such programs."
"If there is to be a subsidy, it is properly the responsibility of the legislative and executive branches. The judicial branch should not put a heavy thumb on the scales of justice and deny property owners access to the courts and enforcement of their long-established rights under the law," Lemon wrote in his dissent.
Another dissenting justice, D. Arthur Kelsey, contended that a spate of evictions due to the pandemic did not constitute a judicial emergency, arguing that "the alleged inability of a tenant to pay rent" did not affect the operation of or access to courts.
Kelsey also argued that the decision infringed on the rights of landlords, taking away their ability to seek legal redress or action against non-paying tenants.
"It does not matter whether the landlord will eventually get paid everything that he is owed (a highly optimistic supposition at best) or whether he can collect future rents if the tenant becomes employed or starts receiving government subsidies. What the landlord wants is possession of his property. He does not want to continue in a breached lease against his will," Kelsey wrote.
Source: https://www.npr.org/sections/coronavirus-live-updates/2020/08/08/900464731/virginia-supreme-court-grants-temporary-moratorium-on-evictions?utm_medium=RSS&utm_campaign=coronavirusliveupdates
How The Great Recession Lead Me To Innovate Now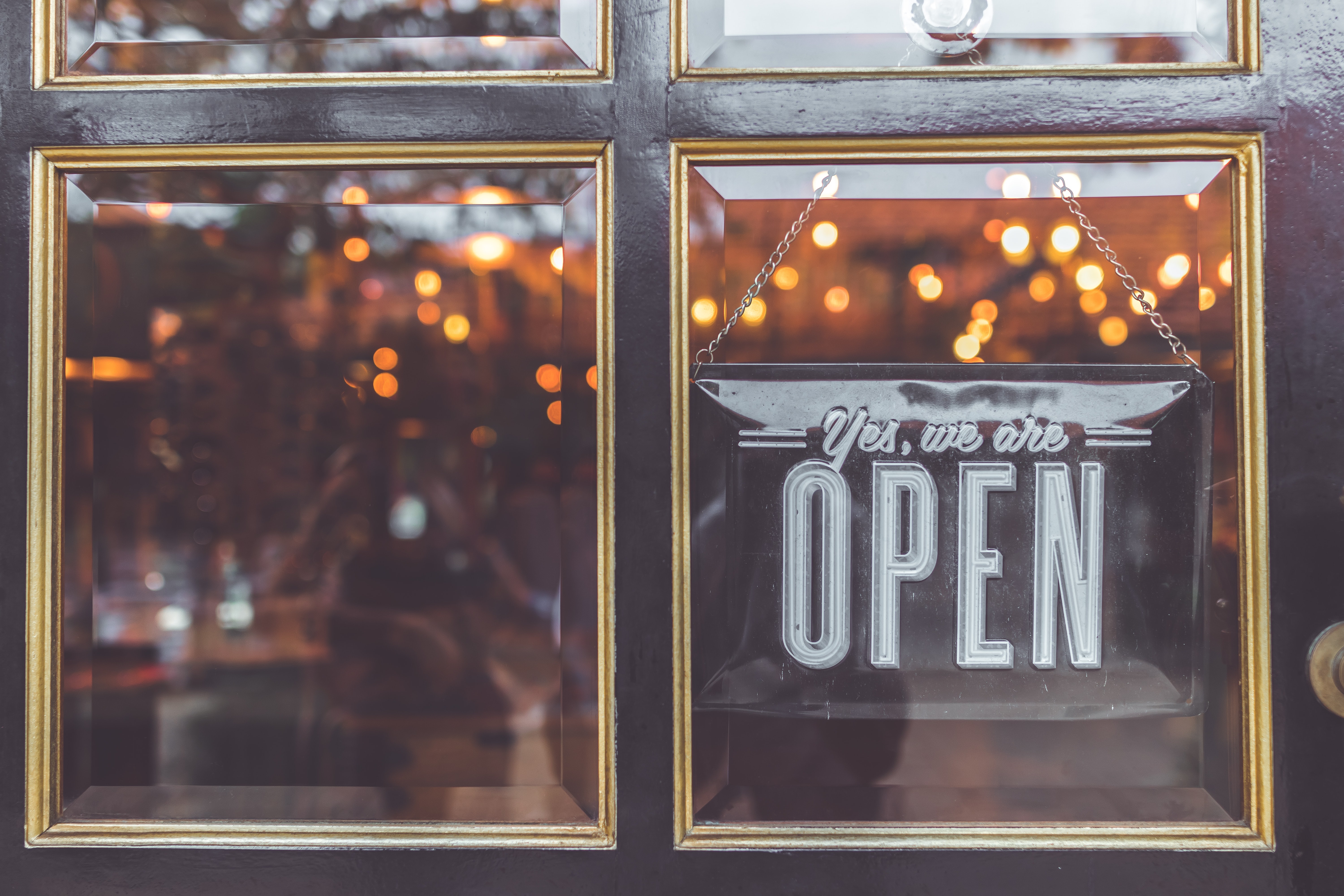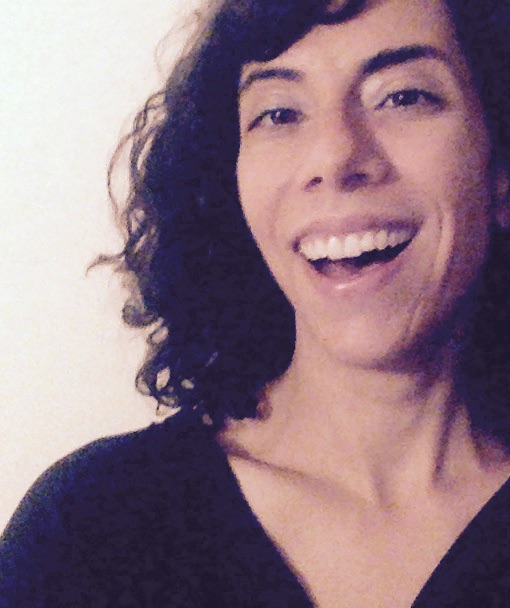 Nominee for "2020 Contributor of the Year – Women in Tech." I write about modern culture.
We all know startups are supposed to solve problems. And, 2020 has been a record-setting year for problems.
"Founders often hold too tightly onto solutions and too loosely onto problems,"- Michel Siebel, Y Combinator.
One problem is unemployment. It's estimated that COVID unemployment could be close to that of the Great Depression which reached 25%, according to Pew Research.
When shelter-in-place took effect in March in the Bay Area, and my projects got put on hold, I started actively networking for a new job. To do this from home, I've attended over 100 virtual events in the past six months. Like a lot of people, I've discovered new groups, events and resources in addition to re-connecting with my existing network.
The problem I kept hearing was: people wanted to work, but didn't have a job.
Then, people becoming depressed looking for jobs can cause problems. (The New York Times gives tips on how to overcome job seeker depression.) And, finally, people losing skills and financial gains because they are not working are also problems.
When I took a digital detox at the end of June, I thought about these problems and my own unemployment problem. I reflected on doing my best to make intros which got a few people new work, but I, myself, had not been successful in securing a job.
(I spoke more about the detox in my Hacker Noon Noonies interview here.)
I thought back to my first freelance marketing client during The Great Recession, a fashion designer who paid me in clothes. While I had done other work-trade gigs before (a resort in Hawaii, a farm in France, ashram in New York and more), this was the first one I was using my marketing skills to help a solopreneur. Adding to my wardrobe was a definite plus, too.
In July, as my solution to the unemployment problem, I launched THE WISHERIE. I used my barter experience plus my marketing (10 years) and community building experience (got to #12 on Amazon's New Adult Book Bestseller List) to develop the plan. It's a remote, barter network for professionals and business owners that have time, are stuck at home/life, and want to be productive with their many skills.
THE WISHERIE is a different type of start-up. First, it's a side project for me, while continuing looking for a job. Second, it's solely based on donations and bartering. Third, I call it a pop-up startup because I have the goal of helping 20 professionals get new barter projects by Dec. 31, 2020. I would consider future options if we meet this goal and response gains (financial) momentum.
In short, THE WISHERIE is a referral-based barter network, rooted in the passion economy and improving mental health. I'd like to share the evolution of THE WISHERIE broken down into four strategic steps that I recently did for a job application:
Research: From March – June, I heard from a lot of frustrated people in my network that they wanted to work. While I did my best to make quality introductions, I felt frustrated I could not help them. I also felt frustrated with the rejections I had been getting.
Planning: In June, after a digital detox, I developed a plan for a pop-up startup project with my goal to help 20 people by Dec. 31, 2020 secure barter projects. The goal is to help beat job seeker depression, help small businesses and create new opportunities. I came up with the name "Wisherie" because people are wishing for easier times and I wanted the community to tell us what they need and wish for to make it through the pandemic.
Launch: In July, I secured the domain Wisherie.co and built the website with forms for seekers and businesses to express their needs. I also created a plan, brand book and calendar for THE WISHERIE. In late July, we completed the first barter project. I traded copywriting for WordPress consulting based on a contract with deliverables and dates.
Community: Presently, I send out THE WISHLIST, our weekly email newsletter for THE WISHERIE. In addition, I also hold BREAKFAST PIZZA, our virtual networking event. We've been featured in Virtual Mojito and had the founders of ConversationExchange and NOMAWO speak at BREAKFAST PIZZA. Talented professionals seeking opportunities in marketing, copywriters, branding, creative, UX/UI, and web development make up the majority of the community presently.
Lastly, while I have worked with many early stage startups in my career — not one was a six-month project, based on donations or had a budget as small as mine. In addition, I don't provide any job guarantees, shady subscriptions, or tax advice. THE WISHERIE is unique in many ways and is built on referrals and reciprocity to provide one solution to the unemployment problem we are currently facing. Bartering is not for everyone, but it's something worth trying to get unstuck and move forward. You never know who you will meet.
**To learn more about how to participate or be featured, write us today: hello@wisherie.co.
(P.S. I've been nominated for two of Hacker Noon's awards and would appreciate your support for "Contributor of the Year, Women in Tech" and "Indie Tech Journalist of the Year." Thank you!)
Also published here.
Subscribe to get your daily round-up of top tech stories!
Source: https://hackernoon.com/how-the-great-recession-lead-me-to-innovate-now-ac153tsc?source=rss
President Of Guatemala Tests Positive For COVID-19
Guatemalan President Alejandro Giammattei said Friday he's tested positive for the coronavirus. Giammattei made the announcement to Sonora, a local radio station.
He said he feels well, is showing typical symptoms of high fever and body aches and has been treated at the Centro Medico Militar, one of the hospitals designated to treat COVID-19 patients in Guatemala City.
In a live appearance on the Guatemalan government website, Giammettei said he's following his doctor's recommendations, "resting and isolating myself from all public activity," though he said, "your government continues to work."
Giammettei said he's asked his entire cabinet to be tested and to work remotely.
The Central American country closed its borders with Belize, Honduras, El Salvador and Mexico as well as its international airports on March 16.
Giammettei's announcement came on the same day that Guatemala reopened its borders, the International Aurora Airport in the capital, and Mundo Maya International Airport in the northern part of the country.
The Ministry of Health announced new travel protocols, asking that everyone older than 10 seeking to enter the country present a COVID-19 negative test result taken at most 72 hours before arrival.
The ministry is also making face masks, social distancing and hand sanitizing mandatory at the ports of entry. If a foreign traveler presents suspect symptoms upon arrival, the traveler will be denied entry; a local traveler will be isolated.
The small country with a population of less than 20 million has 84,344 confirmed COVID-19 cases and 3,076 deaths, according to the Guatemalan Ministry of Health.
Giammettei was elected president last year. He is a former prisons chief who has butted heads with President Trump over immigration.
Giammettei joins the ranks of other world leaders who have tested positive for coronavirus, such as Jair Bolsonaro of Brazil and Boris Johnson of the U.K.
"I ask for your prayers," said Giammettei on his live remarks. The 64-year-old president has multiple sclerosis and walks with the help of a cane.
Source: https://www.npr.org/sections/coronavirus-live-updates/2020/09/18/913693550/president-of-guatemala-tests-positive-for-covid-19?utm_medium=RSS&utm_campaign=coronavirusliveupdates
How Covid 19 has changed the education system in the world
A matter of weeks
The COVID 19 pandemic has quickly seeped into our lives and left its mark on all daily activities. It barely needed a couple of days to change the way we did things completely. Education is one sector that underwent drastic changes as a result of the pandemic. After almost every country in the world initiated large scale lockdowns, students and teachers had to change their entire model of education. At the beginning of March 2020, alerts sounded on the developing spread of the COVID-19 infection. At that point, just China and a small bunch of schools in other nations were upholding social distancing by ending school procedures.
By the middle of March, 120 nations had shut down schools around the globe. This affected around a billion children who were about to witness the most extended holidays of their lives. In the beginning stages, circumstances were higher, particularly in the most intensely affected nations such as China, South Korea, Italy, and Iran. However, as the virus spread rapidly in more countries day by day, almost all countries adopted the online learning method. These progressions have entirely caused a level of burden, but also incited new models of development in education.
Though the school kids could use the breaks, more serious academic courses could not afford such a long gap. Therefore, the modification from in-class learning to online learning became a quick process in a matter of weeks. Schools, universities and colleges had demanded for quite a long time that web-based learning was not for them. With the COVID pandemic, out of nowhere, schools had no option but to adopt a quick change. In less than a month, the idea that faced a stiff resistance unexpectedly became relevant and even necessary.
The need for revolution
Education is a realm that has restricted or rather did not require modification and change for several centuries. The conventional models of college and school that we see today have been practically the same since the beginning of civilisation. Like all the other sectors, education too could use a bit of improvement and revolution. This much-needed change came about when the countries adopted strict measures against the pandemic. The termination of school procedures appeared to introduce a suitable solution for implementing social distancing in smaller populations. Such strategies forced schools and colleges to adopt the online mode of teaching quickly.
Schools immediately understood that the sudden interruption in their programs could have drastic and long-lasting effects. China is one nation where the education system proceeded with paying little heed to class terminations. It continued easily through web and distance learning. In February, many schools in Hong Kong began to teach from home by means of creative applications. In China, 120 million Chinese gain admittance to learning material through live transmissions.
Countries all over the world adopted similar arrangements for schooling. A school in Nigeria quickly reaped the maximum benefits out of the standard web-based learning devices like Google Classroom. They used live video instructions to carry on with the lessons. Likewise, understudies at one school in Lebanon started utilising internet learning. Even subjects like physical instruction became useful and enjoyable through online learning. The children shot and sent over their home video recordings of athletic practice and sports to their instructors as schoolwork. Furthermore, this pushed them to learn new technical skills.
The undesirable effects
The change in the mode of education has adverse effects only on the underprivileged sections of society. The availability of internet connection varies among each family. Technological devices are not available to all children everywhere around the world. Many in the developing nations did not have access to high data transfer capacity web, or even to cell phones. They have less open doors for learning at home, and their break of school may introduce financial weights for the guardians. The families may confront difficulties finding delayed childcare, or even sufficient food without school dinners.
As school terminations extend beyond what we can predict, the opportunities for education also decrease. The other choices, like distance learning, stay far off for those without the necessary means for it. This may bring on additional misfortune in human capital and lessened financial chances. The educational institutions too have their share of challenges. They soon realised that they required the students more than the students wanted them. Even in the early months of online learning, college students all over the world started scrutinising the institutions. They began examining the integrity of their training and requesting a reduction in tuition fees.
The interruption brought about by the COVID illness exposed the way that institutions were not providing authenticity. On the other hand, teachers have put in a colossal measure of work to keep up the curriculum with the new method of learning. However, the disruption in regular fee structure will also have an adverse effect on their income. Even after the situation gets better, the school Guardians would prefer not to send their youngsters to class. Schools will not be able to afford such a long term halt in procedures.
The bright side
During an emergency, adaptive educational methods can uphold pandemic prevention protocols in no small extent. The young kids do not have to witness how their world has changed due to the privilege of learning from home. Furthermore, the schools can be transformed into emergency treatment centres during an emergency. All it needs is proper arranging, especially during the stages of adapting and healing. Moreover, online learning prompts them to cope and keep up some regularity during an emergency.
We can hope that the students will recover from this lapse rapidly and with some helpful new abilities. Without a doubt, they have acquired distance education abilities and more profound command over digital devices. Also, in some low-limit situations, quite across areas of Sub-Saharan Africa, schools are regularly the main perpetual government structures. In provincial towns, they can quickly take the role of an emergency crisis response centre. If used properly, the new method of teaching can be one of the few positive outcomes of the pandemic.
Nidhia Sebastian is an English literature graduate who looks forward to a career that complements her passion. Her never-ending love for language has brought her to creative writing. Having an open heart to knowledge is what leaves her with a thirst to explore the world. She believes in living life to the fullest and hopes to convey the same enthusiasm through her words.