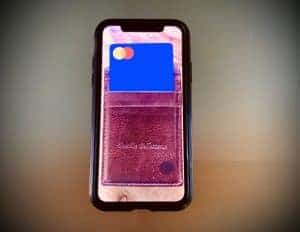 UAE-based BankOnUS, a major financial services aggregator, has introduced an AI-powered app that aims to offer reliable and cost-effective financial solutions.
The app allows users to access several different financial products and services from one wallet or interface.
As mentioned on BankOnUs' official website, the platform allows users to compare different credit cards, loans and bank accounts offered in the UAE. BankOnUs' services allow customers to find the lowest rate loans and bank accounts that meet their specific requirements.
The Fintech firm states:
"Our mission is to become the most reliable platform for personal finance and insurance in the UAE …Our vision is to have you bank on us for all your personal finance needs. Our platform allows you to easily compare multiple policies side-by-side [so that you can view] the benefits and advantages of each policy … empowering you to make your own informed banking decisions."
Dhruba Jyoti Sengupta, Co-founder at BankOnUs, noted that the financial services sector now provides many different services and the Fintech industry is also making progress. Financial technology is transforming the financial services ecosystem and customers are looking for reliable information, transparency and effective solutions, Sengupta said.
Sengupta added:
"With the launch of the BankOnUs app, we are personally empowering our customers with all the information required to make their financial purchases suiting their lifestyle and needs. Our objective is to provide simplified solutions to the consumers while introducing technological innovations into a single marketplace."
The UAE has become one of the leading financial centers or hubs in the MENA region. The central bank of the UAE recently released updated regulatory guidelines for digital payments or stored value facilities.
UAE bank account service NOW Money has partnered with Visa to offer low-Income customers in the Gulf Region access to a full service digital banking solution.
Nasdaq Dubai recently welcomed the listing of a $600 million Sukuk by the Islamic Corporation for the Development of the private sector.
Nearly 75% of payments in the UAE will be cashless by 2025 as the country prepares for a post COVID business environment.
Source: https://www.crowdfundinsider.com/2020/11/168829-uae-based-fintech-bankonus-introduces-ai-enhanced-financial-and-insurance-services-comparison-app/