Top Spacetech Startups in India Shaping the Future
India is evolving and developing space missions like Chandrayaan, Mangalyaan, PSLV, SSLV and more to be among the top Spacetech countries in the world.
The global space market size is about $350 Billion of which India is holding out only 3%. The share of rocket launch service is 2%, the manufacturing of satellites is close to 5%, the share of space application services is 45% and ground equipment is 48%.
So, the government body ISRO has asked private organisations to openly take part in space missions and use India's resources.
The Spacetech startups are enthusiastically coming out and helping India achieve targets that were difficult or weren't thought of before. So, we have listed down the top Spacetech Startups in India paving their way into space through path-breaking technologies across launch, communication, and satellites and massive investments:
Pixxel


It is an Indian space-technology start-up started by Awais Ahmed and Kshitij Khandelwal in February 2019. It was Asia's only space startup to qualify for the 2019 Techstars Starburst Space Accelerator in Los Angeles.
In December 2020, the startup had also partnered with NewSpace India Limited (NSIL), the commercial arm of India's premier space agency ISRO, to launch Pixxel's remote-sensing satellite on an ISRO PSLV rocket.
It recently received funding of $7.3 million (Rs.52.8 crore) from Techstars, Omnivore VC and others. The company is planning of launching the 'World's highest resolution hyperspectral satellite constellation'.
Skyroot Aerospace


It is a Hyderabad-based startup started by Pawan Kumar Chandana and Naga Bharath Daka in January 2017. Skyroot Aerospace is the first privately-owned Indian firm to demonstrate the capability to build a homegrown rocket engine. It develops small satellite launch vehicles (SSLVs).
On 8 February 2021, Skyroot Aerospace joined hands with Bellatrix Aerospace to use the Orbital Transfer Vehicle of Bellatrix Aerospace with their Vikram series of Launch Vehicles.
Skyroot has raised $4.3 million, including from space and defence contractor Solar Industries, and is aiming to secure another $15 million in funding by 2021.
The company has been developing its first launch vehicle, "Vikram-I," expected to be launched by December 2021.
Bellatrix Aerospace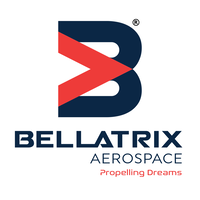 It is a Bangalore-based startup started by Rohan M Ganapathy and Yashas Karanam in 2015. It works on advanced in-space propulsion systems and rocket propulsion technologies.
Bellatrix Aerospace has raised $3 million in a Pre-Series A round led by IDFC-Parampara, StartupXseed, Karsemven Fund (KITVEN) and Survam Partners ( Suman Kant Munjal family office) at a post-money valuation of $ 10 million.
On 8th February 2021, they announced a partnership with Skyroot Aerospace to work on joint space missions.
With its lab in the Indian Institute of Science, Bellatrix had signed an MoU with Dhruva Space to work on joint space missions. Bollywood actress Deepika Padukone had invested in Bellatrix through KA Enterprises.
It is currently developing a 'space taxi', an orbital transfer vehicle (OTV), to be launched in 2024. The company will also be launching the rocket 'Chetak' by 2023.
Agnikul Cosmos


It is a Chennai-based startup founded by Srinath Ravichandran and Moin SPM in 2017. Recently, it had fired World's first fully 3D rocket engine, the semi-cryogenic rocket engine 'Agnilet'.
Agnikul was the first Indian space startup to enter into an NDA with the Department of Space (DoS) under the newly established Indian National Space Promotion and Authorisation Centre (IN-SPACe).
The start-up later managed to raise ₹23.4 crores (US$3.3 million) from investors and by the end of 2020, the company raised almost $4 million. AgniKul has also received investment from Anand Mahindra, whose amount was not specified.
It aims to develop and launch its small-lift launch vehicle namely 'Agnibaan' by 2022.
Dhruva Space


It is a Hyderabad-based startup founded by Sanjay Nekkanti in November 2012. It works on small satellites for the government, commercial, and academic markets.
At present, the company is working with ISRO and the European Space Agency (ESA).
Dhruv Space raised Rs 5 crores from Mumbai Angels (MA) Network and other external angel investors.
In 2014, Dhruva Space signed a deal with AMSAT India to develop HAMSAT-2, an amateur radio satellite. On 20 November 2020, Dhruva Space Entered into an MoU with Skyroot Aerospace to work on joint space missions.
So, these are the top Spacetech startups in India trying to outrun ISRO, NASA and SpaceX.
Coinsmart. Beste Bitcoin-Börse in Europa
Source: https://www.eletimes.com/top-spacetech-startups-in-india-shaping-the-future
Virgin Galactic unveils new spaceship for its growing fleet
Virgin Galactic has unveiled the company's first SpaceShip III in its growing fleet, VSS Imagine.
The spaceship showcases Virgin Galactic's innovation in design and astronaut experience. Imagine also demonstrates progress toward efficient design and production, as Virgin Galactic works to scale the business for the long-term.
VSS Imagine will commence ground testing, with glide flights planned for this summer from Spaceport America in New Mexico.
The livery design, finished entirely with a mirror-like material, reflects the surrounding environment, constantly changing colour and appearance as it travels from earth to sky to space.
Leveraging a modular design, the SpaceShip III class of vehicles are built to enable improved performance in terms of maintenance access and flight rate. This third generation of spaceship will lay the foundation for the design and manufacture of future vehicles.
As VSS Imagine begins ground testing, manufacturing will progress on VSS Inspire, the second SpaceShip III vehicle within the Virgin Galactic fleet. The introduction of the SpaceShip III class of vehicles is an important milestone in Virgin Galactic's multi-year effort that targets flying 400 flights per year, per spaceport.
VSS Imagine is unveiled ahead of VSS Unity's next test flight, which is planned for May 2021.
Michael Colglazier, CEO of Virgin Galactic, commented: "Today we unveiled our SpaceShip III class of vehicles, marking the beginning of the Virgin Galactic fleet. VSS Imagine and Inspire are stunning ships that will take our future astronauts on an incredible voyage to space, and their names reflect the aspirational nature of human spaceflight. Congratulations to our dedicated team who worked so brilliantly to achieve this milestone."
Richard Branson, founder of Virgin, added: "Virgin Galactic spaceships are built specifically to deliver a new, transforming perspective to the thousands of people who will soon be able to experience the wonder of space for themselves. As a SpaceShip III class of vehicle, Imagine is not just beautiful to look at, but represents Virgin Galactic's growing fleet of spaceships. All great achievements, creations and changes start with an idea. Our hope is for all those who travel to space to return with fresh perspectives and new ideas that will bring positive change to our planet."
Share This Article
Subscribe to our FREE Newsletter
Related Articles
Most recent Articles
Coinsmart. Beste Bitcoin-Börse in Europa
Source: https://www.aero-mag.com/virgin-galactic-unveils-new-spaceship-for-its-growing-fleet/