The Best VoIP Phone Services (In-Depth Review)
Disclosure: This content is reader-supported, which means if you click on some of our links that we may earn a commission.
The best VoIP phone services create exceptional customer experiences. And exceptional customer experiences work wonders for your bottom line.
Imagine this: a potential customer calls the sales number listed on your website. Six states away, a personal cell phone rings. Your sales person picks it up, answers a few questions, and closes the sale.
Within a matter of seconds, that potential customer turns into a paying customer rather than being transferred from employee to employee, wasting their time and testing their patience.
With the right VoIP service, you can streamline and automate the customer journey, resulting in more money for less work. Furthermore, these services are easy to set up, easy to use, and most of the leg work happens behind the scenes.
But choosing the right service feels like a daunting task. With countless options out there, how do you decide which one's right for you?
If you're not sure how to answer that question, you're in the right place. In this article, I cover how to choose the right service for your needs, the different types of VoIP services, and my top recommendations.
Let's dive in!
The top 6 options for VoIP phone service:
How to choose the best VoIP phone services for you
With countless VoIP service providers to choose from, finding the perfect solution for your business isn't always easy. To make things easier, I want to share the criteria I considered when making this list and some must-haves regardless of the company you choose.
You can use these to help narrow things down as you go through the process.
Deployment options
Some VoIP phone services work with the hardware you already have, while others require proper installation. In some cases, you may need to buy an adapter or something else to enable the system.
But others are as simple as a mobile app you download on your phone.
So, carefully consider the amount of time and the level of support you have when making a decision. The simpler the system, the easier it is, and the less support you need to get things up and running.
The size of your business
Most VoIP phone service providers charge per user per month.
And while some offer discounts if you have a large team, those prices can quickly add up and get expensive.
So it's essential to understand how many users you have and how to get the best deal with the features you need at a reasonable price point.
Phone call capabilities
It's important to consider the phone call capabilities you need because each provider offers different capabilities at different price points.
Do you need automatic call rejection, call forwarding, or caller ID? What about voicemail, voicemail transcription, and hold music?
You may also want to consider other capabilities like:
Call forwarding and routing
Automatic attendants
Phone number types
Extensions
Blocking and auto rejections
Voicemail to text
Call recording
Call history
Instant responding
Custom greetings
Make a list of everything you need so you can choose the right provider and the right plan.
Other forms of communication
Most VoIP providers also offer other forms of communication like SMS messaging, document sharing, online faxing, and video conferencing.
However, they may not all be available on basic plans.
With that said, you may not need all of them, either. So, carefully consider the additional forms of communication you need your team to have.
Reliability
Your internet, VoIP provider's uptime, and power source affect the quality of your phone calls.
With reliable, high-speed internet, you probably won't have any issues. But what happens if the power goes out?
If you use your mobile device, you're probably fine.
But desk phones aren't. However, some come with battery backups that may last up to a few hours. So, make sure this is an option if you rent or buy hardware from your VoIP service provider.
Furthermore, some VoIP providers offer network monitoring that lets them switch to wireless backups if wired data links fail. And you should also expect nothing less than 99.99% uptime, as well.
The different types of VoIP phone service
Device-based
For this type of service, you need to buy an adapter from the service provider and connect it to an existing phone (or a phone they provide).
Software-based
These services are desktop programs. Skype and Google Talk are two good examples. You have to install the program and connect to the internet to use them.
However, most providers offer cloud-hosted and software-based systems.
Cloud-hosted
Cloud-hosted VoIP, or "virtual private-branch-exchange" (PBX), services are available as well. The only hardware you need is a networking router or switch and the provider handles the rest
This includes mobile VoIP services, too. These mobile apps run on Android and Apple devices through cellular internet or a local Wi-Fi network.
All of the options on this list are a combination of cloud-hosted and software-based, with most offering both types of systems.
#1 – Ooma Review — The best VoIP phone service for small businesses
If you're a small business looking for a reliable, no-contract VoIP phone service, Ooma is a great choice. They provide everything you need (i.e. hardware, software, and know-how) so you can start using their services in as little as 15 minutes.
Everything is ready to go straight out of the box. And you can keep your existing phone number or swap it out for a new one — for free.
Ooma offers 35 powerful features, including:
A mobile app
Virtual receptionist
SMS messaging
Call blocking
Voicemail and caller ID
Unlimited calls in North America
One complimentary toll-free number
One direct-dial number per user
Furthermore, Ooma has an excellent customer service team ready to help you get up and running, navigate snags, and create a seamless experience for your customers.
However, the service is missing more advanced features. But it's incredibly affordable and accessible for small businesses with a tight budget.
Plus, you don't have to worry about complicated contracts. Ooma's pricing is simple and straightforward with two business plans, including:
Ooma Office — $19.95 per user per month
Ooma Office Pro — $24.95 per user per month
Ooma Office is suitable for most users. But you can upgrade to the Pro plan if you need a desktop application, call recording, or higher usage limits.
#2 – Nextiva Review — The best VoIP phone service for remote teams
Remote teams face unique challenges. And they need a VoIP provider equipped with the tools and features required to conquer those challenges.
Nextiva is "made for business owners, not IT wizards" and built with remote teams of all sizes in mind. They offer solutions for small businesses, midsize businesses, and large enterprise companies alike.
Plus, their in-house customer service team is ready to help every step of the way.
Nextiva includes a wide variety of VoIP features, including:
Android and iOS applications
Unlimited text messaging
Customizable hold music
Multi-level auto attendant
Unlimited calls in the US and Canada
Free local OR toll-free number
Video and audio meetings
Internet faxing
Furthermore, you can make and receive business phone calls straight from your desktop, laptop, or mobile device. This service completely replaces an in-office phone system, empowering your remote team to stay connected.
Alternatively, you can use it in conjunction with your current phone system. So, it's also a great fit for call centers and non-remote teams, as well.
Nextiva offers simple and affordable pricing. Their plans include:
Essential — $19.95 per user per month
Professional — $20.95 per user per month
Enterprise — $27.95 per line per month
Nextiva boasts an "ultra-high uptime of 99.999%," with around-the-clock network monitoring and zero outages in 2019. With relatively reliable service, various essential features, and reasonable prices, their service is among the best.
#3 – RingCentral Review — The best VoIP phone service for fast-growth businesses
RingCentral is an excellent option for fast-growth businesses. They're the world's #1 business communications platform with plans and features for business communications as well as customer support.
Plus, RingCentral offers discounts depending on the size of your team. So, as your team grows (regardless of how fast), your phone service affordably scales to match your needs.
They promise 99.99% uptime, and they maintain countless global data centers. This means you get excellent coverage and phone quality wherever you are on the globe.
Furthermore, installation and setup are a breeze, thanks to RingCentral's step-by-step installation and intuitive admin panel.
You can set up new users from the admin panel, monitor service quality, and view your analytics all in one centralized place. Plus, you can even access it on the go.
Their services include features like:
Unlimited calls in the US and Canada
Voicemail to text
Team messaging
Document sharing
Unlimited text messaging
Unlimited faxing and conferencing
Call recording
Developer platform
Custom integrations
RingCentral's most affordable plan starts at $19.99 per user per month, making them a top contender for affordability.
Their paid plans include:
Essentials — $19.99 per user per month
Standard — $24.99 per user per month
Premium — $34.99 per user per month
Ultimate — $49.99 per user per month
While their basic plans are suitable for smaller teams, their Premium and Ultimate plans allow teams to create custom-fit solutions, regardless of how fast they grow.
#4 – Grasshopper Review — The best VoIP phone service for mobile teams
If your team works in the field, works from home, or works from anywhere in the world, Grasshopper is a smart choice.
It's a mobile (or desktop) app that adds a business line and an integrated phone system to your employee's phones. So, they don't need to carry around two phones or be present in the office to message customers and accept business calls.
Plus, you can access and manage your entire phone system with mobile and desktop apps anywhere with an internet connection.
The best part is that Grasshopper integrates seamlessly with the phones you already have.
There's no need to buy any fancy equipment or go through the hassle of messy and time-consuming installations. It's as easy as picking a number and a plan, downloading the app, and configuring your settings.
Plus, with Grasshopper, you get access to intuitive, yet powerful, features like:
Business text messaging
Call forwarding
Voicemail transcription
Phone extensions
Online faxing
Custom greetings
Instant responses
Ruby Receptionist
And while Grasshopper doesn't automatically enable VoIP calling, you can quickly turn it on for free using the mobile app if you have poor cell service or prefer internet calling instead.
Their paid plans include:
Solo — $26/mo for one number and three extensions
Partner — $44/mo for three numbers and six extensions
Small Business — $80/mo for five numbers and unlimited extensions
Extensions can forward to any number you want. So, you can operate with three employees using Grasshopper's solo plan.
This is a breath of fresh air instead of per-user pricing with the other services on this list.
#5 – Verizon Review — The best VoIP phone service for large businesses
Known for the stability of its network, Verizon provides VoIP business features for medium and large-scale businesses. However, it's overkill for most small companies and very expensive compared to other options on this list.
Furthermore, it's most suitable for businesses that need to be available for customer calls, route calls to the right teams/people, or respond quickly to customer requests.
Verizon's VoIP phone service includes 45 features, including:
Customized hold announcements/music
A virtual receptionist
Complete call history
Administration web portal
Make and receive calls on your phone
Visual voicemail features
Call transfers
Do not disturb mode
Inbound caller ID
Selective call rejection
Instant messaging
You can purchase or rent desk phones through Verizon or purchase a converter to continue using your current equipment.
Furthermore, you get free access to mobile and desktop apps to access or manage your phone system from anywhere in the world. However, Verizon's services aren't available everywhere, so you may not be able to use their services.
Verizon business phone plans start at $35 per user per month plus any additional fees, taxes, or equipment charges. However, their pricing is confusing when you start reading the fine print. And you have to commit to a two-year contract, as well.
So, keep that in mind as you're making your final decisions.
#6 – 8×8 Review — The most affordable VoIP phone service
If you're looking for a basic, affordable VoIP phone service, 8×8 is a smart choice.
Their 8×8 Express Business Phone System plan starts at $12 per user per month (with a free trial). This low pricing makes it the most affordable option on this list.
However, with that low price point comes limited features. The Express plan includes:
Unlimited calling in the US and Canada
Global and direct toll-free numbers
Basic auto attendant
Ring groups
Call routing
Business SMS
And to access their more advanced features, you have to pay between $25 – $45 per user per month. Which… is more expensive than some of the other options listed here.
So I don't recommend it unless you go with the Express Plan.
Summary
My #1 recommendation for most small businesses is Ooma. It's affordable, reliable, and easy to set up in about 15 minutes. However, if you're looking for a large-scale solution, Verizon is your best bet.
Furthermore, Nextiva is perfect for remote teams, and Grasshopper is a simple, yet powerful, mobile app for small teams who are frequently out of the office.
If you're on a tight budget, 8×8 is the cheapest VoIP phone service, starting at $12 per user per month. However, it's features are limited.
Regardless of the route you go, don't forget to consider your requirements, budget, and the criteria we talked about as you go through the process of choosing the best VoIP phone service for your business.
Have you used a VoIP service provider in the past? What was your experience like?
They want to cancel their subscription? OK I don't need them!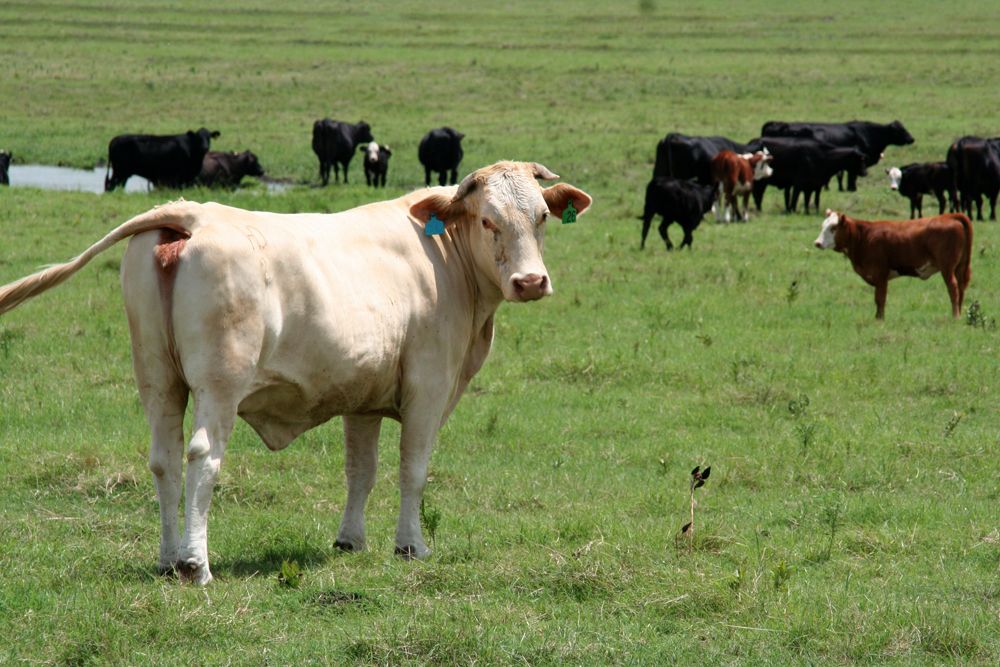 You are building a product and you put your hurt and soul into it. You're rewriting the details, crafting perfect pixel design, generating leads, ads campaigns, cold outreach, and publishing on all channels.
You present a perfect demo, onboard a new subscriber, and then he churns.
At that point you get mad and start making excuses:
"they don't understand the product"
"they were using it wrong anyway"
"their business sucks"
"I don't need them"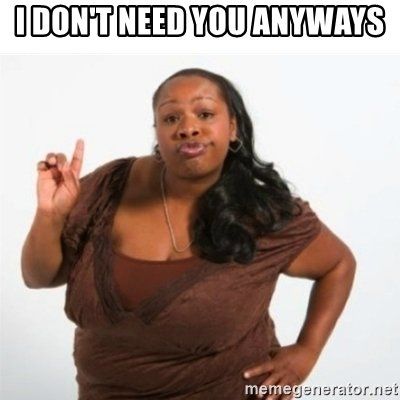 But honestly, YOU DO.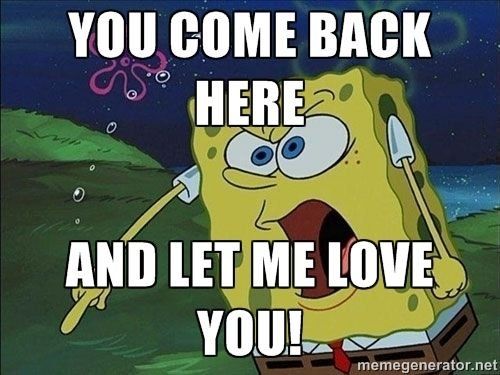 I went through the same process but eventually realized that:
A subscriber that wants to cancel the service actually tells me a lot about how the product can grow.
Once you reveal churn hidden opportunities, you can take action to prevent churn and make your way to the holy grail of negative churn.
It makes sense – positive growth depends on having CAC/LTV metric, it's as simple as that. You are already spending a lot of greens on CAC but how much are you spending to increase LTV?
Let's say you have 1,000 subscribers paying $10 monthly subscription = $10,000 monthly revenue.
Assume your monthly churn rate is 6% so the next month you will have 940 paid subscribers and $9,400 in revenue, and the month after that – 883 paid subscribers and $8,830 in revenue.
If you run the calculation until the end of the year, you will see that on month 12 your monthly revenue is $4,760. Let's see what happens to your LTV if you lower your churn rate from 6% to 1%: In the first month you will have the same $10,000, but at the end of the year your revenue will be $8,860.
Your LTV went from $4.76 to $8.86 -> that's a 86% increase!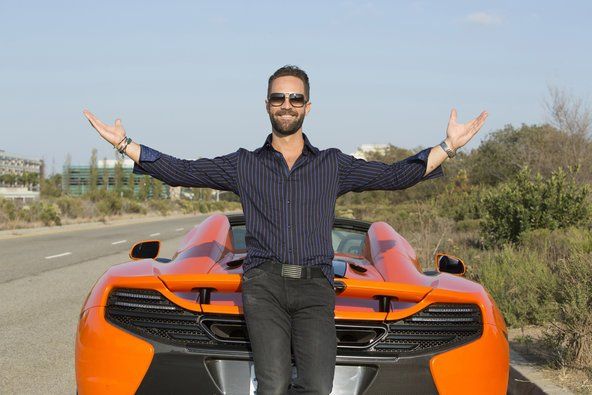 The article is written with love by me, the founder of Churndler.
Subscribe to get your daily round-up of top tech stories!
Source: https://hackernoon.com/they-want-to-cancel-their-subscription-ok-i-dont-need-them-6r1g3w5h?source=rss
Your analytics should tell you everything.
Tools like Google Analytics are incredibly valuable for businesses. Once you're setup, you'll have everything you need to analyze your performance data properly. Instead, many companies have realized that their analytics tools have introduced a lot of unexpected problems.
They're not getting the kind of value they need.
That's the good news. Most companies think their data is clean; that they're making good decisions with the data they have. Most of these companies are wrong; they just don't know it yet. This is why companies need analytics consulting. They don't know what they don't know.
Today, I'll show you how to find the right analytics consultant for your business.
4 Ways an Analytics Consultant Can Help Grow Your Business
Many companies make the wrong assumptions. Using a tool like Google Analytics, clients think all they have to do is drop the tracking code into their web pages, log into their account, and begin analyzing their data. It sounds easy, but it often isn't.
There's more to it than that.
This is why you need an analytics consultant. With the right consultant, you'll have the education you need to grow your business. You'll be able to pull insights out of your data using a variety of methods. Each of these strategies is important because they have a cumulative effect on your business.
Here are four ways analytics consulting can help you grow your business.
1. Exclude spam traffic via bots, scrapers, and spiders
How much of your traffic comes from real visitors? How much of it comes from bots, scrapers, and spiders? According to Imperva, almost half of all internet traffic is non-human. In 2014, Google introduced an obscure setting that enables you to filter out bots and spiders listed in IAB's Interactional Spiders and Bots list. This low-key setting is buried in Google Analytics, but it's incredibly important; many small businesses still aren't aware of this setting.
You'll also need help to filter out referral spam.
Referral spam is basically fake website hits; these bots, scrapers, and spiders land in your site. Site owners send their spam to your site. They hope you'll see these referrals in your Google Analytics account, clickthrough, and visit their site.
This junk traffic poisons your data.
It gives you false readings based on inaccurate data. Your site may be more or less profitable, depending on your visits-to-spam ratio on your site. This isn't something many businesses watch for in their analytics reports.
A good analytics consultant will consistently filter the variations of spam traffic (e.g., direct spam traffic, referral spam traffic, etc.) out of your reports, so you get a clear picture of your marketing performance.
2. Help you analyze your data properly
A lot of companies don't know how to analyze their data properly. According to Forrester, between 60 and 73 percent of a company's analytics data goes unused. Companies collect lots of data on customer activity, but they aren't using it, why?
There are lots of reasons.
Companies don't know what they have
Companies aren't aware of the value of their data
They don't know how to evaluate or analyze their data
Their data isn't available to those who can use it
There's too much data to go through and not enough time to use it
Think about it.
Right now, your company has valuable data about your customers. This is data you can use to attract more customers, lower expenses, grow faster, jump ahead of competitors, etc.
If you're unaware of the data, you can't use it.
A good analytics consultant will help you analyze your data properly, showing you what you have and how you can use it to grow your business.
3. Identify the list of problems you're trying to fix
Your data isn't as valuable without context.
If you know the problem you're trying to solve, you have a pretty good idea of the answers you're looking for in your data.
That's the problem though.
A lot of companies treat their analytics tools as a technology issue. They focus their attention on the obvious issues like hardware or software. They rarely treat their analytics as a question and answer tool. That's exactly what it is, though.
Target had the right idea when they started their analysis with a problem/question.
Remember the story?
"If we wanted to figure out if a customer is pregnant, even if she didn't want us to know, can you do that?" It's a creepy story that shows the power of questions and problems. A great analytics consultant will help you discover the issues you're trying to solve and the questions that need answers.
4. Focus your attention on the metrics that explain why
Analytics tells you what happened — what visitors did when they arrived on your site, the ads they responded to, what they read most often, etc. It doesn't tell you why visitors do the things they do. Understanding what is important, but it's more important to understand why something happens.
Focusing on the right metrics is the answer.
The right analytics consultant will help you answer the "what" — basically looking in the rearview mirror. But they'll also help you look ahead; They'll dig deeper, showing you the why behind visitor and customer behaviors.
Your analytics consultant should provide you with the education and support you need to squeeze more value out of your data.
How to Get Started With an Analytics Consultant
Avinash Kaushik has a three-step framework he uses to help analytics consultants support their clients. He calls it Data Capture. Data Reporting. Data Analysis. The nice part about this framework is the fact that it's easy for both clients and consultants.
Consultants can use each of these buckets to analyze your goals, objectives, and the results they want to accomplish with each.
You're basically goal setting with this framework.
Here's a closer look at each of these three buckets and the goals for each of these.
Data Capture: Work in this bucket is focused on audits or updating data capture methods (e.g., updating, editing, or customizing tags). This step is especially important because it determines the quality of what comes afterward. If you've done a good job with your data capture methods, you'll have accurate data and reporting you can use for your analysis.
Data Reporting: Your consultant sets up the reports you need on the intervals required. Your consultants help you identify the reports you'll need, and they provide you with the reports you need regularly.
Data Analysis: This is what Avinash calls an open-ended assignment, but it's one you've provided to your consultant. You're asking them to answer specific questions for you — your consultant should be able to show you what to measure, what your data is saying, what to do based on your data, and why you should do it.
Here's what this means for you.
You'll want to find an analytics consultant or agency that can handle all three steps in this framework. This also means you'll need a clear idea of problems you're dealing with ahead of time.
Measuring the ROI of Analytics Consulting Services
Many companies don't understand analytics.
If you don't understand analytics, that's okay; you just need to know whether you're generating a return on your analytics investment. According to Nucleus Research, analytics returns $13.01 for every $1 invested.
Your consultant should be able to calculate your return on analytics investment.
This obviously much easier if your consultant is focused on the data analysis bucket. Suppose they've made several data-driven improvements to your site over three to six months. Their recommendations have lead to an increase in revenue, profit, or a return on investment for you. They should be able to verify your return on investment using the worksheet I've linked above.
The good news is the fact that analytics, as a discipline, is data-driven.
Checklist For Finding the Right Analytics Consultant
Choosing the right analytics consultant requires a very different set of skills. If you're working with an independent analytics consultant, you'll need to approach this in one of two ways.
Choose a consultant with all of the skills needed to perform across all three buckets (data capture, reporting, analysis).
Choose an agency with analysts and implementation specialists needed to generate the results you need.
Here's a list of the skills needed for each of the three roles in your buckets. Avinash breaks these skills down in detail in his web analytics consulting framework post.
Here's a quick summary.
For the data capture bucket, your consultant should have the skills of an implementation specialist. They're experienced with tag managers; they understand data dimensioning and working knowledge of tracking variables.
With the data reporting bucket, your consultant should be familiar with report creation in your analytics platform; they should also have a master list of the custom reports you'll need for various options. It's also ideal if your consultant has a working knowledge of his own set of customizations.
For the data analysis bucket, your consultant should be a web analyst. Your consultant should be comfortable with advanced statistics and analytical techniques. They should be experienced in descriptive, diagnostic, predictive, and prescriptive analytics.
If you're working with an independent consultant, they should be an industry veteran with the skills I've listed above. If you're working with an agency, they should have employees with the skills for each bucket. If you have implementation specialists, you can handle data capture and possibly reporting.
Just make sure they're a fit for that role.
Conclusion
Many companies aren't familiar with analytics consulting. They're not entirely sure how analytics impacts their organization. That's okay, as long as the ROI is there.
Using a tool like Google Analytics, many companies assume that all they need to do is customize the tracking code, drop it onto their web pages, log into their account, and begin analyzing their data. It should be that easy, but it isn't.
There's more to it than that.
With most companies, their analytics data goes unused, they collect lots of data on customer activity, but they don't know how to squeeze value out of their data. Analytics consulting can help you evaluate your performance data properly. Choose the right team, and your data will tell you what you need to know.
10 Tips For Writing a Winning LinkedIn Headline
LinkedIn's 690 million members include 180 million senior-level influencers, 63 million decision-makers and 10 million C-level executives.
Hence, there are a lot of influential people on LinkedIn that have hiring power and purchase power. Whatever you hope to achieve from using the network, you'll want to make a good impression.
Your headline is the first thing that people see aside from your profile picture. It's how decision-makers will find you. It's how you get people to notice you and what will make them want to visit your profile to learn more. Thus, it's safe to say your headline is pretty important.
So, I thought I'd share my top tips for creating an effective headline with you. But, first, let's look at the basics:
What is Your LinkedIn Headline?
Your headline is the tagline that appears under your name on LinkedIn and at the top of your profile page. The headline used to be limited to 120 characters. But, here's some good news, LinkedIn extended the headline to 220 characters in 2020. So, you have a little more space to sell yourself, share your vision or whatever it is you'd like to express via your headline.
What Makes a Winning LinkedIn Headline
There are some important criteria for creating an impactful headline. The best LinkedIn headlines do the following:
Make Use of Keywords
Keywords aren't the only thing your headline should include. But they are key to helping the right people find your profile. Keywords can include your job title, skills and areas you specialize in. Place keywords towards the beginning of your headline and then expand with further information.
Express Your Value
Expressing you or your company's value means sharing more than the tasks you carry out. Your headline should be driven by the benefits of the services you provide and the kind of results you achieve. For example, rather than saying you do tax planning, you'd say you help businesses to save money.
Are Unique
A winning LinkedIn headline is one that stands out from the crowd. Think about how many people do the exact same job as you or offer similar services. You can give yourself a competitive edge and encourage more people to visit your profile by making your headline different.
Help You Meet Your Goals
You need to think carefully about why you're on LinkedIn and what you hope to achieve. This should inform what you include in your headline (and the rest of your profile). If you're not sure about what you can accomplish on LinkedIn or how to go about it, you may wish to speak with a social media consultant.
Now let's look in more detail at exactly how you can create a winning headline:
1. Get Inspiration
By default, LinkedIn uses your job title and employer as your headline. What a snooze fest. If you want to do better, the first step is to get inspired.
Search for people in your field or who have similar roles to you. Take a look at how they've formulated their headlines. See what appeals to you and what doesn't. Of course, you shouldn't just nab somebody else's headline. But, doing this will help you come up with ideas for how you want your headline to appear.
Also, pay attention to those who appear at the top of the search results for your industry. What keywords do they use? Note these keywords as they likely contribute to why these pros are doing so well in the search results.
2. Ask Yourself These Questions
When you decide to upgrade your LinkedIn headline to maximize its impact, it's a good idea to have a little brainstorming sesh. Here are some questions that will guide you when you're coming up with ideas:
How would you describe yourself to a new colleague if you only had five seconds?
What makes you different from others with the same job title?
Why should users click on your profile?
What are your most in-demand skills?
What are your biggest accomplishments?
What makes you unique?
3. Choose the Right Keywords
Include relevant keywords in your headline so that you appear in more search results.
To do this, you'll first need to think about who you want to find your profile on LinkedIn. A recruiter? A potential lead? Influencers you hope to connect with? And so on…
This will guide you in figuring out the right keywords to use. For example, you may include your specific skills or specialisms to get found by recruiters with the most relevant job opportunities.
In this example, we don't just have a "developer", nor do we just have a "chatbot developer", the user goes even more specific with the terms "Facebook Messenger Marketing" and "Automation Practitioner":
Whereas, if you're using LinkedIn to network and boost your authority, you may want to use broader terms. Your job role might be "Artworker" but in order to be found by more people, it'd be a very good idea to include the term "Graphic Design".
4. Include Your Unique Selling Proposition
Keywords alone aren't enticing enough to get users to visit your profile. State the value that you provide by doing what you do, in particular something that makes you stand out from the crowd.
There's a simple formula you can use to express this: I help X do Y by doing Z. Here's an example from an accounting consultant:
When she says "I help women build profitable businesses", she outlines the beneficial results of her work, not just the tasks that she performs. You should do something similar.
You can also use data to drive your point home. Here an email marketer shares the average results he achieves:
There are tons of relevant data points you could include to prove your value, such as the number of customers you've helped achieve a particular outcome or the results of an impressive case study.
5. Share Your Achievements/Credentials
When you make self-aggrandizing claims on LinkedIn, people will either think you're arrogant or full of it. Instead, you should go by the old adage, "Show don't tell". Show that you're great at what you do via your achievements or credentials.
What's your most impressive achievement? Have you won an award perhaps? Been featured on top media outlets? Sold a bunch of books? Grew a well-known company? Those are the kind of things you'll want to share.
This professional shares the fact that he's been a LinkedIn Top Voice honoree four times and sprinkles in some serious social proof by mentioning his work with Mark Cuban:
Furthermore, certain credentials that are recognized by people in your industry will give you clout. For example, in the marketing world it's good to be Google-certified, like this pro:
Share credentials relevant to your position to show that you're not just messing around, you really know what you're doing.
6. Use Natural Language
Keep your headline free of jargon, particularly if you're using LinkedIn for sales or lead generation. If a prospect doesn't understand what you're selling, you won't have much luck.
Similarly, make your job title clear and simple unless you're seeking a specific job role. Again, users you want to connect with may not understand what you do. Even if you think the term "Business Development Manager" is clear, trust me, simplifying it to "Sales Manager" is much more transparent.
Also, avoid buzzwords. After a time, every Tom, Dick and Harry will be using the same trendy terminology to describe their services. Thus, your words become meaningless.
And saying that you're a "Guru", "Ninja" or "Wizard" is a bit cheesy and old-fashioned. It won't help you in the search results either. When was the last time you searched for a ninja on LinkedIn or anywhere for that matter?
Try to use simple, everyday language to explain your role or value proposition. Here's an excellent example from a marketing professional:
Her target audience, small businesses, may not be familiar with or fully understand industry terms so she offers a straightforward, benefit-driven value proposition.
7. Don't Put "Unemployed"
Even if you're currently looking for a job, you shouldn't put "Unemployed", "Seeking New Opportunities" or similar in your headline.
The thing is, recruiters or companies aren't searching for the term "Unemployed" on LinkedIn. You only get a couple hundred characters for your headline, so it would be better to utilize that space for keywords that they are likely to search for, and your experience, specialisms, credentials etc.
You can show that you're looking for work on your profile instead. At the top of your profile, you'll see a section that says, "Show recruiters you're open to work".
Simply, fill in details about the type of role you're looking for and the location. You can even change the settings so that your current employers won't see that you're seeking work.
8. Share Your Mission
Maybe you're not looking to promote yourself. Perhaps, you're in the process of growing a startup or maybe you or your company are trying to achieve a wider goal that you want people to know about.
If this sounds like you, then you should definitely share your vision in your headline. In this example, the professional shares what he does "mass transit" but also why he does it "to reduce our carbon footprint and create a more connected community":
You could use a similar formula. Start with the what and then go into the why. If you're unsure about how to phrase your goals, you can always take inspiration from your company's mission statement.
9. Show Your Personality
Like with any other social media platform, users skim through their LinkedIn feed, groups and even search results at speed. So, you need a headline that's going to make somebody stop and take notice.
Get creative and use your headline to express your personality. Not only will it make you stand out but it'll also make your profile memorable.
Here's an example from an SEO manager with a quirky sense of humor:
Don't worry, though. You don't have to be the Kevin Hart of LinkedIn. There are other ways to express your personality via your headline. Perhaps, you want to project positive vibes or enthusiasm.
You could even share a little personal tidbit about yourself. Maybe you do PR during the day and rule at Settlers of Catan by night… This kind of thing will also help start conversations between you and new connections.
10. Keep Your Headline Updated
It's easy to set and forget your headline. But to get the most from it you need to keep it up to date.
Firstly, be sure to add new skills, achievements, career developments and so on when they arise. Your skillset will develop over time and your headline should reflect this.
Moreover, you may wish to test the impact of your headline and update it accordingly. When you make an alteration, keep an eye on the number of people who have viewed your profile.
With LinkedIn Premium, you can also see who has viewed your profile. Therefore, you can discover if your headline is attracting who you want to attract or your target audience.
Conclusion
You can use your LinkedIn headline to get noticed by influential professionals and encourage more people to visit your profile. A winning headline combines relevant keywords and your unique value proposition.
Don't forget to think carefully about who you hope to attract with your headline. And don't be afraid to sell yourself as long as it doesn't come across as too boastful.
Take the first step towards creating a great LinkedIn headline. Do some research to see what works well in your industry and brainstorm ideas for your own headline.