Subscription E-Commerce Platform ReCharge Scores $277 Million Through Series B Funding Round Led By Summit Partners, ICONIQ Growth, & Bain Capital Ventures
ReCharge, a U.S.-based subscription e-commerce platform, announced on Thursday it scored $277 million through its Series B investment round, which was led by Summit Partners, ICONIQ Growth, Bain Capital Ventures. Founded in 2014, ReCharge claims to be the leading provider of subscription management software for e-commerce. The company reported that merchants of all sizes have used its billing and payment management solutions to grow their businesses by increasing customer lifetime value and reducing customer churn.
"ReCharge has helped over 15,000 merchants launch and scale their subscription business. Be it a curated monthly box, recurring necessities or access to exclusive perks, ReCharge powers billions of dollars in annual processing for nearly 30 million consumers."
ReCharge further revealed that it helps brands to grow by allowing them to easily add subscription offerings to their business, ultimately turning one-time transactions into loyal, repeat customers. ReCharge has experienced exponential growth, doubling its processing volume each year for the past five years. ReCharge has now processed more than $5.3 billion in transactions and more than doubled annual recurring revenues from 2019 to 2020. Oisin O'Connor, CEO and Co-Founder of ReCharge, further stated:
"Whether you're a direct-to-consumer or an omnichannel brand, subscription solutions strengthen a brand's relationship with their customers and make it easy for consumers to make repeat purchases. Our partnership with Summit Partners, ICONIQ Growth and Bain Capital Ventures equips us with both capital and company building expertise that helps to solve new customer challenges and expand our reach through new products and services."
ReCharge is planning to use the funding to continue its growth and development.
Coinsmart. Beste Bitcoin-Börse in Europa
Source: https://www.crowdfundinsider.com/2021/05/175040-subscription-e-commerce-platform-recharge-scores-277-million-through-series-b-funding-round-led-by-summit-partners-iconiq-growth-bain-capital-ventures/
French Fintech Pennylane, which Provides Bookkeeping Solutions, Secures Investment from Sequoia Capital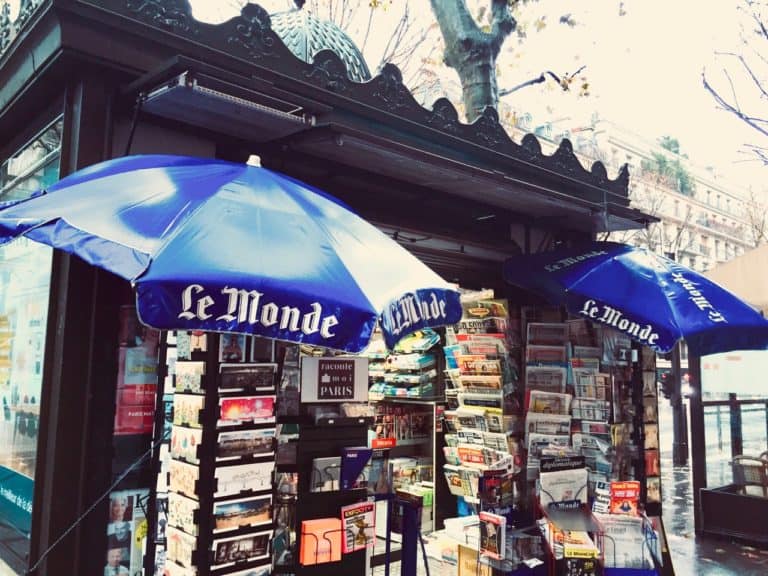 French Fintech firm Pennylane has acquired €15 million in capital in order to expand its bookkeeping and financial management services.
The Pennylane platform has been designed to allow SME owners to view all of their real-time financial data from a single dashboard.
Established in 2020, Pennylane has been able to generate $2.4 million in revenue. The company's management has also hired around 30 accountants and 15 application developers. The Fintech firm currently supports over 1000 SME clients on a daily basis.
The investment round notably marks the very first investment by Sequoia Capital in France. it has come after the firm finalized a $18.4 million round in January of this year.
Luciana Lixandru, Partner at Sequoia Capital, stated:
"We have met a lot of companies in the fintech sector in Europe. We are delighted to make Pennylane our first investment in France and to rely on this exceptional team so that all start-ups, VSEs and SMEs, can improve their collaboration with their accountant."
Sequoia Capital has been quite active in the Fintech sector this year.
As covered in April 2021, Indian Fintech Razorpay secured $160 million in funding from GIC, Sequoia Capital, Ribbit Capital, Matrix Partners, among others.
In February 2021, event outcome trading platform Kalshi acquired $30 million in capital via a Series A investment round led by Sequoia.
As noted by its management:
"Sequoia helps daring founders build legendary companies from idea to IPO and beyond. We spur founders to push the boundaries of what's possible. In partnering with Sequoia, companies benefit from 48 years of tribal knowledge from working with founders like Steve Jobs, Larry Ellison, Larry Page, Jan Koum, Brian Chesky, Drew Houston, Adi Tatarko, Julia Hartz and Jack Dorsey."
Sequoia-backed companies account for over 25% of NASDAQ's total value, the company reports. From the beginning, the "vast majority" of money the firm invests has been "on behalf of non-profits and schools like the Ford Foundation, Mayo Clinic, and MIT, which means founders' accomplishments make a meaningful difference."
Coinsmart. Beste Bitcoin-Börse in Europa
Source: https://www.crowdfundinsider.com/2021/06/176635-french-fintech-pennylane-which-provides-bookkeeping-solutions-secures-investment-from-sequoia-capital/