Sticky Space Laws: Why Versatile Legal Frameworks Can Accelerate Our Spacefaring Era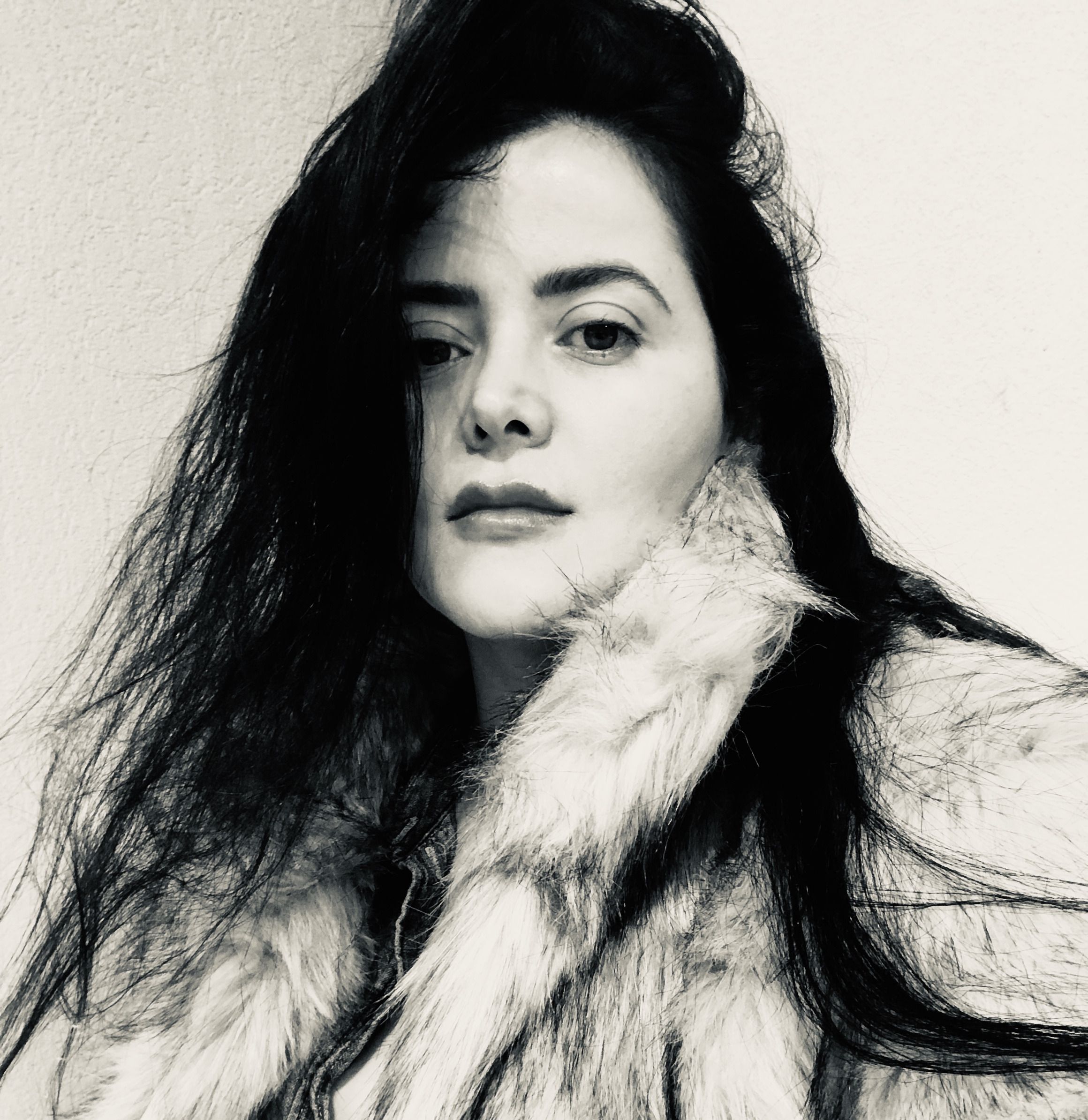 Spacefaring & quantum futures. Research conducted & personal views expressed are my own.
It's easier to write about the engineering of space tech than it is about the complex and nuanced areas of national and international laws. I am not an attorney or a legal scholar. I parse on occasion some of the conversations among legal circles about space. In February 2021, for example, the Dubai International Financial Centre -DIFC Courts announced a Courts of Space Initiative to focus on commercial disputes. The DIFC Courts and the Dubai Future Foundation – DFF followed the announcement shortly after creating an international working group for legal scholarship and thought leadership. The working group seeks the creation of a Space Dispute Guide for commercial space-related activities.
It surprises me that although most legal discussions diverge on the actual issues, they converge on the need for urgency. National and international legal frameworks do not advance at the same pace as space technologies and commercial enterprises. Fundamental legal questions continue to intersect and remain unaddressed. These legal gaps are especially evident for in-orbit satellite servicing, in-situ resource utilization – ISRU, removal of space debris, space traffic management, deep-space robotic exploration, and many other areas for space travel, research, and exploration. There's a noticeable stickiness in space jurisprudence at the international and national levels across the globe. This stickiness pales compared to the type of legal frameworks that currently facilitate and accelerate public-private alliances in other deep-tech industries. I cannot help but ask myself, why isn't there a renewed sense of commitment across the world to address the legal issues about space business and exploration?
Fortunately, I had the opportunity to sync up with two accomplished experts this month in space law who offered insights about the cost of sticky space laws in their geographies. This article sums up our conversations. I hope that by reading it, you can also notice some of the gray areas and ultimately the upside of sound legal frameworks to help us embrace our future in outer space.
Elisa González Ferreiro is an attorney, legal scholar, writer, commentator, and analyst with a doctorate in law from the Universidad Complutense de Madrid, focusing on space law. Originally from Madrid, Elisa serves as President of the Asociación Española de Derecho Aeronáutico y Espacial – AEDAE (Spanish Association of Aeronautics and Space Law). She is also Co-President of the International Aeronautics and Space Law Division at the Ilustre Colegio de Abogados de Madrid (Illustrious Bar Association of Madrid), whose creation dates back to 1596.
Elisa has a visceral understanding of the nuts and bolts of space law as a frequent speaker and scholar. Spain has a long history in space activities, including being a founding member of the European Space Agency – ESA and one of its top significant contributors and supporters of space exploration missions and Earth observation programs. Elisa undertook her doctoral dissertation about the international legal aspects of the International Space Station as it was undergoing construction.
Elisa González. Madrid, Spain. April 2021. 
Ruvimbo Samanga is an attorney, legal scholar, and policy analyst with a master's degree in International Trade and Investment Law. Calling Bulawayo, Zimbabwe's second-largest city, as home and base, Ruvimbo works as a Consultant for the recently established Zimbabwe National & Geospatial Space Agency – ZINGSA and the United Nations Economic Commission for Africa – UNECA. She has been awarded prominently for her leadership in the emerging African space economy. Ruvimbo was part of the first African team and winner of the 2018 International Manfred Lachs Space Law Moot Competition, which dealt with planetary defense issues and liability for damages caused in outer space.
Ruvimbo is also currently a Research Fellow at the Open Lunar Foundation. She co-hosts the podcast and blog newmoon. She volunteers at the IAF Space Traffic Management Technical Committee TC.26 and the Subcommittee of New Technical Regulations.
Ruvimbo Samanga. Bulawayo, Zimbabwe. April 2021.
What are the challenges and sticky legal situations in your respective countries?
Elisa: 
Many countries have their national space frameworks and policies, especially a National Space Law, with laws, regulations, and licenses that support national exploration and usage of outer space, including public and private actors. The principal concern among legal scholars and practicing attorneys in Spain right now is the suitability of our national legal framework for activities in outer space and having a national space agency. Space activities are channeled by different ministries and inter-ministerial commissions. The Spanish government can conduct activities in outer space. Still, there is no national framework to regulate local and foreign commercial stakeholders seeking to conduct space-related activities in the national territory. We don't have a National Space Law for space activities and we don't have clarity about which Ministry could grant licenses and contracts. I participated, for example, in a draft bill at the Spanish Ministerio de Fomento (Ministry of Development). Although the draft was met early on with interest, it didn't pick up as it could. It is unfortunate because mainland Spain and the Canary Islands are both situated nearby bodies of water and may offer competitive geographic locations for suborbital spaceflights and small satellite launches. Based on the recent release of data about the national budget in Spain, I trust that we will see progress towards a National Space Law in due course.
Ruvimbo:
Many of the first-generation space laws were drafted with two countries in mind, mainly the United States and the former Soviet Union. And the stakeholders were primarily governments even for many decades after. These treaties and laws could not envision or anticipate private actors, space tourists, lunar mining, etc.
In Africa, the power of enabling national space policy is left out from many legal discussions. In particular, why it's essential to start the road towards a space program and space policy, especially one that speaks to the private sector and education. How do we make sure that we're upskilling and reskilling the population and creating a critical mass of individuals that benefit and contribute to this new industry? I favor the countries that begin with a policy because it informs internal and external stakeholders. As a startup entrepreneur, I would like to know the specific needs of the space agency, for example, geographic information services, and how my startup can provide innovation to those services. We don't cater to deep space exploration in our policy issues. There are few African countries interested in lunar or planetary exploration. This type of exploration will have spin-off benefits that we might miss out on if not taken seriously.
What are some of the areas in the space industry that are under looked by the legal community?
Elisa:
Legal scholars bring to the table a profound analysis of what national frameworks should include to resolve and anticipate conflicts while still respecting international frameworks such as that of the United Nations Outer Space Treaty. Space debris is becoming a huge legal problem. From the Inter-Agency Space Debris Coordination Committee – IADC, the UN Committee on the Peaceful Uses of Outer Space – COPUOS, the European Code of Conduct, we have international mandates, which should be incorporated more readily into national frameworks. States and commercial stakeholders worldwide could be more conscious of the best practices and conduct for a sustainable space economy.
Planetary protection is also profoundly overlooked among legal scholars. This principle of safety and awareness should guide interplanetary missions to prevent harm to extraterrestrial life, biological contamination on the target planet, or upon return on Earth. The best practices from the Committee on Space Research – COSPAR, for example, are not legally binding. Planetary defense is also sorely missing in legal circles. A serious asteroid or comet impact can have disastrous consequences on several nation-states at once. National legal frameworks should contemplate more seriously the regulations and ramifications of massive civilian evacuations.
I've noticed that mining rights on the Moon and permanent settlements are still considered a far away scenario among certain legal professionals in Spain and worldwide. There will come a time when the Moon will start getting busy with business and research. In this same vein, I can't entirely agree with those professionals who regard the Moon Treaty of 1979 as the foundation for discussing the common heritage of humankind. There is no internationally accepted definition of the common heritage of humanity. The concept of common heritage that applies the seabed and ocean floor cannot be extrapolated to outer space. How can we speak of an international regime that divides resources if we find ourselves with a company investing its capital upfront in conduct such enterprise? The Outer Space Treaty already demarcates that space is open for exploration and use by nations.
Ruvimbo:
I noticed that the satellite industry is becoming better integrated into the policy and legal frameworks at a global level. People are looking more towards human and robotic space exploration in deep space. There are so many issues that we haven't yet tackled. One of the main ones is ownership of property in outer space, space mining, in situ resource utilization – ISRU. To what extent do you own any material you derive or part of the Moon that you land on? Even the infrastructure you use, is there a duty to share it with other spacefaring states? At the moment, we don't really know how ownership and property rights are going to work in outer space, which presents us with a significant challenge in the coming ten years.
The current discourse with property rights looks at delineating first what property rights are, tangible vs. intangible. From that, who owns these rights? We have an exciting industry with a global commons that belongs to everyone. But you also have individuals investing money, figuring out and exploring this commons, and conducting research beneficial to all of us. There's the interplay between respecting global sovereignty and deriving property, innovation, finances, prestige. You have intellectual property rights where you have a right to derive income from your innovations and inventions, but the Outer Space Treaty doesn't delineate whether you can or cannot derive income from the Moon. This terrain is unregulated. As long as it is unregulated, anything goes. We're now in a decision quagmire of whether we need a whole new body of laws that will then germinate into second or third-generation space laws, or we simply take the first-generation space laws as they are.

The best we can do is find as many analogy regimes and best practices from a multitude of regimes as we can. The law of the seas is one often that we use. The seas are both a global commons and where countries also have clear sovereignty over their maritime boundaries. Some scholars have veered away the law of the seas precisely for this very same reason, though. It promotes appropriation to a certain extent, and it's also been used to justify cultural protection of heritage sites on the Moon, which is another murky area that we're trying to figure out. It's really difficult.
What is the future of space law, and what are some of its misconceptions?
Elisa:
I see a greater sense of urgency in Spanish academia to educate young students in international space law. I recall sitting in my international law class and being told by my instructor to skip the textbook pages about space law. This dismissal of space law disturbed me deeply. I read the lesson anyways, and I fell in love with it since my early days at school. Space law is a dynamic field that will continue to change as technologies and applications change. It keeps you on your toes.
I advocate in my different roles of the pivotal role of legal frameworks for space activities and how in Spain, for example, it could be a game-changer. We just launched a course about aeronautics and space law, including a commercial focus. Activities in outer space are becoming part of our modern lives. In addition to scientists and engineers, we need to prepare the new generations of young lawyers, politicians, economists, advocates to pay attention to this.
Ruvimbo: 
Many people who hear about space law or the space industry assume that it's highly technical and outside of our scope of understanding. I found out that I didn't require all that much new knowledge. Space law is the application of terrestrial law to a more technical field. With minor technical adjustments, you're dealing with the everyday practical dealings of what attorneys focus on: contractual negotiations, intellectual property, dispute resolution, and the management of the legal and political issues that one might encounter with the stakeholders in other sectors. If you're in the private sector, different laws apply to you, and a space lawyer can assist you with that.
In Africa, a lot of the work for space lawyers is analyzing the political terrain and looking at policy, as well as creating a regulatory environment that supports emergent space programs. You find that space lawyers have gone beyond that in other spacefaring nations by beginning to actively influence global policy, commercial policy, and human exploration in spaceflight policy.
In the next five to ten years, space law will be one of the top legal careers, especially in the growing satellite market. In Africa, policy analysts will be the career of the next five to ten years because it's an emerging market. After all, they need a lot of policy building and capacity building. In the global space industry, we'll need many alternative dispute resolution mechanisms and experts because we're moving to the more commercial use of outer space. It makes sense to conduct business quicker. Commercial disputes and arbitration will never fall short, whether it's contractual negotiations, intellectual property, or any other kind of liability.
Key takeaway: We're already at a tipping point
Legal scholars, practicing attorneys, and policymakers agree on the challenge to define and resolve many of the new conflicts in the growing space economy. Elisa and Ruvimbo pointed out some of the grey legal areas that remain under the radar due to outdated treaties and frameworks. We're already at a tipping point in our space era. As public-private alliances and commercially-driven space missions sprint towards a stronger spacefaring generation, space laws cannot continue to be sticky.
Adaptable space legal frameworks could facilitate business operations in ways that foster collective interest at the local, national, and international levels. Flexible frameworks could also anticipate some of the thorny issues stakeholders will experience in the next few years. I hope that this conversation continues to pique your curiosity. I will continue to be on the lookout for the bold and visionary legal initiatives.
//
John Zino is the artist featured at the top with his work titled Big (2018). Based in the city of Lagos in Nigeria, John has created sci-fi and space concept art for approximately seven years to date.
On his creative process, John offered the following: 

This work is one of my favorites. I was inspired by some of the popular video games I played back in the days. I also got some inspiration from the African goddesses, such as Ọ̀ṣun (Oshun). I always imagined her to be huge.
Join Hacker Noon
Create your free account to unlock your custom reading experience.
Coinsmart. Beste Bitcoin-Börse in Europa
Source: https://hackernoon.com/sticky-space-laws-why-versatile-legal-frameworks-can-accelerate-our-spacefaring-era-btw35x6?source=rss
Why everyone from Elon Musk to Janet Yellen is worried about bitcoin's energy usage
Elon Musk's decision to stop Tesla from accepting bitcoin as payment has led to fresh scrutiny of the cryptocurrency's environmental impact.
Musk said Wednesday that Tesla had halted purchases of its vehicles with bitcoin due to concerns over the "rapidly increasing use of fossil fuels for bitcoin mining."
He alluded to data from researchers at Cambridge University which shows bitcoin's electricity usage spiking this year.
Tesla won't sell its bitcoin — the automaker is sitting on $2.5 billion worth of the digital coin — and Musk said it intends to resume transactions with bitcoin once mining "transitions to more sustainable energy."
"We are also looking at other cryptocurrencies that use <1% of Bitcoin's energy/transaction," Musk said.
Musk's comments roiled cryptocurrency markets, which have shed as much as $365.85 billion in value since his tweet.
Why is Musk worried?
Critics of bitcoin have long been wary of its impact on the environment. The cryptocurrency uses more energy than entire countries such as Sweden and Malaysia, according to the Cambridge Bitcoin Electricity Consumption Index.
To understand why bitcoin is so energy-intensive, you have to look at its underlying technology, the blockchain.
Bitcoin's public ledger is decentralized, meaning it isn't controlled by any single authority. It's constantly being updated by a network of computers around the world.
So-called miners run purpose-built computers to solve complex math puzzles in order to make a transaction go through. This is the only way to mint new bitcoins.
Miners do not run this operation for free. They have to shell out huge sums on specialized equipment. A key incentive of bitcoin's model, known as "proof of work," is the promise of being rewarded in some bitcoin if you manage to solve its complex hashing algorithm.
It's worth noting that dogecoin, which has risen wildly in price lately on the back of support from Musk, also uses a proof-of-work mechanism.
Carol Alexander, a professor at the University of Sussex Business School, explains that bitcoin's mining "difficulty" — a measure of the computational effort it takes to mine bitcoin — has been going "up and up" over the last three years.
"More and more electricity is being used," Alexander told CNBC. "That means that the network difficulty will also be going up (and) more miners are coming in because the hash rate's going up."
Bitcoin's price is up almost 70% so far this year. As it goes up in price, the revenue to miners also increases, incentivizing more participants to mine the cryptocurrency.
Meanwhile, Musk isn't the only one who's worried about the environmental impact of bitcoin. In February, Treasury Secretary Janet Yellen warned that the digital coin is "extremely inefficient" for making transactions and uses a "staggering" amount of power.
Does bitcoin actually harm the environment?
It's complicated. On the one hand, bitcoin's network uses an unfathomable amount of energy. Much of the mining of bitcoin is concentrated in China, whose economy is still heavily reliant on coal.
Last month, a coal mine in the Xinjiang region flooded and shut down. This took nearly a quarter of bitcoin's hash rate — or computing power — offline, according to crypto industry publication CoinDesk.
In March, China's Inner Mongolia region said it would shut down cryptocurrency mining operations in the region due to concerns over energy consumption.
On the other side of the debate, bitcoin investors have attempted to push back on the narrative that it's harmful for the environment.
While it's difficult to determine the energy mix that powers bitcoin, some in the crypto industry say miners are incentivized to use renewables as it's getting cheaper to produce them. In China, the province of Sichuan is known to attract miners due to its cheap electricity and rich hydropower resources.
Last month, Jack Dorsey's fintech company Square and Cathie Wood's Ark Invest put out a memo claiming that bitcoin will actually drive renewable energy innovation. However, critics said they had a vested interest in doing so.
Alexander said the debate around bitcoin's environmental impact was misguided as most transactions with the digital asset aren't happening on the blockchain.
"Almost all the trading is not done on the blockchain," she said. "It's done on secondary markets, centralized exchanges. They're not even recorded on the blockchain."
ESG concerns
Regardless of whether bitcoin is actually a polluter or not, the negative connotations around its energy consumption have worried investors conscious of companies' ethical and environmental responsibilities.
ESG, or environmental, social and corporate governance, has become a growing trend in financial markets, with portfolio managers increasingly incorporating sustainable investments into their strategies.
Some Tesla shareholders may be worried that the company is betting big on bitcoin while also claiming to be a green energy company.
"Bitcoin backers will be wondering where this leaves the future of the cryptocurrency," Laith Khalaf, a financial analyst at investment firm AJ Bell, said in a note Thursday.
"Environmental matters are an incredibly sensitive subject right now, and Tesla's move might serve as a wake-up call to businesses and consumers using Bitcoin, who hadn't hitherto considered its carbon footprint," Khalaf added.
"Tesla's decision certainly puts pressure on other big companies who accept Bitcoin to review their practices, because boardrooms will now be wary about getting it in the ear from ESG investors on the shareholder register."
Coinsmart. Beste Bitcoin-Börse in Europa
Source: https://www.cnbc.com/2021/05/13/why-elon-musk-is-worried-about-bitcoin-environmental-impact.html