SaaS Ventures takes the investment road less traveled
Most venture capital firms are based in hubs like Silicon Valley, New York City and Boston. These firms nurture those ecosystems and they've done well, but SaaS Ventures decided to go a different route: it went to cities like Chicago, Green Bay, Wisconsin and Lincoln, Nebraska.
The firm looks for enterprise-focused entrepreneurs who are trying to solve a different set of problems than you might find in these other centers of capital, issues that require digital solutions but might fall outside a typical computer science graduate's experience.
Saas Ventures looks at four main investment areas: trucking and logistics, manufacturing, e-commerce enablement for industries that have not typically gone online and cybersecurity, the latter being the most mainstream of the areas SaaS Ventures covers.
The company's first fund, which launched in 2017, was worth $20 million, but SaaS Ventures launched a second fund of equal amount earlier this month. It tends to stick to small-dollar-amount investments, while partnering with larger firms when it contributes funds to a deal.
We talked to Collin Gutman, founder and managing partner at SaaS Ventures, to learn about his investment philosophy, and why he decided to take the road less traveled for his investment thesis.
A different investment approach
Gutman's journey to find enterprise startups in out of the way places began in 2012 when he worked at an early enterprise startup accelerator called Acceleprise. "We were really the first ones who said enterprise tech companies are wired differently, and need a different set of early-stage resources," Gutman told TechCrunch.
Through that experience, he decided to launch SaaS Ventures in 2017, with several key ideas underpinning the firm's investment thesis: after his experience at Acceleprise, he decided to concentrate on the enterprise from a slightly different angle than most early-stage VC establishments.
The second part of his thesis was to concentrate on secondary markets, which meant looking beyond the popular startup ecosystem centers and investing in areas that didn't typically get much attention. To date, SaaS Ventures has made investments in 23 states and Toronto, seeking startups that others might have overlooked.
"We have really phenomenal coverage in terms of not just geography, but in terms of what's happening with the underlying businesses, as well as their customers," Gutman said. He believes that broad second-tier market data gives his firm an upper hand when selecting startups to invest in. More on that later.
Source: https://techcrunch.com/2020/09/18/saas-ventures-takes-the-investment-road-less-traveled/
Here's how fast a few dozen startups grew in Q3 2020
Earlier this week I asked startups to share their Q3 growth metrics and whether they were performing ahead or behind of their yearly goals.
Lots of companies responded. More than I could have anticipated, frankly. Instead of merely giving me a few data points to learn from, The Exchange wound up collecting sheafs of interesting data from upstart companies with big Q3 performance.
---
The Exchange explores startups, markets and money. Read it every morning on Extra Crunch, or get The Exchange newsletter every Saturday.
---
Naturally, the startups that reached out were the companies doing the best. I did not receive a single reply that described no growth, though a handful of respondents noted that they were behind in their plans.
Regardless, the data set that came together felt worthy of sharing for its specificity and breadth — and so other startup founders can learn from how some of their peer group are performing. (Kidding.)
Let's get into the data, which has been segmented into buckets covering fintech, software and SaaS, startups focused on developers or security and a final group that includes D2C and fertility startups, among others.
Q3 performance
Obviously, some of the following startups could land in several different groups. Don't worry about it! The categories are relaxed. We're here to have fun, not split hairs!
Fintech
Numerated: According to Numerated CEO Dan O'Malley, his startup that helps companies more quickly access banking products had a big Q3. "Revenue for the first three quarters of 2020 is 11X our origination 2020 plan, and 18X versus the same period in 2019," he said in an email. What's driving growth? Bank digitization, O'Malley says, which has "been forced to happen rapidly and dramatically" in 2020.
BlueVine: BlueVine does banking services for SMBs; think things like checking accounts, loans and payments. The company is having a big year, sharing with TechCrunch via email that it has expanded its customer base "by 660% from Q1 2020 to" this week. That's not a revenue metric, and it's not Q3-specific, but as both Numerated and BlueVine cited the PPP program as a growth driver, it felt worthy of inclusion.
Harvest Platform: A consumer-focused fintech, Harvest helps folks recover fees, track their net worth and bank. In an email, Harvest said it "grew well over 1000%+" in the third quarter and is "ahead of its 2020 plan" thanks to more folks signing up for its service and what a representative described as "economic tailwinds." The savings and investing boom continues, it appears.
Software/SaaS
Gravy Analytics: Location data as a service! That's what Gravy Analytics appears to do, and apparently it's been a good run thus far in 2020. The company told TechCrunch that it has seen sales rise 80% year-to-date over 2019. This is a bit outside our Q3 scope as it's more 2020 data, but we can be generous and still include it.
ChartHop: TechCrunch covered ChartHop earlier this year when it raised $5 million in a round led by Andreessen Horowitz. A number of other investors took part, including Cowboy Ventures and Flybridge Capital. Per our coverage, ChartHop is a "new type of HR software that brings all the different people data together in one place." The model is working well, with the startup reporting that since its February seed round — that $5 million event — it has grown 10x. The company recently raised a Series A. Per a rep via email, ChartHop is "on-target" for its pre-pandemic business plan, but "far ahead" of what it expected at the start of the pandemic.
Credo: Credo is a marketplace for digital marketing talent. It's actually a company I've known for a long-time, thanks to founder John Doherty. According to Doherty, Credo has "grown revenue 50% since June, while only minimally increasing burn." Very good.
Canva: Breaking my own rules about only including financial data, I'm including Canva because it sent over strong product data that implies strong revenue growth. Per the company, Canva's online design service has seen "increased growth over both Q2 and Q3, with an increase of 10 million users in Q3 alone (up from 30 million users in June)." Thirty-three percent user growth, from 30 to 40 million, is impressive. And, the company added that it saw more team-based usage since the start of the pandemic, which we presume implies the buying of more expensive, group subscriptions. Next time real revenue, please, but this was still interesting.
Developer/Security
Source: https://techcrunch.com/2020/10/23/heres-how-fast-a-few-dozen-startups-grew-in-q3-2020/
They want to cancel their subscription? OK I don't need them!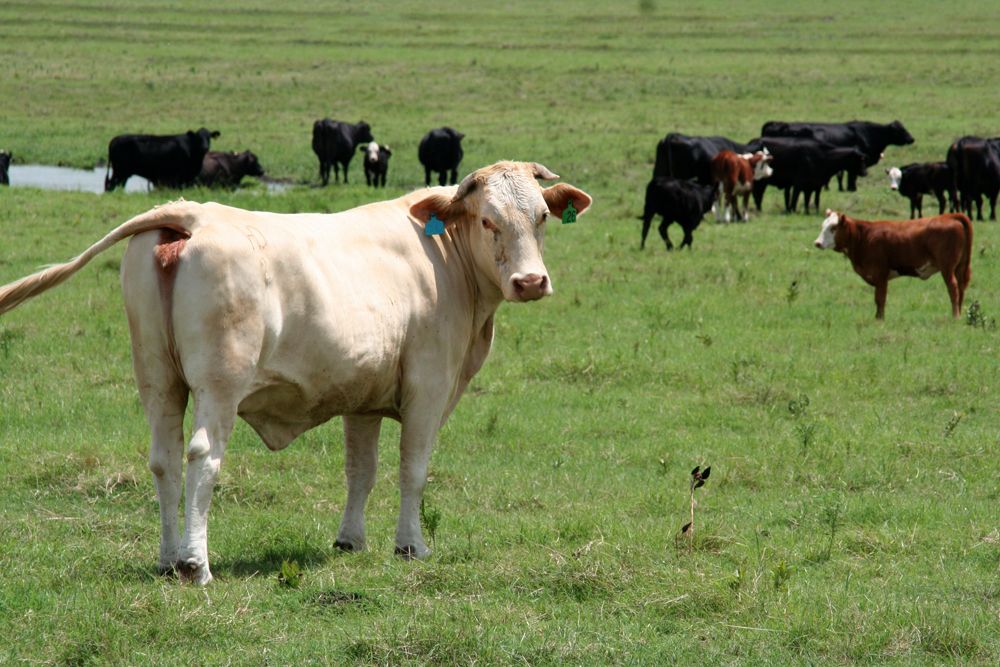 You are building a product and you put your hurt and soul into it. You're rewriting the details, crafting perfect pixel design, generating leads, ads campaigns, cold outreach, and publishing on all channels.
You present a perfect demo, onboard a new subscriber, and then he churns.
At that point you get mad and start making excuses:
"they don't understand the product"
"they were using it wrong anyway"
"their business sucks"
"I don't need them"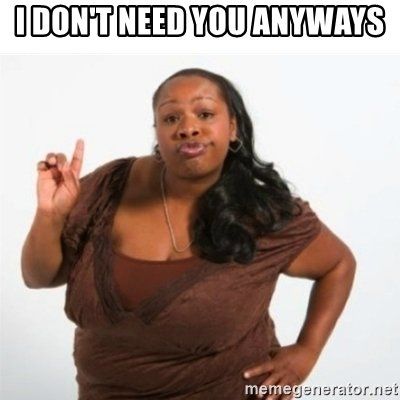 But honestly, YOU DO.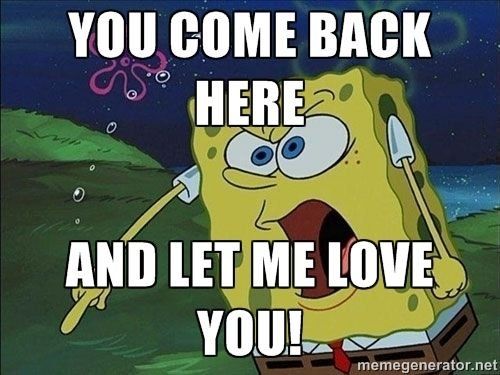 I went through the same process but eventually realized that:
A subscriber that wants to cancel the service actually tells me a lot about how the product can grow.
Once you reveal churn hidden opportunities, you can take action to prevent churn and make your way to the holy grail of negative churn.
It makes sense – positive growth depends on having CAC/LTV metric, it's as simple as that. You are already spending a lot of greens on CAC but how much are you spending to increase LTV?
Let's say you have 1,000 subscribers paying $10 monthly subscription = $10,000 monthly revenue.
Assume your monthly churn rate is 6% so the next month you will have 940 paid subscribers and $9,400 in revenue, and the month after that – 883 paid subscribers and $8,830 in revenue.
If you run the calculation until the end of the year, you will see that on month 12 your monthly revenue is $4,760. Let's see what happens to your LTV if you lower your churn rate from 6% to 1%: In the first month you will have the same $10,000, but at the end of the year your revenue will be $8,860.
Your LTV went from $4.76 to $8.86 -> that's a 86% increase!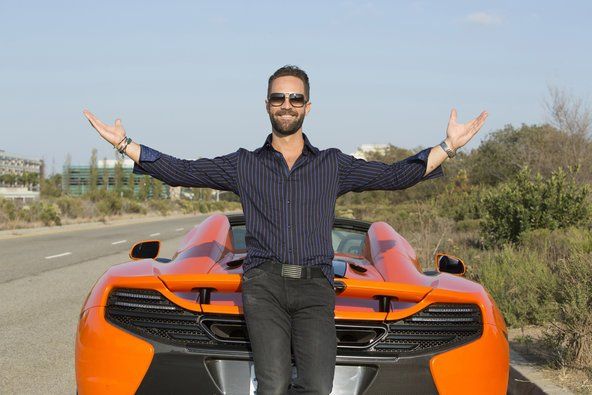 The article is written with love by me, the founder of Churndler.
Subscribe to get your daily round-up of top tech stories!
Source: https://hackernoon.com/they-want-to-cancel-their-subscription-ok-i-dont-need-them-6r1g3w5h?source=rss
Emerging Cloud Computing Technologies
It has taken many years for cloud computing technologies to mature and become mainstream in global businesses. Now the skeptics have stopped questioning the long-range sustainability of the cloud ecosystem, but it remains to be seen how allied technologies like edge, serverless, IoT, AI, and big data can together fulfill enterprise business needs. Many cloud technology experts seem to think that some emerging technologies have the capability of taking cloud to the next phase of business innovation.
In the next 10 years, businesses operators may experience unique levels of business performance due to cloud technologies, where "experience data" will combine with "operational data" to aid that unique business performance. According a Forrester Research Report, Predictions 2020: Cloud Computing:
"The public cloud market, which comprises cloud apps (SaaS), cloud development platforms (PaaS), and cloud infrastructure (IaaS) platforms, will reach $411 billion by 2022."
This report also indicates that very soon, IBM and Oracle will stop outperforming opponents in the global "public cloud battleground," recently taken over by Google, Microsoft, Amazon, and others. Currently, AWS, Microsoft, and Google jointly own 55 percent of the overall cloud market.
Cloud Computing and Cloud Architecture Trends in 2020 states that the results of a recent North Bridge venture firm survey indicate that 50 percent of surveyed organizations are using a "cloud-first" philosophy; and in some cases, using it "exclusively" for marketing needs.
Consolidation
of Cloud with Emerging Technologies
In recent times, the cloud
vendors have shown a distinct move toward technology consolidation around infrastructure
platforms, databases, and even apps. Along with this trend, another marked trend
shown by cloud service providers is the integration of "several emerging
technologies" like HPC workloads as industry standards.
Due
to recent advances in container technology, now cloud service providers, in
order to compete with on-premise data centers, are likely to position a "hybrid-cloud,"
with superior container management
technology. This proposition, initiated in 2019, can continue to be game-changing
deal for cloud vendors and service providers.
Another example of platform consolidation is the "multi-cloud," where the end-to-end cloud environment may contain at least two public clouds and one private cloud. According to a VXChange article:
"By 2020, the architecture of public clouds will adjust to meet the growing demands of their clients, and many private clouds will be transformed into hybrid clouds, allowing them to link and interact with public clouds."
The management of multi-cloud environments may be vested either with the business operator or with an external service provider. The biggest advantage of a multi-cloud environment is freedom from dependence on one (costly and technologically restrictive) cloud vendor.
The Emerging
Technologies for the Cloud in 2020
"Standardization and increased compatibility" are two signs of the maturing technology that now surrounds the cloud computing world. Like any maturing technology, it comes with a host of allied technologies designed to work with the primary technology platform. A few such emerging technologies, designed to work with the cloud are:
HPC workloads allow workloads to be more portable and data streams more mobile. This elasticity of the public cloud accounts for a serious market proposition
Google's Anthos service, capable of running as smoothly on AWS or Azure as on Google Cloud Platform
Now, cloud believers have an option of working in a cloud environment with wide-scale technology features, while preserving the security and privacy of an on-premise, private cloud.
Cloud Computing Challenges Navigating the Multi-Cloud Landscape explains how multi-cloud combines additional technology benefits of the public cloud with the security aspects of a private cloud.
Edge computing allows real-time analytics to occur very close to the source of the in-stream IoT data. Google took the bold step of unveiling Edge TPU to accelerate enterprise adoption of "AI at the edge."
Serverless PaaS, which enables high-performance business data processing without the need for expensive servers. As the cloud service provider manages all computing resources, it becomes easy for business owners to "build out their cloud-based systems." The biggest benefit of serverless: the cloud host executes "snippets of code" without involving developers.
Data containers enable easy transference of applications and workloads between two different cloud setups. The battle of container platforms peaked with assimilation of Kubernetes management at scale. But if the general assumption is that container management and container technology use are two distinct business practices, then adoption of cloud services could increase with Amazon's EKS, Microsoft Azure AKS, or Google GKE.
Gartner's Hype Cycle for Cloud Computing gives an overview of emerging technologies for the cloud. The growth AI, edge analytics, AI platform as a service (PaaS), and graph analytics a;; signal the arrival of a multi-cloud environment spanning different cloud infrastructures for sharing workloads, applications, and technology resources.
What Major Trade Publications Think of Emerging Cloud Technologies
According to Top Six Emerging Technologies in Cloud Computing, although technologies such as "serverless" were specifically created for the cloud, these technologies are gradually transforming the world of enterprise computing. A big advantage of serverless is that all computing management headaches are handled by the service provider. Take another cloud technology — the containers.
A post describes a collection of emerging technologies for the cloud, one of which is GuardDuty — an AI-enabled offering by AWS for analyzing cyber security data. Another AI technology about to storm the cloud environment is voice-activated decision support system (DSS) driving sales and marketing functions.
Recently,
the General Data Protection Regulation (GDPR) of the EU has spurred
security-technology development for cloud data breaches. As non-compliance results
in heavy penalty for businesses, cloud security professionals are making sure that superior encryption and
password-protection technologies are implemented for higher governance on an
enterprise level. In the coming days, cloud IaaS services will have loads of
technology features, available at a low cost.
The service mesh, an interconnected, communications technology to enable containerized micro-services across environments, is starting to gain in popularity. This mesh environment is designed to "span the cloud, corporate data centers, and edge environments." In the managed containers scenario, cloud service providers may soon think of offering hosted versions of major, on-premise container platforms such as Red Hat OpenShift.
A Sitepronews news release provides a detailed discussion about the current status of the cloud service industry. According to this news release, all cloud-based services like infrastructure as service (IaaS), software as a service (SaaS), and platform as a service (PaaS) are all likely to gain steam in the coming years as they afford customers with business services at scale with some degree of control.
Another undeniable benefit of cloud as a service plans is the affordable price tag, which tempts hitherto uninitiated businesses to explore data-driven, business management. According to Allied Market Research, "the cloud services market will reach $555 billion by 2020 from $209.9 billion in 2014 — growing at a CAGR of 17.6 percent between 2014 and 2020."
Edge Computing and the Growth of Hyperconverged Solutions Over the Cloud talks about a technology-enabled, complex hybrid cloud environment with both "micro-data centers at the edge and on-premise data centers." This article indicates that edge computing market is "expected to experience a compound annual growth rate of 35 percent, reaching $33.75 billion by 2023."
Image used under license from Shutterstock.com
Source: https://www.dataversity.net/emerging-cloud-computing-technologies/