Ripple CTO Explains Why Banks Have Been Lagging Behind on XRP Adoption
Ripple's chief technical officer (CTO) David Schwartz explained why the company's native XRP cryptocurrency has not been more readily adopted by banks.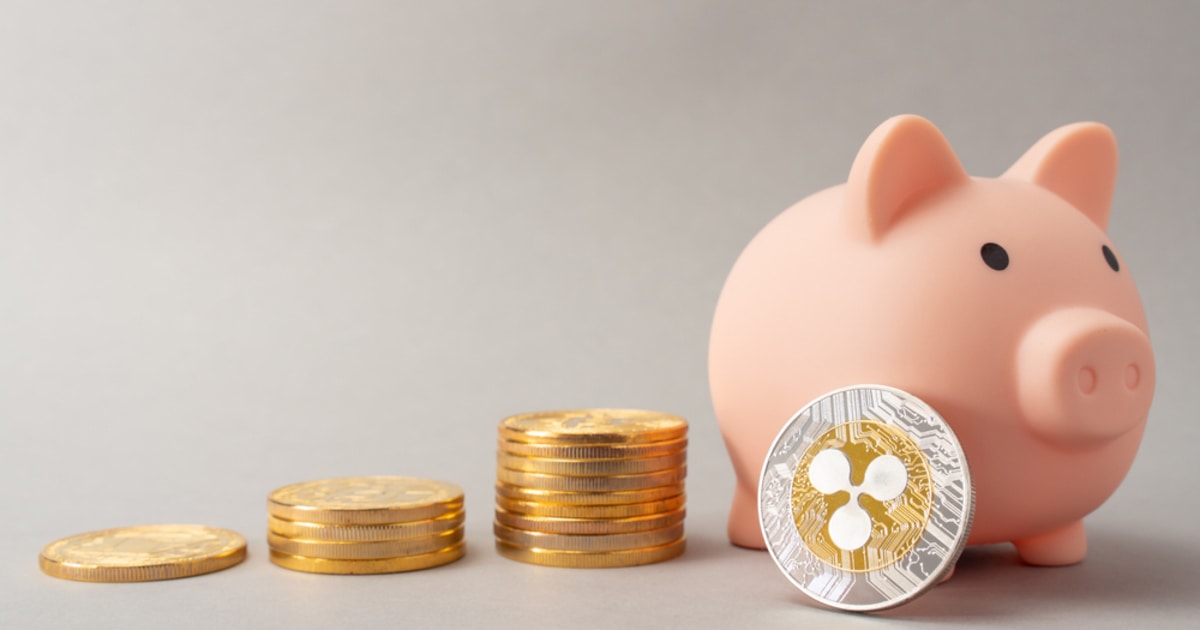 XRP has long been touted as a bridge currency between fiats, enabling transactions to be conducted without any delays in processing time and free of intermediary fees. Despite its monopoly in the international remittance market, this year has proved to be challenging for Ripple. In explaining why banks have been slow to leverage XRP for cross-border payments, Schwartz explained via Twitter:
"I think there are a combination of obstacles. Regulatory uncertainty, last mile problems, fear of reprisals from existing partners, and so on. Another big thing is that the very best customers are ones that are going to use bridge assets to build new products."
In addition to this, the Ripple CTO said that the fact that XRP was relatively new as a product could serve to justify why adoption has been lacking.
The bridge currency failed to make the list of digital assets that PayPal has integrated for use on its payments platform. Recently, PayPal introduced cryptocurrency payments as well as digital wallets. Through the new service, PayPal customers can now purchase items and receive payments for goods and services using Bitcoin (BTC), Ethereum (ETH), Litecoin (LTC), and Bitcoin Cash (BTC).
The news comes at a time when blockchain companies have been aiming to decrease their environmental impact. With cryptocurrency adoption on the rise, Ripple has tackled the issue of leveraging renewable energy by partnering with EW Zero to deliver sustainable solutions across the blockchain. In addressing this, Schwartz said:
"Love that crypto is going mainstream, but the enviro impact went way up, esp if you only support energy heavy assets. XRP was built specifically to use negligible amts of energy. In good news, there's a tool to decarbonize emissions for ANY blockchain."
The fintech firm has been aiming to deliver carbon neutrality by 2030, through renewable energy solutions and the use of carbon removal technology. This year has been filled with new challenges for Ripple, as the fintech company has also recently been considering a move from the United States, with Ripple CEO Brad Garlinghouse asserting that the cryptocurrency regulations in the UK, Singapore, and Japan, may be more beneficial for Ripple operations.
Image source: Shutterstock Source: https://Blockchain.News/news/ripple-cto-explains-why-banks-have-been-lagging-xrp-adoption
Bitcoin Spot Exchange Reserves Dropped by 12,500 BTC in the Past 2 Weeks, Suggesting the Dip is Being Bought
Bitcoin (BTC) was up by 5.9% in the last 24 hours to hit $43,885 during intraday trading, according to CoinMarketCap.
Earlier this month, BTC experienced a significant pullback that prompted a $10K loss as over-leverage factors dominated. The leading cryptocurrency dropped from the $52,000 level to the $42K area. As a result, the BTC spot exchange reserves plummeted.
On-chain analyst Daniel Joe explained:
"Bitcoin Spot Exchange Reserves are down by 12,500 BTC in the past 2 weeks as price fell by 25%. The dip is being bought."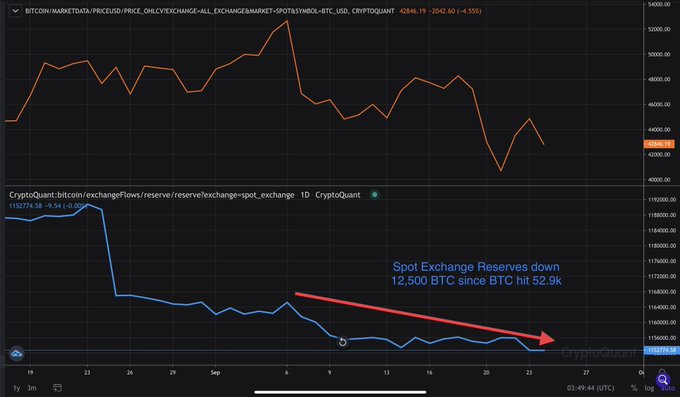 Therefore, some investors and traders see the current market structure as a perfect dip to buy.
On the other hand, the recent market crash made BTC long liquidation dominance surge past 65%. Yann & Jan, the co-founders of on-chain metric provider Glassnode, noted:
"Bitcoin long liquidation dominance rose above 65% during the recent sell-off. This is even higher than the sell-off earlier this month suggesting many leveraged traders tried to catch the falling knife."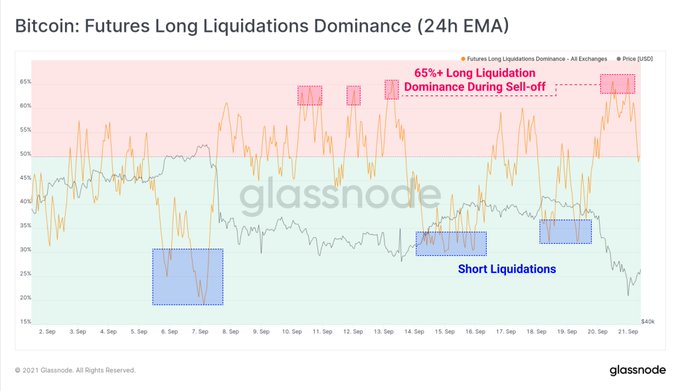 Holded or lost BTC hit an eight-month high
According to Glassnode:
"The amount of HODLed or lost coins just reached an 8-month high of 7,197,405.196 BTC."
This correlates with the fact that Bitcoin accumulation has been witnessing an uptrend. Furthermore, long-term BTC holders or older hands have not been spending their coins, given that the average age of spent outputs was decreasing irrespective of the market situation.
Glassnode recently acknowledged that a large portion of Bitcoin supply was kept in cold storage. Therefore, more Bitcoin supply being kept in cold storage signifies a holding culture. This is bullish because investments are held for future purposes other than speculation.
Meanwhile, Bitcoin transaction volumes have been reflecting the trickling in of big money.
Institutional investments played an instrumental role in Bitcoin's journey towards record high prices. For instance, big-money moves enabled the leading cryptocurrency to hit an all-time high (ATH) price of $64.8K in mid-April.
Image source: Shutterstock
PlatoAi. Web3 Reimagined. Data Intelligence Amplified.
Click here to access.
Source: https://Blockchain.News/analysis/bitcoin-spot-exchange-reserves-dropped-12-500-btc-in-the-past-2-weeks-suggesting-the-dip-is-being-bought