Riot announces new PROJECT: Bastion event, unveils skins for Mordekaiser, Renekton, Sylas, Sejuani, Senna, and Varus
Riot Games has welcomed back League of Legends fans to the technologically advanced universe of the PROJECT skin line, but this time, a new threat has emerged after being activated by the mysterious PROGRAM virus.
The upcoming event is called PROJECT: Bastion and will feature new skins for Renekton, Sylas, Sejuani, Senna, Varus, and Mordekaiser. Renekton and Morde will both be getting Legendary skins, while Sylas will receive the Prestige skin for the set. PROJECT: Bastion will run from Thursday, May 27 to Monday, June 28 across Patches 11.11 to 11.13.
Here are the skins in all their cyberpunk glory.
PROJECT: Mordekaiser
PROJECT: Renekton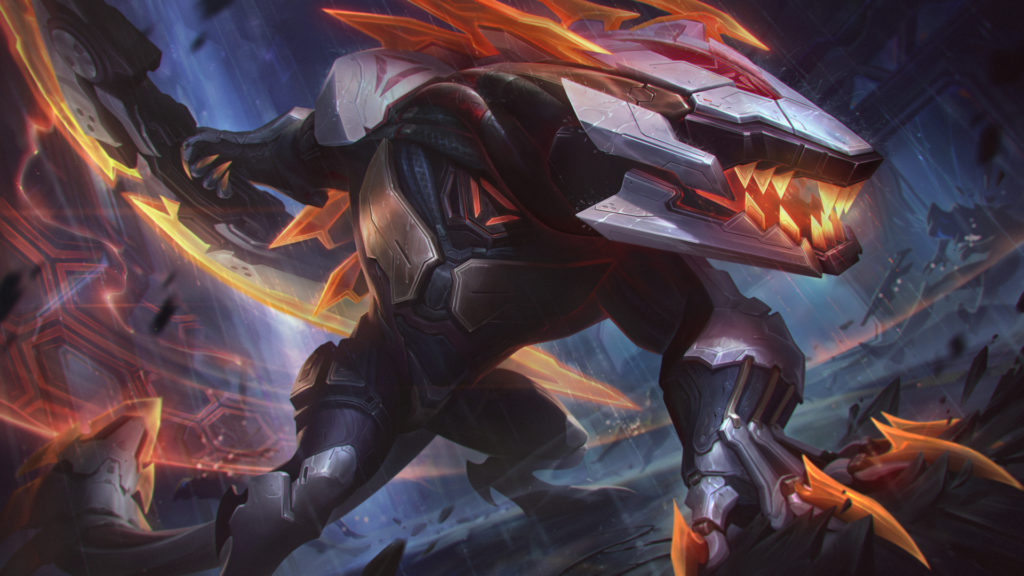 PROJECT: Varus
PROJECT: Sejuani
PROJECT: Senna
PROJECT: Sylas
Get ready to enter the next chapter in the fight for freedom, as well as the rising evil that is Mordekaiser as he looks to strip all humans of free will to "guarantee their survival." All of the new skins will drop on live servers on May 27, a day after Patch 11.11 should release.
---
Make sure to follow us on YouTube for more esports news and analysis.
Coinsmart. Beste Bitcoin-Börse in Europa
Source: https://dotesports.com/league-of-legends/news/riot-announces-new-project-bastion-event-5-new-skins
MTG steps up alternative art in D&D Adventures in the Forgotten Realms
The first batch of Dungeons & Dragons: Adventures in the Forgotten Realms spoilers, revealed by Wizards of the Coast today, showcased new alternative art that's packed with flavor and nostalgia.
A total of three new MTG alternative art forms were revealed during the Dungeons & Dragons: Adventures in the Forgotten Realms (AFR) spoiler stream today: Classic module land frame, rule book cards, and art cards with stats on the backside. Existing alternative art forms, such as borderless frames, will also be in the upcoming Standard-legal set.
Classic module land frame
There are a total of nine module land frames within AFR, eight of which are new MTG lands and one existing land (Evolving Wilds). Module alternative art lands feature throwback D&D cover artwork from adventure modules. Additional flavor was added to the names of the eight new lands, with each sounding like an adventure.
Rule book cards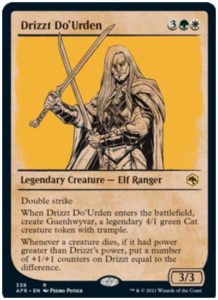 The artwork on rule book cards was inspired by early D&D monster manuals. Several of the original artists returned to illustrate the AFR alternative art cards, including Russ Nicholson, who illustrated Bruenor Battlehammer. There's a total of 51 rule book cards that include four Legendary creatures and iconic monsters.
Art cards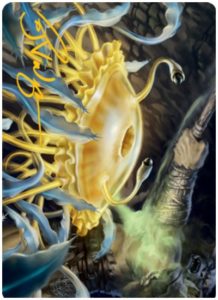 There's a total of 81 art cards within the AFR set of which an unspecified number of creatures have D&D basic stats on the backside. All stats are legitimate and can be used to reference a creature while playing Dungeons & Dragons.
Borderless AFR art cards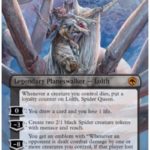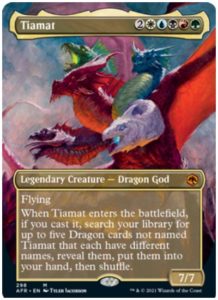 Based on the AFR spoilers revealed by WotC, players can expect to find borderless art on planeswalkers and dragons. There's a total of six borderless art Mythic dragons and five with an Uncommon rarity, along with five planeswalkers.
---
The upcoming MTG Standard-legal AFR set will have a digital release on July 8 and a tabletop global release on July 23.
PlatoAi. Web3 Reimagined. Data Inteligence Amplifed.
Click here for Free Trial.
Source: https://dotesports.com/mtg/news/mtg-steps-up-alternative-art-in-dd-adventures-in-the-forgotten-realms