Remote Learning Boosting Adoption of Innovative Technologies for Education 
By AI Trends Staff
With remote learning happening for students of all ages during the pandemic area, new technologies incorporating AI—including voice, augmented reality and virtual reality—are being used more widely to enable teaching.
"Some 1.2 billion children have been out of school during the pandemic year, and that has led to technology driving change in education," said Robin Raskin, founder of Solving for Tech, moderator of a recent Consumer Electronics Show session on New Technologies Accelerating Education.
Creativity, Inc. provides design and engineering services for toy, technology, and learning companies. Clients include Disney, Netflix, Fisher-Price, Mattel, and Pearson. The company is working on building out new products that leverage voice interactions, said Caitlin Gutekunst, senior director of marketing and development. Consumers today interact with voice assistants on some 4.2 billion devices and the number is expected by Juniper Research to grow to 8.4 billion by 2024, she said.
"Voice is an interface, a new way for people to navigate and find information more easily," she said. "Teachers are finding that voice provides new learning opportunities for students," and can improve accessibility catering to the different learning styles of students, she said. The company envisions voice being used in more devices such as wearables and augmented reality/virtual reality (AR/VR) headsets. "We believe in binding entertainment with learning to make it fun for kids," she said. The company developed Toy Doctor, an Alexa skill in which a child works as a doctor to help patients including Fuzzy the Teddy Bear and Rubber Ducky in a musical adventure.
Melanie Harke, a senior game designer with Schell Games, builds educational games using VR and AR. "It is still in an early adoption phase, but once you have a device you can travel to distant lands or practice dangerous procedures in a safe environment," she said. "Immersion is the cornerstone; it makes it powerful," she said, enabling it to be used to practice physical activities or improve muscle memory.
History Maker is Virtual Reality Content Creation Tool
The company has produced HoloLab Champions, a chemistry lab practice game show, enabling students without access to a real lab to gain experiences. Players are scored on accuracy and safety, helping to prepare them for real lab experiences.
The company's newest product is History Maker, a virtual reality content creation tool aimed at middle school students. The game enables students to step into the shoes of a historical figure, such as Ben Franklin, Abigail Adams, Abraham Lincoln, Mark Twain and Barack Obama. Students create the scene, pick their props, upload and recite their script and export the performance to share with classmates and teachers.
"The pandemic has accelerated things, with more students participating in remote learning and more effort going into making the experiences better for kids. Having something immersive like VR can help," Harke said. The company has made progress since entering the education market in 2016, but still, "It is early days for VR in education," she said.
Spatial makes a AR/VR tool that can be used to create a lifelike avatar and a virtual classroom where the teacher has the necessary tools to present an immersive experience for students. "A lot of remote learning is happening in work settings. Tools like Spatial will be important to helping people feel connected," said Aaron Dence, product manager with Spatial.
The product uses AI and machine learning to "tweak" a two-dimensional selfie photo to create a three-dimensional lifelike avatar. Colleges are looking at the technology to help create immersive learning experiences, such as the streets of Harlem in the 1950s, for a history class at the University of Arizona, and physicians and students working together at Teikyo University in Tokyo.
AR/VR Education Software Revenue Growing
Revenue for VR/AR educational software was estimated to be some $300 million in 2020, according to a report by Goldman Sachs, and is expected to grow to $700 million by 2025, according to a report in edu plus now. The quality of content is improving and the cost of hardware is correlating, making the technology more accessible to education institutions worldwide, the report stated.
Use cases for AR/VR in education include virtual field trips, medical education, and training, classroom education and student recruitment, according to an account from [x]cube LABS.
For medical education, applications can show complicated processes such as the human brain and visualize the abstract notions in digital reality. It equips students to merge the theoretical and practical parts of lessons. For recruitment, virtual tours enable students to explore the school or university campus remotely, thereby reducing expenses, increasing student engagement and helping them make a decision about the university.
"Augmented and virtual reality is redefining the teaching and learning process. Immersive technology has the potential of being the most prominent breakthrough in the education industry," the authors state.
Learn more at Creativity, Inc., Schell Games, Spatial, in edu plus now and from [x]cube LABS.
Source: https://www.aitrends.com/education/remote-learning-boosting-adoption-of-innovative-technologies-for-education/
Future of Mobile Apps: Here's Everything that's Worth the Wait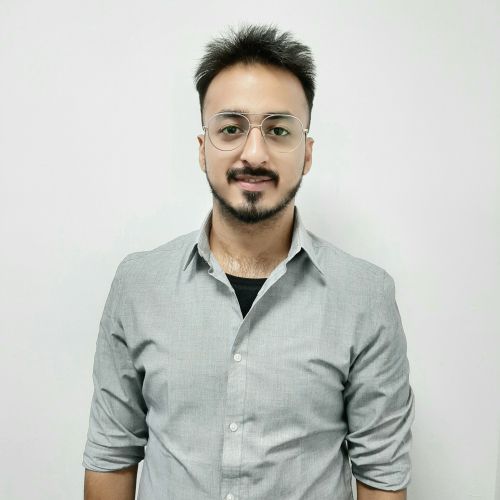 Devansh writes all about tech. He mainly talks about AI, Machine Learning and Software Development.
This year has been really rough on everyone and I guess we've seen enough of that already, but what we've also seen during this period are some amazing technological inventions. With phones, however, it's kinda gotten boring.
Every year the mobile users are excited because of the new Snapdragon processors and other bleeding-edge specs that these devices are pumping so they can insanely outperform the previous generation smartphones, but are the mobile apps in these phones evolving as congruently?
From the most interactive social media and messaging apps like Facebook, Instagram, WhatsApp, etc, it seems like there isn't anything beyond that. So what's next? Well, that's exactly what we're going to talk about.
Here's the Future of Mobile Apps
When we say future of mobile apps, we don't completely mean that these technologies aren't already here. In fact, several of these are being incorporated right now. It's just that these are in their primitive stages of development.
Here they are:
IoT (Internet of Things)
It's projected that by 2023, the global spending on IoT technology will be $1.1 trillion. Through Machine Learning and integrated Artificial Intelligence (AI), it has the potential to not just enable billions of devices simultaneously but also leverage the huge volumes of actionable data that can automate diverse business processes.
What does this entail for the future of mobile apps? Well, get ready to be able to control your car, thermostats, and kitchen appliances through your mobile devices. The IoT is being presently used in Manufacturing, Transportation, Healthcare, Energy, and many other industries.
Artificial Intelligence
AI will single handedly change the future of mobile app design.
Mobile apps are coded to operate within the constraints of certain parameters, the implications of which have to be predefined. Simply put, if you're browsing for a homestay on Airbnb, the results you see are based on predetermined parameters like your location, your size, and amenity requirements.
Those predetermined parameters, with the assistance of AI, can evolve to a point where you'll be able to get results based on your preferences that it learned along the way, such as the kind of accommodation you usually prefer, the kind of facilities you need, and may even suggest you buy a place because your favourite restaurant is nearby.
Augmented Reality (AR) / Virtual Reality (VR)
AR and VR are attracting a high amount of investments and are forecasted to reach $72.8 billion by 2024. We can already see their success in the gaming and entertainment industry with Pokemon Go, Sky Siege, Google Cardboard, iOnRoad, and Samsung Gear VR.
Brands like Jaguar Land Rover and BMW have already started using VR to conduct design and engineering evaluation sessions to finalize their visual design before they spend any money on manufacturing the parts physically.
Gradually, you'll be able to make more immersive simulations that can revolutionize any form of architecture involved in it.
Cross-Platform Development
The future of mobile apps will definitely make native app development obsolete. Currently, React Native offers exceptional flexibility while developing Android and iOS apps. This will save tons of time since you won't have to develop 2 separate apps.
More importantly, cross-platform app development will eliminate the downside of having to compromise on certain nuanced features. All of this will gradually make the app development process a lot cheaper, simpler, and time-saving.
5G
Imagine if you could download an entire Netflix series in about 10 seconds. That's how great the potential of 5G is. Theoretically, it has the potential to reach speeds of 10 Gigabits per second and not just high speeds, but low latency. Even in its infancy, we can witness 5-6 Gigabits per second on our smartphones in the US.
Speaking of the future of mobile apps, well, fast internet would mean faster download and upload speeds, which changes everything from Augmented and Virtual Reality, IoT, supply chain, transportation, smart cities, because everything can happen in real-time because of the latency of merely 2 – 20 milliseconds.
Blockchain
Blockchain is a term being thrown around a lot lately. Well, it's a technology that allows data to be stored globally on thousands of servers. Now because it's decentralized, completely transparent, and immutable, it becomes difficult for one user to gain control over the network.
This means that it's almost impossible for anyone to hack into blockchain and make changes. The future of app development depends highly on blockchain technology because of its ability to deliver highly secure mobile apps.
Wearable Devices
You see wearables, or "smartwatches", being popularly used as fitness bands these days. They're smart in the sense that they're able to tell you your heart rate, blood oxygen, count steps, are able to notify you in case of irregular heart rhythms. And of course, it does tell time.
The tech, when combined with IoT, opens up so many doors. Be it checking appointments, making calls, sending messages, getting reminders, it's just scratching the surface. This tech has a huge potential to evolve and can eventually eliminate the need to use a smartphone.
Wrapping Up
It's pretty assuring that the future of mobile apps is ridiculously exciting. We can only imagine how the user experience is going to unfold.
Be it data visualization with the help of VR and AR, or maximization of convenience with the help of wearables, they're all going to bring about a massive change in the mobile app development trends. Hopefully, we've helped you scratch that itch of curiosity and you got to learn about how our interaction with the world is about to change.
Join Hacker Noon
Create your free account to unlock your custom reading experience.
Checkout PrimeXBT
Trade with the Official CFD Partners of AC Milan
The Easiest Way to Way To Trade Crypto.
Source: https://hackernoon.com/future-of-mobile-apps-heres-everything-thats-worth-the-wait-782k335e?source=rss