Regtech ClauseMatch Plans US Expansion, Signs Up 2 North American Clients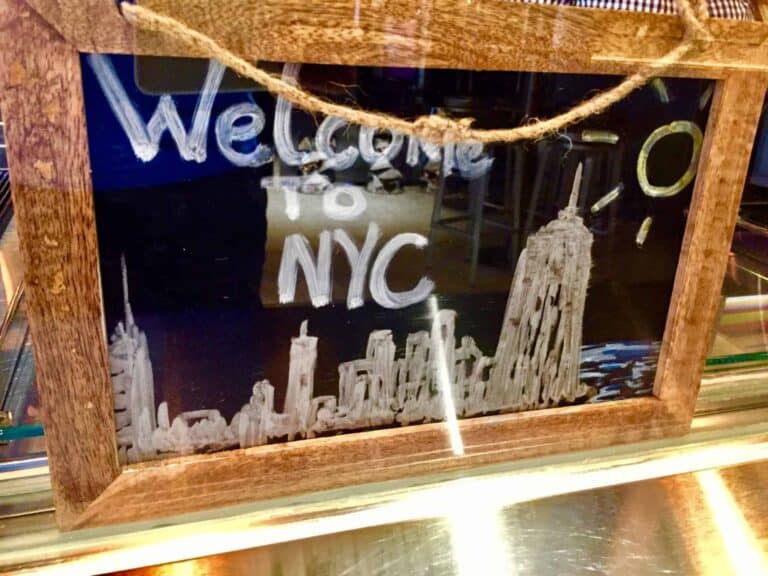 Regtech ClauseMatch is crossing the Atlantic and setting up operations in the US, according to a note from the company. ClauseMatch is a compliance platform that seeks to streamline legal, finance, operations, and risk departments.
ClauseMatch reports that it has opened a new office in New York City due to demand from both US companies as well as international firms operating in North America. After London and Singapore, New York is the third location across the globe where ClauseMatch is represented. Establishing a presence in the US is a strategic move even while the market is experiencing a period of uncertainty and volatility.
a compliance platform that enables compliance, legal, finance, operations and risk departments to collaborate in real-time on policy documents, has announced the launch of its US office in New York. The opening comes in response to demand from US companies and international clients operating in the US.
ClauseMatch was initially introduced to the US market through the Department of International Trade UK (DIT) missions several years ago. In early 2017, ClauseMatch claimed its first global client with a significant presence in the US.
Current clients operating in the US include Barclays along with two of the largest financial companies in the country, says ClauseMatch. These include a publicly traded bank based in New York and one of the world's largest investment firms. Popular UK based digital bank Revolut is already using ClauseMatch's services in the US.
On June 25th, ClauseMatch "graduated" from the Fintech Innovation Lab based in New York and run by a the Partnership Fund for New York and Accenture. ClauseMatch was only one of ten companies participating in the Lab. The experience brought more exposure to US financial services firms as well as gaining additional insight into the needs of big banks as well as insurance companies.
Ari Helgason, Principle at Index Ventures – ClauseMatch's lead investor, said they are excited about the potential of the Clausematch platform for the North American market. Helgason said the AI-driven approach to automation compliance and bringing structure to unstructured data is unique.
"Now is the right time to help risk and compliance automate policy management and step up to the level that regulators expect."
Maria Gotsch, President and CEO of the Partnership Fund for New York City, added that tech that streamlines compliance is a priority for the Lab:
"We're excited that ClauseMatch is entering the U.S. market by opening an office in New York at a time when new activity and jobs are so important for our local economy."
ClauseMatch's proprietary AI-powered document collaboration platform is said to enable work with smart connected policy documents in real-time. ClauseMatch aims to help teams to map them with regulatory obligations applying machine-learning (ML) algorithms on a granular level, something that's not available anywhere else.
ClauseMatch reports that Barclays risk and compliance departments are already using the service to manage their global policies in real-time. ClauseMatch is estimated to have reduced the annual policy refresh cycle by 40%. ClauseMatch took away 85% of manual work – a significant difference.
Evgeny Likhoded, CEO & Founder, ClauseMatch, stated:
"Our technology has found a warm welcome in the US, especially in the current climate where the entire workforce is now working from home, and organizations have to find new tools to adapt. With daily changes happening in the global arena, it is imperative to be able to adapt quickly and communicate better with employees. Through our platform, business continuity plans and disaster recovery policies could be updated and communicated to everyone in real-time, so people in compliance can work smarter and concentrate on higher-value tasks."
Rich Heller, Head of US Branch, explained they are seeing increasing demand and appetite for the kind of technology they offer from banks of all sizes and insurance companies.
Michael Rasmussen, a US-based GRC expert, said that North American organizations are being hammered with regulatory obligations and compliance requirements – a bit of an understatement:
"They need efficient, effective, and agile ways to manage regulatory obligations and governance documents such as policies. ClauseMatch's entry into the North American market comes at the most ideal time as the U.S. Department of Justice just this month released guidance on the evaluation of compliance programs with a predominant focus on policy design, comprehensiveness, accessibility, and operational integration, these are all specific things that ClauseMatch enables and delivers upon," said Rasmussen.
Source: https://www.crowdfundinsider.com/2020/06/163413-regtech-clausematch-plans-us-expansion-signs-up-2-north-american-clients/
CROWDFUNDING FAVORITES! Featuring: GravGrip, Turtl Eco Sunglasses, ASMOKE Portable Applewood Pellet Grill & Many More!
Early-Stage Startup Investments: Strategies for Diversification
The rapidly evolving COVID-19 pandemic continues to create unprecedented challenges politically, socially, and economically, all of which can be seen reflected in significant volatility in the global public markets. However, over the past few months we have witnessed something entirely different on our platform. We have seen by far the best activity since we founded SeedInvest eight years ago: our investor network is highly active and growing more than ever, and we are on pace for the best quarter we've ever had by nearly all measures. Evidently there is a continued appetite for startup investments, despite the present public market uncertainty. For those potentially looking to rebalance a portion of their portfolios, what are some strategies, both timely and timeless, for building a diversified venture capital portfolio?
The Risks
While exciting, investing in startups is not without its risks. It's commonly accepted that the majority of your returns will be concentrated in just a select few startups, while the majority of your startup portfolio investments will return at best what you invested (and more often than not even less than that). If you invest in too few startups, you are statistically less likely to be invested in one of the few "winners" whose outsized returns are crucial to offsetting the myriad losses you are almost guaranteed to experience across the majority of your portfolio. This is a critical concept for those looking to add early stage startups to their investment portfolio, as building a large, diversified portfolio is one of the most effective hedges against such losses.
Early Stage Companies Can Be More Nimble
Early stage companies are typically more nimble and less affected by market cycles, as small businesses are better suited to pivoting their business model during a crisis, or other periods of big macroeconomic change. The COVID-19 crisis has already resulted in potentially lasting changes to the way we work, the most obvious being the dramatic increase in remote working. This is not necessarily a hindrance for agile, more tech-enabled startups. They can more easily pivot to allow employees to work effectively from home, regardless of how distributed the workforce is, which cannot always be said for companies in more traditional sectors.
Another advantage of being an early stage startup is the larger range of exit strategies available to them. Conversely, later stage companies may be more exclusively focused on an IPO. In the near future, later stage companies may begin to feel increased pressure in a bear market with depressed valuations–hardly the ideal time to go public. Further, mid to late stage companies may have higher burn rates, such as the highly visible "unicorn" startup, WeWork, which burned through $1.4B in Q4 2019. WeWork's future is uncertain, especially with more companies looking to accommodate the increasing need for employees to work remotely, highlighting that later stage companies often need to be well-financed to endure. Diversifying into early stage companies is one strategy for building a robust portfolio for the long term, helping to prepare for an unpredictable socioeconomic climate.
Diversification Across Sectors
Beyond diversifying across company size and business model, one should also consider investing in startups across a variety of industries and sectors. Each industry has a different risk and reward profile, as well as a different tolerance of economic climates. Cast your mind back to a few years ago–who could have predicted the near collapse of the restaurant and hospitality sector, or the healthtech and e-commerce boom, all a byproduct of the crisis we are living through right now? Sectors perform at different paces the majority of the time, so ensuring you have a diversified, well-balanced selection will help bolster your portfolio's resilience.
Diversification Across Geographies
As with different industries, differing geographies will similarly either benefit or suffer from big macro events at different paces, so one strategy for diversification is to broaden the geographical span. Additionally, the increase of remote work eliminating geography as a constraint to a company's talent pool could be a game-changer for businesses, as fewer startups will be reliant on traditional VC hubs. Smaller tech hubs are increasingly competing against Silicon Valley, historically the epicenter of the startup tech ecosystem. Companies based in secondary or tertiary markets may start getting access to a broader talent pool as employees leave Silicon Valley. We are already witnessing this geographical shift, with exciting startups emerging from unlikely locations: UIPath ($7bn unicorn) from Bucharest, Supercell ($9bn exit) from Helsinki, Farfetch ($7bn IPO) from Lisbon. Being in a traditional VC hub is no longer a prerequisite to creating the next unicorn startup, and COVID-19 may well accelerate this trend.
Diversification Through Diversity
There is a much-needed conversation occurring these days about systemic racism, including in the business world. In addition to being a moral issue, a lack of diversity within a company may also impact the bottom line. A McKinsey report found that "ethnic and cultural diversity on executive teams continues to correlate strongly with company financial performance, [which supports] the argument that there is value in promoting ethnic/cultural diversity in [top company] teams around the world." Additionally, First Round Capital found that teams with at least one female co-founder performed 63% better than male-only teams, while racially diverse teams performed 35% better than their industry peers.
However, a recent study of VC-backed deals found that 77% of founders were white, just 1% percent of VC-backed founders were black, while women-founded startups received only 9% percent of investments. While we still have a long way to go, we are proud that 12% of SeedInvest's portfolio companies over the past two and a half years have been led by diverse founders. Early stage investing is just as much about who you are investing in as the idea, the potential market opportunity, business fundamentals, or technology, and so investors serve themselves well by being mindful of the entrepreneurs they are supporting.
What's Next?
SeedInvest has new investment opportunities launching each week, across all stages, industries and geographies. Explore our offerings page. [1]
The post Early-Stage Startup Investments: Strategies for Diversification appeared first on SeedInvest.
Insurtech Lemonade Prices IPO Higher than Expected, Shares Pop on First Day of Trading on NYSE, OurCrowd Books Another Win for Investors
Lemonade (NYSE:LMND), a fast-growing Insurtech firm, completed its initial public offering (IPO) today on the New York Stock Exchange (NYSE). Earlier today it was reported that at the last minute Lemonade bumped up its planned offering price to $29 a share. Apparently, that was not quite enough as demand outstripped supply in early trading and shares opened at around $50 a share as the price rocketed higher.
At the IPO price of $29/share, Lemonade grossed $319 million (before commissions and expenses). The fact that investment management firm Baillie Gifford, based in Edinburgh, indicated its interest in purchasing around $100 million of equity in Lemonade probably helped boost overall share demand.
Daniel Schreiber, Lemonade CEO, told CNBC that early trades were not indicative of the story of the company but there is an opportunity to transform insurance – even while shares moved significantly higher:
"We will look at the price of our shares every couple of years and not every minute."
Lemonade is a digital-first insurance platform that seeks to align the interests of customers with the business. The company was formed based on the fact that most people hate their insurance providers combined with the reality that insurance is a huge industry that is in dire need of digital disruption. Since platform launch, Lemonade has expanded its services to 28 different states in the US as well as Germany and the Netherlands in Europe. Lemonade is licensed in 41 states and expects to cover the entire country in the following months. Also on the road map is to provide insurance services in 31 different European countries.
As it stands today, Lemonade offers homeowners and renters insurance but the Insurtech is building a model that can be applied to various insurance verticals. Renters insurance starts at just $5 a month and homeowners insurance starts at just $25 month.
On its website, Lemonade highlights all of the big-name insurance companies that have seen their customers switch their business to their platform due to its focus on customer service.
Lemonade explains their approach:
"Traditional insurance companies make money by keeping the money they don't pay out in claims. This means whenever they pay your claim, they lose profit. This is why getting your claims paid fast and in full is sometimes so hard. Lemonade was built differently. We take a fixed fee out of your monthly payments, pay reinsurance (and some unavoidable expenses), and use the rest for paying out claims. In essence, we treat premiums as if they were still your money and return unclaimed remainders in our annual 'Giveback'."
Insiders believe that, overall, insurance is incredibly ripe for disruption and the Lemonade team did it right by building a world-class platform while bringing in great people to transform insurance.
One of the early investors was global crowdfunding platform OurCrowd. While not the biggest investor in the company – a list that includes names like Sequoia and Softbank, OurCrowd provided an opportunity for smaller investors to get into the company at a far lower level thus helping to validate the investment crowdfunding platform's mission.
Crowdfund Insider spoke with OurCrowd CEO and founder Jon Medved on the day of the IPO. He had this to say:
"We are delighted with today's IPO for lemonade we are proud of their spectacular team and what they achieved so far and we look forward to very exciting additional chapters in this emerging story. This is yet another one of Ourcrowds IPOs which have proven that investors in next-generation platforms can get early and important access to quality deals just like institutional investors."
Since its inception, OurCrowd has backed several companies that have IPOed like Beyond Meat, Uber, and Rewalk. So far, OurCrowd has booked over 35 exits for its platform investors.
At the time of writing, shares in Lemonade were trading at over $62/share thus more than doubling its IPO price.
Have a crowdfunding offering you'd like to share? Submit an offering for consideration using our Submit a Tip form and we may share it on our site!
Source: https://www.crowdfundinsider.com/2020/07/163556-insurtech-lemonade-prices-ipo-higher-than-expected-shares-pop-on-first-day-of-trading-on-nyse-ourcrowd-books-another-win-for-investors/