Paysafe expands US partnership with IntelliPay to offer online cash payments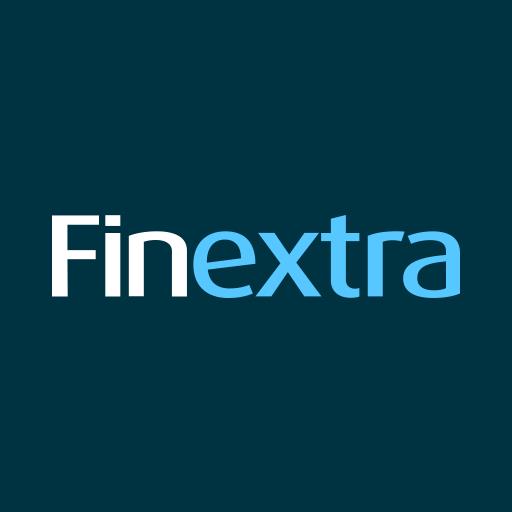 Paysafe (NYSE: PSFE), a leading specialized payments platform, today announced an expanded partnership with IntelliPay, a Utah-based provider of an intelligent cloud-based payment platform and alternative payment models. IntelliPay, which already leverages Paysafe's payment processing services, will now add the Paysafecash online cash solution as an alternative payment method to its platform, further promoting financial inclusion by giving consumers without bank accounts the opportunity to pay for bills online.
The integration of Paysafecash will see IntelliPay, a Paysafe payment processing partner since 2015, build on its commitment to provide multiple payment methods to multiple industries, creating intelligent solutions that serve all customers who wish to pay a bill online. The need for such solutions has been amplified during the COVID-19 pandemic, when in-person cash payment options have been more limited. IntelliPay helps facilitate transactions across several affected industries, including property management, government services, utilities, non-profit, healthcare, and education.
The importance of financial inclusion is reflected in recent data from the Federal Reserve, which show that 22% of U.S. adults are either underbanked or unbanked. Further emphasizing the payments challenges faced by lower income demographics, the report also revealed that 43% of Americans making less than $40,000 a year were denied credit requests in 2019. With Paysafecash, those with lower incomes and limited access to credit will benefit from greater payments flexibility.
The addition of Paysafecash to the IntelliPay end-to-end payments platform will help customers address their payment needs in a way that is safe, convenient and has no potential for chargebacks. After generating an online barcode, which can either be stored digitally or printed, and finding a nearby Paysafecash payment location such as a convenience store, pharmacy, or dollar store, consumers then need only visit that location to complete the payment with cash. With 60,000 payment points throughout the U.S., Paysafecash empowers Americans by allowing them to pay on their terms.
Udo Müller, CEO of Paysafe's eCash division, said: "We're very pleased that through our collaboration with IntelliPay, more U.S. consumers will have the opportunity to pay for their bills online, even if they don't have a bank account. Like IntelliPay, we passionately believe that we need to improve financial inclusion in our society, something which has become increasingly important as a result of the pandemic."
Casey Leloux, CEO at IntelliPay, said: "The teamwork and support from Paysafecash has been outstanding. Integrating Paysafecash into our IntelliPay Platform will provide a greater service to our merchants' customers who want to pay online, but still use cash. Expanding payment options and empowering our merchants to accept all payment methods will provide a better payment experience for their customers and help our merchants automate their receivables."
Coinsmart. Beste Bitcoin-Börse in Europa
Source: https://www.finextra.com/pressarticle/87965/paysafe-expands-us-partnership-with-intellipay-to-offer-online-cash-payments?utm_medium=rssfinextra&utm_source=finextrafeed
Luxembourg Fintech Finologee Develops Automated Payments Solutions for Enhancing Workflows
Luxembourg-based Fintech Finologee has reportedly created a hosted system that offers API end-points in order to automate payments and support secure web interfaces which improve workflows and data visualization while establishing a direct connection to the SWIFT network.
The product's development has been supported by the Luxembourg government. Crédit Agricole Life Insurance Europe (CALIE) is notably the first client/end-user to adopt the new platform.
Finologee started the development of its Enterprise Payments (ENPAY) platform in 2020 with the goal to assist the financial services sector with addressing business process enhancement and various automation requirements (with its payment workflows and interactions).
Instead of managing multiple, host-to-host banking channels or adapting consumer-focusing PSD2 access-to-account channels to their specific needs, users may work with FinologeeENPAY, a platform hosted in a secure Software-as-a-Service (SaaS) setup in Luxembourg, using a bank-agnostic connection to manage any bank account.
To streamline and automate their payment processes, companies may connect through Finologee's API end-points. The platform comes with a modern web interface that uses multi-factor authentication and allows customers to implement complex workflows and advanced transaction signature processes.
The ENPAY system is hosted on the company's Trusted Fintech Platform, along with Finologee's bank compliance, KYC and digital payments infrastructure. The SaaS setup meets outsourcing compliance requirements that apply to financial services providers, significantly lowering their implementation lead times.
For payment network and messaging connectivity with banking institutions, Finologee decided to implement direct access to SWIFT, the provider of secure financial messaging services, which connects over 11,000 banking and securities organizations, market infrastructures and corporate customers globally.
User authentication and manual transaction signature components are being offered with assistance from Luxtrust, a Luxembourg-based provider of digital identities and a trust service.
Crédit Agricole Life Insurance Europe (CALIE), one of Luxembourg's largest life insurance providers, is the first client/end user to integrate FinologeeENPAY. Accounts with multiple banks have been connected, now covering Indosuez Wealth Management, CACEIS, ING, BGL BNP Paribas and Spuerkeess, and others will be added in the coming weeks.
Finologee also entered a joint financing agreement with the Luxembourg government that supports the process and organizational innovation objectives of the initiative.
Franz Fayot, the Luxembourg Minister of the Economy, stated:
"Luxembourg is the perfect breeding ground for digital products addressing the needs of financial industry professionals. The country is well positioned to trigger projects that combine regulatory, communications, financial and technological aspects. The Luxembourg Government's unique set of research, development and innovation programs and the encompassing ecosystem provide the right toolset to support digital innovation projects efficiently. Projects led by Fintech companies such as the Finologee ENPAY platform and boosting their relationship with established businesses effectively demonstrate how cooperation cannot only solve current business challenges but also reshape existing technical setups to be ready for tomorrow's challenges."
Pierre Gramegna, the Luxembourg Minister of Finance, remarked:
"I salute the Enterprise Payment initiative ENPAY, which is another successful illustration of the potential of cooperation between a traditional player like Credit Agricole Life Insurance Europe and a new FinTech like Finologee. By providing innovative financial solutions that benefit all actors, such collaborations strengthen our ecosystem and thus fully reflect the philosophy and vision that lies behind the LHoFT (Luxembourg House of Financial Technologies)."
Raoul Mulheims, CEO of Finologee, added:
"We firmly believe that our Enterprise Payments platform can be the missing link many financial service professionals and institutional players are looking for to automate their payment processes and reduce risks. From the start, the project received strong support from partners and stakeholders. We would like to thank them for their contributions and encouragements, as well as our team for its commitment and its expertise. We are eager to quickly build up this new product and we are looking forward to establishing the foundations to a new ecosystem that has the potential to have a genuine positive impact for many businesses in Luxembourg."
When developing the FinologeeENPAY product architecture and associated roadmap, the firm depended on its expertise and experience working with this type of project (stemming from various other digital platforms the firm and its founders have been working with for the past 15 years in Luxembourg).
Coinsmart. Beste Bitcoin-Börse in Europa
Source: https://www.crowdfundinsider.com/2021/06/176496-luxembourg-fintech-finologee-develops-automated-payments-solutions-for-enhancing-workflows/