Paysafe expands US partnership with IntelliPay to offer online cash payments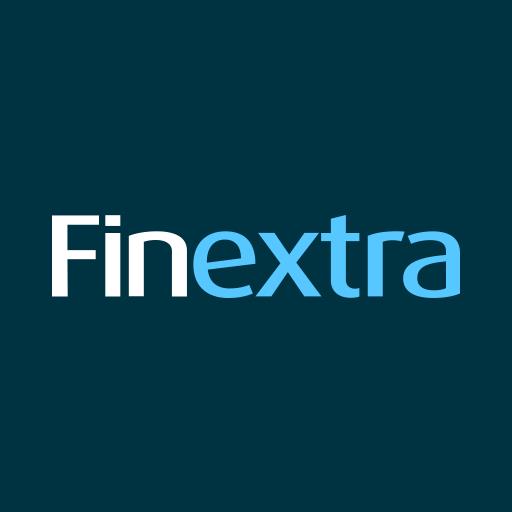 Paysafe (NYSE: PSFE), a leading specialized payments platform, today announced an expanded partnership with IntelliPay, a Utah-based provider of an intelligent cloud-based payment platform and alternative payment models. IntelliPay, which already leverages Paysafe's payment processing services, will now add the Paysafecash online cash solution as an alternative payment method to its platform, further promoting financial inclusion by giving consumers without bank accounts the opportunity to pay for bills online.
The integration of Paysafecash will see IntelliPay, a Paysafe payment processing partner since 2015, build on its commitment to provide multiple payment methods to multiple industries, creating intelligent solutions that serve all customers who wish to pay a bill online. The need for such solutions has been amplified during the COVID-19 pandemic, when in-person cash payment options have been more limited. IntelliPay helps facilitate transactions across several affected industries, including property management, government services, utilities, non-profit, healthcare, and education.
The importance of financial inclusion is reflected in recent data from the Federal Reserve, which show that 22% of U.S. adults are either underbanked or unbanked. Further emphasizing the payments challenges faced by lower income demographics, the report also revealed that 43% of Americans making less than $40,000 a year were denied credit requests in 2019. With Paysafecash, those with lower incomes and limited access to credit will benefit from greater payments flexibility.
The addition of Paysafecash to the IntelliPay end-to-end payments platform will help customers address their payment needs in a way that is safe, convenient and has no potential for chargebacks. After generating an online barcode, which can either be stored digitally or printed, and finding a nearby Paysafecash payment location such as a convenience store, pharmacy, or dollar store, consumers then need only visit that location to complete the payment with cash. With 60,000 payment points throughout the U.S., Paysafecash empowers Americans by allowing them to pay on their terms.
Udo Müller, CEO of Paysafe's eCash division, said: "We're very pleased that through our collaboration with IntelliPay, more U.S. consumers will have the opportunity to pay for their bills online, even if they don't have a bank account. Like IntelliPay, we passionately believe that we need to improve financial inclusion in our society, something which has become increasingly important as a result of the pandemic."
Casey Leloux, CEO at IntelliPay, said: "The teamwork and support from Paysafecash has been outstanding. Integrating Paysafecash into our IntelliPay Platform will provide a greater service to our merchants' customers who want to pay online, but still use cash. Expanding payment options and empowering our merchants to accept all payment methods will provide a better payment experience for their customers and help our merchants automate their receivables."
Coinsmart. Beste Bitcoin-Börse in Europa
Source: https://www.finextra.com/pressarticle/87965/paysafe-expands-us-partnership-with-intellipay-to-offer-online-cash-payments?utm_medium=rssfinextra&utm_source=finextrafeed
Available data has shown that African countries are leading the pack when it comes to Bitcoin peer-to-peer (P2p) trading in recent times. According to UsefulTulips, the continent recorded a transaction volume of $17 million in May 2021 which is a 50 percent increase year-over-year.
Per the data, African countries have recorded over 15 percent of the growth in their Bitcoin P2P trading volume in the last six months. While in contrast, other continents have seen their performance drop. For example, North America experienced a drop of up to 18 percent within the same period.
UsefulTulips data also showed that while Sub-Saharan African countries have seen a rise in their Bitcoin P2P trading volumes, countries in Middle East Africa and North Africa recorded a significantly lower trading volume. Both regions had trading volumes less than $1 million. However, as a whole, the continent has witnessed a continued growth in crypto since 2020.
What is Fuelling Africa's Crypto Growth
In recent times, countries in Africa have witnessed a growth in their crypto adoption. One report had attributed this growth to the tacit support some governments on the continents have been giving the space.
Citing Ghana as an example, the report stated "the country's launch of a regulatory sandbox that prioritized blockchain-based companies including cryptocurrency startups" is one of the factors that could have led to the country's increased volumes.
However, in some parts of Africa, the reason for the growth of P2P bitcoin trading is government sanction against cryptocurrencies.
Troubles still present
Notably, South Africa and Nigeria's governments have an unfriendly stance towards cryptocurrency. Both countries have either barred their citizens from using digital assets or are outrightly looking to regulate the space.
Due to this reason, Bitcoin traders in these countries have had to seek a viable alternative to bypass the restrictions placed by their governments.
Interestingly, Tanzania, another country in Africa, is also preparing to tow the path of the likes of Mexico, and Paraguay which are working on adopting Bitcoin as a legal tender. This follows the legalization of the asset by El Salvador.
Get an
edge

on the cryptoasset market

Access more crypto insights and context in every article as a paid member of CryptoSlate Edge.

On-chain analysis

Price snapshots

More context
Like what you see?
Subscribe for updates.
Coinsmart. Beste Bitcoin-Börse in Europa
Source: https://cryptoslate.com/african-countries-leads-the-pack-in-bitcoin-peer-to-peer-trading-data-shows/