Open Banking Fintech SplitBill Secures Nearly £100K from 52 Investors via Crowdcube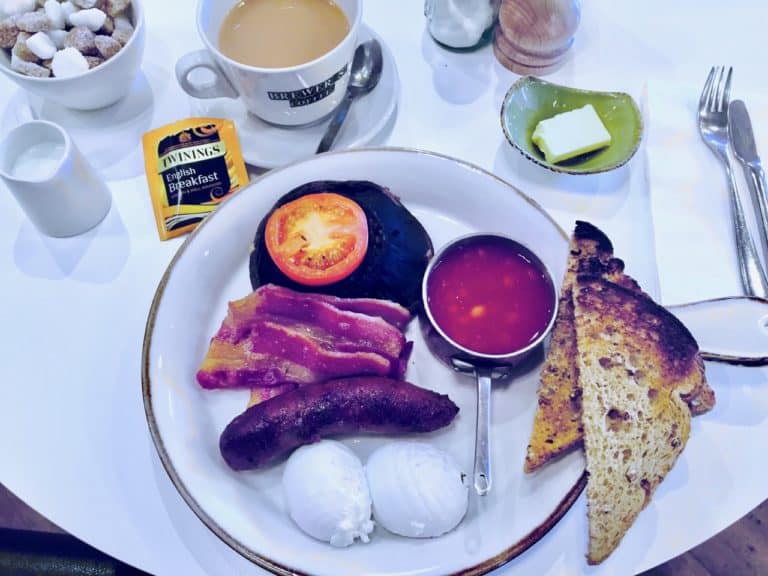 UK-based Fintech firm SplitBill, which enables free instantaneous fund transfers between friends and family members and allows merchants to save in processing fees versus credit cards transactions, reveals that it has now raised £99,370 (of its £150,000 target) from 52 investors via Crowdcube.
SplitBill, which has built its platform around Open Banking, reports a £3 million pre-money valuation, 4.76% equity, and £10.00 share price.
SplitBill reveals that it has handled over £90k in C2C transactions, to date.
Some of the key stats/features shared by the company are:
SplitBill is built around Open Banking technology
SplitBill has processed more than £90 k in transactions to date
Open Banking sector was predicted to quadruple to £7.2bn between 2018 and 2022
3k combined App downloads to date
SplitBill is an Open Banking technology-centered App, the company notes while adding that they aim to bring you "into the future with cardless payments." Users and merchants may complete transactions via SplitBill by simply scanning a QR Code while visiting physical or online stores.
QR stands for "Quick Response" Code, the company explains while pointing out that it's capable of storing a large amount of data and when scanned it lets the customer carry out an operation instantly.
While commenting on market conditions, traction, and growth potential, the firm confirmed that the United Kingdom currently leads in the Open Banking adoption and the financial data-sharing method "could boost the UK GDP by £1 billion annually."
The company added that they identified a key opportunity to significantly lower card payments for their clients "given that the Open Banking sector is estimated to grow to £7.2bn by 2022."
The company further revealed:
"To date SplitBill has been downloaded 3000 times and processed more than £90k via our Open banking partner, there are tremendous opportunities in the Checkout market including simplifying e-commerce enabling transactions without inserting card details (linked through API to the Merchants' Stores) and the possibility to settle restaurants bills at the table by just scanning a QR code."
They also noted that thanks to this seed round, SplitBill is now planning to fund further tech developments with "a focus on the Merchant functionalities and invest in client acquisition and business development."
Have a crowdfunding offering you'd like to share? Submit an offering for consideration using our Submit a Tip form and we may share it on our site!
PlatoAi. Web3 Reimagined. Data Intelligence Amplified.
Click here to access.
Source: https://www.crowdfundinsider.com/2021/07/178001-open-banking-fintech-splitbill-secures-nearly-100k-from-52-investors-via-crowdcube/
Binance Smart Chain, Cardano (ADA) Support Updates Made by Blockchain Security Firm SecuX Technology
SecuX Technology Inc. is pleased to confirm the launch of new features – which include the support of WalletConnect, Binance Smart Chain (BSC) and Cardano (ADA), to be released on July 29, 2021, as well as the new user interface of the firm's SecuXess web app.
The new support allows SecuX wallet users to gain access an extensive range of decentralized finance (DeFi) apps including OpenSea and Uniswap. The receiving, sending and staking of Cardano's ADA token and BEP-20 tokens is also supported.
Although BSC and Cardano (ADA) support is only available via SecuXess web application, WalletConnect is "only supported on the iOS App for iOS mobile device access," the announcement noted.
All features require users "to connect their SecuX hardware wallets to computer via USB, and perform a firmware update (MCU firmware version 2.13) as well as an SE update (SE version 1.87 for Cardano Ada users) procedure on the SecuXess web application with Chrome browser," according to a release shared with CI.
As confirmed in the update, the latest MCU and SE firmware versions will be "available for update starting "from July 29, 2021, 06:00 EST." For more instructions on how to update firmware, check here.
As noted in the announcement:
"Ada Portal is our newly launched platform dedicated to the receiving, sending and staking of Cardano ADA. It is accessed via the SecuXess web application, and connection verification will be required while switching from one to the other for extra security measures. Note that your Cardano ADA portfolio will only be shown and managed on Ada Portal, the SecuX hardware wallet will be used for verifying and authorizing transactions, and will not show account balances."
The new WalletConnect feature also "requires the latest version of the SecuX Mobile App (App version 1.8.0)," the release noted while adding that after you update your wallet on SecuXess web application, "disconnect from the USB cable and enable Bluetooth function on the wallet as well as your mobile phone or tablet, login to your SecuX Mobile App and proceed to App update."
The update confirmed that this version "only allows WalletConnect support for Ethereum and ERC-20 tokens; WalletConnect support for BSC BEP-20 tokens will be released in the next update."
Firmware Update to MCU version 2.13 "will be available from (06:00 EST, July 29th, 2021)"
Update "includes: 1. ADA, BSC and BEP-20 token support. 2. Sign message and EIP712 support. 3. Chain ID support for ETH and BSC. 4. Refine SE upgrade flow." For additional information on these updates, check here.
Established in 2018, SecuX Technology Inc. is a blockchain security firm that offers "the most advanced hardware wallets and crypto payment solutions with vault-grade security."
With strong supply chain management and versatile design capability, they also provide customized products "for a variety of digital asset management applications."
PlatoAi. Web3 Reimagined. Data Intelligence Amplified.
Click here to access.
Source: https://www.crowdfundinsider.com/2021/07/178414-binance-smart-chain-cardano-ada-support-updates-made-by-blockchain-security-firm-secux-technology/