Metaverse: The Bridge Over NFT To Integration
You can now go to a museum in Japan to experience moving digital art. You can also go to a digital platform like Somnium Space, or Superworld, to experience further digital rabbit holes. Something has been cooking in Helsinki, Finland for a while now though, and we are finally ready to show the world the […]
You can now go to a museum in Japan to experience moving digital art. You can also go to a digital platform like Somnium Space, or Superworld, to experience further digital rabbit holes.
Something has been cooking in Helsinki, Finland for a while now though, and we are finally ready to show the world the first snippet of it.
At the VESA metaverse studio putting the floor down yesterday at Coloro
So what is now possible?

What you couldn't yet do, up until yesterday:
Go to a physical immersive crypto art space, in which you can podcast about, sit on, and buy digital art, made physical, that comes with #NFT certificates.
Be guided to buy digital NFT art, on display via digital screens
Have the physical representations come alive via AR apps, so you can watch mini-docs about the art, as well as watch their still representations come alive
Become art yourself, via a bodypainting, stills, video, and psychological process titled Artevo, which is then transformed into multi-disciplined digital NFT & physical art.
Sit on an art couch, put on VR glasses, and go experience the various rabbit holes created by and on the already existing digital platforms, again available for you to collect also.
A special segment corner of this space, will become a green screen studio, for capturing live performances for NFT art. Brittany Kaiser will be the first international guest, whose life will be turned into integral digital art, launching in Q3 in Dubai & the metaverse. For those still unfamiliar with her story, I recommend "The Great Hack" on Netflix, which now has around 100MM views, revealing the true impact of social media on our lives.
The meta inside the art
Many of you know by now how much effort I put into these artworks, and I'm proud to announce we've quietly been working on an AR/VR/AI integrating NFT version of "The Br8ve", which will drop in a couple of months time. The physical representation of this piece, which took five months to make just into its first version, is now one part of the studio wall in 3x6M size. Soon enough, in Helsinki, Finland, some will be able to point their mobile devices on it, to watch it become alive.
They can then sit on the couch, and experience the full VR experience of it to make further mind-melt bridges on what is possible in this art renaissance of meaning, technology, and purpose.
Here are some insightful influencer comments on FB.
Be Brave
Watch the 30-minute explainer video on "The Br8ve", revealing the skillset of the potential team behind #BTC – now about to be turned into Physical/AR/VR/AI art.
In order for this space to tranced to earn the meaning behind the word 'metaverse', it shouldn't forget the multi-sensory capacity a human being has in both spirit, matter, and aspiration. I'm incredibly excited to say that this space has a green screen segment for video, a pull-down stills studio inside the circle, sauna facilities, make-up room, chillout area, and much more.
Collect multiple factors of crypto & NFT art history, at once, for less than 1 #ETH.
I recently joined the new Mintable platform with two new experiments. Due to the evolution of how my transition from the legacy art world came about in 2017, most felt my digital art was way too expensive and looked too much like classical renaissance art. The mostly silent critique was that people in the space at the time couldn't afford it, and the way that I expressed myself 'was a bit much'. I go into that story more in this episode with Bitcoin LIVE with Nicholaas, which was a real pleasure to do a deep dive with.
I made efforts to course-correct the price thing along the way, but not as significant as these value offers.


The 3D render of the space, with multiple art pieces featuring the whole site, is now available for less than 1 #ETH. All funds will go to build it further. As you might guess, the whole operation will cost significantly more than the edition of 10 will provide, so this is a real opportunity to benefit from helping the independent metaverse culture to thrive.
My long time supporter Mr. Ben Leff already acquired the 1/10 but you can collect:
The 2/10 version here.
The 3/10 version here.
I will mint more as they go, and the price will increase towards the end of the edition.
The other available piece is "Delicatessen", again, on Mintable.
If someone wants to super secure dip their toes into NFT's, to guarantee double value #NFT + physical print access, the size of the file that comes with the piece "Delicatessen" allows you to make a wall-size print.
The $99 drop of an edition of 99 (now $130 due to price rise of #ETH) can be found here. The pieces are minted as they sell, and you can get in on the very early mints now for a very affordable price by today's NFT standards on long-standing career-level work. It's also a good way to get acquainted with Zach's printable series concept, in which the piece mints as it is sold, as opposed to floods your store with NFTs and gas fees.
The idea was that you might have 99 problems but affording a cool limited edition #NFT isn't one. Of course, as we are in a bull run, ETH has gone up a bit, so the price is now at around $120
Delicatessen is now a 150x150cm print on the wall of Flavorium in Helsinki. The file that comes with the NFT allows you to blow it up to the size of the whole wall or more if you like.
Blockchain Valley Virtual
Another worthy mention is all the incredibly exciting things happening with Blockchain Valley Virtual. There will be big news regarding developments soon, but for now, here is a demo on how Niko ain't playing around when it comes to making our avatar swag.
Last but certainly not least, I'm just going to leave this here with #subtext.
So, we all have at least 99 problems but keep at it folks.
We are in the best possible sector to be in right now – unless if you are the mercilessly ruling class robbing the world blind. In which case you, still, are in the best sector in the world.
V E S A
Crypto Artist
All links to physical, NFTs, and more below
http://linktr.ee/ArtByVesa
Source: https://www.newsbtc.com/blockchain-art/metaverse-the-bridge-over-nft-to-integration/
Future of Mobile Apps: Here's Everything that's Worth the Wait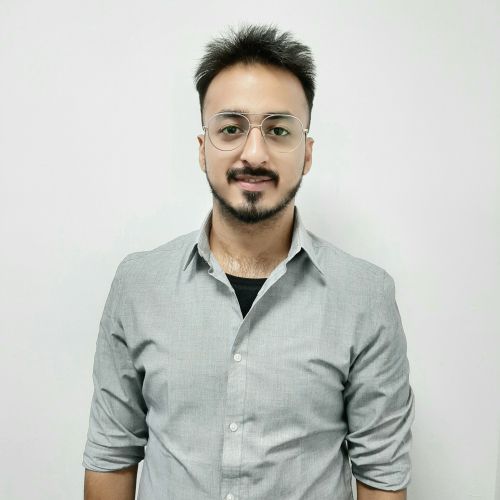 Devansh writes all about tech. He mainly talks about AI, Machine Learning and Software Development.
This year has been really rough on everyone and I guess we've seen enough of that already, but what we've also seen during this period are some amazing technological inventions. With phones, however, it's kinda gotten boring.
Every year the mobile users are excited because of the new Snapdragon processors and other bleeding-edge specs that these devices are pumping so they can insanely outperform the previous generation smartphones, but are the mobile apps in these phones evolving as congruently?
From the most interactive social media and messaging apps like Facebook, Instagram, WhatsApp, etc, it seems like there isn't anything beyond that. So what's next? Well, that's exactly what we're going to talk about.
Here's the Future of Mobile Apps
When we say future of mobile apps, we don't completely mean that these technologies aren't already here. In fact, several of these are being incorporated right now. It's just that these are in their primitive stages of development.
Here they are:
IoT (Internet of Things)
It's projected that by 2023, the global spending on IoT technology will be $1.1 trillion. Through Machine Learning and integrated Artificial Intelligence (AI), it has the potential to not just enable billions of devices simultaneously but also leverage the huge volumes of actionable data that can automate diverse business processes.
What does this entail for the future of mobile apps? Well, get ready to be able to control your car, thermostats, and kitchen appliances through your mobile devices. The IoT is being presently used in Manufacturing, Transportation, Healthcare, Energy, and many other industries.
Artificial Intelligence
AI will single handedly change the future of mobile app design.
Mobile apps are coded to operate within the constraints of certain parameters, the implications of which have to be predefined. Simply put, if you're browsing for a homestay on Airbnb, the results you see are based on predetermined parameters like your location, your size, and amenity requirements.
Those predetermined parameters, with the assistance of AI, can evolve to a point where you'll be able to get results based on your preferences that it learned along the way, such as the kind of accommodation you usually prefer, the kind of facilities you need, and may even suggest you buy a place because your favourite restaurant is nearby.
Augmented Reality (AR) / Virtual Reality (VR)
AR and VR are attracting a high amount of investments and are forecasted to reach $72.8 billion by 2024. We can already see their success in the gaming and entertainment industry with Pokemon Go, Sky Siege, Google Cardboard, iOnRoad, and Samsung Gear VR.
Brands like Jaguar Land Rover and BMW have already started using VR to conduct design and engineering evaluation sessions to finalize their visual design before they spend any money on manufacturing the parts physically.
Gradually, you'll be able to make more immersive simulations that can revolutionize any form of architecture involved in it.
Cross-Platform Development
The future of mobile apps will definitely make native app development obsolete. Currently, React Native offers exceptional flexibility while developing Android and iOS apps. This will save tons of time since you won't have to develop 2 separate apps.
More importantly, cross-platform app development will eliminate the downside of having to compromise on certain nuanced features. All of this will gradually make the app development process a lot cheaper, simpler, and time-saving.
5G
Imagine if you could download an entire Netflix series in about 10 seconds. That's how great the potential of 5G is. Theoretically, it has the potential to reach speeds of 10 Gigabits per second and not just high speeds, but low latency. Even in its infancy, we can witness 5-6 Gigabits per second on our smartphones in the US.
Speaking of the future of mobile apps, well, fast internet would mean faster download and upload speeds, which changes everything from Augmented and Virtual Reality, IoT, supply chain, transportation, smart cities, because everything can happen in real-time because of the latency of merely 2 – 20 milliseconds.
Blockchain
Blockchain is a term being thrown around a lot lately. Well, it's a technology that allows data to be stored globally on thousands of servers. Now because it's decentralized, completely transparent, and immutable, it becomes difficult for one user to gain control over the network.
This means that it's almost impossible for anyone to hack into blockchain and make changes. The future of app development depends highly on blockchain technology because of its ability to deliver highly secure mobile apps.
Wearable Devices
You see wearables, or "smartwatches", being popularly used as fitness bands these days. They're smart in the sense that they're able to tell you your heart rate, blood oxygen, count steps, are able to notify you in case of irregular heart rhythms. And of course, it does tell time.
The tech, when combined with IoT, opens up so many doors. Be it checking appointments, making calls, sending messages, getting reminders, it's just scratching the surface. This tech has a huge potential to evolve and can eventually eliminate the need to use a smartphone.
Wrapping Up
It's pretty assuring that the future of mobile apps is ridiculously exciting. We can only imagine how the user experience is going to unfold.
Be it data visualization with the help of VR and AR, or maximization of convenience with the help of wearables, they're all going to bring about a massive change in the mobile app development trends. Hopefully, we've helped you scratch that itch of curiosity and you got to learn about how our interaction with the world is about to change.
Join Hacker Noon
Create your free account to unlock your custom reading experience.
Checkout PrimeXBT
Trade with the Official CFD Partners of AC Milan
The Easiest Way to Way To Trade Crypto.
Source: https://hackernoon.com/future-of-mobile-apps-heres-everything-thats-worth-the-wait-782k335e?source=rss