Boasting more than 100,000 concurrent players since its launch on February 27th, Gunship Battle: Crypto Conflict is keeping players on their toes with new content, additional servers, a level expansion and more. Joycity's blockchain-based 4X title on mobile features authentic maritime warfare along with a robust crypto mining system.
Gunship Battle: Crypto Conflict has grown from four servers to 38 servers, and has expanded the max level for players' HQ to level 28. Players can also now expect new Naval and Air Combat Units, as well as upgraded resources for the Battle Pass' Standard and Deluxe options. As for the play-to-earn component, players can acquire Titanium in the new City Conquest feature and exchange these in-game currencies for MILICO.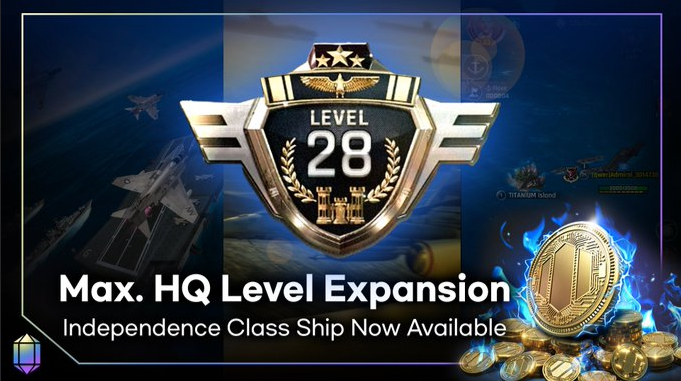 Gunship Battle: Crypto Conflict has also posted a call for players who want to participate in the game's Brand Ambassador program, so if you're keen on joining in on all the fun, you can download the game on the Google Play Store for Android devices or on the iOS App Store. It's a free-to-play game with in-app purchases. You can join the active community on Discord to stay updated on all the latest developments as well, or head on over to the official website for more info.
Sponsored Content
This article is sponsored content written by TouchArcade and published on behalf of Joycity to promote the successful launch of Gunship Battle: Crypto Conflict. For questions or comments, please email ads@toucharcade.com