Goldman Sachs taps Visa for cross-border payments
Visa (NYSE:V) today announced a global strategic partnership with Goldman Sachs Transaction Banking to help businesses – large to small – move money effortlessly around the world.
Through its implementation of Visa B2B Connect and Visa Direct Payouts solutions, Goldman Sachs will help its commercial and corporate banking clients simplify complexities and costs associated with existing systems and inefficient processes. These solutions will enhance Goldman's cross-border business-to-business (B2B) and business-to-consumer (B2C) payments program for high and low value payments. Goldman Sachs's corporate clients can move funds quickly and securely, have near real-time visibility into their payment status, obtain necessary reconciliation and compliance data, ultimately helping improve organizations' cash flow.
"There is an immediate need for modernization of global money movement to help businesses around the world simplify and enhance how they pay and get paid across borders," said Alan Koenigsberg, global head of new payment flows, Visa Business Solutions. "Visa's partnership with Goldman Sachs Transaction Banking is an important milestone in our efforts to break down traditional processes and silos and help spur innovation in this critical industry segment for the decades to come."
Goldman Sachs Transaction Banking clients can begin using Visa's solutions right away through their existing connections, whether that be API, file or online web platform.
For high-value cross-border B2B payments, Goldman Sachs will leverage Visa B2B Connect, a multilateral B2B cross-border payments network, available in 97 markets globally, to help optimize payments for its corporate client base. Built from the ground up, Visa B2B Connect is designed to shorten time spent on cross-border corporate payments by facilitating transactions from the bank of origin directly to the beneficiary bank, helping significantly streamline settlement. The platform helps increase visibility and predictability into the transaction flow, giving Goldman Sachs clients an opportunity to track the status of payments from the originator bank to the destination bank in near real time, while improving transaction accuracy and simplifying the reconciliation process.
With Visa Direct Payouts capabilities, Goldman Sachs will bring push-to-account functionality for lower value, high volume cross-border Business-to-Small-Business (B2SB) and Business-to-Consumer (B2C) payouts, eliminating complexities often associated with businesses having to manage multiple networks and intermediaries worldwide. Through a single connection to billions of endpoints in over 90 markets, Visa Direct Payouts expands the payment options Goldman Sachs can offer to its corporate clients.
"We believe paying someone halfway around the world should be just as easy as paying someone around the corner," said Eduardo Vergara, global head of Transaction Banking Product and Sales at Goldman Sachs. "We are proud to partner with Visa to introduce fast and easy ways our clients can make payments across the globe."
Goldman Sachs Transaction Banking clients will benefit from this partnership in numerous ways:
One simple workflow for all payment types
Start using Visa services right away, with no changes to existing setup
Additional payout options for high and low value payments
Fee optimization
Comprehensive information reporting for easy reconciliation
Visit Visa Direct Payouts and Visa B2B Connect to learn more how Visa helps its clients and partners move money globally.
Coinsmart. Beste Bitcoin-Börse in Europa
Source: https://www.finextra.com/pressarticle/87964/goldman-sachs-taps-visa-for-cross-border-payments?utm_medium=rssfinextra&utm_source=finextrafeed
London based Open Payments Fintech Volt Secures $23.5M via Series A led by EQT Ventures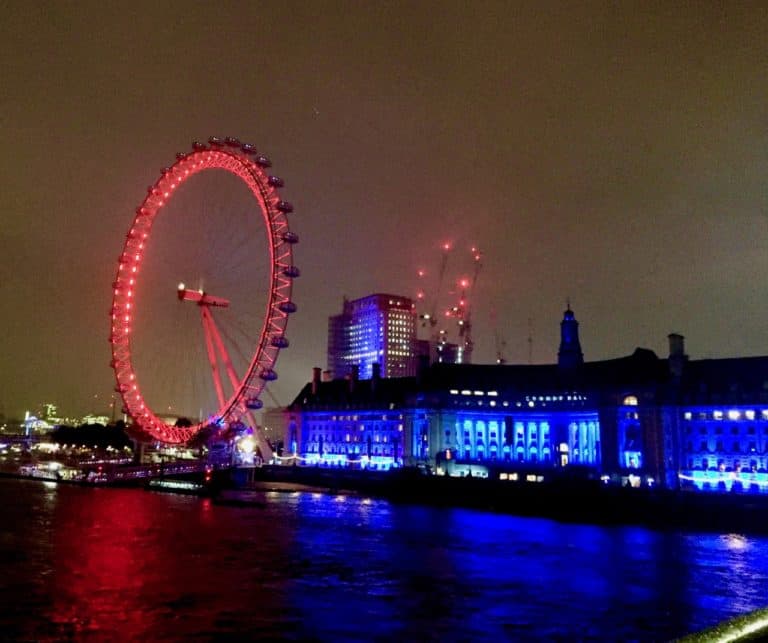 London-headquartered Volt, an open payments gateway provider, has secured $23.5 million in capital through a Series A round that was led by EQT Ventures.
Augmentum Fintech, Fuel Ventures, and angel investors including Adyen co-founder Robert Kraal and FIS non-executive director Gabriel de Montessus took part in Volt's latest investment round as well.
Launched in 2019, Volt aims to provide convenient access to Open Banking payments across Europe. It reportedly connects more than 5,000 banking platforms in the UK and EU. This helps bring together new generation account-to-account payments infrastructure to a single point of access.
Volt's management noted that there are 58 countries that are introducing new instant payment schemes, with firms throughout the world now embracing a more digital way of conducting business. With this new funding, Volt aims to expand operations into new markets so that it can increase its global presence.
Tom Greenwood, CEO at Volt, stated:
"Instant payments are set to dominate the global payments landscape and will become the new normal. It's an exciting time to be in payments, and we are delighted to have secured such a significant funding round, and the backing of an influential group of investors."
Tom Mendoza, Partner at EQT Ventures, remarked:
"The pandemic has created an inflection point in the payments sector; faced with unprecedented online demand, merchants and PSPs are re-assessing the technical infrastructure that underpins their business. Volt's team of payments experts are creating meaningful change and building a new category in instant payments, forging the path by bringing new real-time networks to a single switch. We are delighted to be working with Tom and the team."
As covered in April 2021, Volt revealed that it has developed new cash management functionality. It offers merchants and payment service providers with full visibility of Open Banking payments made via the UK's Faster Payments Service and the European SEPA Credit Transfer and SEPA Instant Credit Transfer schemes.
Currently available in the United Kingdom, and also across Europe, Volt Connect has been designed to give merchants more control of their cash by allowing them to keep track of multi-currency PSD2 payments from the point of initiation to the moment of arrival in their accounts. Automatic reconciliation and reporting offer recipients with instant notification of transaction settlement, enabling them to credit the intended customer account a lot faster and in a reliable manner.
Coinsmart. Beste Bitcoin-Börse in Europa
Source: https://www.crowdfundinsider.com/2021/06/176789-london-based-open-payments-fintech-volt-secures-23-5m-via-series-a-led-by-eqt-ventures/