Federal Government Investments in AI Beginning to Pay Off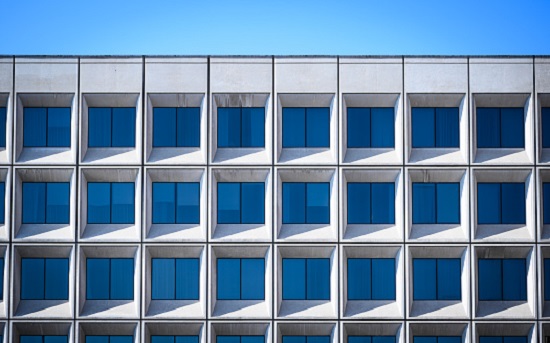 By AI Trends Staff
The federal government's investments in AI since President Donald Trump signed an Executive Order calling for the US to maintain its leadership in AI in early 2019 have been substantial and are playing out in a range of agencies, as several speakers outlined on day two of the Second Annual AI World Government conference and expo held virtually this week.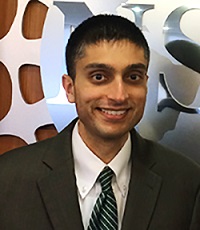 Erwin Gianchandani, Deputy Assistant Director, Computer and Information Science and Engineering, National Science Foundation, described NSF investments in AI, NSF's National AI Research Institutes and other partnership models. The NSF invested $500 million in AI in fiscal year 2020 just ended, broken down by $320 million in computer and information science, $131 million in engineering and $48 million in math and physical sciences. "We put a spotlight on specific areas of AI and machine learning, often in collaboration with partners," he said in a talk on AI at the NSF. As an example, he pointed to a $4.5 million investment in Partnership on AI, a nonprofit coalition committed to the responsible use of AI, to help research the social challenges that can arise from AI.
Another example is the Real-Time Machine Learning program in partnership with the Defense Advanced Research Projects Agency (DARPA), to build new hardware and software systems that can combine complex ML algorithms and advanced hardware to stream new data in real time. Yet another is a program on Fairness in AI in collaboration with Amazon, with a focus on transparency, explainability and bias. "This illustrates the breadth of investment we have and how we have worked across government agencies and the public and private sectors," Gianchandani said.
Funding of some $180 million for a new round of AI Research Institutes is coming in 2021, building on $1 billion in awards given this summer to 12 institutes nationwide, and partnering with Amazon, Google, Intel, and Accenture for support.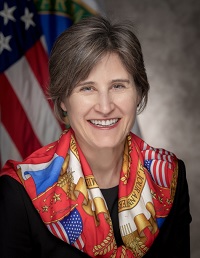 Over 600 AI projects are underway at the Department of Energy, said Cheryl Ingstad, Director of the AI and Technology Office of the DOE, in a talk outlining the agency's AI efforts. Appointed in February and from a background at 3M and in the Defense Intelligence Agency before that, Ingstad said, "The DOE is positioned to lead the government's efforts to advance AI."
One example effort is the First Give Consortium, announced in August in partnership with Microsoft, to use deep learning algorithms to provide near real-time data to improve the decision-making of the nation's first responders. "The power to save lives is where I see a great opportunity for AI," Ingstad said.
The DOE's strategic objectives in AI include an effort to cultivate an "AI-Ready Workforce" by offering new hires AI career pathways and helping meet the demand for AI training. "We have a lot of passion about this, and we are hiring to execute on this strategy," she said. "I am impressed with the talent we are seeing." The DOE is also actively seeking partnerships with AI firms. Ingstad provided an email address for interested partners to send queries or proposals: doe_AI_gateway@hq.doe.gov.
Amazon launched Amazon Web Services in 2006, the first cloud computing platform. With the COVID-19 pandemic causing a boom in remote work, Amazon is well-positioned to be of service. "We are experiencing a renaissance in machine learning and AI in the cloud," said David Levy, a VP at AWS who focuses on the US Government sector, in a talk on how the government is using AI in the cloud. "The cloud is providing computer scientists with the scale they need to run machine learning algorithms. And COVID-19 research shows the importance of being able to run ML models in the cloud," he said. Amazon is a cofounding member of the recently-formed COVID-19 High Performance Computing Consortium along with many other industry players, federal agencies, and universities.
The US Department of Veterans Affairs late last year launched the National AI Institute for advancing the health and well-being of veterans. "The VA has over nine million patients, making it the largest integrated healthcare system in the US," said Gil Alterovitz, PhD, Director of AI at the VA, in a talk on how the agency is using AI to improve health services.
The VA's chief areas of AI concentration are deep learning, explainable AI, privacy protection, trustworthy AI and multiscale AI analysis, he said. A number of stakeholders are consulted to decide what projects to pursue. The VA uses AI Tech Sprints, time-limited engagements to foster collaboration with industry, academic and nonprofit partners. The first was conducted in 2019; the second concludes in November. "The Tech Sprints enable the VA to have a bidirectional link between the government and users of data," he said.
One example result is the Clinical Trial Selector, developed by a group of high school students from Fairfax County Va., to help connect veterans with clinical trials that could be helpful. The students were members of the Girls Computing League nonprofit that fosters the interest of young people in computer science and technology. The work is continuing through a grant from AWS.
Day three of AI World Government continues tomorrow, Friday, Oct. 30.
Source: https://www.aitrends.com/ai-world-government/federal-government-investments-in-ai-beginning-to-pay-off/
Work of the Future: Addressing Skills Gap with Education, Training, Expanded Pool 
By John P. Desmond, AI Trends Editor
Thousands of jobs go unfulfilled today because of the gap in skills between requirements of the job and available labor, according to speakers at a session on education and training at the AI and the Work of the Future Congress 2020 held virtually recently.
The conference was held following the release of the 2020 report from the MIT Task Force on the Future of Work, which recently released its 2020 Final Report.
"The only way to fill these jobs is with certificate graduates," stated Freeman Hrabowski, President, University of Maryland, Baltimore County, which has been working with the Greater Washington Partnership non-profit civic alliance of 27 employers to help address the issue. "We have been looking at ways to develop certificates to increase the number of people to file these jobs," he said.
The Future of Work report refers to the nation's 1,100 community colleges as the "linchpin of America's training ecosystem," providing training to seven million students annually in credit courses, with 46% of them over the age of 22.
"It's about a journey the worker is on to continue to invest in their education, and community colleges are the starting points," stated Juan Salgado, Chancellor, City Colleges of Chicago.
One of the seven schools in his network that is focused on healthcare, saw enrollment increase five percent during the pandemic, while the others averaged a 14% decrease. "People are moving to where there is opportunity and into programs that work," he said.
Pandemic Has Led to Requirement to "Reallocate" Labor
Paul Osterman, Professor of Human Resources and Management, MIT Sloan School of Management, said, "The core challenge is about low-wage workers. Some 25% of workers today earn less than is needed to support a family. And the Covid-19 pandemic has presented a "huge question around reallocation" of workers from industries that have shrunk, such as restaurants, to industries that need workers, such as healthcare.
Over 55% of workers got skills training from their employers, based on a January 2020 survey Osterman conducted. He cited "huge disparities" by ethnic background, with African-Americans and Latinos receiving much less skills training from their employers than white people.
"In the public system, we know what works," Osterman said. "We know that community college pays off, and high quality job training also pays off. The issue is how to expand and scale what we know works, and getting employers to buy into it," he said.
He sees the answer as getting education "stovepipes" to work together, such as K-12 educators working with higher educators. "We need to get those bureaucracies to cooperate and create a seamless system, and get employers to take it seriously," Osterman said. He often hears business CEOs saying they want to work with community colleges, but, "Making it happen is the challenge."
Community Colleges Working with K-12 Educators in Chicago
Salgado of City Colleges of Chicago said he has engaged in a joint strategic plan with the Chicago public schools, which gets the K-12 systems and the community colleges working together. "We are going to be one team," he said. Community college certification programs are introduced to high school students, so they become familiar with those options.
In Baltimore County, community colleges are working closely with public educators and employers. "Those middle school years when students build their math and reading skills, and a sense of self-worth, are critical," said. He noted that while many students, not only many from low-income backgrounds, are "afraid of math and science" many opportunities are also available to them.
While many students in the Chicago and Baltimore areas may be benefiting from the K-12 and community college education partnerships, Osterman said, "I would suspect that thousands of people who need the kinds of skills that are in demand now are not getting that opportunity. We need to change that. It's a political issue that needs to be front and center."
Startup pyrometics Seeks to Expand Hiring Pools by Assessing Soft Skills
Another way to approach the skills gap is to expand the pool of potential hires. This is the approach taken by pymetrics, a startup focused on spotting talent with the right "adjacent skills" though they may be non-degree holders, minorities and women. CEO and founder Dr. Frida Polli, also a member of the Future of Work panel on education and training, is a neuroscientist aimed at 'democratizing' career search and hiring. The firm's product seeks to match candidates to the best job while removing render and ethnic bias from the hiring process. The company has over 100 enterprise clients, including Unilever and Accenture.
"We need to refocus on soft skills to understand future potential, to see whether a person has the social and emotional aptitude for work they have never done," Dr. Polli said. "That allows us to mitigate the process we have for evaluating hard skills, which map to race, general and socioeconomic background. We want to at a minimum marry our love of hard skills with a soft skill assessment."
While difficult to quantify, her company has developed a means to do it. "We have developed more objective ways to measure these soft skills," she said. "But whatever system you use, it will help to balance some inequalities we see in society."
Her own experience as an English major who became a scientist is telling. "Soft skill assessment is one of the ways you can compare an MIT grad with someone who has many of the same soft skills," she said, adding, "The notion that to expand diversity, quality must suffer, is offensive."
A consortium of partners including pymetrics, Infosys, Merit America, Per Scholas, Revature and Woz U is working together to expand the hiring pool.
Learn more from the MIT Task Force on the Future of Work 2020 Final Report, at the Greater Washington Partnership and from pymetrics,
Source: https://www.aitrends.com/workforce/work-of-the-future-addressing-skills-gap-with-education-training-expanded-pool/