Falsified Satellite Images in Deepfake Geography Seen as Security Threat
By John P. Desmond, AI Trends Editor
Deepfake is a portmanteau of "deep learning" and "fake", and refers to a synthetic media usually in which a person in an existing image or video is replaced with someone else's likeness. Deepfakes use techniques from machine learning and AI to manipulate visual and audio content with a high potential to deceive.
Deepfakes applied to geography have the potential to falsify satellite image data, which could pose a national security threat. Scientists at the University of Washington (UW) are studying this, in the hopes of finding ways to detect fake satellite images and warn of its dangers.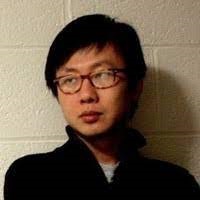 "This isn't just Photoshopping things. It's making data look uncannily realistic," stated Bo Zhao, assistant professor of geography at the UW and lead author of the study, in a news release from the University of Washington. The study was published on April 21 in the journal Cartography and Geographic Information Science. "The techniques are already there. We're just trying to expose the possibility of using the same techniques, and of the need to develop a coping strategy for it," Zhao stated.
Fake locations and other inaccuracies have been part of mapmaking since ancient times, due to the nature of translating real-life locations to map form. But some inaccuracies in maps are created by the mapmakers to prevent copyright infringement.
National Geospatial Intelligence Agency Director Sounds Alarm
Now with the prevalence of geographic information systems, Google Earth and other satellite imaging systems, the spoofing involves great sophistication and carries more risks. The director of the federal agency in charge of geospatial intelligence, the National Geospatial Intelligence Agency (NGA), sounded the alarm at an industry conference in 2019.
"We're currently faced with a security environment that is more complex, inter­connected, and volatile than we've experienced in recent memory—one which will require us to do things differently if we're to navigate ourselves through it successfully," stated NGA Director Vice Adm. Robert Sharp, according to an account from SpaceNews.
To study how satellite images can be faked, Zhao and his team at WU used an AI framework that has been used to manipulate other types of digital files. When applied to the field of mapping, the algorithm essentially learns the characteristics of satellite images from an urban area, then generates a deepfake image by feeding the characteristics of the learned satellite image characteristics onto a different base map. The researchers employed a generative adversarial network machine learning framework to achieve this.
The researchers combined maps and satellite images from three cities—Tacoma, Seattle and Beijing—to compare features and create new images of one city, drawn from the characteristics of the other two. The untrained eye may have difficulty detecting the differences between real and fake, the researchers noted. The researchers studied color histograms and frequency, texture, contrast, and spatial domains, to try to identify the fakes.
Simulated satellite imagery can serve a legitimate purpose when used to represent how an area is affected by climate change over time, for example. If there are no images for a certain period, filling in the gaps to provide perspective can provide perspective. The simulations need to be labeled as such.
The researchers hope to learn how to detect fake images, to help geographers develop data literacy tools, similar to fact-checking services. As technology continues to evolve, this study aims to encourage more holistic understanding of geographic data and information, so that we can demystify the question of absolute reliability of satellite images or other geospatial data, Zhao stated. "We also want to develop more future-oriented thinking in order to take countermeasures such as fact-checking when necessary," he said.
In an interview with The Verge, Zhao stated the aim of his study "is to demystify the function of absolute reliability of satellite images and to raise public awareness of the potential influence of deep fake geography." He stated that although deepfakes are widely discussed in other fields, his paper is likely the first to touch upon the topic in geography.
"While many GIS [geographic information system] practitioners have been celebrating the technical merits of deep learning and other types of AI for geographical problem-solving, few have publicly recognized or criticized the potential threats of deep fake to the field of geography or beyond," stated the authors.
US Army Researchers Also Working on Deepfake Detection
US Army researchers are also working on a deepfake detection method. Researchers at the US Army Combat Capabilities Development Command, known as DEVCOM, Army Research Laboratory, in collaboration with Professor C.C. Jay Kuo's research group at the University of Southern California, are examining the threat that deepfakes pose to our society and national security, according to a release from the US Army Research Laboratory (ARL).
Their work is featured in the paper titled "DefakeHop: A light-weight high-performance deepfake detector," which will be presented at the IEEE International Conference on Multimedia and Expo 2021 in July.
ARL researchers Dr. Suya You and Dr. Shuowen (Sean) Hu noted that most state-of-the-art deepfake video detection and media forensics methods are based upon deep learning, which has inherent weaknesses in robustness, scalability, and portability.
"Due to the progression of generative neural networks, AI-driven deepfakes have advanced so rapidly that there is a scarcity of reliable techniques to detect and defend against them," You stated. "We have an urgent need for an alternative paradigm that can understand the mechanism behind the startling performance of deepfakes, and to develop effective defense solutions with solid theoretical support."
Relying on their experience with machine learning, signal analysis, and computer vision, the researchers developed a new theory and mathematical framework they call the Successive Subspace Learning, or SSL, as an innovative neural network architecture. SSL is the key innovation of DefakeHop, the researchers stated.
"SSL is an entirely new mathematical framework for neural network architecture developed from signal transform theory," Kuo stated. "It is radically different from the traditional approach. It is very suitable for high-dimensional data that have short-, mid- and long-range covariance structures. SSL is a complete data-driven unsupervised framework, offering a brand-new tool for image processing and understanding tasks such as face biometrics."
Read the source articles and information in a news release from the University of Washington, in the journal Cartography and Geographic Information Science, an account from SpaceNews,a release from the US Army Research Laboratory, and in the paper titled "DefakeHop: A light-weight high-performance deepfake detector."
Coinsmart. Beste Bitcoin-Börse in Europa
Source: https://www.aitrends.com/ai-in-science/falsified-satellite-images-in-deepfake-geography-seen-as-security-threat/
OceanDAO Launches 7th Round of Grants, valued at $224K, for Data Science, Developer, AI Research Projects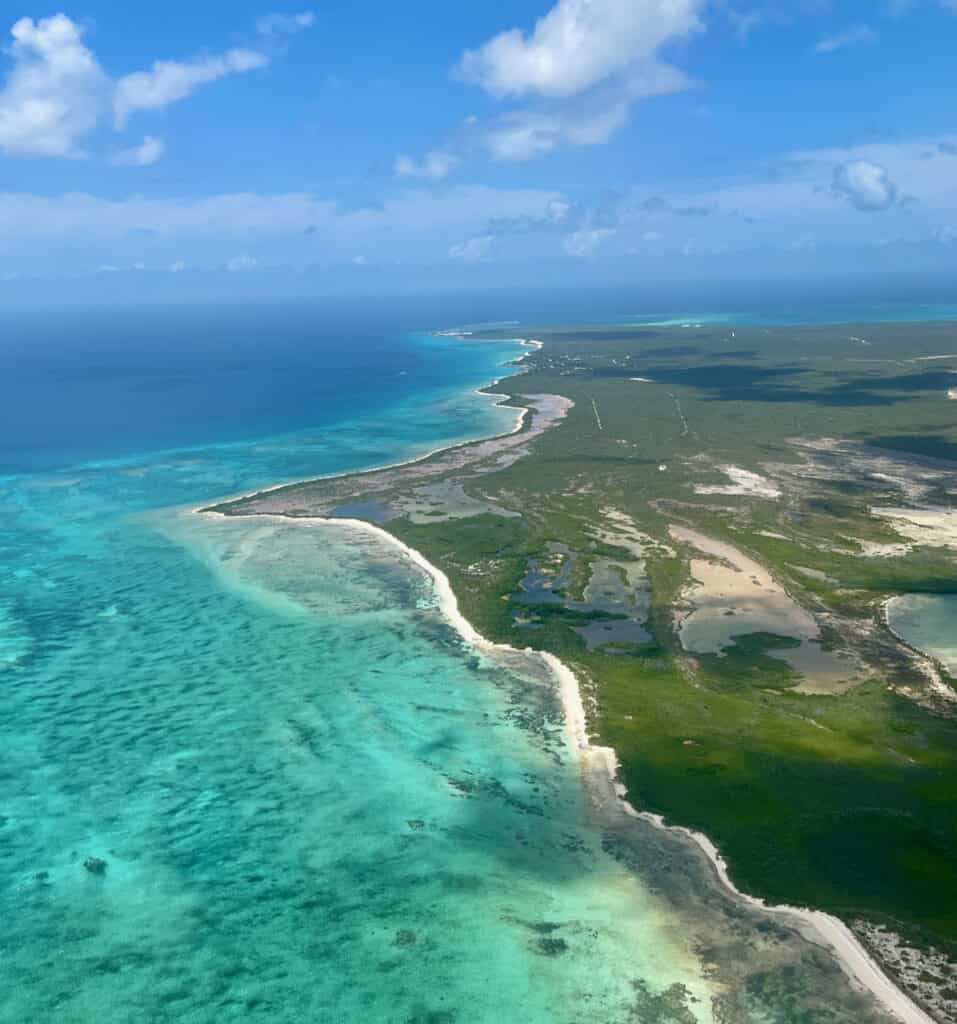 OceanDAO, a distributed autonomous organization supporting the Ocean Protocol, reveals that the 7th round is now open for submissions. More than $200,000 is being offered for Data Science, Developer, and AI Research projects according to a release shared with Crowdfund Insider.
During its first six months, OceanDAO has "made 49 grants to community projects," the announcement noted while adding that more than 15M OCEAN tokens used were to vote in the funding initiative, "painting a promising picture of an autonomous future for the Ocean Protocol community."
The announcement also mentioned that OceanDAO presents opportunities for public financing that's open to data science and AI practitioners "interested in building and creating streams to sell and curate data."
The release also noted:
"OceanDAO's seventh round is now open for submissions with 400,000 OCEAN (valued at $224K USD) available and up to 32,000 OCEAN per project. Proposals are due by July 6th. The community voting period begins on July 8th. Interested parties can pitch project ideas and form teams on the OceanDAO Discord. More information on the submission process can be found on OceanDAO's website. OceanDAO is the community funding initiative of Ocean Protocol, the data exchange protocol."
The update pointed out that OceanDAO's funding has managed to reach almost ½ million OCEAN tokens during the first six rounds since its launch. OceanDAO, the grants DAO to assist with funding Ocean Protocol community-curated initiatives, has reportedly made 49 allocations since December of last year, with its 7th round now taking submissions.
OceanDAO intends to expand the fast-evolving Ocean ecosystem, as "a key component in the Ocean's near-term growth and long-term sustainability," the release noted while adding that OceanDAO remains focused on making strategic investments in certain areas that can assist with expanding the Ocean Protocol ecosystem including: "building and improving applications or integrations to Ocean, community outreach, making data available on an Ocean-powered marketplace, building and improving Ocean core software, and improvements to the OceanDAO."
Alex Napheys, OceanDAO Community & Growth Lead, stated:
"Our main goal is to support the long-term growth of the Ocean Protocol. The OceanDAO community is evolving monthly including some of the brightest and enthusiastic builders in the new data economy sector. The DAO aims to continually grow the [number] of projects it supports by onboarding the next wave to the OceanDAO community."
As mentioned in the release, the community behind OceanDAO includes talented data scientists, engineers, builders, educators, and more. OceanDAO holds monthly rounds, during which teams are invited to apply for grants.
OceanDAO community regularly casts its votes for initiatives that aim to provide the best chance for growth and sustainability "based on the following criteria: return on investment towards growth and alignment with Ocean's mission."
Town Hall meetings are "held every week and are open to the public to discuss the status of projects and the future of the DAO," the announcement confirmed.
OceanDAO backs initiatives across "all aforementioned categories with financial resources to meet their objectives."
OceanDAO investments reportedly include:
DataUnion.app, the project "creates a two-sided market and economy for crowdsourced data to enable long and short-term benefits of AI for everyone."
Rugpullindex.com, helping data scientists "to make better decisions when buying data online."
Opsci Bay, an open science bay "for self-sovereign data flows from Lab to Market that is GDPR-compliant."
Data Whale, a user-friendly "one-stop" solution that "helps data economy participants to understand the ecosystem and make smart staking decisions."
ResilientML, will bring a vast collection of data sets "curated by experts in NLP for utilization directly in machine learning methods and sentiment models running in the Ocean environment and available through the Ocean marketplace."
As noted in the release:
"As the projects drive traction in the Ocean ecosystem, it grows network fees and improves fundamentals for OCEAN, which in turn increases funds to OceanDAO available for future investments. This "snowball effect" is a core mechanism of the Web3 Sustainability Loop developed by Ocean Protocol Founder Trent McConaghy, in which both Network Revenue and Network Rewards are directed to work that is used for growth."
Network Rewards help "to kickstart the project and to ensure funding. Network Revenue can help to push growth further once the Web3 project achieves traction at scale," the announcement noted.
You may access the list of initiatives supported since OceanDAO's launch here. OceanDAO has reportedly seen more than 60 proposals since December of last year, and all project proposals are publicly available to view online.
As previously reported, Ocean Protocol's mission is to support a new Data Economy that "reaches the world, giving power back to data owners and enabling people to capture value from data to better our world."
According to Ocean Protocol developers, data is like "a new asset class; Ocean Protocol unlocks its value." Data owners and consumers use the Ocean Market app "to publish, discover, and consume data assets in a secure, privacy-preserving fashion."
Ocean datatokens "turn data into data assets" and this enables data wallets, data exchanges, and data co-ops by "leveraging crypto wallets, exchanges, and other DeFi tools." Projects use Ocean libraries and OCEAN in their own apps "to help drive the new Data Economy."
The OCEAN token is used "to stake on data, govern Ocean Protocol's community funding, and buy & sell data," the announcement explained while confirming that its supply is "disbursed over time to drive near-term growth and long-term sustainability." OCEAN has been designed "to increase with a rise in usage volume."
Coinsmart. Beste Bitcoin-Börse in Europa
Source: https://www.crowdfundinsider.com/2021/06/176846-oceandao-launches-7th-round-of-grants-valued-at-224k-for-data-science-developer-ai-research-projects/