Despite acknowledged promise: Fear, uncertainty and doubt surround AI adoption
Global research from Juniper Networks shows consumers and enterprises want more artificial intelligence, but why are three challenges continuing to hinder pulling the trigger?
Executives worldwide placed artificial intelligence as a top strategic priority for 2021, yet plans have slowed or been curtailed. Juniper Networks recently released the report, "AI is set to accelerate…is your organization ready?" which addresses this very curious dilemma: Developers, organizations (95%) and consumers know the benefits, welcome and are excited about the potential. But how can companies accelerate their adoption?
Today's AI
Today, AI's slow rollout includes the automation of daily tasks, such as chatbots for customer service, bank reconciliations and smart workflows for IT trouble ticket management. The aforementioned 95% of organizations believe their companies would benefit from embedding AI into daily operations, products and services. Curiously though, only 6% of C-level leaders reported adoption of AI-powered solutions across their organizations today.
"I wasn't all that surprised by the findings because the challenges are real and ones that come up in my discussions with other CIOs on the topic," said Sharon Mandell, senior vice president and CIO of Juniper Networks. "There are always challenges with new technology, but these concerns should not hold people back from experimenting, learning, moving forward and getting the real benefits that are there. Start by dipping your toes in the water and work to get comfortable before swimming into the deep end."
SEE: Digital transformation: A CXO's guide (free PDF) (TechRepublic)
The top three challenges to embraceable AI adoption
Juniper found the gap lies within the following three challenges, ranked by respondents as the most prescient adoption inhibitors: AI-ready technology stacks, workforce readiness and AI governance.
Respondents were asked to rank developing company value-added AI models and data sets considered "the top technology-related challenge." Ingesting, processing and managing data to feed AI is their No. 1 tech challenge, Juniper's report stated. Financial commitment is essential "in robust cloud solutions and preparation of the right data for AI to use;" 39% of respondents said they're "likely to collect telemetry data to enhance AI to improve user experience, as well as ensure sensitive data is protected in the process." Thirty-four respondents said AI tool capabilities are the most critical to enable AI adoption.
Getting the workforce onboard: 73% of organizations struggle with the preparation and expansion of their workforce to integrate with AI systems. It's the highest priority for the company, C-level respondents reported, to hire people to develop AI capabilities within an organization than it is to train end-users to operate the tools themselves.
Under the right umbrella: 67% of respondents reported that AI has been identified as a priority by their organizations' leaders for a fall 2021 strategic plan, and 87% of executives agree that organizations have a responsibility to have governance and compliance policies in place to minimize negative impacts of AI, yet executives still ranked establishing AI governance, policies and procedures as one of their lowest priorities. A further 84% of executives agree cross-functional executive sponsorship and involvement is critical for AI to integrate into their products and services. Yet only 7% of executives said they haven't identified a company-wide AI leader to oversee AI strategy and governance. Seventy-four percent of respondents agree that employee satisfaction has increased since implementing AI solutions to assist in their operational tasks.
What AI there is, is very good
The organizations that are early AI adopters cite positive changes like operational efficiencies and enhanced user-experience. Juniper's research found companies that "adopted and harnessed AI are showing real and meaningful outcomes, providing optimism and excitement."
Further research found that as organizations scale their AI capabilities and integrate employees into solutions, user satisfaction steadily rises, and time saved allows employees to focus on value-added tasks that were previously unmanageable.
How to keep competitive
To keep competitive, the industry needs to "Adapt!" Mandell said. "Organizations have only just begun to understand the integration challenges and investment required for AI-ready technology stacks. Ultimately, they need the proper infrastructure as their base foundation for AI. Once they've built the proper base to ingest and process quality and unbiased data, they should focus on ensuring their workforce is armed with the proper skills and tools to support this AI wave. Finally, when it comes to AI adoption, governance, cross-functional and executive involvement are all critical to ensure that AI stays within the business' priorities."
AI's future in business
Looking forward, Mandell said, "While a lot of the fear around AI might still exist, it has the power to unlock our workforce, to enable businesses, to change the world. While there are some barriers to adoption, the optimism around the use of AI in organizations is palpable; AI in the enterprise is set to take off. With almost two-thirds of the organizational leadership surveyed noting that AI is a top priority for their 2021 strategic plans, we can not only expect to see more trials and deployments in the near future, but also watch as AI becomes essential to the business of tomorrow."
Methodology: Juniper surveyed 700 IT global decision makers who have direct involvement in their organization's AI and/or machine-learning plans or actual deployments to assess the attitudes, perceptions and concerns of the technology.
Also see
Coinsmart. Beste Bitcoin-Börse in Europa
Source: https://www.techrepublic.com/article/despite-acknowledged-promise-fear-uncertainty-and-doubt-surround-ai-adoption/#ftag=RSS56d97e7
Falsified Satellite Images in Deepfake Geography Seen as Security Threat
By John P. Desmond, AI Trends Editor
Deepfake is a portmanteau of "deep learning" and "fake", and refers to a synthetic media usually in which a person in an existing image or video is replaced with someone else's likeness. Deepfakes use techniques from machine learning and AI to manipulate visual and audio content with a high potential to deceive.
Deepfakes applied to geography have the potential to falsify satellite image data, which could pose a national security threat. Scientists at the University of Washington (UW) are studying this, in the hopes of finding ways to detect fake satellite images and warn of its dangers.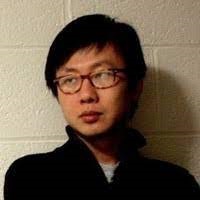 "This isn't just Photoshopping things. It's making data look uncannily realistic," stated Bo Zhao, assistant professor of geography at the UW and lead author of the study, in a news release from the University of Washington. The study was published on April 21 in the journal Cartography and Geographic Information Science. "The techniques are already there. We're just trying to expose the possibility of using the same techniques, and of the need to develop a coping strategy for it," Zhao stated.
Fake locations and other inaccuracies have been part of mapmaking since ancient times, due to the nature of translating real-life locations to map form. But some inaccuracies in maps are created by the mapmakers to prevent copyright infringement.
National Geospatial Intelligence Agency Director Sounds Alarm
Now with the prevalence of geographic information systems, Google Earth and other satellite imaging systems, the spoofing involves great sophistication and carries more risks. The director of the federal agency in charge of geospatial intelligence, the National Geospatial Intelligence Agency (NGA), sounded the alarm at an industry conference in 2019.
"We're currently faced with a security environment that is more complex, inter­connected, and volatile than we've experienced in recent memory—one which will require us to do things differently if we're to navigate ourselves through it successfully," stated NGA Director Vice Adm. Robert Sharp, according to an account from SpaceNews.
To study how satellite images can be faked, Zhao and his team at WU used an AI framework that has been used to manipulate other types of digital files. When applied to the field of mapping, the algorithm essentially learns the characteristics of satellite images from an urban area, then generates a deepfake image by feeding the characteristics of the learned satellite image characteristics onto a different base map. The researchers employed a generative adversarial network machine learning framework to achieve this.
The researchers combined maps and satellite images from three cities—Tacoma, Seattle and Beijing—to compare features and create new images of one city, drawn from the characteristics of the other two. The untrained eye may have difficulty detecting the differences between real and fake, the researchers noted. The researchers studied color histograms and frequency, texture, contrast, and spatial domains, to try to identify the fakes.
Simulated satellite imagery can serve a legitimate purpose when used to represent how an area is affected by climate change over time, for example. If there are no images for a certain period, filling in the gaps to provide perspective can provide perspective. The simulations need to be labeled as such.
The researchers hope to learn how to detect fake images, to help geographers develop data literacy tools, similar to fact-checking services. As technology continues to evolve, this study aims to encourage more holistic understanding of geographic data and information, so that we can demystify the question of absolute reliability of satellite images or other geospatial data, Zhao stated. "We also want to develop more future-oriented thinking in order to take countermeasures such as fact-checking when necessary," he said.
In an interview with The Verge, Zhao stated the aim of his study "is to demystify the function of absolute reliability of satellite images and to raise public awareness of the potential influence of deep fake geography." He stated that although deepfakes are widely discussed in other fields, his paper is likely the first to touch upon the topic in geography.
"While many GIS [geographic information system] practitioners have been celebrating the technical merits of deep learning and other types of AI for geographical problem-solving, few have publicly recognized or criticized the potential threats of deep fake to the field of geography or beyond," stated the authors.
US Army Researchers Also Working on Deepfake Detection
US Army researchers are also working on a deepfake detection method. Researchers at the US Army Combat Capabilities Development Command, known as DEVCOM, Army Research Laboratory, in collaboration with Professor C.C. Jay Kuo's research group at the University of Southern California, are examining the threat that deepfakes pose to our society and national security, according to a release from the US Army Research Laboratory (ARL).
Their work is featured in the paper titled "DefakeHop: A light-weight high-performance deepfake detector," which will be presented at the IEEE International Conference on Multimedia and Expo 2021 in July.
ARL researchers Dr. Suya You and Dr. Shuowen (Sean) Hu noted that most state-of-the-art deepfake video detection and media forensics methods are based upon deep learning, which has inherent weaknesses in robustness, scalability, and portability.
"Due to the progression of generative neural networks, AI-driven deepfakes have advanced so rapidly that there is a scarcity of reliable techniques to detect and defend against them," You stated. "We have an urgent need for an alternative paradigm that can understand the mechanism behind the startling performance of deepfakes, and to develop effective defense solutions with solid theoretical support."
Relying on their experience with machine learning, signal analysis, and computer vision, the researchers developed a new theory and mathematical framework they call the Successive Subspace Learning, or SSL, as an innovative neural network architecture. SSL is the key innovation of DefakeHop, the researchers stated.
"SSL is an entirely new mathematical framework for neural network architecture developed from signal transform theory," Kuo stated. "It is radically different from the traditional approach. It is very suitable for high-dimensional data that have short-, mid- and long-range covariance structures. SSL is a complete data-driven unsupervised framework, offering a brand-new tool for image processing and understanding tasks such as face biometrics."
Read the source articles and information in a news release from the University of Washington, in the journal Cartography and Geographic Information Science, an account from SpaceNews,a release from the US Army Research Laboratory, and in the paper titled "DefakeHop: A light-weight high-performance deepfake detector."
Coinsmart. Beste Bitcoin-Börse in Europa
Source: https://www.aitrends.com/ai-in-science/falsified-satellite-images-in-deepfake-geography-seen-as-security-threat/