Crypto.com Partners With Visa To Speed Up Crypto Adoption
Crypto.com partners with Visa according to the new announcement, in order to speed up worldwide crypto-adoption so let's read more in our latest cryptocurrency news today. The widespread adoption of crypto continues and the Hong-Kong-based Crypto.com partners with Visa according to the announcement today, including a principal membership in the network in Australia. According to […]
Crypto.com partners with Visa according to the new announcement, in order to speed up worldwide crypto-adoption so let's read more in our latest cryptocurrency news today.
The widespread adoption of crypto continues and the Hong-Kong-based Crypto.com partners with Visa according to the announcement today, including a principal membership in the network in Australia. According to the blog post, the crypto exchange plans to boost the adoption of cryptocurrencies worldwide and as a Visa principal member, Crypto.com can issue cards directly and bring products on the market. Right now, Crypto.com is shipping out crypto.com Visa cards in Asia, mainly in South Korea and Japan as well as South America, Africa, and the Middle East.
The CEO of Crypto.com Kris Marszalek explained that customers can access the prices of their crypto funds as well as deepen the bonds with the direct-issuance of cards across the world. Another key feature is the creation of the "spending power" which is a brand new product from Crypto.com that allows cardholders fiat lending using crypto assets as collateral. The user funds will be registered on the platform with a set interest rate of 9.9%.
The product follows the crypto-lending system led by companies such as Nexo, Celsius, and BlockFi. Visa entered the crypto market with a goal to capitalize on the growing sector and expand businesses towards crypto enthusiasts. The payment giant stated its intentions of working with the crypto wallets in order to allow users to pay with crypto by simply trading crypto for fiat and using it in all places worldwide where Visa is accepted:
"We are working with bitcoin wallets to allow the bitcoin to be translated into a fiat currency and therefore immediately be able to be used at any of the 70 million places around the world where Visa is accepted."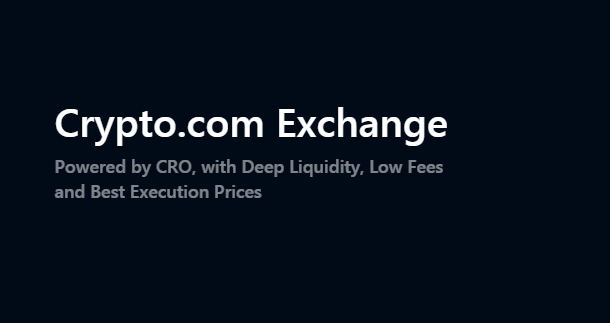 Both the Visa director and the CEO stated that there's a growing importance of crypto-assets in the digital economy so the new partnership will expand their maker reach and will allow crypto transactions for millions of users worldwide. Marszalek added:
"Having been a Visa partner for several years, we're excited to deepen that relationship with a slew of world-firsts. Signing the global partnership with Visa and becoming a principal member with the world's leader in digital payments affirms our commitment to accelerate the world's transition to cryptocurrency."
DC Forecasts is a leader in many crypto news categories, striving for the highest journalistic standards and abiding by a strict set of editorial policies. If you are interested to offer your expertise or contribute to our news website, feel free to contact us at [email protected]
Coinsmart. Beste Bitcoin-Börse in Europa
Source: https://www.dcforecasts.com/altcoin-news/crypto-com-partners-with-visa-to-speed-up-crypto-adoption/
Which crypto exchange platform is faster, coin transfer or Godex?
The coin transfer exchange works in a semi-automatic mode. The exchange takes place from morning to evening with the participation of the operator. All switching processes are carried out with the help of a support person. This way of working has its advantages.
A lot of people these days use automatic exchanges because it's quick and easy. However, a semi-automatic service offers the possibility of a safe change.
This option is particularly recommended for beginners who do not yet know how to correctly fill in the fields in trades, how to find out the amount of the commission and when to complete the operation.
Most important steps in currency exchange
The change works in 3 steps:
Step 1: Select a currency pair to swap in the cryptocurrency converter. Check the box that you agree to the tariff, service fees, and fees for the cryptocurrency network.
• Step 2: Fill out the exchange form and check the entered data, as in most cases cryptocurrency transactions cannot be canceled.
• Step 3: Send the amount specified in the application to the address provided by the exchange operator and receive the cryptocurrency on your wallet within 5-30 minutes.
Cointransfer has been active since 2016 and offers 219 currency pairs.
The swap board has over 1,760 reviews, most of which are positive. If you have already changed the currency on this service, you can leave your feedback and add to the collection of comments on this exchange service.
Godex
The Godex crypto exchange is an excellent example of a website that allows you to exchange one type of cryptocurrency for another online. Dynamic price changes, complete absence of transaction limits (the transaction time can increase with large amounts), a clear user interface – everything is done here to ensure that investors feel comfortable. There is also a dedicated affiliate loyalty program so you can get a quick entry into the cryptocurrency market. It is time to look into the subject of such an investment.
You should understand right away that it is impossible to completely eliminate the risks involved in buying a cryptocurrency. Even most stable coins can lead to a complete loss of the money invested; even if the likelihood of such a course of events is extremely low. Only after you have considered all the advantages and disadvantages of each model, familiarized yourself with the market indicators over a period of time and analyzed the opinions of experts, should you make an informed decision.
When you are ready to buy cryptocurrency, you should do so strictly in accordance with certain rules. Investments need to be planned and made wisely. Creating a wallet with an address is necessary and does not take much time. You can buy the cryptocurrency you are interested in after registering with a specialized exchange – just select a popular currency to buy. After buying, many advise transferring the coins to offline storage to eliminate the possibility of hacking and theft of investments. By investing in one with a view to market capitalization, the risks of a currency can be significantly reduced. The three cryptocurrencies that currently meet these requirements are:
Bitcoin;
Ethereum;
Litecoin.
Godex.io currently serves thousands of customers with over 10,000 transactions daily. So if you are looking to swap one coin for another, you should try Godex.io and enjoy fast transactions at good exchange rates.