China: WeiyangX Fintech Review

National Internet Finance Association of China: Standardized Cosmetic Surgery-Related Financial Products and Services
The past few years have seen the rapid development of cosmetic surgery in China. In order to better serve their customers, some financial institutions have cooperated with third-party cosmetic surgery agencies to provide related financial services and products (e.g., cosmetic surgery installment plans). Yet, problems like excessive borrowing, lack of transparency, and high pricing have also brought damages to the interests of the consumers.
On June 9th, the National Internet Finance Association of China (NIFA) released an initiative on cosmetic surgery-related financial products and services. NIFA suggested the financial institutions should not collaborate with illegal cosmetic surgery agencies or provide financial products and services to these agencies.
When cooperating with cosmetic surgery agencies in compliance with administrative requirements, financial institutions should fully evaluate the repayment ability of consumers in accordance with the principle of appropriateness, independently determine customer credit and loan pricing standards, and take risk controls. For college student consumers, financial institutions should strictly abide by the relevant regulations of the financial regulatory authority on campus consumer loans. (Source: NIFA)
Red Date Technology Secures Series A Financing led by Prosperity7 Ventures
On June 10th, Beijing-based Red Date Technology announced the completion of a USD $30 million Series A equity financing. This round of investment was led by Prosperity7 Ventures and Hong Kong-based blockchain investment firm Kenetic.
Other participants included Swiss private bank Pictet and Bangkok Bank.
In 2019, led by the State Information Center, China Mobile, China UnionPay, and Red Date Technology jointly initiated the construction of the Blockchain-based Service Network (BSN), and officially put it into business on April 25th, 2020. BSN is a global public infrastructure network that is used to deploy and run blockchain applications across cloud services, portals, and underlying frameworks, reducing cost and improving flexibility, interoperability and efficiency. (Source: lieyun)
ByteDance Entering Cloud Computing Services Market
It is reported that ByteDance's "Volcano Engine" division will officially release cloud computing IaaS (Infrastructure as a Service) services, which include computing, storage, and networking, in September or October this year.
In addition to the established data center in Zhangjiakou, Hebei, ByteDance is also planning to build large data centers in cities such as Shanghai and Shenzhen or surrounding areas to provide external IaaS services.
Volcano Engine aims to be the "fourth cloud in China" besides Alibaba Cloud, Tencent Cloud, and Huawei Cloud. (Source: LatePost)
The Hong Kong Monetary Authority Discusses CBDC in its "Fintech 2025" strategy
On June 8th, the Hong Kong Monetary Authority (HKMA) released the "Fintech 2025" strategy as an effort to promote the development of the Fintech industry in Hong Kong.
According to the document, HKMA will conduct in-depth studies to strengthen preparations for the issuance of CBDCs at the wholesale and retail levels in Hong Kong.
In addition to the continued effort on wholesale CBDCs, HKMA is cooperating with the Hong Kong Center under the BIS Innovation Hub to study CBDCs at the retail level. It will also begin to study e-HKD on its use cases, benefits, and related risks.
HKMA will continue to collaborate with the People's Bank of China on the technical tests of digital renminbi in Hong Kong, providing a convenient option of cross-boundary payments for both residents in Hong Kong and mainland China. (Source: HKMA)
---
The above is a weekly synopsis of the biggest stories on Fintech in China provided by WeiyangX, part of Tsinghua University, in partnership with Crowdfund Insider.
WeiyangX is the most influential website focusing on Fintech in China. The site covers the latest news, industry data analysis, business practices, and in-depth cases in Fintech. WeiyangX is incubated by Fintech Lab. Founded by Tsinghua University's People's Bank of China (PBC) School of Finance in 2012, the Fintech Lab is the first and leading research entity dedicated to leading best practices, promoting interdisciplinary innovation, and encouraging entrepreneurship in the field of fintech through scientific research and innovative project incubation. Coinsmart. Beste Bitcoin-Börse in Europa
Source: https://www.crowdfundinsider.com/2021/06/176547-china-weiyangx-fintech-review-204/
French Fintech Pennylane, which Provides Bookkeeping Solutions, Secures Investment from Sequoia Capital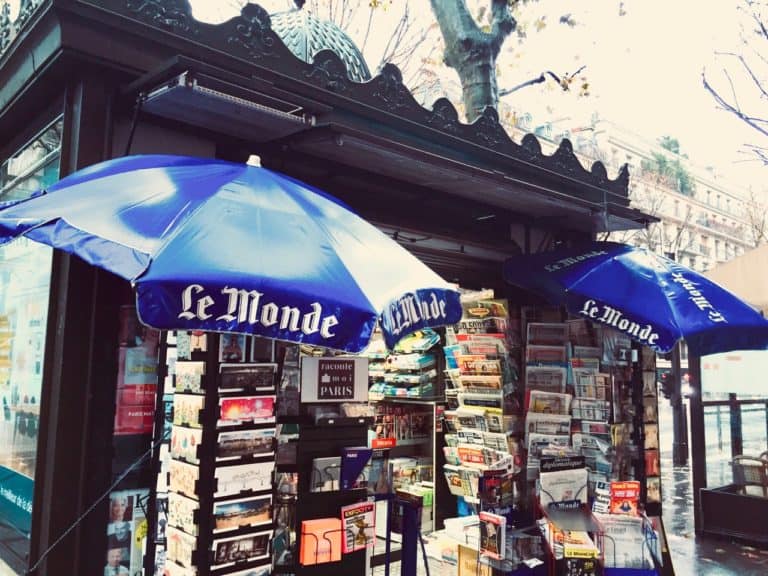 French Fintech firm Pennylane has acquired €15 million in capital in order to expand its bookkeeping and financial management services.
The Pennylane platform has been designed to allow SME owners to view all of their real-time financial data from a single dashboard.
Established in 2020, Pennylane has been able to generate $2.4 million in revenue. The company's management has also hired around 30 accountants and 15 application developers. The Fintech firm currently supports over 1000 SME clients on a daily basis.
The investment round notably marks the very first investment by Sequoia Capital in France. it has come after the firm finalized a $18.4 million round in January of this year.
Luciana Lixandru, Partner at Sequoia Capital, stated:
"We have met a lot of companies in the fintech sector in Europe. We are delighted to make Pennylane our first investment in France and to rely on this exceptional team so that all start-ups, VSEs and SMEs, can improve their collaboration with their accountant."
Sequoia Capital has been quite active in the Fintech sector this year.
As covered in April 2021, Indian Fintech Razorpay secured $160 million in funding from GIC, Sequoia Capital, Ribbit Capital, Matrix Partners, among others.
In February 2021, event outcome trading platform Kalshi acquired $30 million in capital via a Series A investment round led by Sequoia.
As noted by its management:
"Sequoia helps daring founders build legendary companies from idea to IPO and beyond. We spur founders to push the boundaries of what's possible. In partnering with Sequoia, companies benefit from 48 years of tribal knowledge from working with founders like Steve Jobs, Larry Ellison, Larry Page, Jan Koum, Brian Chesky, Drew Houston, Adi Tatarko, Julia Hartz and Jack Dorsey."
Sequoia-backed companies account for over 25% of NASDAQ's total value, the company reports. From the beginning, the "vast majority" of money the firm invests has been "on behalf of non-profits and schools like the Ford Foundation, Mayo Clinic, and MIT, which means founders' accomplishments make a meaningful difference."
Coinsmart. Beste Bitcoin-Börse in Europa
Source: https://www.crowdfundinsider.com/2021/06/176635-french-fintech-pennylane-which-provides-bookkeeping-solutions-secures-investment-from-sequoia-capital/