California reveals it is investigating Facebook over privacy practices
Attorney general Xavier Becerra says Facebook has refused to comply with document requests and continues to drag its feet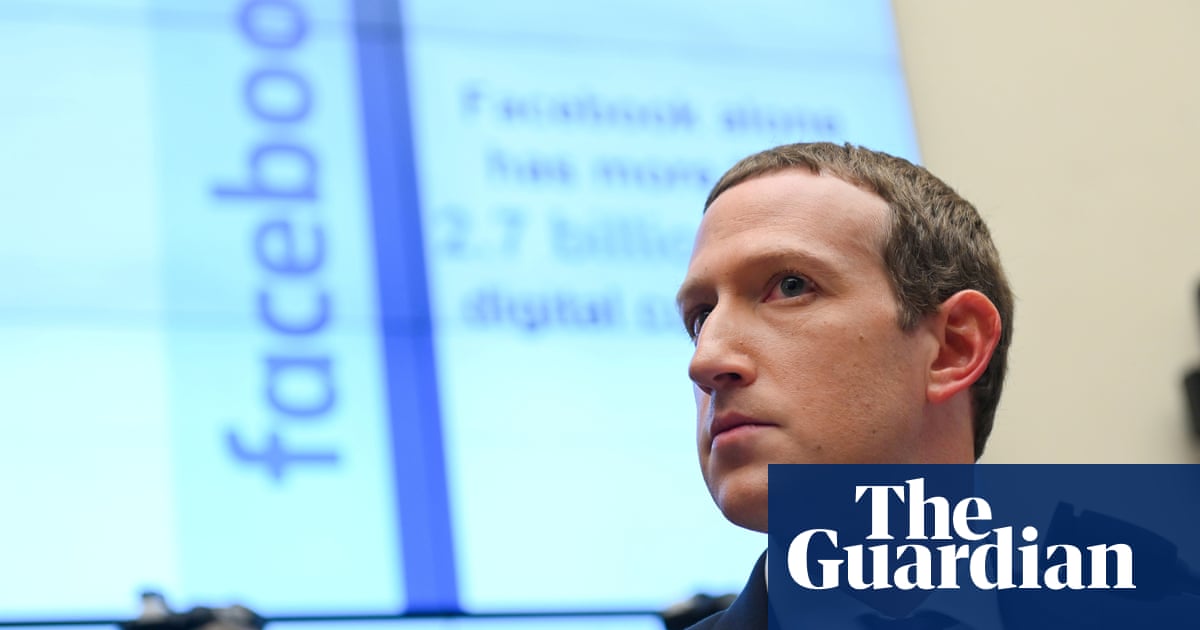 Facebook has been under investigation by California officials over its privacy practices for more than a year, the state attorney general Xavier Becerra said on Wednesday, and may now be forced to turn over key documents.
In a press conference on Wednesday, Becerra said the attorney generals office has been investigating since spring 2018 whether Facebook violated California law by deceiving users and misrepresenting its privacy practices and that the company has continued to drag its feet and refused to comply with requests.
The investigation included a subpoena for documents related to the Cambridge Analytica scandal, which, as the Guardian has reported, included improper data practices by the third party data firm. Facebook has not provided a response to 19 interrogatories or the six document requests issued by the attorney generals office over the past 18 months.
If Facebook had complied with our legitimate investigative requests, we would not be making this announcement today, Beccera said.
The office requested executive communication regarding auditing third party developerss access to data, advertising policies and emails between Mark Zuckerberg and Sheryl Sandberg regarding Cambridge Analytica.
The investigation comes as Facebook faces increasing scrutiny following a number of privacy-related scandals. In July the company was fined $5bn for violations related to Cambridge Analytica and in October the chief executive, Zuckerberg, faced hours of interrogation in Congress over the companys proposed cryptocurrency venture, Libra. Across the US there are 47 attorneys general investigating Facebook for antitrust violations.
This is important when you consider the personal information that we all supply to Facebook, every single day, Beccera said. Facebook knows some of the most intimate details of our lives from our new job, or a new marriage, or to the death of a loved one, or birth, a child.
If the court determines Facebook has indeed not been responsive to the attorney generals investigation, it can force the company to turn these documents over to investigators.
Meanwhile, Beccera encouraged anyone with information regarding misconduct by Facebook to call a number to report it. He implied that under the California Consumer Privacy Act, set to be put into action in January 2020, there will be more enforcement of these kinds of protections.
This is the only law we have in America to help protect your privacy in meaningful ways, so it will be a watershed moment come next year when this law takes effect and we are able to start enforcing, he said.
Facebook did not immediately respond to request for comment.
Read more: https://www.theguardian.com/us-news/2019/nov/06/california-facebook-investigation-privacy
Tron to Include Zcash-Based Privacy Features, Announces Trusted Setup Ceremony
Tron (TRX) is set to feature zero knowledge-based privacy through the work of the TRONZ team. A trusted setup ceremony is set to be conducted soon, which Tron claims in a Jan. 17 blog post will "set a new Guinness World Record."
TRONZ is a privacy initiative that is set to integrate Zk-SNARKs, the core privacy technology of Zcash (ZEC), in the Tron blockchain. While the team claims its implementation is the "most efficient, and least resource-consuming privacy protocol in the world," no technical details were released.
Built with the "advancement of blockchain technology" in mind, the TRONZ team has allegedly "developed and tested the privacy protocol on the Tron network." A mainnet release is set to occur soon, according to the post.
The goal of TRONZ is to introduce the privacy protocol to Tron smart contracts, allowing developers to introduce private data within them. In addition, the team wants to offer a blockchain-based Multi-Party Computation (MPC) solution for private computing needs.
The MPC technology will also be used to conduct the trusted setup ceremony, as it allows signers to safely participate in the creation of the parameters required for the setup. Inputs are split, and each single participant does not reveal his secret to others during the parameter generation event, which can alleviate many of the concerns of trusted setups.
The setup is set to be joined by over 200 people, and anyone can apply to be part of it.
Forked Zcash code
A look at the Tron GitHub page shows a variety of repositories directly "forked," i.e. copied, from Zcash source code. The majority of the privacy-related repositories, such as tron-zksnark, zksnark-java-sdk, appear to have had no updates for several months. Tron's version of librustzcash is in a similar position, save for a pull request to merge a recent code branch from Zcash.
Code for the MPC was also directly taken from Zcash. It appears that all of the changes made by the Tron team were on the readme file, with no structural changes present in the master branch save for those made by the Zcash team in 2018.
It is possible that the Tron team worked only on the original Tron repositories to integrate the privacy technology. However, the actual implementation of Zk-SNARKs appears to be almost entirely copied over from Zcash.
Source: https://cointelegraph.com/news/tron-to-include-zcash-based-privacy-features-announces-trusted-setup-ceremony
Bitcoin Breakout Hopes, Telegram Trial, Binance Donation: Hodler's Digest, Jan. 6–12
Coming every Sunday, Hodler's Digest will help you track every single important news story that happened this week. The best (and worst) quotes, adoption and regulation highlights, leading coins, predictions and much more — a week on Cointelegraph in one link.
Top Stories This Week
Bitcoin on the verge of breaking seven-month downtrend
It's been another tumultuous week for the world's biggest cryptocurrency, which is on the verge of breaking out of a long-running downtrend. Although BTC rallied to $8,400 a few days ago — which is the next resistance zone, according to analysts — prices have since retreated back to the low $8,000s. It follows speculation that geopolitical instability, fuelled by the increasing tensions between the United States and Iran, may have sparked the surge. Data from Google Trends showed that the search term "Bitcoin Iran" surged 4,450% in the seven days leading up to Jan. 8. Also this week, Fundstrat Global Advisors suggested that BTC has the potential to deliver 100% returns to investors in 2020 — and prices may rise significantly in the five months before the halving in May.
ECB president pushes for a central bank digital currency
The president of the European Central Bank, Christine Lagarde, has said she supports the institution's efforts to develop a central bank digital currency that would facilitate faster and cheaper cross-border payments. She revealed that the ECB is continuing to "assess the costs and benefits" of such an asset, as it would enable the public to continue using central bank money even when old-fashioned coins and banknotes decline. Adding a note of caution, an ECB spokesperson told Cointelegraph that "it will take a while" before its in-depth analysis on a CBDC is complete. Nations around the world are racing to launch their own digital currencies — and this week, the People's Bank of China said work on its digital yuan is "progressing smoothly."
Court denies SEC request to make Telegram reveal ICO bank records
A request by the U.S. Securities and Exchange Commission for Telegram to reveal its bank records has been rejected by a judge in New York. Telegram's lawyers will undoubtedly be breathing a sigh of relief that the application has been thrown out. The SEC has been trying to find out how Telegram spent the $1.7 billion raised during its initial coin offering in 2018, but the company said the regulator's request amounted to an "unfounded fishing expedition." It isn't all smooth sailing for Telegram, however, as it will still have to prove that its bank records comply with foreign data privacy laws. The messaging platform said that this review will take up to seven weeks to prepare.
Former Mt. Gox CEO Mark Karpeles seeks to put long-standing lawsuit to rest
The former CEO of the defunct BTC exchange Mt. Gox has kickstarted efforts to put an end to litigation that was filed by a former user of the exchange back in 2014. Mark Karpeles argues that he is entitled to summary judgment because Gregory Greene, the main plaintiff, has admitted that his initial claims were either untrue or unsupported. The defendant's lawyers wrote: "The time has come to end this litigation in its entirety." Greene's lawsuit accuses Karpeles of criminal conversion and fraud, and alleges that Mt. Gox's bank continued to accept deposits even while customers were having difficulty withdrawing their funds. Mt. Gox famously collapsed in 2014 when around 800,000 BTC — at least 700,000 of which belonged to customers — was stolen.
Binance charity launches relief effort for Australian bushfires
The Binance Charity Foundation is donating $1 million worth of BNB tokens to the Australia Bushfire Donations project. The pledge from the philanthropic arm of the major cryptocurrency exchange comes as the country struggles to cope with devastating fires that have killed dozens of people, destroyed thousands of homes and scorched large swathes of land. Binance CEO Changpeng Zhao has called on the whole crypto community to offer its support as the fires continue to rage.
Winners and Losers
At the end of the week, Bitcoin is at $8,177.14, Ether at $145.01 and XRP at $0.21. The total market cap is at $218,284,671,194.
The top three altcoin gainers of the week are Aave, GoChain and Chimpion. The top three altcoin losers of the week are Synthetix Network Token, ABBC Coin and Quant.
For more info on crypto prices, make sure to read Cointelegraph's market analysis.
Most Memorable Quotations
"We are working on all aspects of CBDC, with in-depth analysis of costs and benefits of such a new form of central bank money."

Christine Lagarde, ECB president
"Beware these scams. Now on Instagram :("

Martin Lewis, British financial expert
"Something unforeseen that could happen could really move it [Bitcoin] faster."

Sonny Singh, BitPay chief operating officer
"It is painful to see the bushfires burning across Australia as well as the devastating effects on the ecology and local community. We want to help this urgent crisis."

Changpeng Zhao, Binance CEO
"Litecoin Difficulty Ribbon now in recovery. Should set up a bullish breakout of the bearish channel. I wouldn't be surprised if LTC leads a bullish breakout of BTC."

Willy Woo, crypto analyst
Prediction of the Week
BitPay exec: "Something unforeseen" to push Bitcoin over $20,000 in 2020
Sonny Singh, the chief commercial officer at BitPay, says Bitcoin will reach its highest price ever this year… with "unforeseen" events attracting new buyers. He told Bloomberg that the reasons for the rise will only become clear once a bullish surge kicks in. Singh pointed to how BTC enjoyed gains when Greece was grappling with its sovereign debt crisis in 2015, and the boost for crypto awareness that came when Facebook announced plans for its Libra stablecoin last year. His prediction is one of the more optimistic out there. While Galaxy Digital's Mike Novogratz believes $12,000 will be achievable in 2020, veteran trader Peter Brandt thinks BTC could tumble to $5,500 in the summer.
Related: Experts Share: What Will Bitcoin's Price Look Like in 2020?
FUD of the Week
Bitcoin scam ads featuring Martin Lewis now spotted on Instagram
A British financial expert has warned the public to be aware of BTC scam adverts featuring his face on Instagram. In the ad, Martin Lewis appears to be endorsing a "revolutionary Bitcoin home-based opportunity" — and it links to a rip-off version of a major news website. This comes months after Lewis successfully settled a defamation lawsuit against Facebook, the owner of Instagram, for showing similar ads. Although Facebook and Instagram had banned crypto ads at the start of 2018, it eased this policy in May 2019 — prompting dozens of fake Libra pages to flood both sites.
CFTC cannot locate man responsible for $140 million crypto Ponzi scheme
Red-faced officials at the U.S. Commodity Futures Trading Commission have said they cannot locate a man who is allegedly responsible for a crypto Ponzi scheme worth more than $140 million. Benjamin Reynolds is accused of defrauding over 1,000 investors to the tune of 22,858 BTC. The CFTC tried to serve Reynolds at the "service address" of the company that managed the scheme, but it emerged that the address didn't actually exist. Attempts to contact him over email have also been unsuccessful.
Directors of alleged crypto pyramid scheme Dunamiscoins to stand trial
Two directors of an alleged crypto pyramid scheme in Uganda have appeared in court to face 65 counts tied to obtaining money by false promise. Prosecutors have logged more than 4,000 complaints against Dunamiscoins, a suspected fraud that collapsed in December 2019 after almost two years in operation. It is believed that dozens of victims lost up to $38,000 investing in the scheme, which promised to deliver extraordinary returns. Earlier reports had indicated up to 10,000 people may have been affected, with total losses of more than $2.7 million. Samson Lwanga and Mary Nabunya have pleaded not guilty to the charges.
Best Cointelegraph Features
Bitcoin is becoming more valuable to Iranians amid tensions with the U.S.
Shiraz Jagati takes an in-depth look at BTC's movements following the death of Iranian commander Qassem Soleimani, and asks whether Iranians really believe in the power of Bitcoin.
Blockchain and crypto: Will security issues finally be dealt with in 2020?
As crypto has gained popularity over the past few years, more and more security breaches have emerged. Alex Kech explores whether 2020 will see greater collaboration to prevent such incidents, or enable stolen funds to be recovered.
What happens if the U.S. loses the blockchain war?
China is seizing an opportunity to stand up to the United States and flex its muscles. But what will happen if Beijing wins the blockchain race? Paul McNeil has a look.
Source: https://cointelegraph.com/news/bitcoin-breakout-hopes-telegram-trial-binance-donation-hodlers-digest-jan-612
Blockchain and Crypto: Will Security Issues Finally Be Dealt With in 2020?
The past few years have been a watershed moment for security in crypto. As the asset class has gained popularity, more and more security breaches have been highlighted and more institutions targeted.
The burgeoning industry is ripe with opportunity, but also with risk. Two incidents that highlight this lapse in security spring to mind.
Back in January 2018, Coincheck Japan was targeted, with attackers succeeding in stealing $530 million worth of NEM tokens from the crypto exchange. It is one of the biggest crypto exchange heists in the relatively short history of the industry and stands alongside the infamous attack on Mt. Gox, when around 800,000 BTC was stolen — a sum worth over $6 billion today.
Related: Crypto Hacks: Crypto Exchange Hacks & Cryptocurrency Hackers
Further back in February 2016, the Bangladesh Bank was targeted. Thieves tried to steal a total of $850 million via properly authenticated transactions in ordering the Federal Reserve Bank of New York to transfer the money through the SWIFT network. While "only" $101 million was transferred to final beneficiaries in the Philippines and Sri Lanka, this ended up resulting in a whopping total of $81 million successfully stolen during the incident.
What do these incidents have in common? The complacency of the victims — central banks and top crypto exchanges — and their management of security credentials (be it passwords or private keys) in giving access to the transfer of fiat money or cryptocurrencies.
The SWIFT network used for the Bangladesh Bank and other similar heists was not hacked, the users of the network were. The blockchains utilized to transfer the NEM out of Coincheck and the BTC out of Mt Gox were not hacked, the exchanges — i.e., the users of these blockchains — were. Their systems and credentials were so poorly protected that hackers were able to take control and impersonate their victims with ease.
The SWIFT community reacted to these events by reinforcing cybersecurity controls, by identifying the weakest players and by ensuring hackers' modus operandi were shared among the community to prevent further incidents. Has the crypto industry done the same and learned from its mistakes? Probably not at the level this issue deserves. Will 2020 see more collaboration to prevent these incidents or to enable the recovery of stolen funds in case of successful hacks? The jury is still out.
The industry has progressed, but a lot of work remains
In the last two years, security in the crypto industry has evolved dramatically. The technological solutions offered by noncustodial and custodial wallet providers are more and more robust.
Organizations have used hardware- or software-based multisignature wallet access, encryption of operating environments, whitelisting of addresses, tightening of operating procedures and many other methods to improve security. Other advancements include wallet management systems powered by multiparty computation protocols or hardware security modules, which enable the secure, fast and effective transfer of assets on a day-to-day basis.
When hacks happen, the security community talks about it; blacklisting addresses used to siphon stolen funds, reducing cash-out attempts and using other methods to stop hackers. But the simple fact that these types of hacks have continued to occur in 2019 demonstrates that many in the industry are still not geared up properly to handle cybersecurity breaches.
It is not only the technology that needs to move forward. It is also about enterprise-grade operational risk management, and improving upon the necessary checks and balances on individuals with access to customer assets at exchanges or crypto funds.
It is about securing customers' investments, and adhering to basic business practices with regard to, for example, the necessary segregation of duty between roles and entities to avoid conflicts of interest.
No traditional exchange in the world plays within the same legal entity, the roles of exchange and depository or custodian. There are no traditional asset managers in the world who have custody over the assets they manage for underlying investors.
Why does the crypto industry still believe it is okay for them to ignore such common-sense principles? Why do people keep hoping for institutional money to flow into the industry when it is clear it will not happen before these necessary finance best practices and rules are in place and inherited from the traditional financial industry?
In the past 12 months, many exchanges, funds and foundations have started to realize the crypto industry will not thrive without proper business practices and transparency being put in place to protect the assets and interests of customers — the only players who matter.
Third-party independent custodians are being increasingly approached to provide the necessary neutrality and transparency — on top of the expected security — to ensure the assets of these customers or investors are safe in an auditable way. Enterprise-grade solutions have emerged to reduce the risk of hacks. Insurance companies are no longer shying away from covering third-party custodians using the right technology — still at a high premium cost, but with a promising downward trend.
2020: The year of professionalization?
In 2020, more education and awareness will be required. Exchanges, funds, projects, foundations, and all the other crypto players servicing underlying customers must put in place the proper transparent and secure processes around the safekeeping of the assets of their customers. Most will rightfully opt for the outsourcing of that critical task to third-party custodians whose job is to do precisely that.
This year will hopefully also be the year when digital asset service providers such as crypto exchanges and custodians will not only collaborate about the implementation of the Financial Action Task Force rules but also about the exchange of information on hackers' modus operandi and blacklisting of addresses.
By the end of the year, the cashing out of hacked funds should be so difficult — thanks to a more formal collaboration between players — that thieves will be discouraged from targeting cryptocurrency organizations.
Beyond the adoption of the right established technology, it is only when common-sense operational and business practices — those of segregation of duty, focus on core activities and established risk management — are put in place that the digital asset industry will become mainstream. Today, it is not, and now you know why.
The views, thoughts and opinions expressed here are the author's alone and do not necessarily reflect or represent the views and opinions of Cointelegraph.
Alex Kech is the CEO of Onchain Custodian. He has more than 20 years of experience in the capital markets industry — from global custody and asset servicing at the Bank of New York to data standardization and head of securities and forex Asia–Pacific at SWIFT. Onchain Custodian offers a global, standardized, resilient, insured and compliant custody service for the safekeeping of institutional digital asset investments.