California reveals it is investigating Facebook over privacy practices
Attorney general Xavier Becerra says Facebook has refused to comply with document requests and continues to drag its feet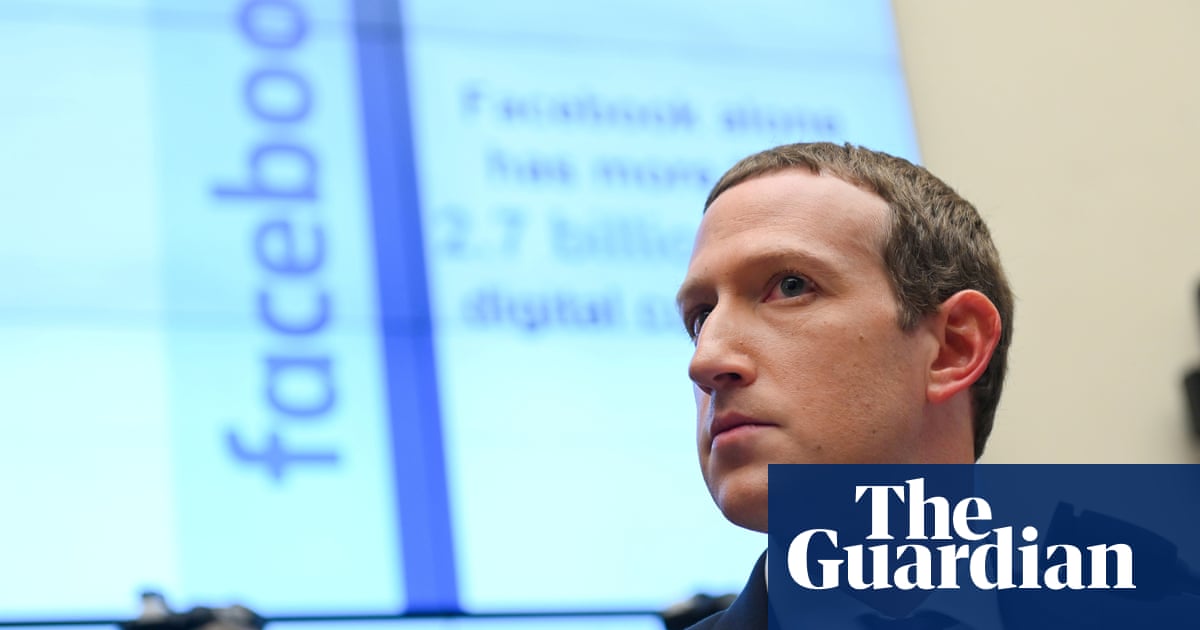 Facebook has been under investigation by California officials over its privacy practices for more than a year, the state attorney general Xavier Becerra said on Wednesday, and may now be forced to turn over key documents.
In a press conference on Wednesday, Becerra said the attorney generals office has been investigating since spring 2018 whether Facebook violated California law by deceiving users and misrepresenting its privacy practices and that the company has continued to drag its feet and refused to comply with requests.
The investigation included a subpoena for documents related to the Cambridge Analytica scandal, which, as the Guardian has reported, included improper data practices by the third party data firm. Facebook has not provided a response to 19 interrogatories or the six document requests issued by the attorney generals office over the past 18 months.
If Facebook had complied with our legitimate investigative requests, we would not be making this announcement today, Beccera said.
The office requested executive communication regarding auditing third party developerss access to data, advertising policies and emails between Mark Zuckerberg and Sheryl Sandberg regarding Cambridge Analytica.
The investigation comes as Facebook faces increasing scrutiny following a number of privacy-related scandals. In July the company was fined $5bn for violations related to Cambridge Analytica and in October the chief executive, Zuckerberg, faced hours of interrogation in Congress over the companys proposed cryptocurrency venture, Libra. Across the US there are 47 attorneys general investigating Facebook for antitrust violations.
This is important when you consider the personal information that we all supply to Facebook, every single day, Beccera said. Facebook knows some of the most intimate details of our lives from our new job, or a new marriage, or to the death of a loved one, or birth, a child.
If the court determines Facebook has indeed not been responsive to the attorney generals investigation, it can force the company to turn these documents over to investigators.
Meanwhile, Beccera encouraged anyone with information regarding misconduct by Facebook to call a number to report it. He implied that under the California Consumer Privacy Act, set to be put into action in January 2020, there will be more enforcement of these kinds of protections.
This is the only law we have in America to help protect your privacy in meaningful ways, so it will be a watershed moment come next year when this law takes effect and we are able to start enforcing, he said.
Facebook did not immediately respond to request for comment.
Read more: https://www.theguardian.com/us-news/2019/nov/06/california-facebook-investigation-privacy
Coinbase Custody selected by 21Shares for Bitcoin ETP
Today we're proud to announce that 21Shares AG has chosen Coinbase Custody to store its digital assets for its Bitcoin ETP. 21Shares AG is listing its 21Shares Bitcoin ETP (ISIN: CH0454664001 — WKN A2T64E) on the Deutsche Börse's Xetra electronic venue on Thursday July 2nd 2020. Coinbase Custody will serve as custodian for the underlying assets of their Bitcoin ETP.
21Shares selected Coinbase Custody after reviewing our institutional-grade offline storage solution, which includes world-class security, regulatory compliance and insurance coverage. Coinbase is committed to serving a wide spectrum of institutional clients and we are excited to be the chosen custodian for the 21Shares Bitcoin ETP, Europe's first physically-backed bitcoin ETP.
Hany Rashwan, CEO at 21Shares AG, says, "21Shares is delighted to bring this historic product to Europe. We are honored to give investors access to the best performing asset class of the last decade and we believe the next ten years as well, through our simple, transparent, and regulated crypto ETP product suite."
Coinbase Custody is the world's largest and most trusted crypto custodian. To learn more about Coinbase Custody click here.
Source: https://blog.coinbase.com/coinbase-custody-selected-by-21shares-for-bitcoin-etp-a1b5dd380694?source=rss—-c114225aeaf7—4
Compound (COMP) is now available on Coinbase Earn
Earn COMP while learning how to borrow crypto and earn interest with Compound
Coinbase's mission is to create an open financial system, where anyone in the world can participate on equal terms from their computer or smartphone. To bring this vision to life, we'll need to make blockchain technology more accessible, both in the sense of making cryptocurrencies easier to obtain and easier to understand.
Coinbase Earn is a trusted source where customers all around the world can educate themselves about new developments in crypto and earn assets as rewards. Starting today, Coinbase customers can start earning Compound (COMP) by watching lessons and completing quizzes about the Compound protocol and its governance token COMP.
Compound (COMP) is an Ethereum token that governs the autonomous Compound protocol. The protocol allows anyone to borrow and lend Ethereum tokens through a decentralized market. Lenders earn interest on the crypto they supply to the protocol and borrowers pay interest to borrow it.
The ability to earn crypto assets has become an increasingly important function in the crypto ecosystem — alongside buying, staking, voting, and mining — especially when paired with education.
Since the launch of Coinbase Earn in 2018, we've announced nine different assets, including 0x, Basic Attention Token, Zcash, Stellar Lumens, EOS, Dai, Tezos, Orchid and now Compound. In less than a year, asset issuers offered over $100M in crypto to distribute to our customers, and we have launched Earn internationally. As we expand globally, millions of people are gaining access to a trusted, secure, and legal bridge to the crypto economy — even if they don't have a credit card or bank account with which to buy crypto.
Check out all Coinbase Earn campaigns through our homepage or access them directly through the Coinbase mobile app.
You can sign up for a Coinbase account here and download the iOS or Android app to start earning crypto today.
Coinbase receives a servicing fee from the participating asset issuer. Consideration for Coinbase Earn is wholly independent of our digital asset framework for new listings. Click here for our Earn FAQ and terms.
Source: https://blog.coinbase.com/compound-comp-is-now-available-on-coinbase-earn-74cb88acbf78?source=rss—-c114225aeaf7—4
Compound (COMP) is now available on Coinbase
Starting today, Coinbase supports Compound (COMP) at Coinbase.com and in the Coinbase Android and iOS apps. Coinbase customers can now buy, sell, convert, send, receive, or store COMP. COMP will be available for customers in all Coinbase-supported regions, with the exception of New York state.
Compound (COMP)
Compound (COMP) is an Ethereum token that governs the Compound protocol. The protocol allows anyone to supply or borrow Ethereum tokens through a decentralized market. Suppliers earn interest on the crypto they supply to the protocol and borrowers pay interest to borrow it.
One of the most common requests we hear from customers is to be able to buy and sell more cryptocurrencies on Coinbase. We published a process for listing assets, designed in part to accelerate the addition of more cryptocurrencies. We are also investing in new tools to help people understand and explore cryptocurrencies. We launched informational asset pages (see COMP here), as well as a new section of the Coinbase website to answer common questions about crypto.
You can sign up for a Coinbase account here to buy, sell, convert, send, receive, or store COMP today.
Coinbase owns COMP tokens as a result of a 2018 investment in Compound. Coinbase intends to maintain its investment in Compound for the foreseeable future and maintains internal policies that address the timing of permissible disposition of its digital assets, including COMP tokens.
Source: https://blog.coinbase.com/compound-comp-is-now-available-on-coinbase-de42a317790c?source=rss—-c114225aeaf7—4