BlueHelix Group's HDEX Built to Address Common Crypto Trading Issues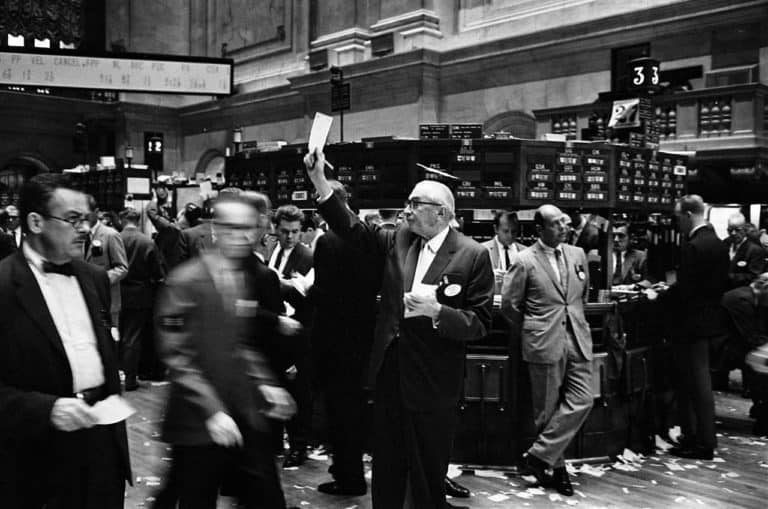 BlueHelix Group has released a decentralized trading platform that supports deposits, withdrawals and trading of any asset across blockchains. HDEX went live July 8.
HDEX is based on the patented BlueHelix decentralized private key generation technology known as BHEX Chain. It supports arbitrary linkage and trading among heterogeneous chains and homogeneous chains which are fully compatible with various cross-chain technologies and standards.
Decentralized exchanges are often built on a single public chain and deployed via smart contracts. According to BlueHelix that raises a host of issues such as a lack of liquidity sharing between decentralized exchanges, lack of recognition of liquidity combinations between cross-chain assets and low asset trading efficiency, and higher gas fees. Through HDEX users have that liquidity and trading depth with better privacy and asset security experiences. Users can also swap native tokens for public chain tokens like Bitcoin through HDEX and withdraw them into their wallets at any time.
HDEX supports both the AMM and Orderbook trading modes, with the same liquidity pool. With AMM market-making, any user can provide liquidity with a three per cent transit commission bonus. That should address insufficient liquidity which contributes to slower trading speeds. Users can begin market order transactions or limit order transactions, set buying and selling orders according to the target price, and realize automatic execution, instead of relying solely on AMM prices.
This new platform also addresses higher gas fees, BlueHelix said. They guarantee more than 2,000 transactions per second and second-level consensus confirmation efficiency. HDEX accounts for less than 2.5 percent of Ethereum gas fees
HDEX will also support all cross-chain assets which are also supported by centralized exchanges. Users may have different USDT (for example) on different chains, which has historically made them difficult to swap. HDEX allows users to deposit USDT on different chains, which can be mapped to the same USDT on centralized exchanges and use them to trade with other tokens. Cross-chain liquidity combinations of any currency are also supported.
Because it is based on the OpenDEX protocol, any group can develop their own decentralized exchange with customized settings on it.
PlatoAi. Web3 Reimagined. Data Intelligence Amplified.
Click here to access.
Source: https://www.crowdfundinsider.com/2021/07/177864-bluehelix-groups-hdex-built-to-address-common-crypto-trading-issues/
Fidelity Digital Assets Survey Reveals Growing Number of Institutions Plan to Gain Exposure to Crypto-Assets
Seven in 10 institutional investors are now expecting to purchase or invest in digital assets in the future, and over 90% of those interested in these financial instruments expect to have an allocation in their institution's or clients' portfolios "within the next five years." This, according to new research from Fidelity Digital Assets' 2021 Institutional Investor Digital Assets Study.
This forecast confirms a steady acceleration in adoption of digital assets over the next several years as over half (52%) of institutions surveyed across Asia, Europe and the U.S. "currently invest in digital assets."
Although adoption rates remain fairly high across Asia (71%) when compared to Europe and the U.S., participation "increased in both markets as 56% of European institutions and 33% of U.S. institutions now hold investments in the asset class, up from 45% and 27%, respectively, the prior year."
Tom Jessop, President at Fidelity Digital Assets, stated:
"The increased interest and adoption we're seeing is a reflection of the growing sophistication and institutionalization of the digital assets ecosystem/ The pandemic – and fiscal and monetary measures in response to it – has been a catalyst for many institutional investors to define their investment thesis and operationalize it."
According to the study, nearly 9 in 10 investors find characteristics of digital assets "appealing, with increases in both U.S. and Europe." Digital assets' high potential upside and relatively low correlation to other assets have "grown in appeal to institutional investors in recent years, with the potential upside gaining 16 points among U.S. investors since 2019 and 13 points among European investors since 2020."
Price volatility is still the primary obstacle or barrier to adoption, "followed by lack of fundamentals to gauge value and concerns around market manipulation; however, investors cited less concern about complexity for institutions and market infrastructure than previously."
Jessop added:
"The expectation that the vast majority of institutions will have some exposure to digital assets by 2026 shows that investors have a deeper understanding of the asset class and have progressed in the three-phase journey from education to adoption."
Today, almost 8 in 10 institutional investors think that crypto-assets should be part of a portfolio. This belief is "strongest in Asia, where adoption rates are highest; however, European and U.S. institutions are increasingly in agreement":
More than three-quarters (77%) of European investors share this belief, up from two-thirds the prior year
69% of U.S. investors share this belief, compared to 64% the prior year.
Fidelity Digital Assets says they will be exploring the investment outlook and institutions' investment preferences in another report this fall, "featuring deeper insights from the 2021 Institutional Investor Digital Assets Study."
As stated in the update:
"As adoption increases, institutional investors are expecting more services from digital asset custodians. Investors want a custodian that offers electronic trading (63%) and market data and analytics (56%), with a greater emphasis on these services among U.S. institutions. Still, security and safety remain the most important features of a custodial relationship, having grown in importance in both Europe and the U.S."
You may learn more about the institutional market for digital assets and Fidelity Digital Assets' custody and trade execution platform here.
As noted in the announcement, the blind survey was "executed in association with Coalition Greenwich on behalf of Fidelity Digital Assets and the Fidelity Center for Applied Technology between December 2, 2020 and April 2, 2021."
The survey included 1,100 institutional investors in the U.S. (408), Europe (393) and Asia (299), "including high net worth investors, family offices, digital and traditional hedge funds, institutional investors, financial advisors and endowment and foundations."
PlatoAi. Web3 Reimagined. Data Intelligence Amplified.
Click here to access.
Source: https://www.crowdfundinsider.com/2021/07/178139-fidelity-digital-assets-survey-reveals-growing-number-of-institutions-plan-to-gain-exposure-to-crypto-assets/