Best Content Management Systems
Disclosure: This content is reader-supported, which means if you click on some of our links that we may earn a commission.
Imagine moving thousands of articles, pages, images, and videos from one place to another.
It sounds like an extensive, time-consuming mess because it is. But that's exactly what you have to do if you choose the wrong content management system.
A few years ago, I decided to switch one of my websites from WordPress to Squarespace. At the time, it seemed like a great idea. But… I ended up spending months painstakingly transferring everything from one platform to the other.
The worst part? Every single page had random code snippets, weird formatting, and shortcodes I had to manually handle because there are countless things you can do in WordPress that aren't possible in Squarespace.
It was so terrible I ended up giving up halfway through. Switching from one CMS to another is an awful experience and I definitely don't recommend it.
So, there's a lot of pressure to make the right choice the first time.
However, there are countless options to choose from, making the right decision feel impossible. So to help you get it right, I reviewed the top CMS platforms that you should consider.
The 6 Best Content Management Systems to Consider:
When it Makes Sense to Invest In a Content Management System
If you've never created a website before, a content management system is crucial to the process. High-level developers and coders may be okay without one, but beginners and everyday business owners have a lot to gain by investing in the right platform.
Without a CMS, you have to know (or learn) HTML and CSS. Or hire a developer to build something for you.
And when you hire a developer, it's hard to make changes to your website on your own.
So, you have to go back and hire the developer again ($$$) to make simple changes like updating your brand colors or rewording a headline on your home page.
If you're anything like us, the lack of control and relying on someone else simply isn't an option. Things change every day, and you want to try out new things without spending money or waiting for someone else to do it for you.
Which… is where a content management system comes in handy.
Essentially, the best CMS provides templates with HTML and CSS code built in. So, you don't have to touch a single line of code to design your entire website and manage the content that lives on it.
The bottom line: If you're not a website developer, not interested in hiring one, you want a complex website, or you don't want to spend several years learning two programming languages, you need a CMS platform to build your website.
#1 – Wix — The Best Content Management System for Beginners
Wix is an all-in-one website builder that includes web hosting services and a drag and drop interface, making it super easy to use and excellent for beginners.
Source: Wix.com
You can choose between hundreds of free design templates to help you get started. And they offer a free Wix ADI (advanced design intelligence) tool that automatically creates your website for you.
From there, you can edit and customize everything as much as you'd like, rather than starting from a blank page. You also get access to essential features, including:
Advanced design (i.e., animation, video backgrounds, and parallax)
Unlimited fonts with 100+ built into the platform
Integrated live chat to speak with customers in real-time
Free SSL security certificate
Powerful analytics and reporting
Intuitive ecommerce features (on specific plans)
Simple blogging tools
Furthermore, you can try it out and build your entire website for free. However, the free plan comes with a Wix subdomain as your URL, meaning it'll look like this — username.wixsite.com. And Wix also displays ads on your website.
You have to upgrade to a paid plan when you're ready to publish your website using a custom domain name without Wix branding.
If you don't already have a domain name, you can get one free for the first year if you choose one of Wix's annual paid plans. Alternatively, see our top domain registrar recommendations to purchase one elsewhere.
Wix's paid plans start at $13 per month and increase from there, depending on what you need.
Get started on the free plan to take Wix for a test drive today!
#2 – WordPress.org — The Best CMS for Bloggers
38% of the entire internet runs on the WordPress.org CMS platform.
Plus, it's the most popular content management system available. You can build virtually any type of website with WordPress.org. However, it's most suitable for bloggers and websites that regularly publish new content.
WordPress.org is a free, open-source platform that makes it easy to create, edit, and manage the pages of your website as well as your blog posts.
Furthermore, you also get access to features, like:
55,000+ free and paid plugins for added functionality
Complete design flexibility and freedom
Intuitive media management (i.e., images and videos)
Mobile app to manage your site on the go
A community of 60+ million users
We use it here at Crazy Egg, and it's perfect for our needs.
But despite being free to download, you need to buy web hosting before installing and using WordPress.org's open-source software.
With that said, most essential web hosting services cost between $3 and $10 per month for the first year (we recommend Bluehost). So, it's one of the most affordable options on this list.
However, there is a learning curve, so be prepared to spend some time learning how WordPress.org works. Once you get the hang of it, it's straightforward to use, lightweight, and much easier than coding a website from scratch.
Download WordPress.org for free today and get hosting with Bluehost!
#3 – Squarespace – The Best CMS for Creative Businesses
Squarespace is also an all-in-one page builder. Its intuitive drag-and-drop builder makes it perfect for beginners and creative businesses alike.
However, it's most suitable for businesses that rely on visual content, like photographers, illustrators, design studios, and artists.
While Wix and WordPress.org are known for flexibility, Squarespace is known for its beautiful and professional design templates. They're perfect and ready to go right out of the box, making Squarespace an excellent choice even if you're not tech-savvy.
And every plan includes powerful CMS features, like:
Pre-built design sections
Third-party extensions
Built-in email and social tools
Basic blogging features
Ecommerce functionality (on some plans)
Furthermore, Squarespace includes web hosting services, so you don't have to worry about buying it elsewhere. And you can also get a free domain name if you opt for one of their annual premium plans.
Paid plans start at $12 per month billed annually. But, you can pay a bit more for month-to-month billing if you're not sold on the platform.
Just keep in mind you don't get a free domain name with Squarespace's monthly plans.
Start your 14-day free trial today!
#4 – Drupal — The Best Content Management System for High-Security Industries
Government agencies, universities, banks, and healthcare facilities are just a few examples of high-security industries with heightened security needs. And organizations like NASA, Cornell University, and the White House trust Drupal to keep their websites secure.
Why? Because the open-source platform is built with security and stability in mind.
There are more than one million developers supporting Drupal around the world. Furthermore, they have an in-house team of security experts continuously monitoring and addressing security issues and vulnerabilities.
And many attacks and security problems get resolved before they become a threat thanks to Drupal's extensive community code review process.
With Drupal, you also get access to advanced security features, including:
Extensive user access control
Database encryption
Transparency with frequent security reports
Automatic updates
Malicious data entry protection
Mitigation of DDoS attacks
Regular security patches
Aside from security, Drupal is highly customizable and suitable for organizations of varying sizes. Plus, the software offers accessibility, automation, and personalization features straight out of the box.
Note: You need to buy web hosting services before you can start using Drupal. Check out our top web hosting recommendations to find the right hosting services for your new website.
Download Drupal for free today!
#5 – Cypher Learning — The Best Content Management System for Online Education
An learning management system (LMS) is a specific type of content management system, specifically for online education. And if you're interested in creating a website to facilitate online learning, Cypher Learning offers the top systems on the market.
They offer specialized products for schools, businesses, and entrepreneurs. So you're covered whether you want to build an internal training platform for your employees, an online classroom for your students, or you want to add an extra revenue stream to your online business.
NEO is Cypher Learning's solution for schools and universities. It's suitable for educational facilities of all shapes and sizes, anywhere in the world.
And the best part? It's free for basic CMS features and schools with up to 400 students.
MATRIX is for enterprise business training programs. It's an excellent solution whether you need to train your employees, want to sell online courses, or track your employee's performance over time.
Plans start at $249 per month for up to 50 learners.
Lastly, INDIE is perfect for entrepreneurs and small business owners interested in creating and selling online courses. It includes everything you need to create, market, and sell your courses to share your expertise and make more money online.
INDIE plans start at $103 per month for up to 1,000 students.
Each product offers a free 14-day trial so you can try it free to see if it's the best content management system for your organization.
#6 – CrownPeak — The Best Enterprise-Grade CMS Solution
If you need to launch and scale complex websites or manage content on multiple websites from one centralized location, CrownPeak is the world's only cloud-native enterprise-grade CMS platform.
This powerful platform empowers enterprise users to create excellent and contextual experiences across hundreds of channels around the world. Plus, this CMS exists to help you build, personalize, and launch intricate websites at scale.
With CrownPeak, you can use their in-line content editor or a form editor. Plus, you can create content once and deliver it across hundreds of sites with one click. Furthermore, you get access to enterprise-grade features, like:
Advanced A/B testing and targeting rules
Content localization and translation features
Multi-site management from one dashboard
Omni-channel accessibility compliance
Completely headless experiences
Consent compliance and management
No upsells and no downtime
CrownPeak Digital Experience Management also includes a secondary product to optimize your websites and user experiences seamlessly without breaking the bank. It helps users flag broken links, spot accessibility issues, find critical SEO errors, and more.
It's the only CMS on the market today that offers this level of service.
Pricing isn't available online. So, request a quote or schedule a free demo to see if CrownPeak DXM is the right enterprise-grade CMS solution for you.
Methodology For Choosing The Best Content Management System
Now that you know my top CMS recommendations, let's talk about how to choose the best content management system for you and your new website.
Every platform is unique and serves users of differing skill levels with different requirements. So, it's important to consider the following factors as you go through the process of making your final decision.
Your Skill Level
If you've never created a website before, Wix and Squarespace are the easiest content management systems to use.
However, if you're up for a slight challenge, WordPress.org is an excellent alternative. It offers more flexibility and creative freedom. However, it does take a few extra steps to get going. The process starts with purchasing a shared web hosting plan.
With that said, systems like Drupal, Cypher Learning, and CrownPeak have a steeper learning curve. So, I don't recommend them unless you know what you're doing or have a specific need for those types of content management systems.
Purpose of Your Website
Aside from skill level, the purpose of your website is just as important to consider.
Drupal, Cypher Learning, and CrownPeak all have specific use cases. So, I only recommend those if you need the specific features they come with.
On the other hand, WordPress.org is great because you can create virtually any type of website you want to. From ecommerce and blogging to restaurants and physical stores, there's a plugin to make it happen.
Wix and Squarespace are a bit more limited in what you can do with them. However, they're both still a smart choice for beginners. Wix is better for ecommerce stores, bloggers, and general businesses.
And Squarespace is best for creative businesses interested in showing off their portfolios.
Flexibility Requirements
Some content management systems are more flexible than others.
But if you need a simple website and want a simple setup process, Wix and Squarespace are your best options. Their drag and drop interfaces make getting started and maintaining your website easy.
However, if you need more flexibility, WordPress.org is your best bet. With 55,000+ plugins, you can make your website do anything you want it to. But, it's not as easy to learn, so expect to take some time to learn how to use it.
Drupal and Cypher Learning offer a lot of flexibility for their specific use cases. But, I don't recommend them unless you're after airtight security or creating an online learning platform.
Lastly, CrownPeak is highly customizable and flexible. But, it's overkill for most websites. So, stick to one of the other options unless you need an enterprise-grade CMS.
Summary
For most users, WordPress.org is an excellent choice. It's flexible, open-source, and easy to use once you figure out how it works. It's suitable for virtually every type of website. However, you do need to buy web hosting (we highly recommend Bluehost).
Plus, Bluehost makes it incredibly easy to get started. They offer a free domain name for the first year and one-click WordPress.org installation. So, it only takes a few clicks to get things set up.
However, if you're an absolute beginner and want something easy to use and simple to set up, Wix is your best option. It doesn't offer quite as much flexibility, but it's the easiest content management system on the market.
Aside from WordPress.org and Wix, the right choice depends on what you need.
So, be sure to use the criteria we talked about as you go through the process of choosing the best content management system for your new website.
Source: https://www.crazyegg.com/blog/best-content-management-systems/
Here's how fast a few dozen startups grew in Q3 2020
Earlier this week I asked startups to share their Q3 growth metrics and whether they were performing ahead or behind of their yearly goals.
Lots of companies responded. More than I could have anticipated, frankly. Instead of merely giving me a few data points to learn from, The Exchange wound up collecting sheafs of interesting data from upstart companies with big Q3 performance.
---
The Exchange explores startups, markets and money. Read it every morning on Extra Crunch, or get The Exchange newsletter every Saturday.
---
Naturally, the startups that reached out were the companies doing the best. I did not receive a single reply that described no growth, though a handful of respondents noted that they were behind in their plans.
Regardless, the data set that came together felt worthy of sharing for its specificity and breadth — and so other startup founders can learn from how some of their peer group are performing. (Kidding.)
Let's get into the data, which has been segmented into buckets covering fintech, software and SaaS, startups focused on developers or security and a final group that includes D2C and fertility startups, among others.
Q3 performance
Obviously, some of the following startups could land in several different groups. Don't worry about it! The categories are relaxed. We're here to have fun, not split hairs!
Fintech
Numerated: According to Numerated CEO Dan O'Malley, his startup that helps companies more quickly access banking products had a big Q3. "Revenue for the first three quarters of 2020 is 11X our origination 2020 plan, and 18X versus the same period in 2019," he said in an email. What's driving growth? Bank digitization, O'Malley says, which has "been forced to happen rapidly and dramatically" in 2020.
BlueVine: BlueVine does banking services for SMBs; think things like checking accounts, loans and payments. The company is having a big year, sharing with TechCrunch via email that it has expanded its customer base "by 660% from Q1 2020 to" this week. That's not a revenue metric, and it's not Q3-specific, but as both Numerated and BlueVine cited the PPP program as a growth driver, it felt worthy of inclusion.
Harvest Platform: A consumer-focused fintech, Harvest helps folks recover fees, track their net worth and bank. In an email, Harvest said it "grew well over 1000%+" in the third quarter and is "ahead of its 2020 plan" thanks to more folks signing up for its service and what a representative described as "economic tailwinds." The savings and investing boom continues, it appears.
Software/SaaS
Gravy Analytics: Location data as a service! That's what Gravy Analytics appears to do, and apparently it's been a good run thus far in 2020. The company told TechCrunch that it has seen sales rise 80% year-to-date over 2019. This is a bit outside our Q3 scope as it's more 2020 data, but we can be generous and still include it.
ChartHop: TechCrunch covered ChartHop earlier this year when it raised $5 million in a round led by Andreessen Horowitz. A number of other investors took part, including Cowboy Ventures and Flybridge Capital. Per our coverage, ChartHop is a "new type of HR software that brings all the different people data together in one place." The model is working well, with the startup reporting that since its February seed round — that $5 million event — it has grown 10x. The company recently raised a Series A. Per a rep via email, ChartHop is "on-target" for its pre-pandemic business plan, but "far ahead" of what it expected at the start of the pandemic.
Credo: Credo is a marketplace for digital marketing talent. It's actually a company I've known for a long-time, thanks to founder John Doherty. According to Doherty, Credo has "grown revenue 50% since June, while only minimally increasing burn." Very good.
Canva: Breaking my own rules about only including financial data, I'm including Canva because it sent over strong product data that implies strong revenue growth. Per the company, Canva's online design service has seen "increased growth over both Q2 and Q3, with an increase of 10 million users in Q3 alone (up from 30 million users in June)." Thirty-three percent user growth, from 30 to 40 million, is impressive. And, the company added that it saw more team-based usage since the start of the pandemic, which we presume implies the buying of more expensive, group subscriptions. Next time real revenue, please, but this was still interesting.
Developer/Security
Source: https://techcrunch.com/2020/10/23/heres-how-fast-a-few-dozen-startups-grew-in-q3-2020/
They want to cancel their subscription? OK I don't need them!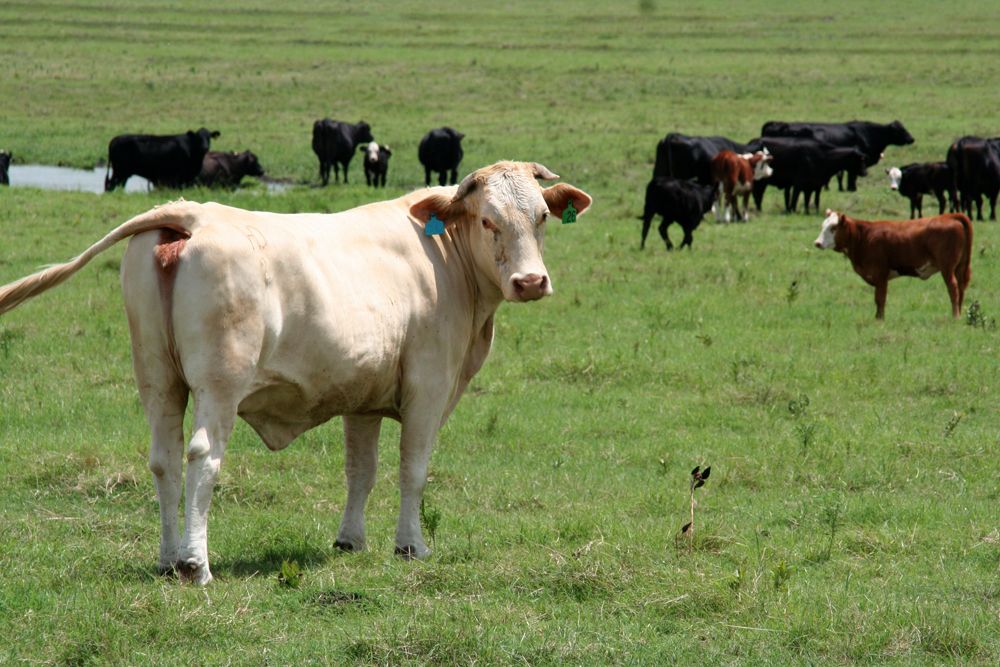 You are building a product and you put your hurt and soul into it. You're rewriting the details, crafting perfect pixel design, generating leads, ads campaigns, cold outreach, and publishing on all channels.
You present a perfect demo, onboard a new subscriber, and then he churns.
At that point you get mad and start making excuses:
"they don't understand the product"
"they were using it wrong anyway"
"their business sucks"
"I don't need them"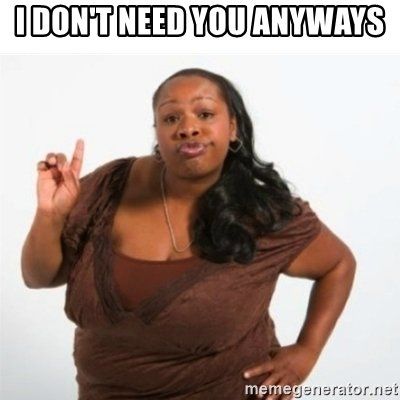 But honestly, YOU DO.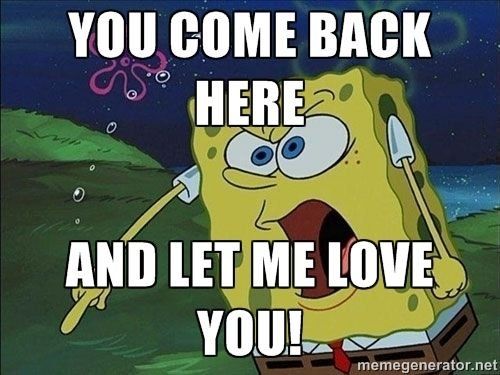 I went through the same process but eventually realized that:
A subscriber that wants to cancel the service actually tells me a lot about how the product can grow.
Once you reveal churn hidden opportunities, you can take action to prevent churn and make your way to the holy grail of negative churn.
It makes sense – positive growth depends on having CAC/LTV metric, it's as simple as that. You are already spending a lot of greens on CAC but how much are you spending to increase LTV?
Let's say you have 1,000 subscribers paying $10 monthly subscription = $10,000 monthly revenue.
Assume your monthly churn rate is 6% so the next month you will have 940 paid subscribers and $9,400 in revenue, and the month after that – 883 paid subscribers and $8,830 in revenue.
If you run the calculation until the end of the year, you will see that on month 12 your monthly revenue is $4,760. Let's see what happens to your LTV if you lower your churn rate from 6% to 1%: In the first month you will have the same $10,000, but at the end of the year your revenue will be $8,860.
Your LTV went from $4.76 to $8.86 -> that's a 86% increase!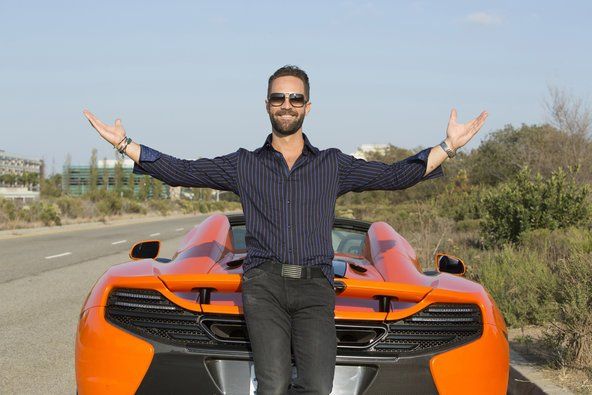 The article is written with love by me, the founder of Churndler.
Subscribe to get your daily round-up of top tech stories!
Source: https://hackernoon.com/they-want-to-cancel-their-subscription-ok-i-dont-need-them-6r1g3w5h?source=rss
Emerging Cloud Computing Technologies
It has taken many years for cloud computing technologies to mature and become mainstream in global businesses. Now the skeptics have stopped questioning the long-range sustainability of the cloud ecosystem, but it remains to be seen how allied technologies like edge, serverless, IoT, AI, and big data can together fulfill enterprise business needs. Many cloud technology experts seem to think that some emerging technologies have the capability of taking cloud to the next phase of business innovation.
In the next 10 years, businesses operators may experience unique levels of business performance due to cloud technologies, where "experience data" will combine with "operational data" to aid that unique business performance. According a Forrester Research Report, Predictions 2020: Cloud Computing:
"The public cloud market, which comprises cloud apps (SaaS), cloud development platforms (PaaS), and cloud infrastructure (IaaS) platforms, will reach $411 billion by 2022."
This report also indicates that very soon, IBM and Oracle will stop outperforming opponents in the global "public cloud battleground," recently taken over by Google, Microsoft, Amazon, and others. Currently, AWS, Microsoft, and Google jointly own 55 percent of the overall cloud market.
Cloud Computing and Cloud Architecture Trends in 2020 states that the results of a recent North Bridge venture firm survey indicate that 50 percent of surveyed organizations are using a "cloud-first" philosophy; and in some cases, using it "exclusively" for marketing needs.
Consolidation
of Cloud with Emerging Technologies
In recent times, the cloud
vendors have shown a distinct move toward technology consolidation around infrastructure
platforms, databases, and even apps. Along with this trend, another marked trend
shown by cloud service providers is the integration of "several emerging
technologies" like HPC workloads as industry standards.
Due
to recent advances in container technology, now cloud service providers, in
order to compete with on-premise data centers, are likely to position a "hybrid-cloud,"
with superior container management
technology. This proposition, initiated in 2019, can continue to be game-changing
deal for cloud vendors and service providers.
Another example of platform consolidation is the "multi-cloud," where the end-to-end cloud environment may contain at least two public clouds and one private cloud. According to a VXChange article:
"By 2020, the architecture of public clouds will adjust to meet the growing demands of their clients, and many private clouds will be transformed into hybrid clouds, allowing them to link and interact with public clouds."
The management of multi-cloud environments may be vested either with the business operator or with an external service provider. The biggest advantage of a multi-cloud environment is freedom from dependence on one (costly and technologically restrictive) cloud vendor.
The Emerging
Technologies for the Cloud in 2020
"Standardization and increased compatibility" are two signs of the maturing technology that now surrounds the cloud computing world. Like any maturing technology, it comes with a host of allied technologies designed to work with the primary technology platform. A few such emerging technologies, designed to work with the cloud are:
HPC workloads allow workloads to be more portable and data streams more mobile. This elasticity of the public cloud accounts for a serious market proposition
Google's Anthos service, capable of running as smoothly on AWS or Azure as on Google Cloud Platform
Now, cloud believers have an option of working in a cloud environment with wide-scale technology features, while preserving the security and privacy of an on-premise, private cloud.
Cloud Computing Challenges Navigating the Multi-Cloud Landscape explains how multi-cloud combines additional technology benefits of the public cloud with the security aspects of a private cloud.
Edge computing allows real-time analytics to occur very close to the source of the in-stream IoT data. Google took the bold step of unveiling Edge TPU to accelerate enterprise adoption of "AI at the edge."
Serverless PaaS, which enables high-performance business data processing without the need for expensive servers. As the cloud service provider manages all computing resources, it becomes easy for business owners to "build out their cloud-based systems." The biggest benefit of serverless: the cloud host executes "snippets of code" without involving developers.
Data containers enable easy transference of applications and workloads between two different cloud setups. The battle of container platforms peaked with assimilation of Kubernetes management at scale. But if the general assumption is that container management and container technology use are two distinct business practices, then adoption of cloud services could increase with Amazon's EKS, Microsoft Azure AKS, or Google GKE.
Gartner's Hype Cycle for Cloud Computing gives an overview of emerging technologies for the cloud. The growth AI, edge analytics, AI platform as a service (PaaS), and graph analytics a;; signal the arrival of a multi-cloud environment spanning different cloud infrastructures for sharing workloads, applications, and technology resources.
What Major Trade Publications Think of Emerging Cloud Technologies
According to Top Six Emerging Technologies in Cloud Computing, although technologies such as "serverless" were specifically created for the cloud, these technologies are gradually transforming the world of enterprise computing. A big advantage of serverless is that all computing management headaches are handled by the service provider. Take another cloud technology — the containers.
A post describes a collection of emerging technologies for the cloud, one of which is GuardDuty — an AI-enabled offering by AWS for analyzing cyber security data. Another AI technology about to storm the cloud environment is voice-activated decision support system (DSS) driving sales and marketing functions.
Recently,
the General Data Protection Regulation (GDPR) of the EU has spurred
security-technology development for cloud data breaches. As non-compliance results
in heavy penalty for businesses, cloud security professionals are making sure that superior encryption and
password-protection technologies are implemented for higher governance on an
enterprise level. In the coming days, cloud IaaS services will have loads of
technology features, available at a low cost.
The service mesh, an interconnected, communications technology to enable containerized micro-services across environments, is starting to gain in popularity. This mesh environment is designed to "span the cloud, corporate data centers, and edge environments." In the managed containers scenario, cloud service providers may soon think of offering hosted versions of major, on-premise container platforms such as Red Hat OpenShift.
A Sitepronews news release provides a detailed discussion about the current status of the cloud service industry. According to this news release, all cloud-based services like infrastructure as service (IaaS), software as a service (SaaS), and platform as a service (PaaS) are all likely to gain steam in the coming years as they afford customers with business services at scale with some degree of control.
Another undeniable benefit of cloud as a service plans is the affordable price tag, which tempts hitherto uninitiated businesses to explore data-driven, business management. According to Allied Market Research, "the cloud services market will reach $555 billion by 2020 from $209.9 billion in 2014 — growing at a CAGR of 17.6 percent between 2014 and 2020."
Edge Computing and the Growth of Hyperconverged Solutions Over the Cloud talks about a technology-enabled, complex hybrid cloud environment with both "micro-data centers at the edge and on-premise data centers." This article indicates that edge computing market is "expected to experience a compound annual growth rate of 35 percent, reaching $33.75 billion by 2023."
Image used under license from Shutterstock.com
Source: https://www.dataversity.net/emerging-cloud-computing-technologies/