AI 'reveals Shakespeare and Fletchers different roles in Henry VIII'
Czech academic Petr Plechac has run tiny pieces of text through a new algorithm that he says identifies their distinct contributions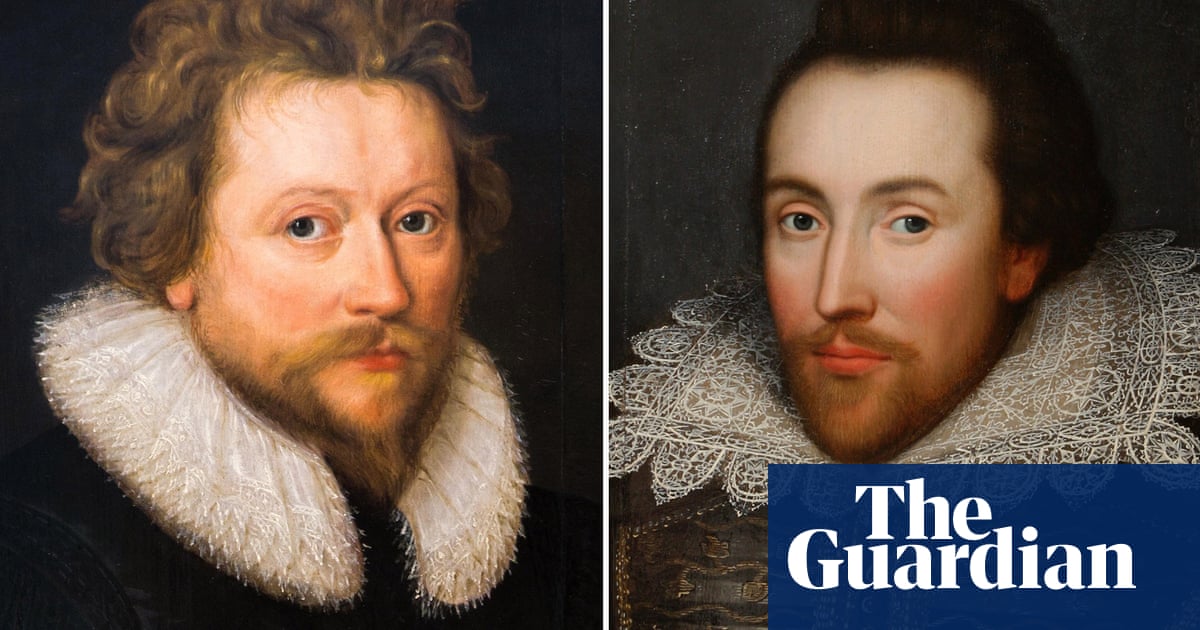 When the scholar James Spedding analysed the authorship of Shakespeares Henry VIII in 1850, he pored over the details of the text and eventually attributed the play not only to the Bard, but to his successor at the Kings Men theatre company, John Fletcher. Now 169 years later, an academic has used artificial intelligence to back up Speddings theory and pin down exactly who wrote what.
Petr Plechac from the Czech Academy of Sciences in Prague trained an algorithm on scenes from Shakespeares later plays Coriolanus, Cymbeline, The Winters Tale and The Tempest, and on Fletchers Valentinian, Monsieur Thomas, The Womans Prize and Bonduca. He also ran a selection of scenes from works by Philip Massinger, Fletchers successor at the Kings Men and another possible candidate for authorship of Henry VIII, through the algorithm.
Plechac then showed the algorithm Henry VIII. Looking at the rhythms of the text, and the combination of words used, it indicated that Shakespeare had written the first two scenes of the play, with Fletcher responsible for the next four scenes. Shakespeare then picked up the pen, according to Plechacs algorithm, with Fletcher taking over for Act II Scene III.
According to the computer, this scene was written by both authors, with Shakespeare solely responsible for the first scenes in Acts IV and V, and possibly for part of the fourth scene in Act V. The participation of Massinger is not indicated, Plechac concludes.
Plechac told the Guardian that his analysis looked for combinations of frequently used words and common rhythmic patterns.
This turned out to be a very reliable discriminator for both authors styles. When applied to the text of Henry VIII, the result clearly indicated that both authors were involved, he said.
The findings roughly correspond to Speddings analysis, which he laid out in the essay Who Wrote Henry VIII? The main difference of opinion is over the second scene of Act II, where Spedding supposed mixed authorship, and the first scene of Act IV, which was originally attributed to Fletcher.
Combined versification- and word-based models trained on 17th-century English drama yield a high accuracy of authorship recognition, writes Plechac.
He said that, since 1850, many studies have been published supporting Speddings theory, but many have also rebutted it including another piece of computer research in 2000, which attributed the whole play to Shakespeare. Plechacs approach differs, he said, because it does not classify entire scenes but rather tiny pieces of text to trace the authorship much more precisely.
Read more: https://www.theguardian.com/books/2019/nov/26/ai-reveals-shakespeare-and-fletchers-different-roles-in-henry-viii
Coinbase Custody selected by 21Shares for Bitcoin ETP
Today we're proud to announce that 21Shares AG has chosen Coinbase Custody to store its digital assets for its Bitcoin ETP. 21Shares AG is listing its 21Shares Bitcoin ETP (ISIN: CH0454664001 — WKN A2T64E) on the Deutsche Börse's Xetra electronic venue on Thursday July 2nd 2020. Coinbase Custody will serve as custodian for the underlying assets of their Bitcoin ETP.
21Shares selected Coinbase Custody after reviewing our institutional-grade offline storage solution, which includes world-class security, regulatory compliance and insurance coverage. Coinbase is committed to serving a wide spectrum of institutional clients and we are excited to be the chosen custodian for the 21Shares Bitcoin ETP, Europe's first physically-backed bitcoin ETP.
Hany Rashwan, CEO at 21Shares AG, says, "21Shares is delighted to bring this historic product to Europe. We are honored to give investors access to the best performing asset class of the last decade and we believe the next ten years as well, through our simple, transparent, and regulated crypto ETP product suite."
Coinbase Custody is the world's largest and most trusted crypto custodian. To learn more about Coinbase Custody click here.
Source: https://blog.coinbase.com/coinbase-custody-selected-by-21shares-for-bitcoin-etp-a1b5dd380694?source=rss—-c114225aeaf7—4
Compound (COMP) is now available on Coinbase Earn
Earn COMP while learning how to borrow crypto and earn interest with Compound
Coinbase's mission is to create an open financial system, where anyone in the world can participate on equal terms from their computer or smartphone. To bring this vision to life, we'll need to make blockchain technology more accessible, both in the sense of making cryptocurrencies easier to obtain and easier to understand.
Coinbase Earn is a trusted source where customers all around the world can educate themselves about new developments in crypto and earn assets as rewards. Starting today, Coinbase customers can start earning Compound (COMP) by watching lessons and completing quizzes about the Compound protocol and its governance token COMP.
Compound (COMP) is an Ethereum token that governs the autonomous Compound protocol. The protocol allows anyone to borrow and lend Ethereum tokens through a decentralized market. Lenders earn interest on the crypto they supply to the protocol and borrowers pay interest to borrow it.
The ability to earn crypto assets has become an increasingly important function in the crypto ecosystem — alongside buying, staking, voting, and mining — especially when paired with education.
Since the launch of Coinbase Earn in 2018, we've announced nine different assets, including 0x, Basic Attention Token, Zcash, Stellar Lumens, EOS, Dai, Tezos, Orchid and now Compound. In less than a year, asset issuers offered over $100M in crypto to distribute to our customers, and we have launched Earn internationally. As we expand globally, millions of people are gaining access to a trusted, secure, and legal bridge to the crypto economy — even if they don't have a credit card or bank account with which to buy crypto.
Check out all Coinbase Earn campaigns through our homepage or access them directly through the Coinbase mobile app.
You can sign up for a Coinbase account here and download the iOS or Android app to start earning crypto today.
Coinbase receives a servicing fee from the participating asset issuer. Consideration for Coinbase Earn is wholly independent of our digital asset framework for new listings. Click here for our Earn FAQ and terms.
Source: https://blog.coinbase.com/compound-comp-is-now-available-on-coinbase-earn-74cb88acbf78?source=rss—-c114225aeaf7—4
Compound (COMP) is now available on Coinbase
Starting today, Coinbase supports Compound (COMP) at Coinbase.com and in the Coinbase Android and iOS apps. Coinbase customers can now buy, sell, convert, send, receive, or store COMP. COMP will be available for customers in all Coinbase-supported regions, with the exception of New York state.
Compound (COMP)
Compound (COMP) is an Ethereum token that governs the Compound protocol. The protocol allows anyone to supply or borrow Ethereum tokens through a decentralized market. Suppliers earn interest on the crypto they supply to the protocol and borrowers pay interest to borrow it.
One of the most common requests we hear from customers is to be able to buy and sell more cryptocurrencies on Coinbase. We published a process for listing assets, designed in part to accelerate the addition of more cryptocurrencies. We are also investing in new tools to help people understand and explore cryptocurrencies. We launched informational asset pages (see COMP here), as well as a new section of the Coinbase website to answer common questions about crypto.
You can sign up for a Coinbase account here to buy, sell, convert, send, receive, or store COMP today.
Coinbase owns COMP tokens as a result of a 2018 investment in Compound. Coinbase intends to maintain its investment in Compound for the foreseeable future and maintains internal policies that address the timing of permissible disposition of its digital assets, including COMP tokens.
Source: https://blog.coinbase.com/compound-comp-is-now-available-on-coinbase-de42a317790c?source=rss—-c114225aeaf7—4