AI is Helping Forecast the Wind, Manage Wind Farms 
By John P. Desmond, AI Trends Editor
Among all its many activities, Google is forecasting the wind.
Google and its DeepMind AI subsidiary have combined weather data with power data from 700 megawatts of wind energy that Google sources in the Central US. Using machine learning, they have been able to better predict the wind, which pays off in the energy market.
"The way a lot of power markets work is you have to schedule your assets a day ahead," stated Michael Terrell, the head of energy market strategy at Google, in a recent account in Forbes. "And you tend to get compensated higher when you do that than if you sell into the market real-time."
This is an example of the application of AI to wind energy and the wind energy market, an effort being tried in many regions by a range of players.
"What we've been doing is working in partnership with the DeepMind team to use machine learning to take the weather data that's available publicly, actually forecast what we think the wind production will be the next day, and bid that wind into the day-ahead markets," Terrell stated during a recent seminar hosted virtually by the Precourt Institute for Energy of Stanford University.
The result has been a 20% increase in revenue for wind farms, Terrell stated. Google has been on a mission to radically reduce its carbon footprint. The company recently achieved a milestone by matching its annual energy use with its annual renewable-energy procurement, Terrell stated.
"Our hope is that this kind of machine learning approach can strengthen the business case for wind power and drive further adoption of carbon-free energy on electric grids worldwide," stated Sam Witherspoon, a DeepMind program manager, in a blog post. He and software engineer Carl Elkin described how they boosted profits for Google's wind farms in the Southwest Power Pool, an energy market that stretches across the plains from the Canadian border to north Texas.
European Commitment to Wind Energy Seen in SmartWind Project
European countries have made a big commitment to wind energy, with offshore wind farms being required to supply about 8.5% of all energy in the Netherlands and 40% of current electricity consumption by 2030, according to a recent account in Innovation Origins.
AI is expected to play a big role in this effort, helping to increase energy generation and reduce maintenance costs for wind farms. The related SmartWind project is being undertaken by a consortium of four companies and the Ruhr-University Bochum in Germany.
"In SmartWind we can exploit the capabilities of artificial intelligence algorithms to optimize the management of wind farms," stated Prof. Constantinos Sourkounis of the university's Institute for Power Systems Technology, head of the German workgroup. The team aims to build an integrated cloud platform to reduce costs and optimize revenue, based on advanced and automated functions for data analysis, fault detection, diagnosis and operation and management recommendations.
The platform will collect data in real time from sensors and control systems, such as condition and maintenance management. Machine learning algorithms and other AI techniques form the backbone of early fault detection and diagnosis.
Turkish wind farm operator Zorlu Enerji, a SmartWind partner, will be able to put results of the research directly into practice. "The remarkable thing about this project is the close relationship between research and direct application. We are able to first test theoretical results in our laboratory, and then in a test wind farm run by our partner Zorlu Enerji," stated Prof. Sourkounis.
Condition Monitoring Systems Help Manage Remote Wind Turbines
Machine condition monitoring systems (CMSs) are being applied to wind turbines to help ensure maximum availability and production.
"This is what we call Big Data, which includes both machine vibration and process data under all kinds of operating conditions and with all kinds of wind turbine types and components," stated Mike Hastings, a senior application engineer with Bruel & Kjaer Vibro (B&K Vibro) of Darmstadt, Germany, writing in Wind Systems Mag. Over the past 20 years, the company has installed more than 25,000 data acquisition systems worldwide, with up to 12,000 of them being remotely monitored. As a result, "B&K Vibro has accumulated a vast database of monitoring data that includes fault data on almost every imaginable potential failure mode," Hastings wrote.
As the worldwide installed capacity of wind turbines increases and plays a bigger role in the energy market, so does the need to ensure maximum availability and production of these turbines. Machine condition monitoring is important in this respect and many of the new turbines delivered today already have a condition monitoring system installed as standard. For offshore wind turbines, all have such a system because of their remoteness for maintenance.
"Big data fits very well into data-driven artificial intelligence (AI) and machine learning (ML) development and implementation," Hastings wrote. AI and ML could be implemented for the following condition-monitoring tasks: fault detection optimization, automatic fault identification and prognosis for failure.
For fault detection, descriptors are configured by specialists, and detection of those is done automatically by the SMA. The individual descriptors and their configuration for fault detection have been optimized to a high level of reliability by diagnostics specialists with many years of experience. "One of the inherent benefits of AI is its ability to sift through vast quantities of CMS data to find patterns," he wrote. Hidden diagnostics can be found in historical data as well.
For fault detection before potential failures, the AI can present the results as a listing of several potential failure modes, each with a probability of certainty. "B&K Vibro has in development neural-network automatic fault diagnostic products in the past, and this remains an area of interest for future refinement," Hastings wrote.
Read the source articles in Forbes, Innovation Origins and Wind Systems Mag.
Source: https://www.aitrends.com/energy/ai-is-helping-forecast-the-wind-manage-wind-farms/
Future of Mobile Apps: Here's Everything that's Worth the Wait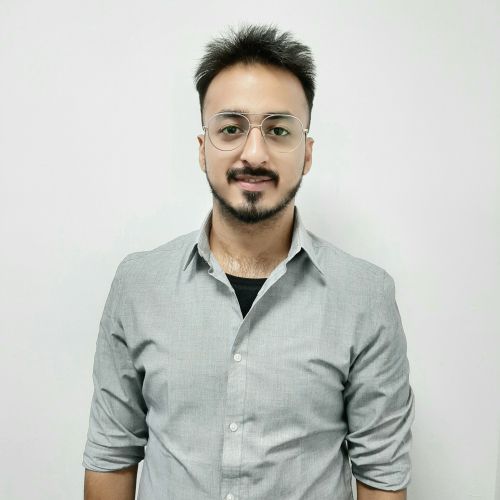 Devansh writes all about tech. He mainly talks about AI, Machine Learning and Software Development.
This year has been really rough on everyone and I guess we've seen enough of that already, but what we've also seen during this period are some amazing technological inventions. With phones, however, it's kinda gotten boring.
Every year the mobile users are excited because of the new Snapdragon processors and other bleeding-edge specs that these devices are pumping so they can insanely outperform the previous generation smartphones, but are the mobile apps in these phones evolving as congruently?
From the most interactive social media and messaging apps like Facebook, Instagram, WhatsApp, etc, it seems like there isn't anything beyond that. So what's next? Well, that's exactly what we're going to talk about.
Here's the Future of Mobile Apps
When we say future of mobile apps, we don't completely mean that these technologies aren't already here. In fact, several of these are being incorporated right now. It's just that these are in their primitive stages of development.
Here they are:
IoT (Internet of Things)
It's projected that by 2023, the global spending on IoT technology will be $1.1 trillion. Through Machine Learning and integrated Artificial Intelligence (AI), it has the potential to not just enable billions of devices simultaneously but also leverage the huge volumes of actionable data that can automate diverse business processes.
What does this entail for the future of mobile apps? Well, get ready to be able to control your car, thermostats, and kitchen appliances through your mobile devices. The IoT is being presently used in Manufacturing, Transportation, Healthcare, Energy, and many other industries.
Artificial Intelligence
AI will single handedly change the future of mobile app design.
Mobile apps are coded to operate within the constraints of certain parameters, the implications of which have to be predefined. Simply put, if you're browsing for a homestay on Airbnb, the results you see are based on predetermined parameters like your location, your size, and amenity requirements.
Those predetermined parameters, with the assistance of AI, can evolve to a point where you'll be able to get results based on your preferences that it learned along the way, such as the kind of accommodation you usually prefer, the kind of facilities you need, and may even suggest you buy a place because your favourite restaurant is nearby.
Augmented Reality (AR) / Virtual Reality (VR)
AR and VR are attracting a high amount of investments and are forecasted to reach $72.8 billion by 2024. We can already see their success in the gaming and entertainment industry with Pokemon Go, Sky Siege, Google Cardboard, iOnRoad, and Samsung Gear VR.
Brands like Jaguar Land Rover and BMW have already started using VR to conduct design and engineering evaluation sessions to finalize their visual design before they spend any money on manufacturing the parts physically.
Gradually, you'll be able to make more immersive simulations that can revolutionize any form of architecture involved in it.
Cross-Platform Development
The future of mobile apps will definitely make native app development obsolete. Currently, React Native offers exceptional flexibility while developing Android and iOS apps. This will save tons of time since you won't have to develop 2 separate apps.
More importantly, cross-platform app development will eliminate the downside of having to compromise on certain nuanced features. All of this will gradually make the app development process a lot cheaper, simpler, and time-saving.
5G
Imagine if you could download an entire Netflix series in about 10 seconds. That's how great the potential of 5G is. Theoretically, it has the potential to reach speeds of 10 Gigabits per second and not just high speeds, but low latency. Even in its infancy, we can witness 5-6 Gigabits per second on our smartphones in the US.
Speaking of the future of mobile apps, well, fast internet would mean faster download and upload speeds, which changes everything from Augmented and Virtual Reality, IoT, supply chain, transportation, smart cities, because everything can happen in real-time because of the latency of merely 2 – 20 milliseconds.
Blockchain
Blockchain is a term being thrown around a lot lately. Well, it's a technology that allows data to be stored globally on thousands of servers. Now because it's decentralized, completely transparent, and immutable, it becomes difficult for one user to gain control over the network.
This means that it's almost impossible for anyone to hack into blockchain and make changes. The future of app development depends highly on blockchain technology because of its ability to deliver highly secure mobile apps.
Wearable Devices
You see wearables, or "smartwatches", being popularly used as fitness bands these days. They're smart in the sense that they're able to tell you your heart rate, blood oxygen, count steps, are able to notify you in case of irregular heart rhythms. And of course, it does tell time.
The tech, when combined with IoT, opens up so many doors. Be it checking appointments, making calls, sending messages, getting reminders, it's just scratching the surface. This tech has a huge potential to evolve and can eventually eliminate the need to use a smartphone.
Wrapping Up
It's pretty assuring that the future of mobile apps is ridiculously exciting. We can only imagine how the user experience is going to unfold.
Be it data visualization with the help of VR and AR, or maximization of convenience with the help of wearables, they're all going to bring about a massive change in the mobile app development trends. Hopefully, we've helped you scratch that itch of curiosity and you got to learn about how our interaction with the world is about to change.
Join Hacker Noon
Create your free account to unlock your custom reading experience.
Checkout PrimeXBT
Trade with the Official CFD Partners of AC Milan
The Easiest Way to Way To Trade Crypto.
Source: https://hackernoon.com/future-of-mobile-apps-heres-everything-thats-worth-the-wait-782k335e?source=rss